Justine Beauregard Shares How Growth Mindset Marketers Earned $1,000/Month Recurring Revenue in the First 2 Months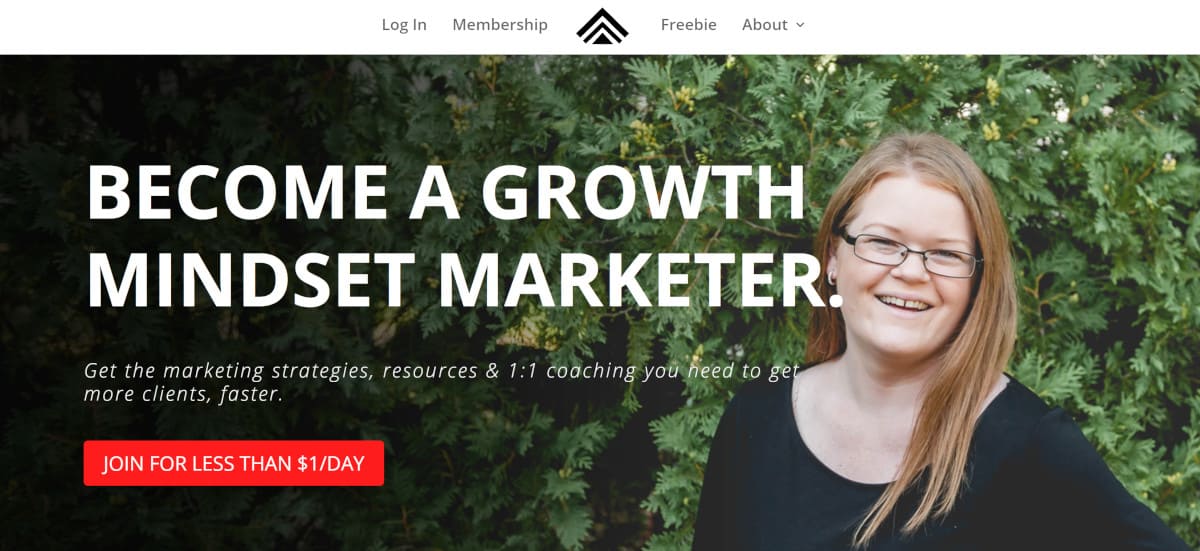 Our content is reader supported, which means when you buy from links you click on, we may earn a commission.
---
Who: Justine Beauregard
Website: growthmindsetmarketers.com
Course Topic: Marketing for entrepreneurs
Revenue Stats: $1,000/month recurring revenue
Who are you and what course have you created?
My name is Justine Beauregard and I run growthmindsetmarketers.com.
Growth Mindset Marketers is the ideal online community and resource hub for entrepreneurs seeking to grow their business fast and in fun, easy ways. If you offer a product or service online and feel stuck, confused or burnt out when it comes to growth or marketing, this will help!
There are video trainings, downloadable workbooks, templates, weekly coaching calls, and more on all the topics you care about – like how to grow and convert an email list, effective ways to engage on social media, how to serve more people without ever feeling like you're selling, and more!
What's the biggest benefit of taking your course?
The biggest benefit of this community is the support. You've got accountability like never before, clarity, 1:1 advice, and feedback on what you're not doing at your best and how to correct it.
It's a game-changer for anyone who isn't where they want to be revenue-wise. You're getting the benefits of online courses, coaches, and more for under $1/day – and it works! Community members are seeing up to 6x revenue in under 30 days. It's often the missing piece to maximizing your revenue as an entrepreneur.
How did you get into the market?
I've been a small business marketer since 2008. In that time, I was everyone from the girl licking envelopes in a closet to the marketing strategist creating plans to help scale businesses to $1M in under a year. Eventually, my passion for marketing and serving more clients drove me to start my own consulting agency, Mirelle Marketing, in 2015. Soon, I realized how few affordable resources were available for entrepreneurs who weren't already hitting their revenue goals. Instead of serving a limited number of clients 1:1, I thought, "why not create a space where I can share my knowledge and the templates that I sell for thousands of dollars in a DIY format to scale?" – and Growth Mindset Marketers was born!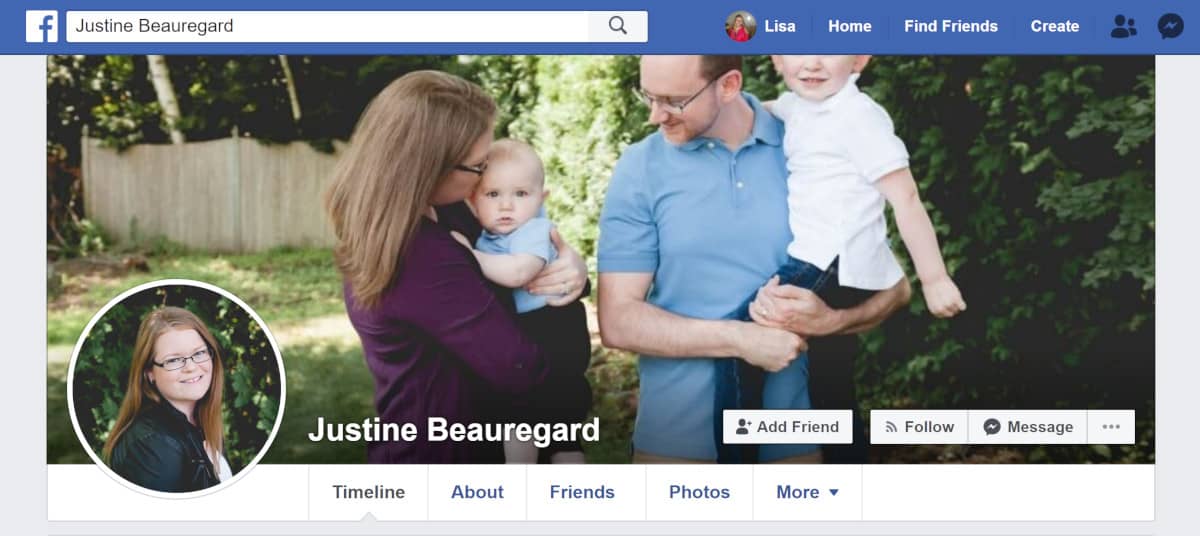 Why did you decide to create an online course in the first place?
I felt like there was a clear need to create access to synthesized marketing knowledge in an easy-to-use way. There is an abundance of conflicting information online about how to market and grow a business, and it's easy to get overwhelmed. My goal is to help entrepreneurs create systems for growth. To give them advice, on the spot, every week that helps drive them to their next goal. This community is a space for asking questions and getting direct answers. It's a place where learning and empowerment are what results in joy and sales. Marketing and growing a business is fun, and I'm here to prove it!
Did you have any moments of doubt before you created/launched it?
Part of being human is wondering if we're doing it right. As entrepreneurs, parents, people – you name it! I've known I was capable of everything I set out to do from the start, though, and that's what helped me push through the fear to act on my dreams and make them a reality.
If so what made you turn it around and do it anyway?
I read this article where the person interviewed said, "if you've launched it perfect, you've launched it too late." It spoke to me. I realized that I had an incredible concept and it would always be evolving, so why not now? In just two months of being in business, I have helped so many people feel a renewed sense of joy in entrepreneurship. I have also redone my website, altered my branding, and added lots of new content. It's all about the journey, not the destination. If not now, when?
What's your online course like?
It's a mix of media, since all people learn differently. There are downloadable PDF workbooks, Excel templates, Google Docs, video training with me, on camera video segments, speaking to the community about specific topics, weekly coaching calls VIA Facebook Live in a private online community, and daily posts in the community. This keeps people on track and provides inspiration and insight into how we can best grow alongside each other with intention.
How long did it take you to create your course?  
It took me a few months.
I took past client deliverables and made them into workbooks. - Justine Beauregard
Click To Tweet
I redesigned all the content to fit my new branding, leaving space for people to work through everything relative to their business and needs. I also wrote scripts for the training and recorded a handful in advance. Then I came up with an editorial calendar to launch social media campaigns, email campaigns, and more well in advance. Now, my content is planned 4-6 months in advance, new content and resources are added daily, and I am free to engage and create more meaningful connections within and outside of the community!
Tell us a little about the process of launching your course and getting your first sale(s).
I soft launched with a handful of beta testers. I wanted to ensure there were no major glitches in the system before selling it to many all at once, and I was building testimonials to support the value. Then, in conjunction with my official launch, I released a 3-day challenge for free to my ideal audience. In 3 days, without ads, I recruited 127 people and was able to – at a $29 price point – do over $700 in sales on the third night of the challenge when I finally made my offer!
Do you have a lead magnet?
Yes, it's a free intentional growth plan. I am constantly thinking of more, different, better ones, too! I have about 500 people on my list who have downloaded it over the past 2 months and the follow-up campaign is getting roughly 70% opens and 30%+ clicks from subscribers.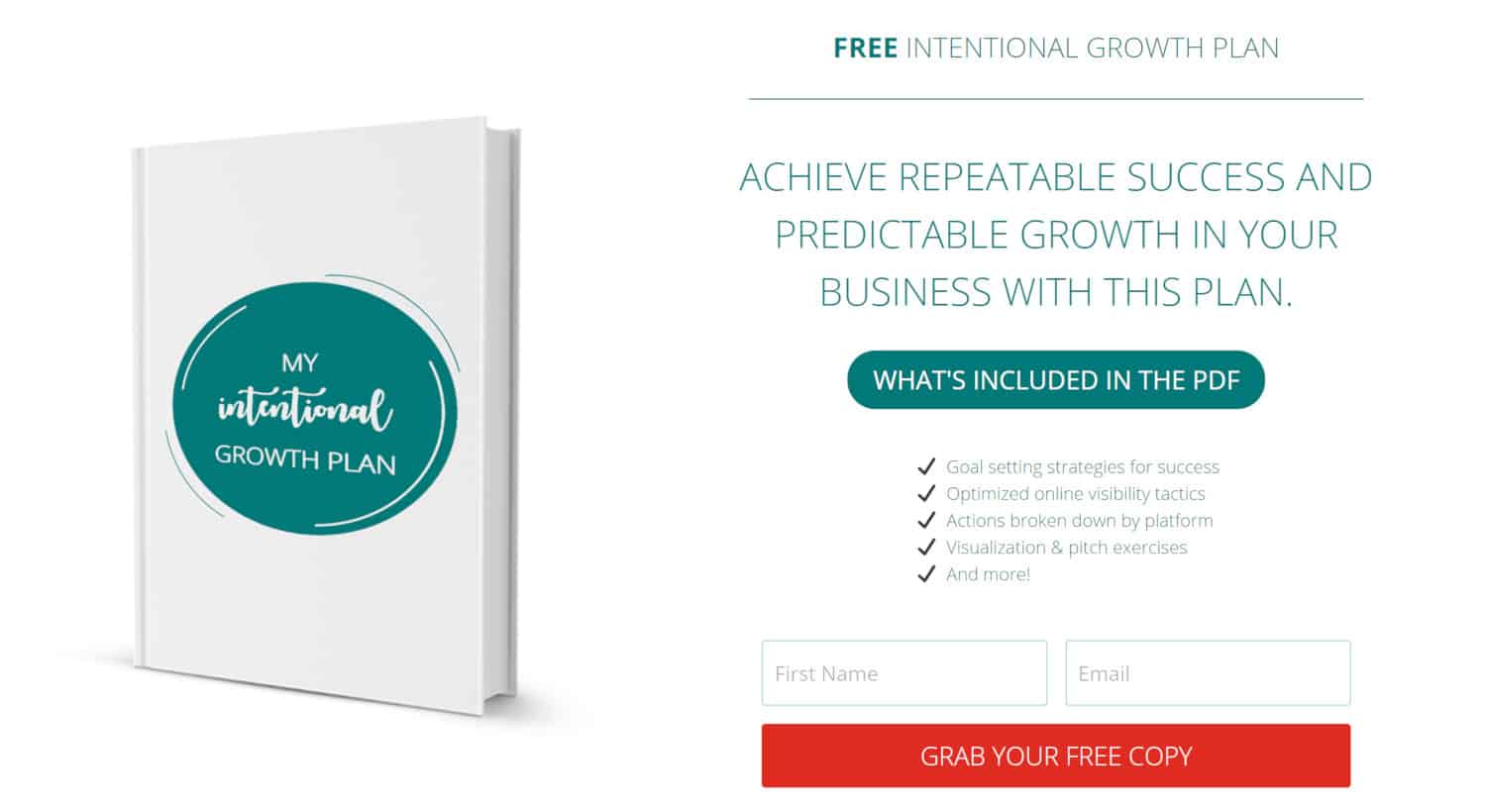 What's the traffic strategy that works best for you?
I'm using Facebook as my primary traffic source today. I also have an Instagram account as well as some guest speaking slots on podcasts and interviews on publications with 80K+ monthly views. It's working great – I receive about 50 messages a day about it!
What online course platform are you using?
I use WordPress and built the site and every piece of material, training, etc. myself! It's the best, most fulfilling "job" I have ever had, and I say that in quotations because it never feels like work!
Are there any features you wish it had?
Eventually, there will be a more robust membership site with more accountability and even in-person events. I plan to scale to at least 500 members before that's put into place.
What made you decide to use your chosen platform over others?
Honestly? I just took messy action. I may decide to change over time, but people are loving the training platform so far and it's easy to manage so I'm not in a rush to do so.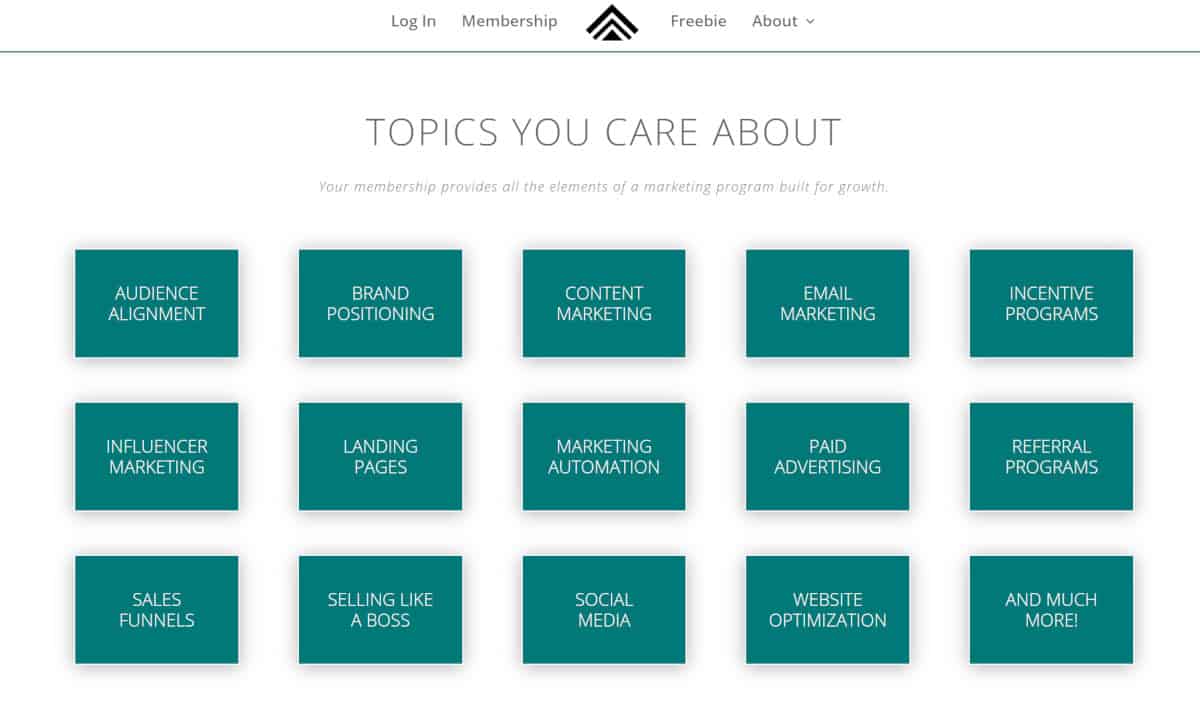 What other tools do you use to run your online course business?
I use MailChimp for email campaigns, Hootsuite for social media scheduling, Calendly for bookings, and Toggl to track my time. Those are my favorites and what I use daily.
Please share some idea of revenue.
Monthly sales have been roughly $1,000/month in the first 2 months, and since it's a recurring revenue model, those sales will compound monthly.
Please tell us a little about what the money you've earned from your course has done for you.
I've been reinvesting the money into the business for now, as this is not my primary source of income. I still own and operate my consulting business.
Eventually, the revenue from my courses will allow me more freedom and flexibility to stop trading time for money and help more people. - Justine Beauregard
Click To Tweet
What has creating your course done for you personally?
Creating this community has empowered me to become the entrepreneur I always dreamt of being. One who leaves a legacy behind for her children and shows them the value of authentic relationships, kindness, and hard work. There are no words to describe how proud, fulfilled, and in awe I am of this community and the people in it so far. My life will be forever changed. I am so grateful!
Do you have a story of a transformation from any of your clients?
I have so many! One client had the courage to go LIVE on her Facebook page. She is seeing growth in her business while having fun (finally). Another was experiencing no sales and now has people signing up for her $1,500 program with excitement. It's been wonderful to witness all of the incredible transformations in such a short time.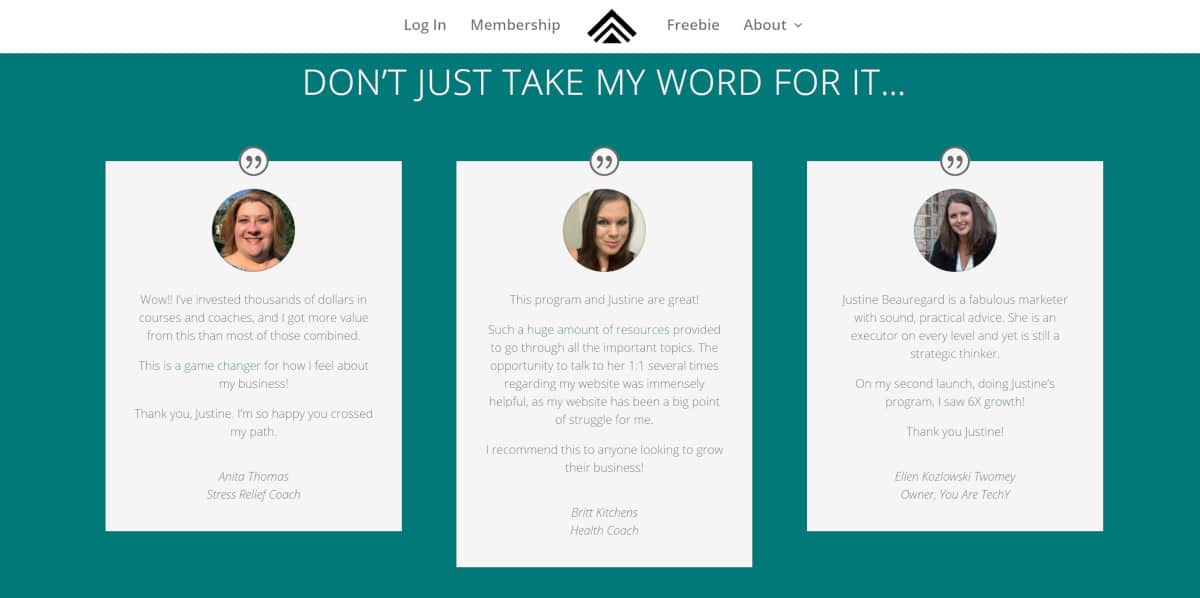 What advice do you have for people just starting out?
Don't waste time trying to make everything perfect. Get one sale. Take one step forward. You don't need your niche 100% ironed out. You don't need your website 100% nailed. You just need AN offer and some clear, valuable messaging around it.
Once you make one sale, help one person, you'll be able to see what's working better than what isn't and make the necessary shifts as you go. - Justine Beauregard
Click To Tweet
Remember to always have fun with it. If you love it and believe in it and see the value you bring, others will too!
Learn more about Justine Beauregard and Growth Mindset Marketers: