Jim Veneto Started AtLeisureLicense.com to Help Contractors with Their Licensing Needs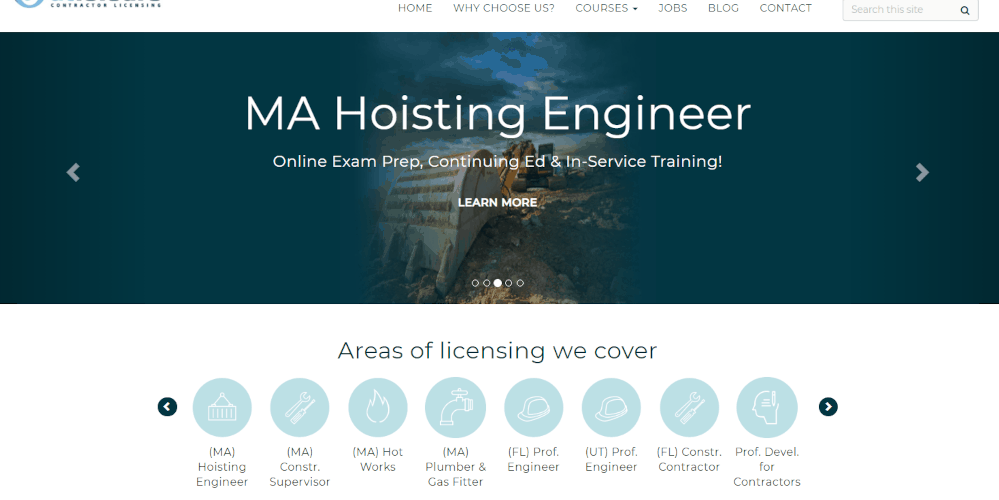 Our content is reader supported, which means when you buy from links you click on, we may earn a commission.
---
Who: Jim Veneto
Website: atleisurelicense.com
Course Topic: Contractor Licensing
Interesting Stats: 800-1,000 transactions per month
Who are you and what digital training company have you created?
At Leisure licensing is a streamlined online contractor licensing that can be completed at your leisure. These trainings are for construction contractor certifications and include both contractor licensing and group contractor licensing. Trusted by thousands of construction experts, At Leisure provides a ton of value as you work through your continuing education requirements.
The courses are not only self-paced but can be accessed from tablets, smartphones, desktops, and more. They also come with audio narration so you can listen while in the car. No matter the course you're taking or the state you're taking it in, you can count on At Leisure to provide you with the eligible CEU credits you need to renew your license(s).
What market does your digital training serve?
We offer contractor licensing for construction supervisors, hoisting engineers, electricians, plumbers and gas fitters, and more. We have localization in Massachusetts but also serve courses nationwide in Florida, Georgia, and Utah for example.
What's the biggest benefit of taking your online courses?
One of the biggest benefits of taking our online courses is how convenient it is. Virtual courses (rather than in-person) are much easier to listen in on and complete because of the flexibility they provide. Rather than listening to an instructor lecture in a classroom, At Leisure makes it possible to take the courses in a relaxed learning environment that works for you.
We offer mobile compatibility across devices so our customers can take our courses from any Wi-Fi-enabled device. Plus, you will receive immediate certificate access once courses have been completed so there's no waiting around! There's even optional audio narration if you're in the car so you can fit in your course education while on the go.
When you enroll in our continuing education, our world-class customer support team with live representatives is available if you ever need a hand or have questions. We also offer free group accounts and license management tools to help improve efficiency and reduce risk. This can help to improve things like tracking of employee training and licensing needs, and you can set up alerts to notify you of expiration. You can also access and download reports with employee data, our job board, and receive discounted rates on all courses.
How did you get into the market?
We recognized there was a need in the market after hearing and speaking to contractor pain points. - Jim Veneto
Click To Tweet
Because contractors don't often have a ton of free time on their hands, we wanted to create a way to simplify the process of gaining certification and one that worked with contractor schedules.
Why did you decide to create a digital training company?
Because it's hard for contractors to take the time to attend in-person classes and they're constantly on the go, we wanted to provide an alternative to attending a physical classroom for continuing education. In today's world, virtual education has turned out to be even more reliable and a breath of fresh air for those that know it's an option.
Did you have any moments of doubt before you launched your training company?
We have had plenty of experience in the industry prior to the start of our courses and had little doubts that our platform would succeed.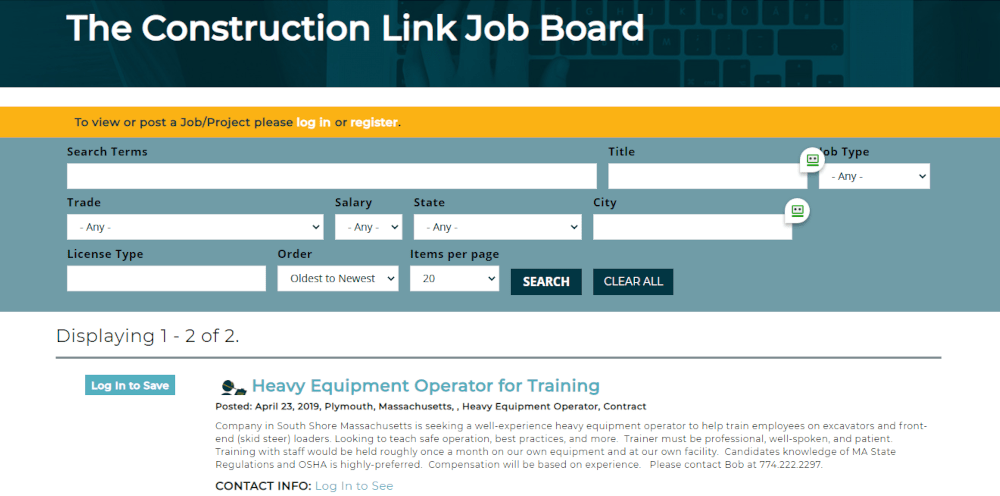 What are your online courses like?
The length and course outline depends upon the certification needs for each state and degree of license. We like to keep the content short and digestible with three-to-10-minute videos supplemented by reading material and practice quizzes.
We offer a unique, customizable dashboard for our customers on our custom-built learning platform where they can view course content and track their progress as well as manage their license(s). - Jim Veneto
Click To Tweet
How long does it take you or your team to create a new course?
We have certified industry experts within each category that can teach every course. These are professionals in their field with decades of experience and come highly recommended. Not only are they informative speakers/instructors who write their own course material but they relay the information in a way that's engaging for the student.
Tell us a little about the process of launching your first course and getting your first enrollment(s).
Contractors need to maintain a license in order to perform services within their field. They come to us to make sure they renew their licenses and continue to keep up with their education. If you're someone coming to us for the first time, it's easy to get started.
In three simple steps, contractors can have access to all At Leisure courses and the job board. Once you have completed the sign-up process, you can begin searching for the contractor license course you need to take and complete it when it works best for you. Then, once the course is complete, you get immediate access to the proof you need to confirm your credits – no need to wait for it to arrive in the mail.

Do you have a lead magnet?
We track our leads as web purchases in the form of eCommerce when a user submits a purchase for our online course. Additionally, we are working on adding an incentivized acquisition strategy this year.
What's the traffic strategy that works best for you?
We take advantage of a number of marketing efforts to call attention to our services. For example, we use Email, Cost Per Click Marketing, Paid Social, Programmatic, and Search Engine Optimization to help drive more traffic to our courses.
We also send unique direct mail pieces monthly with call tracking, unique URLs, and QR codes to track as much as possible.
What online course platform are you using?
We have a learning management software (LMS) that is custom-built for our continuing education courses to be user-friendly and cutting edge. It offers helpful features like customer support, audio narration, course progress bar, view options, slide advance, and module progression.
What made you decide to use your chosen platform over others?
Our current platform is a custom-built software that accomplishes everything we need to help a user walk away with proper certification. We always want to ensure ease of use as a top priority throughout the dashboard and learning platform, and our website does just that for our visitors.
What other tools do you use to run your digital training business?
We occasionally use YouTube.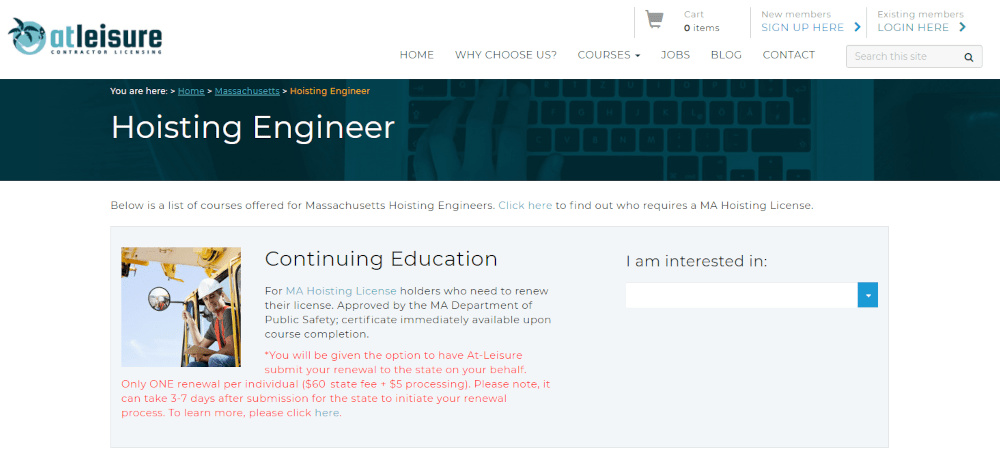 What books or training programs have you found useful on your journey to a successful business owner that others might find valuable too?
We rely on Zero Gravity Marketing. This is a digital marketing agency that offers Search Engine Optimization, Pay-Per-Click, Email Marketing, and other services. They only use best practices to promote our business and drive traffic to our website.
Do you have any big mistakes you've made along the way that you'd be willing to share?
We continue to learn from and manage digital marketing spends.
Please share some idea of revenue for your digital training company.
Without getting too into detail we see roughly 800-1,000 transactions per month.
Please tell us a little about what the money you've earned from running your digital training company has done for you.
Leisure is the keyword in At Leisure Licensing. We too like to be able to enjoy our time off and work away from home when we can.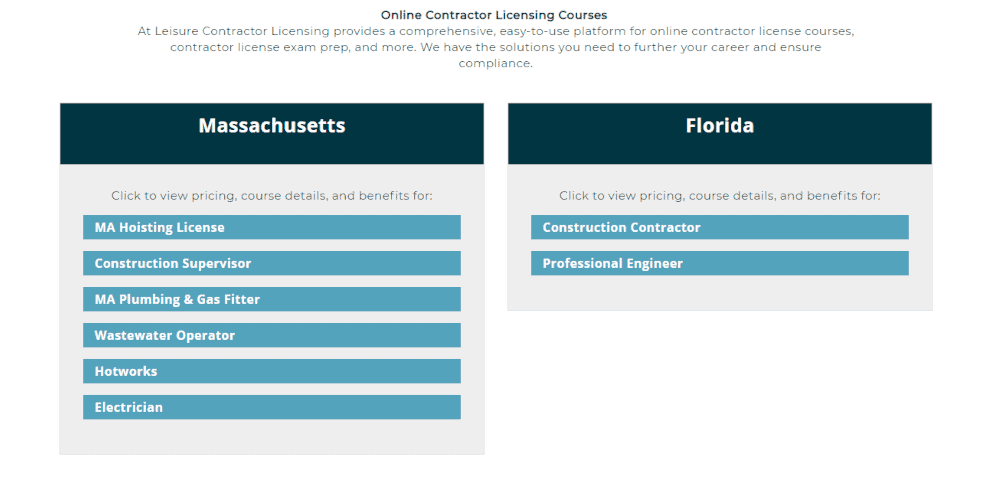 In addition to revenue are there any numbers you would like to share?
This will fluctuate depending on the license renewal dates but we see roughly 10,000-20,000 web visits per month.
What has creating your digital training business done for you personally?
We are happy knowing we can help others continue to grow and maintain credibility within their industry. We also like knowing that we're not only helping people but also providing something that's valuable to them and works in their day-to-day lives.
What advice do you have for people just starting out?
We would simply suggest providing value with your content. Whether it's through emails, blog articles, or pages on your website, it should be engaging, interesting, and useful in order for a user to want to return.
Think about the questions they're asking and how you can provide an answer to them. Give them the information they're searching for and it will help to keep them coming back for more.
Learn more about Jim Veneto of atleisurelicense.com: