How Gwenydd Jones Transitioned from Working as an English Teacher in Spain to Providing Professional Training for Translators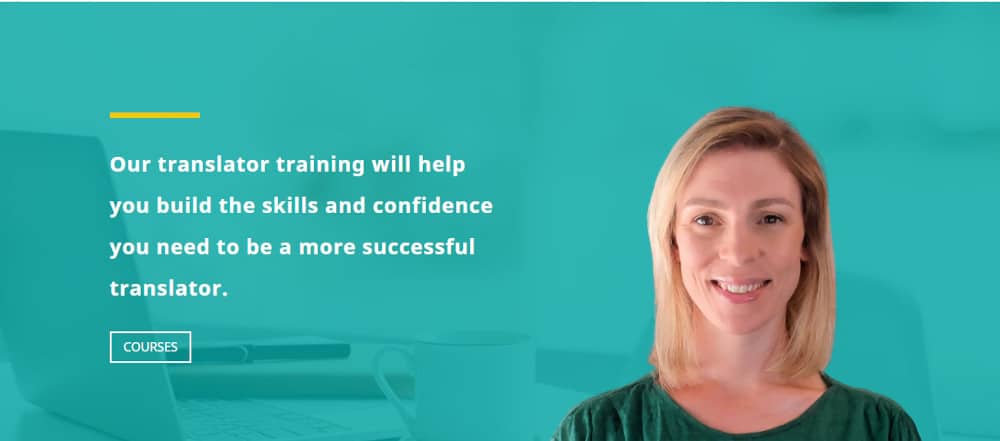 Our content is reader supported, which means when you buy from links you click on, we may earn a commission.
---
Who: Gwenydd Jones
Website: translatorstudio.co.uk
Course Topic: Translating
Interesting Stats: Conversion rate of around 50% for serious leads
Who are you and what course have you created?
I'm a translator, translator trainer, and copywriter. I founded The Translator's Studio to provide training for translators. Our signature courses are the Advanced Translation Course with DipTrans Preparation and the pre-DipTrans Translation Conversion Course.
I wrote these courses to prepare translators for the post-graduate translation exam run by the Chartered Institute of Linguists. Translators who pass that exam are awarded a diploma in translation (DipTrans). That's the gold-standard professional translation qualification. It's a high-end course designed to rival universities. Our mission is to provide the most detailed feedback translators will get anywhere.
What market does your online course serve?
Our courses are for working translators and linguists who want to become professional translators. A lot of people think that if you speak two languages, you can be a professional translator. But this couldn't be further from the truth.
To be a successful translator, it goes without saying that you must speak at least two languages. But you must also develop the skills of a professional writer in your first language. You have to learn how to transfer all the meaning in the original text into the new text. And the new text should read as if it were written from scratch in the new language. It takes a lot of effort to master this skill.
Our courses serve the micro-niche of proficient linguists who want to learn how to produce quality translations. Students learn how to draft, check, edit and proofread a translation. Once they've completed the advanced course, they understand all the complexities involved in the translation process. They also know how to edit their own writing and apply a good style. This sets them up to work as translators and to diversify into copyediting, proofreading, and copywriting.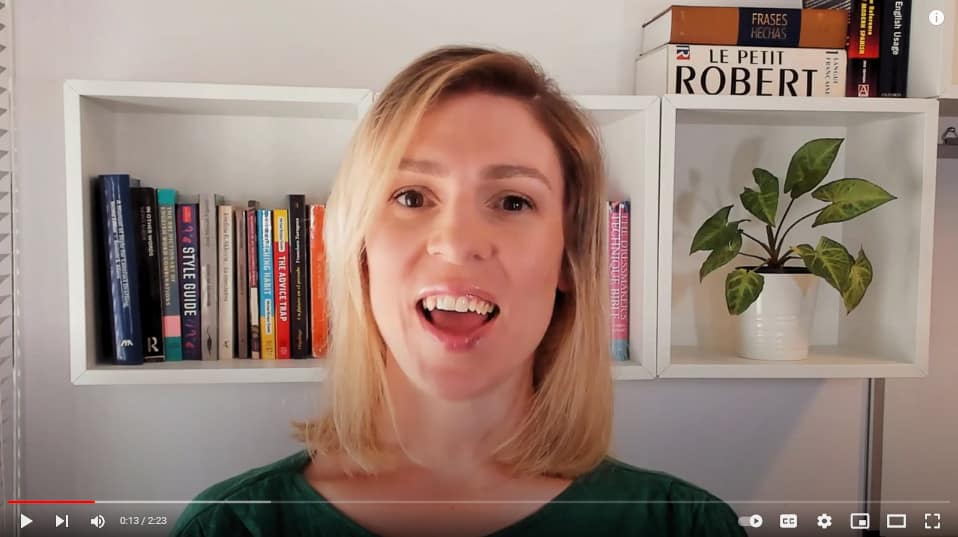 What's the biggest benefit of taking your course?
The biggest benefit is that our graduates develop the skills to get well-paid work as professional translators.
How did you get into the market?
I was in my early twenties, working as an English teacher in Spain when I decided I wanted to become a professional translator. I found the DipTrans exam and decided to qualify. After doing some university-based preparation courses, I sat for the exam and failed it. After going on to do two MAs, one in translation studies and another in legal translation, I returned to the exam as a professional translator, and I passed.
With all this experience of training with universities, failing and passing, and becoming a professional translator, I could see a gap in the market for a high-level course to teach the art of translation. This would be an alternative to university, less of an investment but with the same high-quality teaching and even more detailed feedback. I wanted to create a path to becoming a professional translator where the student is taught by top professional translators.
Why did you decide to create an online course in the first place?
Running an online business allows a degree of freedom and flexibility that a brick-and-mortar business can't offer. I need that flexibility because I like to move around and take my work with me. As for why I created a course rather than limiting myself to translating, it was primarily because I wanted a new challenge. Diversifying my income streams and working towards a passive income was of course factors too.
Did you have any moments of doubt before you created/launched it?
It's not like I can say to you that yes, there was that month of doubt and then I turned it around.
The whole entrepreneurial existence involves a constant degree of doubt. Every day, you're at some point on the doubt-o-meter. - Gwenydd Jones
Click To Tweet
The way I take control of it is by acknowledging the feeling and then asking myself is that just fear speaking? If I think it's just fear, I keep going. Sometimes it's good to doubt though, as you may be identifying something you need to correct or that might not work.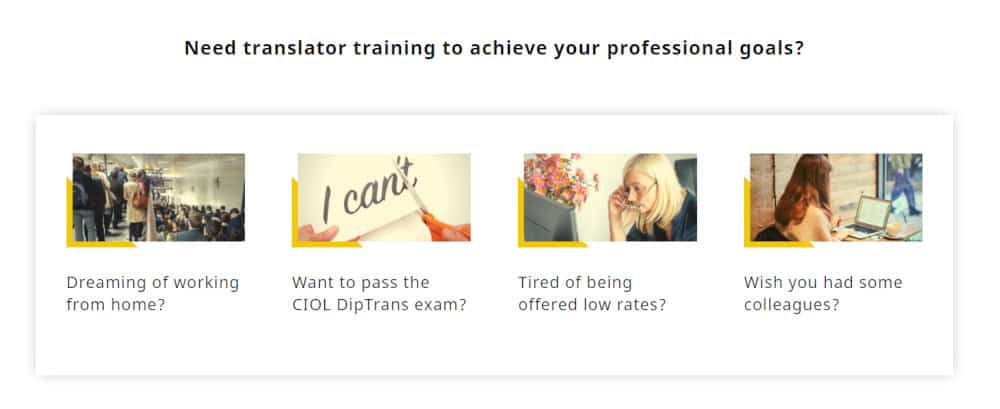 What's your online course like?
Our courses are hosted on the Teachable platform. They're comprehensive courses broken down into modules. Each module has learning goals, different content sections with small tasks and a quiz, and then a translation assignment for the students to submit for feedback. There's also an additional optional assignment for those who want even more translation practice.
At the moment, all the content is written. We've thought about adding video to break it up a bit. But one of the things about translators is that they love reading. Some students have even fed back that they wouldn't have liked the video because it makes it harder to look back over the course content.
How long did it take you to create your course?
The advanced translation course took the longest to create because it was the first one I did. By the time I got to the foundation course, I had a much better idea of the process and was able to do it faster.
Thinking about the foundation course (the Translation Conversion Course), I started by creating a course outline, to see what the whole thing would look like. Then, I worked on the parts of the earliest modules where I had the clearest idea of the content I wanted to include. After that, I filled in the gaps. Once I had the introductory section and the first few modules ready, I ran a beta test to make sure there was customer interest and get some funds to help me complete the rest of the course. The beta testers had a special price and understood what they were signing up for. They provided feedback as part of the deal.
Following a successful beta-testing phase, I then launched the complete course at an introductory price to get more feedback. After running that for about six months, I went back over all the content to improve and perfect it. Then, I raised the price to my target price to make the course profitable.
I'm still updating and adding to the courses all the time. One of the big advantages of having it all in writing rather than in video format is that it's easy to make changes.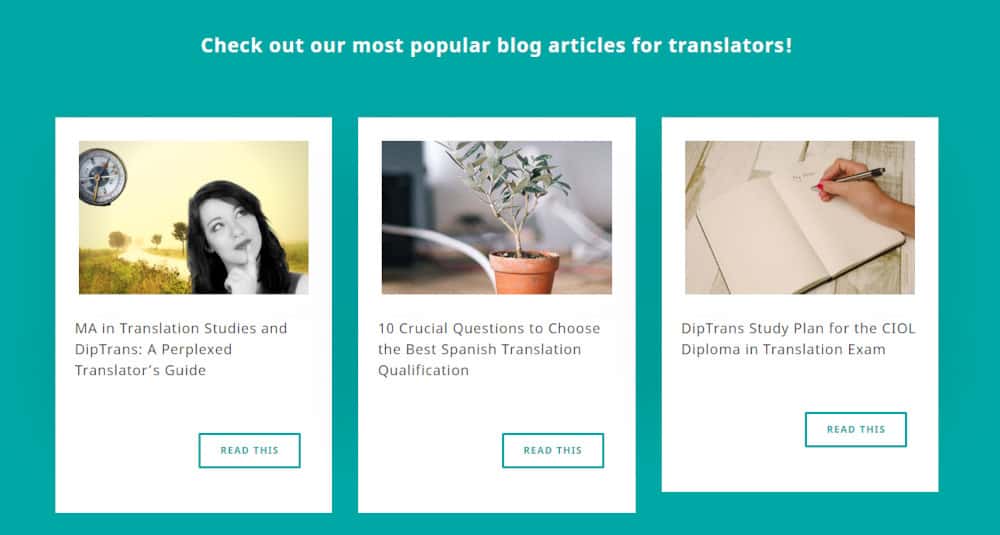 Tell us a little about the process of launching your course and getting your first sale(s).
I launched via my blog, newsletter, and social media. Basically, I just made the announcement and then followed up with a lot of SEO blogging. My first sales came from existing followers of my blog.
Do you have a lead magnet?
Yes, my lead magnet is a free translation level test. The linguist can translate a small extract from a past paper from the DipTrans exam and then get feedback. This helps them figure out whether they should start with the foundation or the advanced course. If they're still in doubt, they can ask for an appointment to talk through whatever is on their mind. It works very well. We're in a micro-niche and so our traffic is low, but our conversion rate for serious leads hovers around 50%.
What's the traffic strategy that works best for you?
Our most successful strategy to generate traffic is SEO blogging. I initially opted for this strategy because we're in a micro-niche. So, it's not like we have to compete with a million other companies to rank on page 1 of Google. I got started with it by training extensively in copywriting and SEO. I still do training on both these skills to this day. It's worked out well for our business, though we're needing to supplement it more and more. YouTube is our latest addition.
What online course platform are you using?
Teachable is the online platform I'm using for my courses.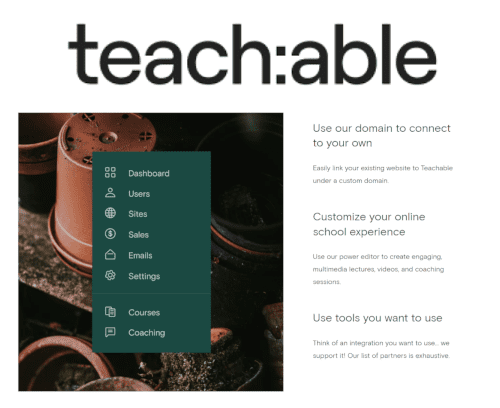 Check Out Teachable
Teachable is one of the top online course platforms used by successful course creators interviewed on coursemethod.com. It is easy to set up and build your site pages, and the course area looks great. 
Price Range: $0 (+ transaction fees) to $299/month
Most Popular Plan: Pro Plan at $119/month
Annual Discount: Yes, take 17% off!
Free Trial: Try out Teachable's core features for free
*Our content is reader supported, which means when you buy from links you click on, we may earn a commission.
Do you like it?
I'm happy enough with it. I probably should have done more research and better envisioned what I wanted the platform to do for me. Once you get set up on a platform, you get locked into it because it's a lot of work to change. I didn't appreciate how important the decision was when I made it.
Are there any features you wish it had?
Yes, I'd like a private area for each student where we can pass them their feedback documents and interact with them. When you create a course, all the students are enrolled in it, and they all see the same thing. If you want to work with students on an individual basis on Teachable, you have to create a separate course for each of them. The positive is that the number of courses you can create is unlimited, or else we'd have a big problem.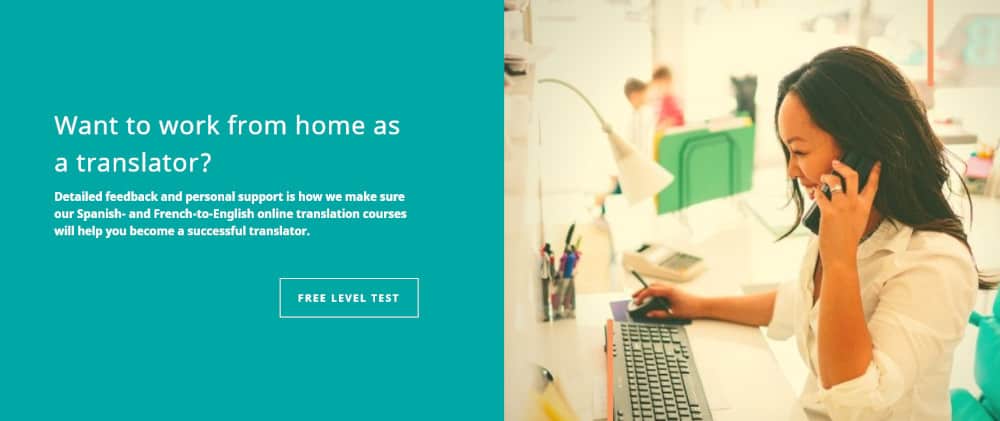 What made you decide to use your chosen platform over others?
Teachable is one of the leading course platforms and it was recommended by a colleague, which is how it made it onto the list of options. After a bit of research, it looked like it had enough of the features we needed, and the price was within budget. The price is a big factor, particularly when you're getting started, and none of the platforms could give us all the features on our bucket list for what we could afford to pay.
What other tools do you use to run your online course business?
To run my online course business: Google Workspace, WordPress, ClickUp, Active Campaign, Zoom, Canva, Ahrefs, Surfer SEO, Toggl, Office, Contasimple.
What books or training programs have you found useful on your journey to a successful business owner that others might find valuable too?
There have been so many. To choose one, I'd recommend listening to Pat Flynn's podcasts.
Do you have any big mistakes you've made along the way that you'd be willing to share?
We made a serious mess of our first website. We pretty much did everything wrong: working with friends to save money (no longer friends and still pretty costly in the end), using programming rather than a template. Not planning from start to finish, not getting the branding right first, not choosing a good domain, and so on.
I don't know whether we had to do all that wrong to help us learn or whether it was possible to get it right the first time. Certainly, we would have needed outside help, probably from a coach combined with a branding company and a web design company. Even then, I'm not sure we'd have got it right. This is because you grow into your company and brand.
Please tell us a little about what the money you've earned from your course has done for you.
We've re-invested a lot of the money we've earned so far from the courses to enable us to grow and bring in more top freelance translators as teachers. It's given me more flexibility about the freelance work I take on. In fact, I have more control than ever over my work choices. Last summer, my husband and I treated ourselves to two months hiking in the mountains of Andorra. We worked a bit while we were there, but only a day or two a week. I hope to be able to make a long hiking break a yearly event.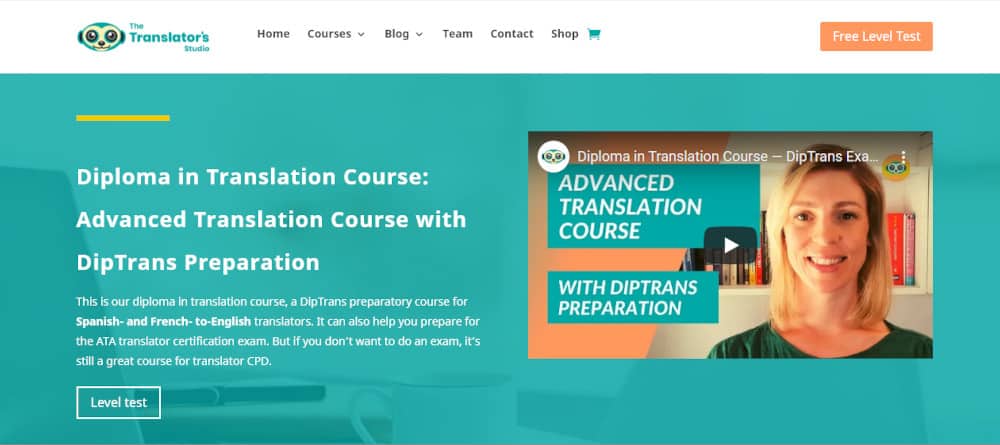 Are there any numbers you would like to share?
Our most impressive figure is that we have a conversion rate of around 50% for serious leads. By serious lead, I mean a potential student who has completed and submitted the level test and who has the correct profile to enable them to do our courses. One of the reasons behind this is the degree of personalization of the lead magnet. The potential client has to invest time in completing the level test.
In most cases, they only do this if they're serious (I say this because we once had a university professor give it to their entire class as homework, I kid you not, and those students weren't serious leads).
The potential student's contact with us then exceeds their expectations in terms of the feedback and honest personalized advice we provide, which includes a short online meeting if they need it. This is backed up by a strong reputation in the industry, though we don't have thousands of social media followers to cite because of the niche nature of what we do.
What has creating your course done for you personally?
Creating my course has made me a better translator and writer. By teaching translation in detail, at a post-graduate level, I've had to make sure I fully understand the details of so many aspects of my art. Beyond that, it's brought a host of very interesting people into my life who have come as students and left as friends and colleagues. Needing to learn how to sell an online course has made me a marketeer. As a result of running a successful business, I'm now comfortable with the label of an entrepreneur.
I feel that there are so many things I can do now that I couldn't do before. I'm not afraid of failure because I know I can just do something else. - Gwenydd Jones
Click To Tweet
Do you have a story of a transformation from any of your clients?
One of my clients came to me to learn to translate with the main goal of becoming a professional translator (sitting an exam was a secondary goal). She was feeling underwhelmed with life and struggling to find much energy to do things when she joined us. She recently wrote to me to update me on her progress. While the exam remains on the backburner, she's now receiving translation work and planning different projects related to translation. It's become a passion for her. It's energizing her, and I know it will stay with her for life. I feel lucky to have had the opportunity to meet this person and help her create the impetus she needed to make her own life more positive.
What advice do you have for people just starting out?
My advice is to work with a coach from the get-go. And I don't mean a friend who acts as a mentor. I mean invest in a professional business coach who you feel is the right person to help you. I wish I'd done that sooner. At this point, I wouldn't embark on another business project without one.
Learn more about Gwenydd Jones of translatorstudio.co.uk: