How Georgi Todorov Shifted His Mindset to Generate a Passive Income from his SEO Course

Our content is reader supported, which means when you buy from links you click on, we may earn a commission.
---
Who: Georgi Todorov
Website: linkbuildingtraining.com
Course Topic: Link building
Interesting Stats: Passive revenue of $1000/month
Who are you and what course have you created?
I'm an SEO specialist and online entrepreneur whose goal is to help other online entrepreneurs, bloggers, freelancers, and fellow SEO specialists on their journey to find success in the online world. I created an online training course about link building. The course is marketed to SEO professionals and digital marketing agencies offering link-building services.
What market does your online course serve?
I created the link-building course with people running or planning to start a digital marketing agency in mind. I specialize in SEO, so my main targets are those who sell link-building services to their clients. The course was designed to show how to build a link-building process and achieve results.
What's the biggest benefit of taking your course?
I believe the biggest benefit of taking my course is that it caters to a wide range of expertise levels. It doesn't matter if you are a beginner without any knowledge of link building. My course will guide and walk you through the step-by-step process of link building.
How did you get into the market?
After working in different laborious jobs for minimal wages, I wanted to find something I could do from home and earn money at the same time. That's when I learned about SEO, particularly link building. As I built my experience and expertise, I witnessed a gap in the market, where many digital marketing agencies that offer link-building services do not really know how to do it. Either they are doing it wrong or they don't have a specialist to oversee the process. So I said to myself, why not make a link-building course?
Why did you decide to create an online course in the first place?
There are two main reasons why I decided to create an online course: to share my knowledge with others and build a passive income stream. While making the course, I realized I'm passionate about creating courses. I believe each one of us wanted to do what we love and are passionate about, but not everyone has the opportunity to do so. I'm very thankful that I got to discover one of my passions while also helping others and myself.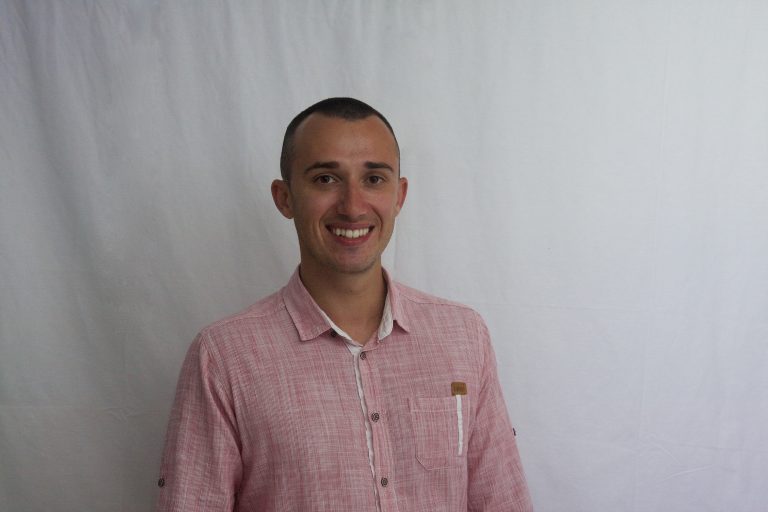 Did you have any moments of doubt before you created/launched it?
Absolutely! I battled many moments of doubt before I finally started the course and another wave of hesitancy pre-launch. It was mostly from the technical side of creating and launching a whole course because I'm not really a technical person.
If so what made you turn it around and do it anyway?
While there are those uncertain moments, my desire to create a course is bigger than them. After long contemplation and many 'you can do it' mantras spoken in front of the mirror, I decided to push for it and start right away. After the course was launched, I was surprised and grateful to hear more positive feedback than negative. It made my heart happy!
What's your online course like?
My link-building course is made up of 90% video, and the rest are spreadsheets and checklists. The videos are basically tutorials where I share my screen while discussing the topics.
How long did it take you to create your course?
It took three to four months of work before the course is brought to completion. Aside from the structure of the course, it also took me some time to decide which microphone to buy, what software to use, how to record the videos, where to launch it, and other technical points. If I would create a new course now, I think I will be able to get it done in about three weeks. 😀
Tell us a little about the process of launching your course and getting your first sale(s).
When I launched the course, I didn't have an email list. It was a challenge marketing it and getting people to be aware of its existence. I decided to use Facebook ads, which I realized wasn't a good channel for my goal. I didn't make many sales through Facebook.
I then took advantage of online communities, and one community that really raked in sales is Traffic Think Tank. It is a paid membership SEO academy and community. Members pay over a hundred dollars a month, so it is for people who are serious about SEO. I thought if they are willing to pay that amount monthly, they will also be willing to spend on education.
Do you have a lead magnet?
I don't really have a lead magnet. However, I share some video snippets of my course on my website and social media. And I believe they trigger people's curiosity. On social media, I notice people watch them and share good comments and even criticisms, which I take professionally.
What's the traffic strategy that works best for you?
At the moment, the best strategy for my website is to target as many keywords as possible. For my website ThriveMyWay.com, it's my goal to publish 200 articles by the end of the year. We do keyword research and write long-form content. We plan to cover more keywords and have each article rank for 20 to 30 keywords.
Another strategy is digital PR. This way, we can increase the authority of our website and promote the course and content.
What online course platform are you using?
My course is not built on any platform. I created a website and the link-building course is directly on it. Learners can simply log in using their credentials and have unlimited access to the course.
Do you like it?
Yes, I believe it's a great choice.
Are there any features you wish it had?
I'm a social person, and I love to hear feedback, good or bad, from others. For my next courses, I'm considering a more interactive type, where learners can comment or leave questions under the videos. I can then answer them directly and further expand the way we communicate. This way, we can foster engagement and learning becomes a two-way process.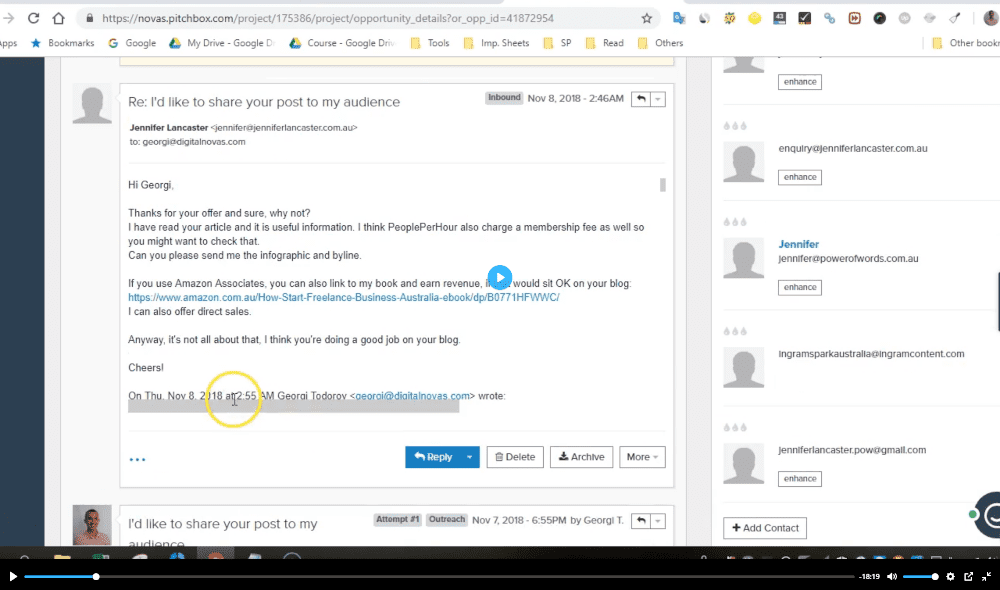 What made you decide to use your chosen platform over others?
At the time I decided to create a course, I didn't have much budget. I was basically bootstrapping, so money really affected the way I did things. Instead of using a certain platform to make the course and launch it, I decided to just buy a domain and get help from someone to build a website for my course. True enough, I saved hundreds of dollars choosing this path.
For a type of software, I need to pay around a thousand dollars annually. In comparison to having my own website, I just have to pay $20 a year to renew my domain. I did shell out $500 back then for the creation of my website, but I don't have to pay extra fees to anyone anymore, plus I get 100% control over the course. A good deal, right?
What other tools do you use to run your online course business?
At the moment, I use Convertkit, which is a marketing platform that helps creators, startups, and growing companies. I use it to build my email list and connect with my target audience.
What books or training programs have you found useful on your journey to a successful business owner that others might find valuable too?
Since I'm not an English native speaker, I brushed up on my English skills. Working in the UK has helped me a lot. I took up English and SEO classes. I watched courses by Telerik and Svetlin Nakov. One of the smartest purchases I've ever made was a yearly membership at the local library.
I love to read. Aside from magazines like Forbes and Business, I love Peter Thiel's Zero to One. It is simple and sweet, yet concise and full of wisdom. Although it is written for startup founders and entrepreneurs, I found that it applies to many facets of life.
Do you have any big mistakes you've made along the way that you'd be willing to share?
After the course was launched, I took it myself to see how learners experience the course and get a bird's eye view of it. During the process, I noticed I made the course way too descriptive. Each point was discussed with too many pieces of information, which I realized would have translated the same or even better should if the details or descriptions were not shared.
Please share some idea of revenue.
Honestly, I don't make that much from the link-building course. But I'm happy that I have built a passive income stream that generates around $1000 every month. I think that's pretty fair considering I don't have to do anything and only spend $20 every year on it. Of course, there are moments when sales are significantly higher, such as during Cyber Monday or Black Friday because of coupon codes I share on groups and communities.
Please tell us a little about what the money you've earned from your course has done for you.
I grew up thinking I should toil hard to make money. If there's one thing the course taught me, it is that it showed me a new perspective—that I can put something on the internet and earn from it passively. - Georgi Todorov
Click To Tweet
Since the launch, I haven't touched the course nor done anything on the website, but it keeps generating money every month with no problem.
Imagine if I create a couple of additional successful courses, or if I have at least ten courses like that. I believe that would provide me with enough money to be financially free. No need to work, just get up and withdraw money whenever I need it.

What has creating your course done for you personally?
At the time when I was planning to put my knowledge into helping others, I was insecure. I didn't have the education to back me. I was not confident that somebody was going to listen or take a course that I created.
Starting anything is a battle of the mind, and I was in that battle many times. - Georgi Todorov
Click To Tweet
Publishing that one course has helped me be the best version of myself yet. I'm much more confident now, having learned that I can be useful to many people. It's not about your educational background, although that's important to some extent. It's how you provide value to people.
Do you have a story of a transformation from any of your clients?
There's a lot, actually. But one story stands out, and I'm very proud to share it with others. It happened just recently, around the first week of November. One of my students emailed me, telling me she will appear on TV. And she did! What moved me the most is the fact that she knew nothing about SEO and link building when she started the course. She went from a complete beginner to a specialist who now runs her own agency. It means a lot to me because I can see myself in her.
What advice do you have for people just starting out?
I know it's a cliché, but it really helps to take that first step, no matter how small.
Getting the first step done, which in my case is to draft the structure of the course, opened the way for me to get it done and publish my course. - Georgi Todorov
Click To Tweet
There were many times of uncertainty, of course.
"I'm not good enough to teach someone else."
"I don't have what it takes to create a course."
It's not true. You don't need to be a professor in your industry. You don't need to know it all. You just need to know a little bit more than the people who are one step behind you. Because if that's the case, you will surely be good enough for them and be able to provide value to them.
Learn more about Georgi Todorov of linkbuildingtraining.com: