How Finn Patraic is Growing Learnopoly.com to be a Trusted Resource for Online Course Reviews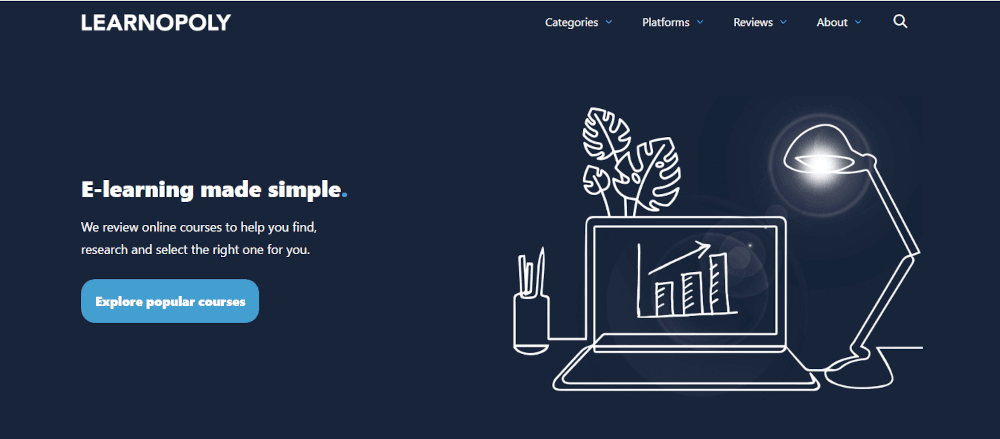 Our content is reader supported, which means when you buy from links you click on, we may earn a commission.
---
Who: Finn Patraic
Website: learnopoly.com
Course Topic: Reviews of online courses
Interesting Stats: Publishes 12 – 16 articles/month
Tell us about yourself and the business you started …
I'm the founder of Learnopoly: we provide honest reviews of popular online courses.
We started out in June 2020 and to date we've published hundreds of online course and learning platform reviews (MasterClass, Skillshare, Brilliant etc).
Whether it be Music, Languages, Business, or Cooking, as long as there's demand for a topic we'll surely cover it.
What makes Learnopoly unique is that our reviews are authentic and written by someone who has completed the course and has an interest/expertise in the subject matter.
It's a great solution for readers as they get all the information they need to make an informed decision. And at the same time course creators benefit from high conversion rates as we're sending highly qualified traffic.
And by day I work in corporate development for a global fintech, but that's far less interesting!

Who is the market for your business?
In short, anyone looking for guidance on an online course they're considering buying.
Typically our readers are:
Eager to learn
Focused on learning in the most effective way
Conscious about getting a good deal
Serious about improving
We cover courses on a variety of topics, providers, and use cases (developing personal or professional skills) and most people find us through Google search.
What problem does your solution solve?
The online course world has become extremely crowded and it's challenging to know which courses are worth taking.
This problem compounds when you consider the quality of many reviews. Most are biased, seemingly written by someone who hasn't taken the course, and by someone who has no experience or interest in the subject matter.
The consequences of taking the wrong course is lost time, money, and effort.
At Learnopoly, we're focused on providing honest reviews that provide the reader with all the information they need to know to make an informed decision.
Why is it better than other solutions?
Our writers complete the courses they review, put what they learn into practice, and have a background or strong interest in the topic they're writing about.
We have a polyglot reviewing languages courses, a professionally trained musician on music, a master's sport science student reviewing sport, and so on!
The guidance we give our writers is to be honest and optimistic. No course is perfect, but if the reader knows the downsides in advance then they can either decide it's not for them or go into it with the right expectations.
And although we are monetized through affiliate commission, this doesn't influence our evaluations. In fact, our writers aren't aware of the commercial relationships we have, which maintains editorial integrity.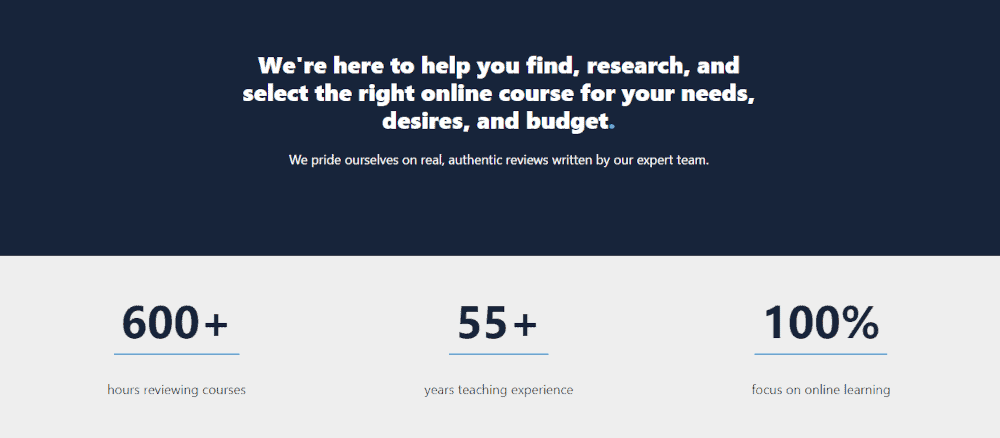 What are the biggest benefits for your customers?
The biggest benefit to our readers is that they have all the information they need to know to make an informed decision on what's best for them. The reviews themselves are incredibly detailed and cover the main things you'd want to know and we include quick summaries for those who are short on time.
But it doesn't stop there.
There's an upside for course creators too. The traffic we send to partners is qualified and high intent which results in high conversion rates. And we've also found our return/refund rates extremely low.
Where did the idea for the business come from?
Learnopoly was founded to solve a problem, and it was one I'd experienced personally.
I was considering buying an online course in real estate investment, but it was expensive and I wasn't convinced it was right for me.
So I went to Google to read reviews and what I saw was disappointing: mainly affiliate sites providing little value and just trying to make a quick buck.
At the end of the day, I didn't have what I needed to make the decision on whether to buy the course or not.
It occurred to me that others could be experiencing a similar problem and the rest, as they say, is history! - Finn Patraic
Click To Tweet
Do you have a lead magnet?
We don't have a lead magnet currently, although we are working on building our email list.
We'll be sharing our content, tips on the best ways to learn, and providing exclusive discounts to top courses.
What's the traffic strategy that works best for you?
For now, we're 100% on Search.
We're focused on solving problems for people with the highest intent (i.e those searching for reviews of courses or looking for the best ones).
How this works is that we do keyword research to understand what people want to learn online. From there, we organize keywords into categories (like Music, Languages, etc.) and then assign a writer with related skills or interests into those categories.
What tools do you use to run your business?
We primarily use Ahrefs for our SEO research and Notion to manage our content pipeline.
The site itself is on WordPress with GeneratePress as a theme.

What books or training programs have you found useful on your journey to a successful business owner that others might find valuable too?
The Four Hour Work Week, The One Thing, and Good To Great would be my top book picks.
Then you've got podcasts like The Tim Ferriss Show, My First Million, and Niche Pursuits that are worth a listen.
Are there any numbers you would like to share?
Converting affiliate traffic 2.5-3x program averages. Honest, detailed, and balanced reviews of popular online courses.
Getting to 4 figure revenues 5 months from launch. Regularly posting search-optimized reviews.
What advice do you have for people just starting out in business?
Understand what inputs move your desired outcomes and focus on those relentlessly. For us, for example, that was the number of articles we publish a month. At the moment that's typically between 12-16. The number of articles published strongly correlates with our revenue, so we know if we want to make more we need to write more.
Once you know what inputs matter, find an easy way to track those and focus on optimizing them. For us, that meant hiring more writers (we simply wouldn't have gotten there otherwise), hiring an editor (to keep the quality high and remove me as a bottleneck with checking), and bringing on a virtual assistant to upload articles. Without a strict focus on inputs, it's easy to get distracted and develop shiny object syndrome.
Starting is tough, but lack of growth is harder to deal with mentally. You need to develop a thick skin and realize you won't grow month on month every month. - Finn Patraic
Click To Tweet
Obsessively checking your revenue won't help either (but focusing on inputs will).
Be cognizant of how you can build personal leverage. That might mean tracking your activities and creating systems to remove manual work, or it could mean bringing on team members to help.
Learn more about Finn Patraic of learnopoly.com: