How Working as a Wedding Officiant Inspired Elizabeth Babinski to Create Her Nomadic Storytelling Course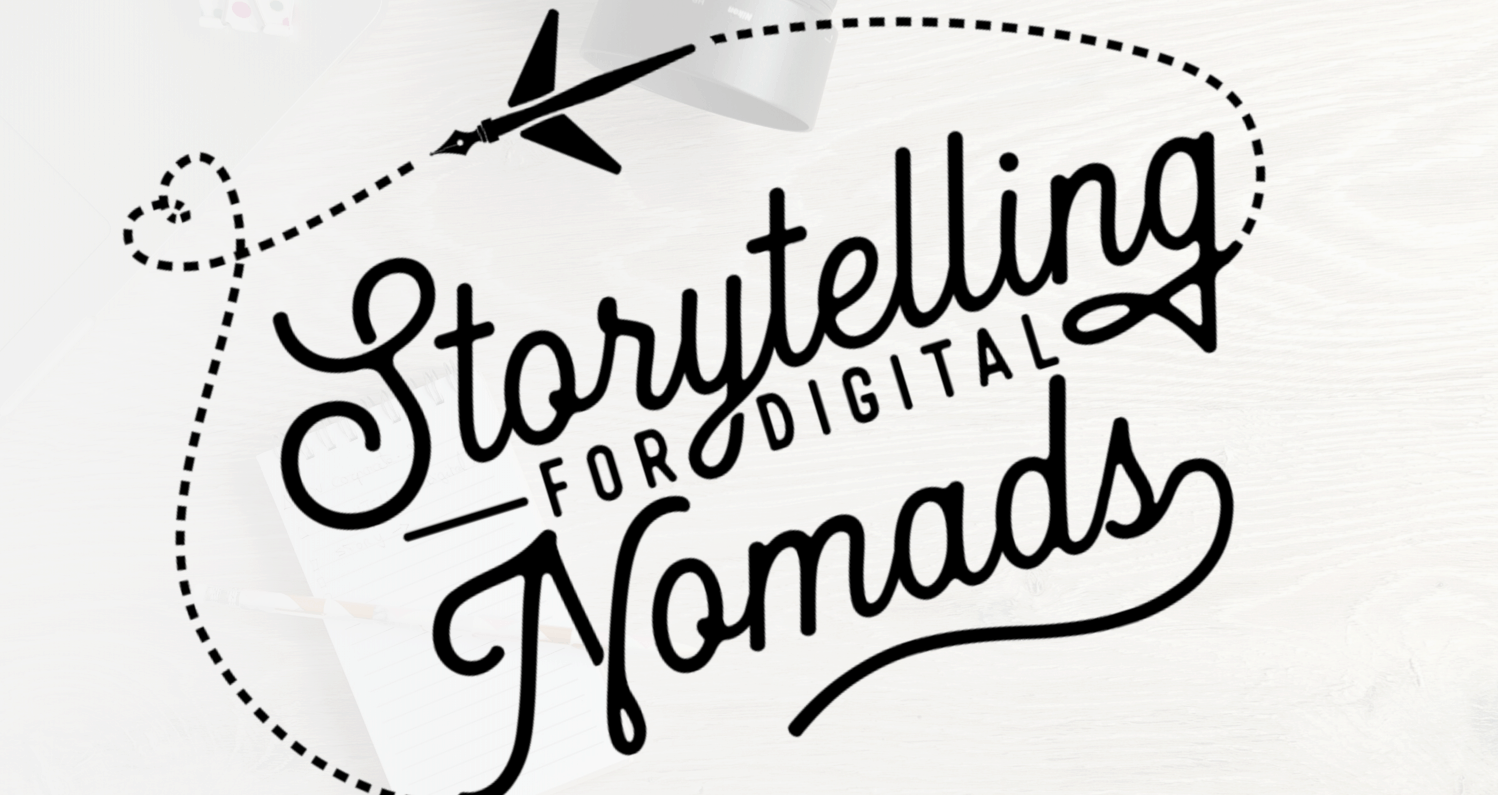 Our content is reader supported, which means when you buy from links you click on, we may earn a commission.
---
Who: Elizabeth Babinski
Website: nomadicstorytelling.com
Course Topic: Storytelling Course
Interesting Stat: Meetup groups around the world in 5 cities
Who are you and what course have you created?
My name is Liz, and I'm a global officiant and elopement planner. I spend my time writing stories about couples around the world while planning their elopements. I also write for different publications online and am a ghostwriter.
Currently, I teach a storytelling course called Nomadic Storytelling that people can take self-paced or immersive with weekly sessions.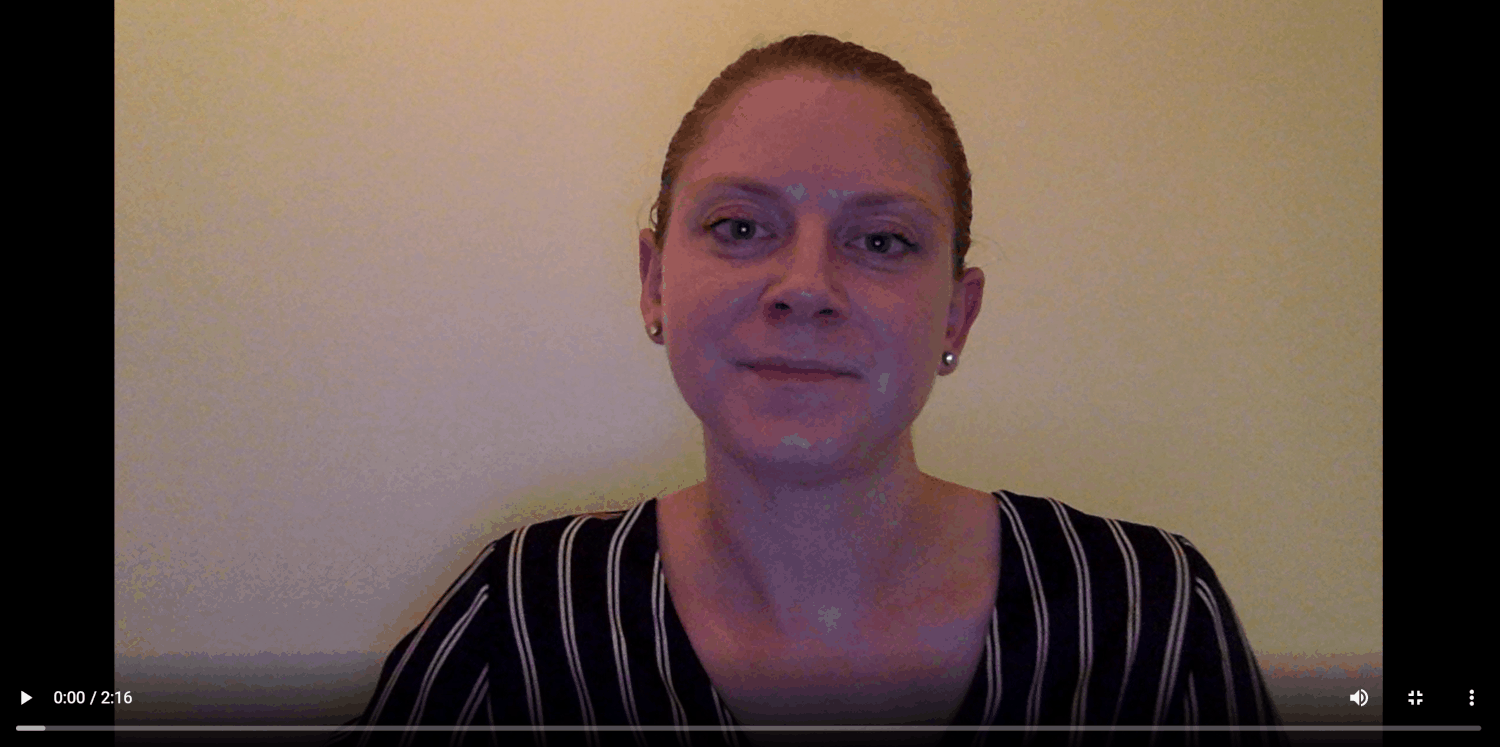 What market does your online course serve?
My course serves those that are looking to improve their storytelling skills, whether that's for work, public speaking, or just to become a more comfortable conversationalist. Being a great storyteller can be helpful in any aspect of life!
What's the biggest benefit of taking your course?
The biggest benefit of taking my course is the challenge — it's not a quick, two-hour course. Each lesson will require you to practice what was learned to become better with each story you tell. I really want my students to come out of the course feeling confident and comfortable with knowing how to tell stories in an engaging way.
Additionally, I'm the only course online that offers weekly sessions for students that subscribe monthly. I love these sessions because it provides a safe-space for students to practice storytelling on different topics while receiving helpful feedback they can apply to the next lesson. This is invaluable for anyone, regardless of their public speaking level.
How did you get into the market?
I came up with the idea while working on wedding ceremonies! As an award-winning officiant, I receive requests from new officiants looking for some help creating wedding ceremonies or getting started in the industry. I was also trying to figure out a way I could continue training my officiants, and it occurred to me that at the heart of everything I do with weddings, being a great storyteller is what sets me apart from the others. I wanted to teach this because I think the wedding industry really lacks amazing officiants who can tell a couple's story beautifully as well as other wedding vendors, too.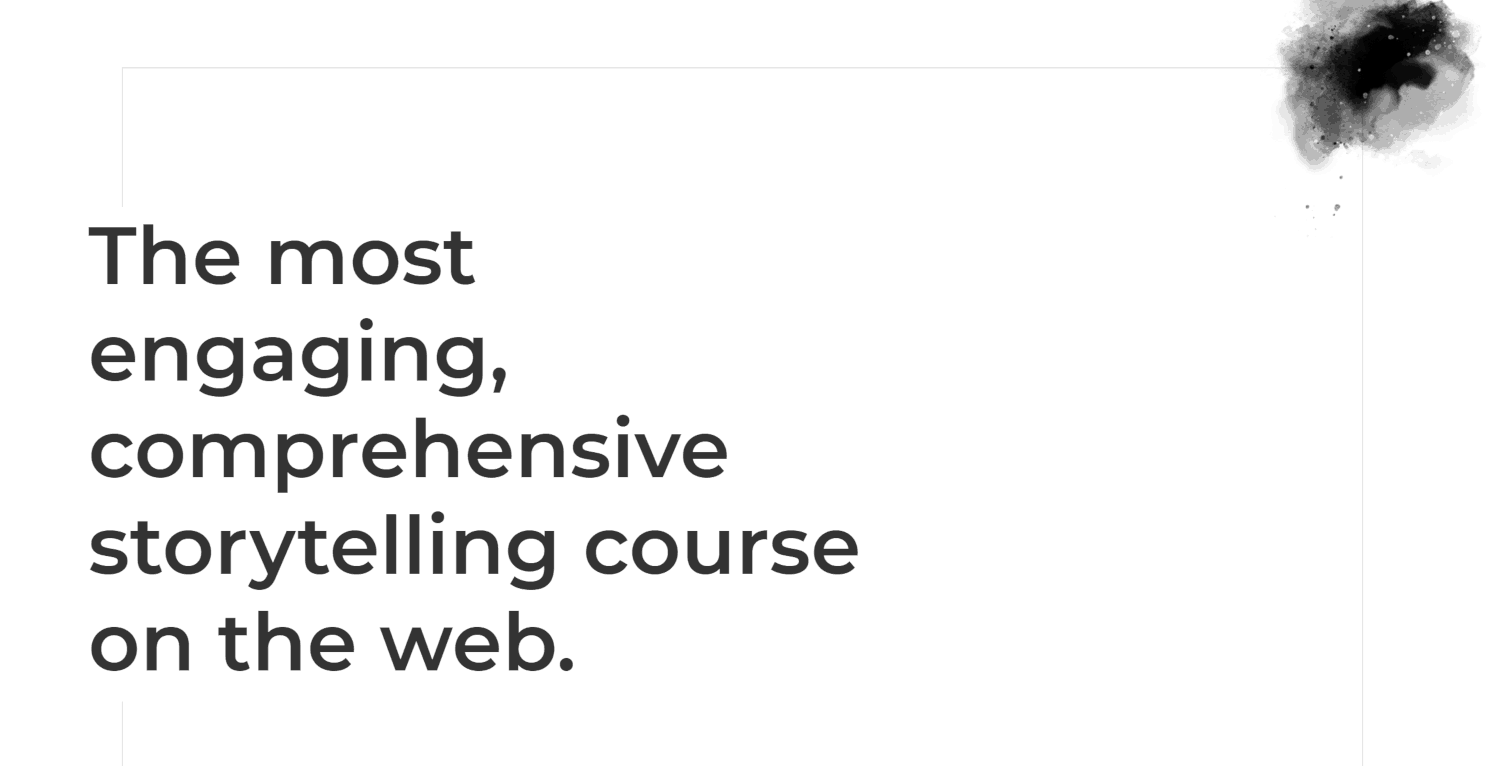 Why did you decide to create an online course in the first place?
I decided to create the course online versus in person because I travel all the time, so it's nearly impossible to guarantee I'll be in the same spot. I also wanted to meet others around the world and to make the course accessible for anyone, no matter their location.
I'm also a firm believer that online courses are a beautiful way to bring the world together for one common learning experience. - Elizabeth Babinski
Click To Tweet
There's no greater way to become a better storyteller than by meeting others around the world!
Did you have any moments of doubt before you created/launched it?
Yes!! I really struggled at first with what content to put together. Writing a story for a wedding ceremony is significantly different than when I write stories for books or media. Figuring out how to apply a general methodology that anyone could use took me some time.
Then, and I wish I remembered how, I decided to create a course centered around nomads. There are so many of us out there traveling the world, but not everyone effectively tells their story or tells it in a way that's relatable and enjoyable. Once I centered the content around this, that made it so much simpler to piece together how to teach it.
I also had a lot of doubts about creating the course, and most of these doubts actually come from the wedding industry. In the wedding industry, vendors can be extremely rude to officiants, and I've straight-up had other vendors tell me how irrelevant my job is or how couples should just Google their ceremony. This has been very hard on me emotionally, especially because I've always believed that great writing and storytelling prevails above all.

What's your online course like?
There aren't any PowerPoints because I'm not the biggest fan of watching slides. I recorded videos explaining each concept, and after almost every lesson, there is some sort of activity that needs to be completed. For example, in the first lesson, I ask my students to think about why they should tell stories. Why are their stories significant? There's a worksheet they need to complete and journaling to help them begin generating ideas.
How long did it take you to create your course?
Developing the content took about one month. I then recorded the videos, which took about two weeks and created the lesson material — the assignments. Because the course is so intensive, I really wanted the content to be amazing and helpful, so I had a pilot group of entrepreneurs take the course and give feedback over the span of two months.
Tell us a little about the process of launching your course and getting your first sale(s).
I actually launched my course through the Rising Tide Gift Guide to get the first sale!
I also offered those that had taken and completed the course during the pilot program a discount code to share with their family and friends, which helped a ton. - Elizabeth Babinski
Click To Tweet
Do you have a lead magnet?
I don't currently, but I have been thinking about hosting free storytelling webinars to get those thinking about the idea more comfortable with what storytelling actually is. I think it can sound a bit strange off-hand if you've never gone to a storytelling event before.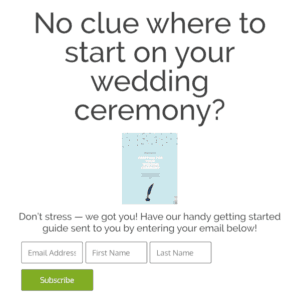 What's the traffic strategy that works best for you?
Right now, working with blogs, gift guides, and influencers really helps. I'd like to get into Facebook marketing, but I also want my connection with students to be authentic. I love getting to know as many as I can, so when I'm at the capacity level to start Facebook marketing, then I will!
What online course platform are you using?
I currently use Thinkific as my online course platform — so far, I like it!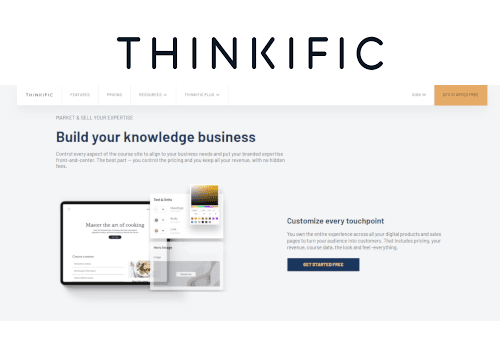 Take a Look at Thinkific!
Thinkific is the most popular online course platform used by successful course creators interviewed on coursemethod.com. It's a complete solution for creating sales pages, uploading all course content, taking payments, and more.
Price Range: Free to $499/month 
Most Popular Plan: Pro Plan at $99/month
Annual Discount: Yes, take 20% off!
Free Trial: Try out Thinkific's core features for free.
*Our content is reader supported, which means when you buy from links you click on, we may earn a commission.
Are there any features you wish it had?
I really wish they had a feature like Kajabi that lets you host your live sessions and a better email marketing tool. I connect to Mailchimp, which is fine, but having it all in one suite would be fantastic.

What made you decide to use your chosen platform over others?
I was torn between Thinkific and Teachable, and I went with Thinkific because they allowed me to have a base price for the course and also offer a monthly option on top of the base price for the weekly live sessions.
What other tools do you use to run your online course business?
Oh man, so many. I use Zoom, WordPress, some plugins on WordPress to keep it running fast, Mailchimp, Dubsado, and Xero, just to name a few. And about 15 different Google Calendars to keep my life on track.
Please share some idea of revenue.
I'm just getting started, so the revenue is pretty small, but the sales goal for next year is $250,000. This is shooting a little high, but I'm excited to try to reach it!
Please tell us a little about what the money you've earned from your course has done for you.
I really wanted to shoot for this goal because this would allow me to focus a good majority of my income from online sales versus having to focus mainly on weddings. I love the wedding industry, but it's not stable. It's unpredictable to know when a wedding will take place. Plus, it would give me the freedom to live anywhere in the world and not be confined to a specific spot.
In addition to revenue are there any numbers you would like to share?
I'm currently working on a YouTube series to go along with the course called Nomadic Stories, which I hope shows the students a way to tell stories besides just spoken word. This has a few subscribers since I just started, and I've also launched meetup groups around the world in 5 cities. The groups range from 40-100 people.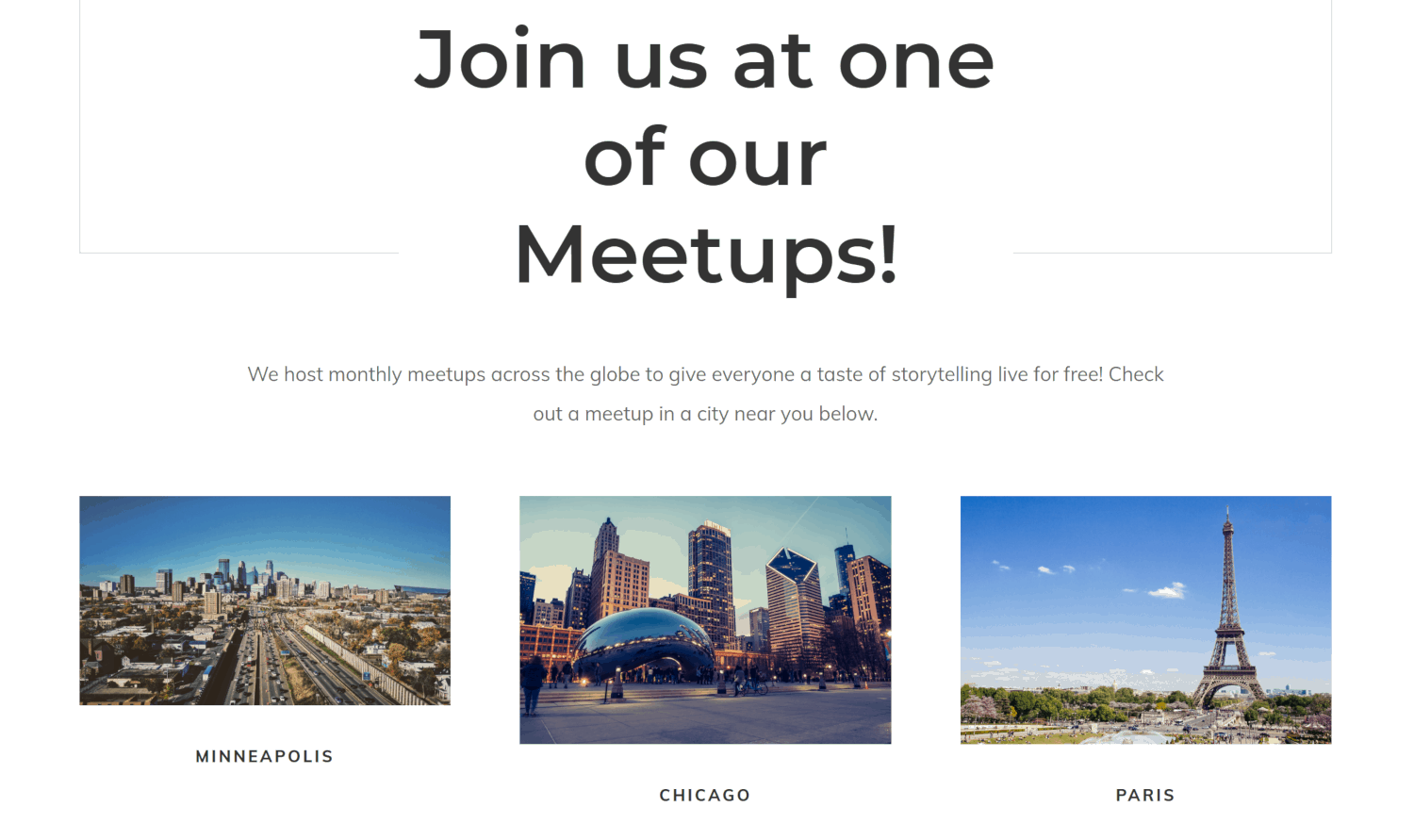 What has creating your course done for you personally?
I feel SO much more confident about myself. Like I mentioned before, other vendors in the wedding industry have really made it hard on me to believe in what I do, but putting this course together, meeting people at meetups and telling them about the course — that's invaluable. It's really been life-changing and has pushed me to realize I can do anything I want with my life.
Do you have a story of a transformation from any of your clients?
I have one student that I meet outside of the course/weekly sessions to provide more specific help. I'm working with her because she wants to become better at public speaking and sharing stories at a very large event that happens every two weeks or so.
When first hearing her stories, I thought they were good, but they weren't as great as she is. When she's speaking by herself, she's vibrant and exciting, but her stories weren't so much. We've worked a lot on content and presentation to match who she is. It's just been so fun to be a part of. I really love helping people become better at speaking, especially when it's something personal about themselves.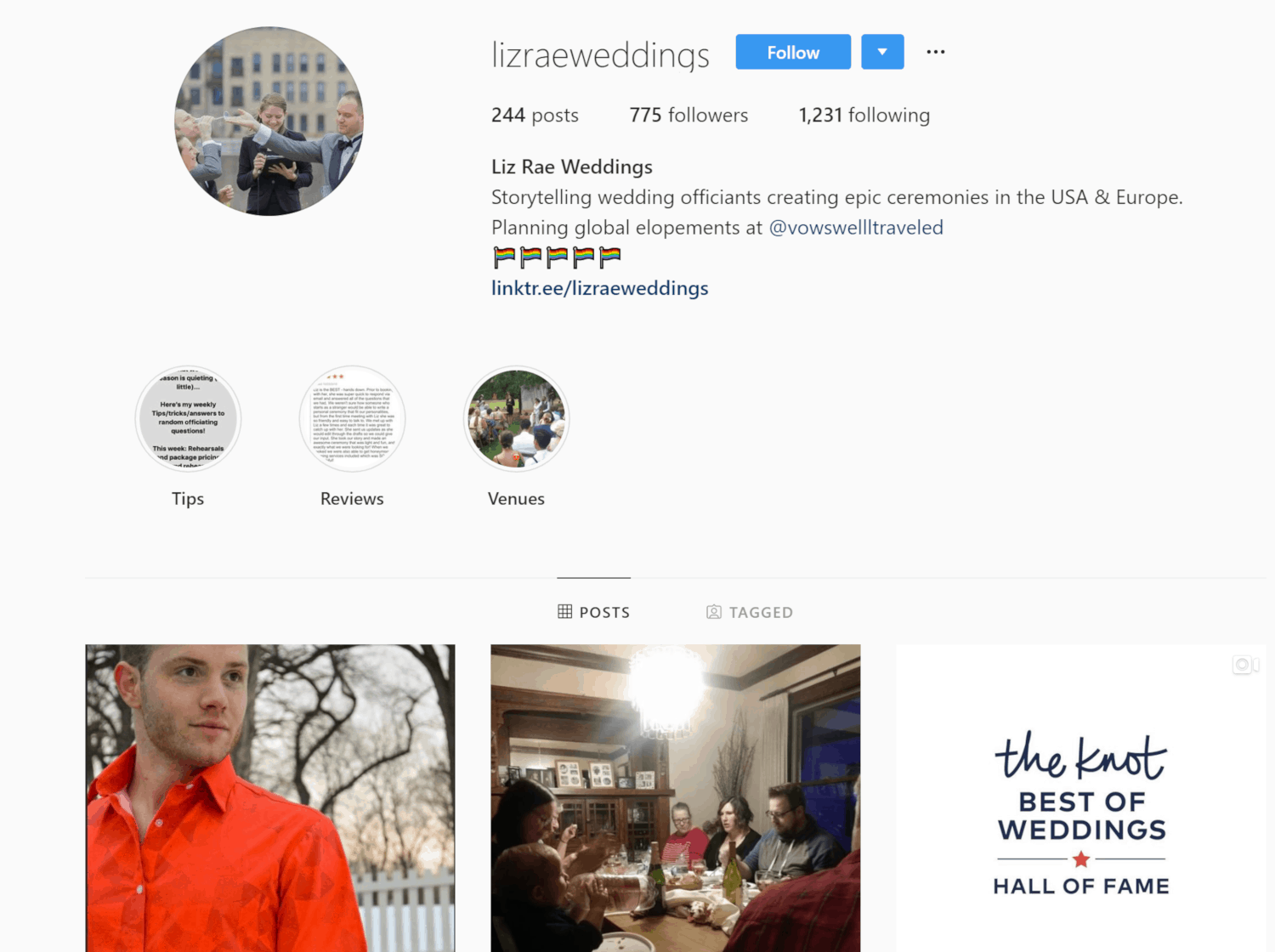 What do you wish you knew before you started?
I really wish I knew someone who had made a course before. I was basically all alone in this venture, so I didn't have much support from anyone. If I would do it all over again, I would find a mentor and ask how they created a course.
I was also pretty far into it before I started researching books about course content and engagement. I think it's relatively easy to create a basic course. There are some exceptional books out there that help explain how to actually make a course engaging. That really changed up how I structured the content.
Learn more about Elizabeth Babinski and her Nomadic Storytelling course: