How David Ralph Earns Multiple 6-Figures/Year Helping Others Start and Earn From Podcasts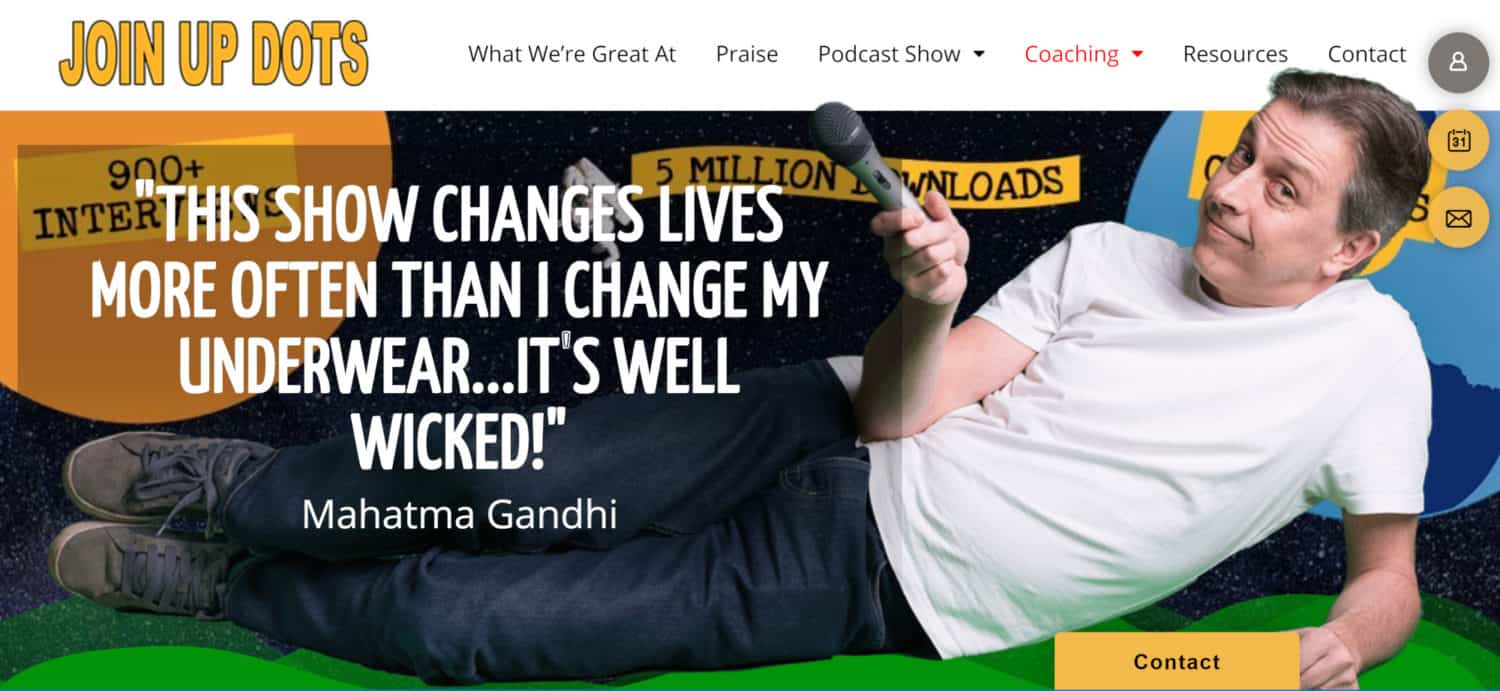 Our content is reader supported, which means when you buy from links you click on, we may earn a commission.
---
Who: David Ralph
Course Topic: Start an Online Business
Interesting Stats: 6 million Listens on Podcast
Who are you, and what course have you created?
I am the UK's #1 podcaster, business coach, and author. I spend the majority of my time teaching people how to start an online business, which leads to a stress-free and simple money machine.
What market does your online course serve?
I started podcasting back in 2014 and realized very quickly what a fantastic lead generation system it is. You speak, people listen, and loyalty is built. Once people are in the loyal and trusting phase of a business relationship, it is very, very easy to convert to sales.
However, I found that although the process of podcasting was easy, to gain success from it was something far from easy. It was a killer. So I set out to solve my problems and find a way that you can create a six-figure plus podcast without all the additional promotion and posting that grinds you to a halt.
I found that the success of podcasting came away from the podcast itself. So I started sharing it with people as I saw more and more struggling and then stopping. -David Ralph
Click To Tweet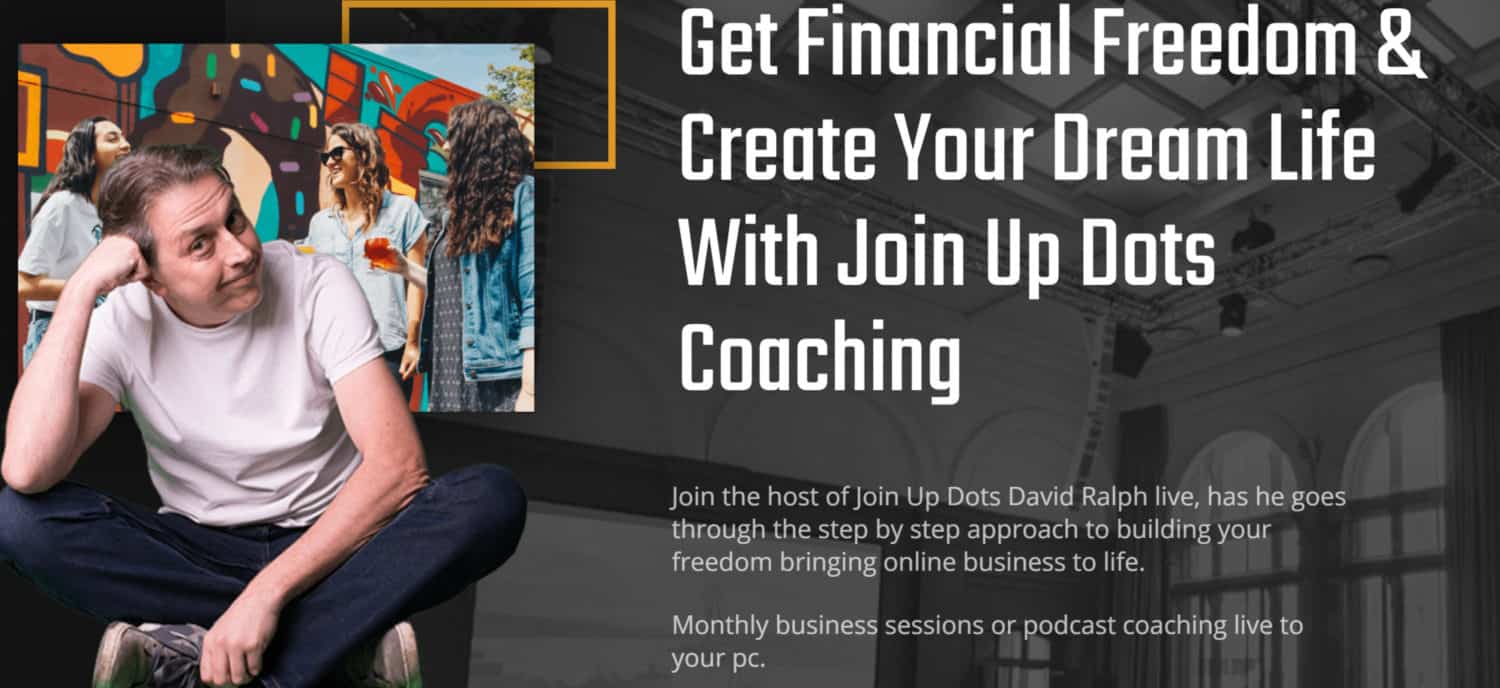 What's the biggest benefit of taking your course?
As I mentioned previously, lead generation and a steady stream of eager to buy customers is the bloodline of all businesses. I can't honestly think of a better way or more enjoyable way to make this happen than with podcasting.
How did you get into the market?
Before I became a fulltime podcaster, I was sneakily listening to podcasts at work (without my boss knowing), and I thought, "I think I could do this." I didn't have any business plan at all, other than thinking, "this could be something that I could make a go at."
So I launched my show and went crazy, releasing 365 shows in the first year, and the rest is history. We are now 2,000 shows plus, and the audience is multiplying with no additional help other than the podcast itself.
Why did you decide to create an online course in the first place?
I decided to create a course as I knew that people were struggling with launching a podcast. Now six years later, the technology is so much better it isn't hard at all. You could get one up and running in an hour. So that was my first course.
Then I found that fewer people were buying it as they thought they could do it themselves, which led to the second coming. Yes, they could do it themselves, but making money from the efforts was difficult. That's when the course started to snowball into what it is now.
Did you have any moments of doubt before you created/launched it?
No, not at all. I cranked out loads of detailed videos and hosted them on a membership site. The difficulties were when I realized that a lot of the information I wanted to give to people took a lot of time to record. So I then added a two-day live masterclass to it as well as the recorded stuff. We can go deep and explain the system with the attendees seeing live examples and explanations.
What's your online course like?
The course is firstly two days of training with me. It normally runs from 10:00 am until 4:00 pm GMT the last weekend of the month. That gives them everything they need, but of course, people then forget later on. So, in addition, they get about 80 plus videos on podcasting, another site teaching them how to interview on a podcast (which is a skill, so few manage to make engaging), and a copy of my book too. There isn't more that I can add, so it is very, very comprehensive.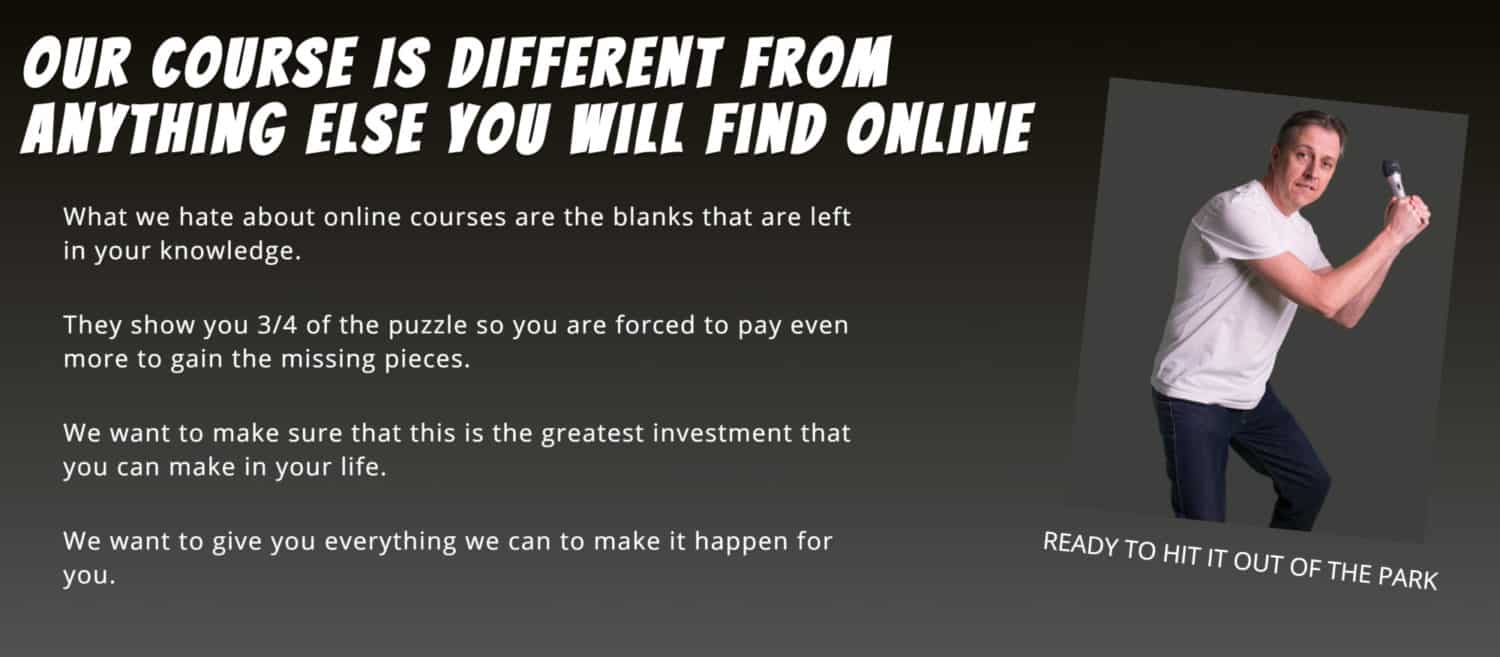 How long did it take you to create your course?
The first version took me about two months give or take. But of course, it was six years of living and breathing podcasting that has taken it where it is. So it might sound flippant if I say "The course took me six years," but it is about accurate.
Tell us a little about the process of launching your course and getting your first sale(s).
This is the beauty of having a podcast. You tell people about your offerings, and then they connect. Most of the time, I allow them to book a chat with me so they can discuss whether it's for them or not. You never have to push the sale; its all very easy. I always want to "not" make a sale if I don't think people are right for my material, it's the best way to operate.
Do you have a lead magnet?
I do have a ten-part free video course, but to be honest, I don't think they work that well nowadays. People are too used to getting free stuff, and it just sits in their email with all the other stuff. Having a live chat with me is the best way to learn about my resources, and you can close sales several thousand dollars that way. It is open and honest.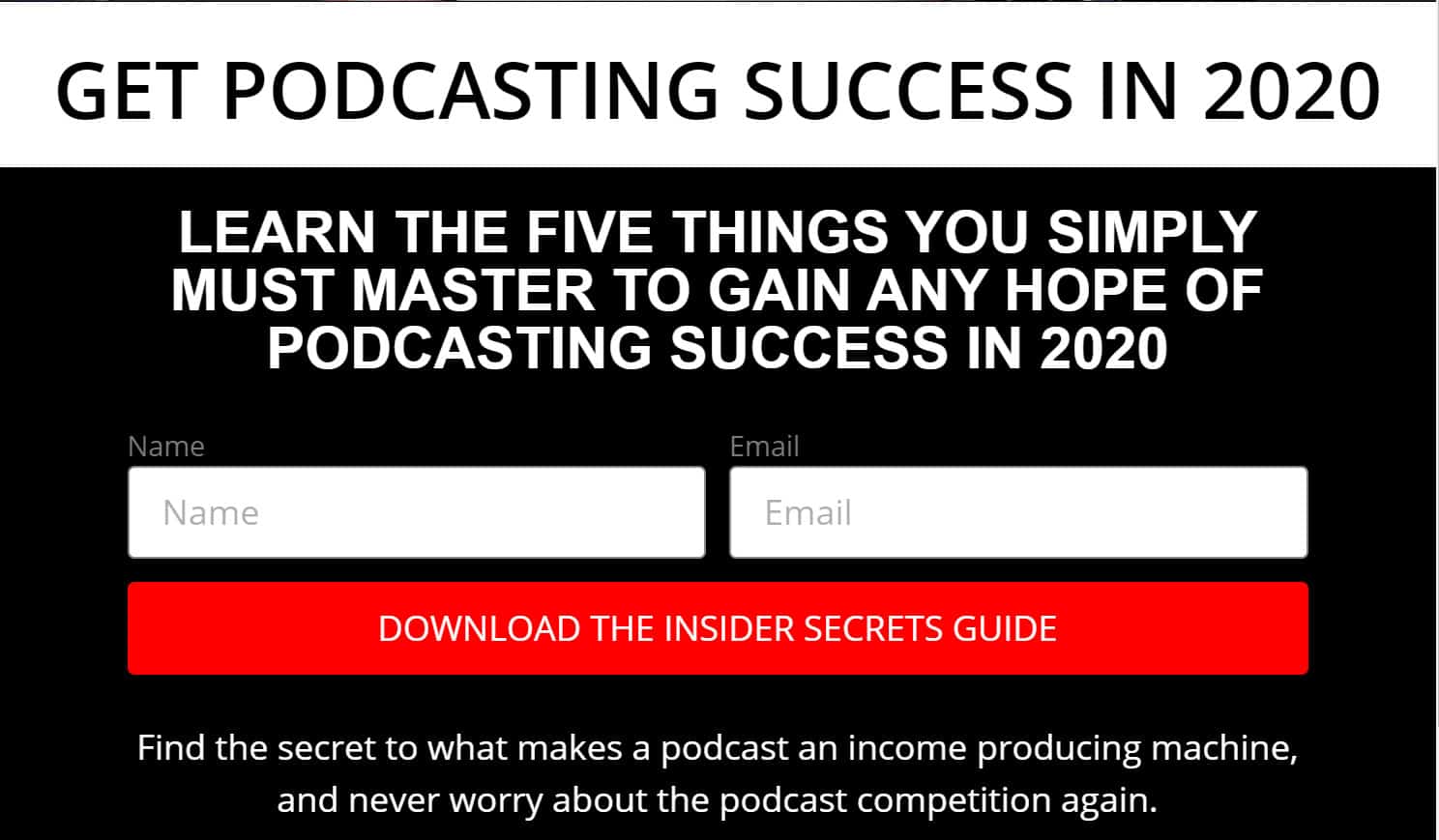 What's the traffic strategy that works best for you?
Once again, I don't bother doing anything other than running my podcast. I speak, people listen, and then they buy. It is a very, very simple method, which is why podcasting is the holy grail for marketers if they manage to do it right.
What online course platform are you using?
I use WordPress instead of a typical online course platform and then Zaxaa to take payments through PayPal.
It works and is simple to do.
Are there any features you wish it had?
Simple is best in my view. You can over-complicate, and a course lives and dies on the information you present, not all the silly stuff that people think they need.
What made you decide to use your chosen platform over others?
It was cheap. When I started my first online course, I wasn't making any money, so I did what I needed to do to get it up and running.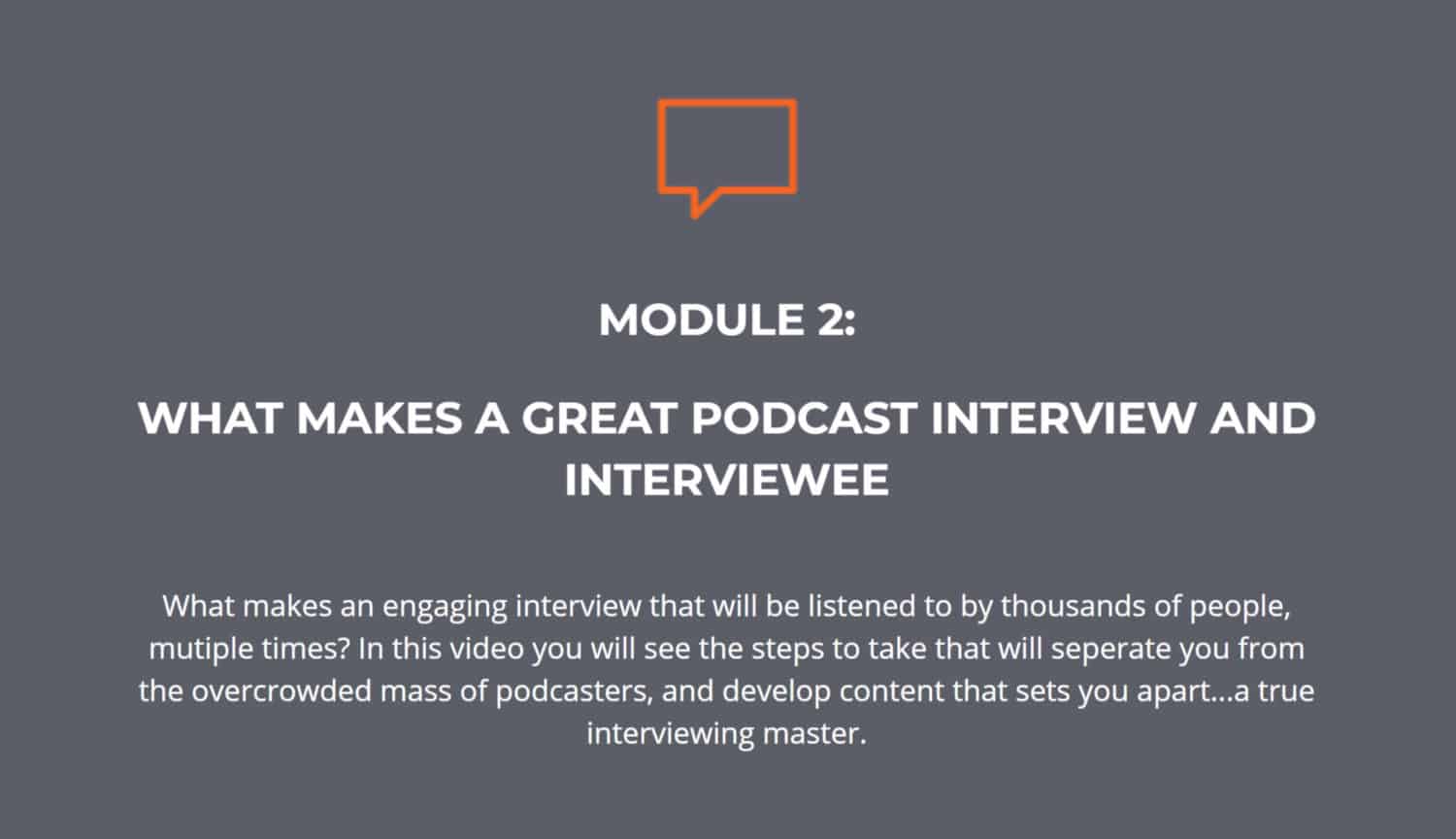 What other tools do you use to run your online course business?
Everything is as stated, except the live courses are all run on Zoom. I use the free plan and then record it on my PC with Camtasia for later playback if required.
What books or training programs have you found useful on your journey to a successful business owner that others might find valuable too?
I come from the school of "Get into the trenches and become a master yourself." So I simply work at it constantly to streamline, make more income, and give me as much free time as possible.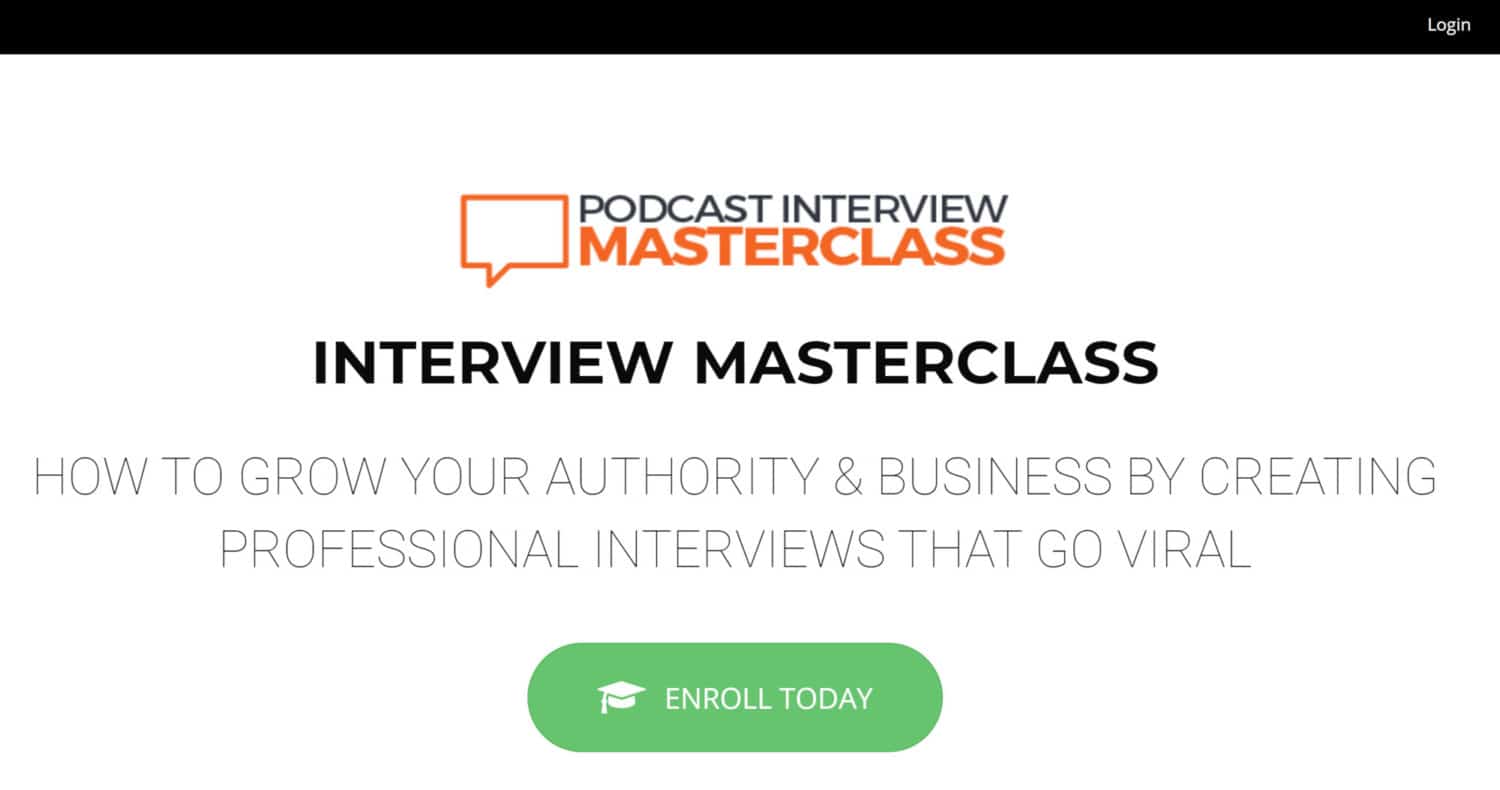 Do you have any big mistakes you've made along the way that you'd be willing to share?
Yes, I overworked myself terribly and hit acute burnout. I felt I could deal with long hours day after day, but my body couldn't. I found myself losing my hair, and was told I was six weeks away from a heart attack or stroke.
Looking back, this was when my business became more successful. I stood back from everything and decided on what I had to do and got rid of everything else. It turned out that you didn't have to do much at all, other than to podcast, and speak to clients. I now only work two days a week, and the rest is a beautiful old life.
Please share some idea of revenue.
Running a podcast gives me massive flexibility in income. I can go from earning a six-figure month to turning off the taps and not looking for clients at all. The best thing is when I decide to start coaching again; then, the clients are waiting for me.
So on average, it's a couple of hundred thousand dollars per year. I could make much more than that, but I want free time more than the cash if that makes sense. (However, I will say that this isn't all from the Podcasting Course … but from everything I do).
Please tell us a little about what the money you've earned from your course has done for you.
It meant the liberation of choice.
I decide each month what I want to do and don't have to be tied down to having to work for a living. In 2020 I am arranging a vacation every month. -David Ralph
Click To Tweet
Mini retirements to help me recharge and see more of the world.
I would never want to have a big business as I can't be bothered with the hassles — ditto to employees. But being able to wake up and think, "Lets go off and have a pub lunch today" is my big win.
In addition to revenue, are there any numbers you would like to share?
The Join Up Dots podcast has just passed six million listens since launch, and that looks like it is going to speed up nowadays. It would be nice if they all got onto an email list, I suppose, but I don't care. With so many listeners, I have to do what I do, which is to create another show.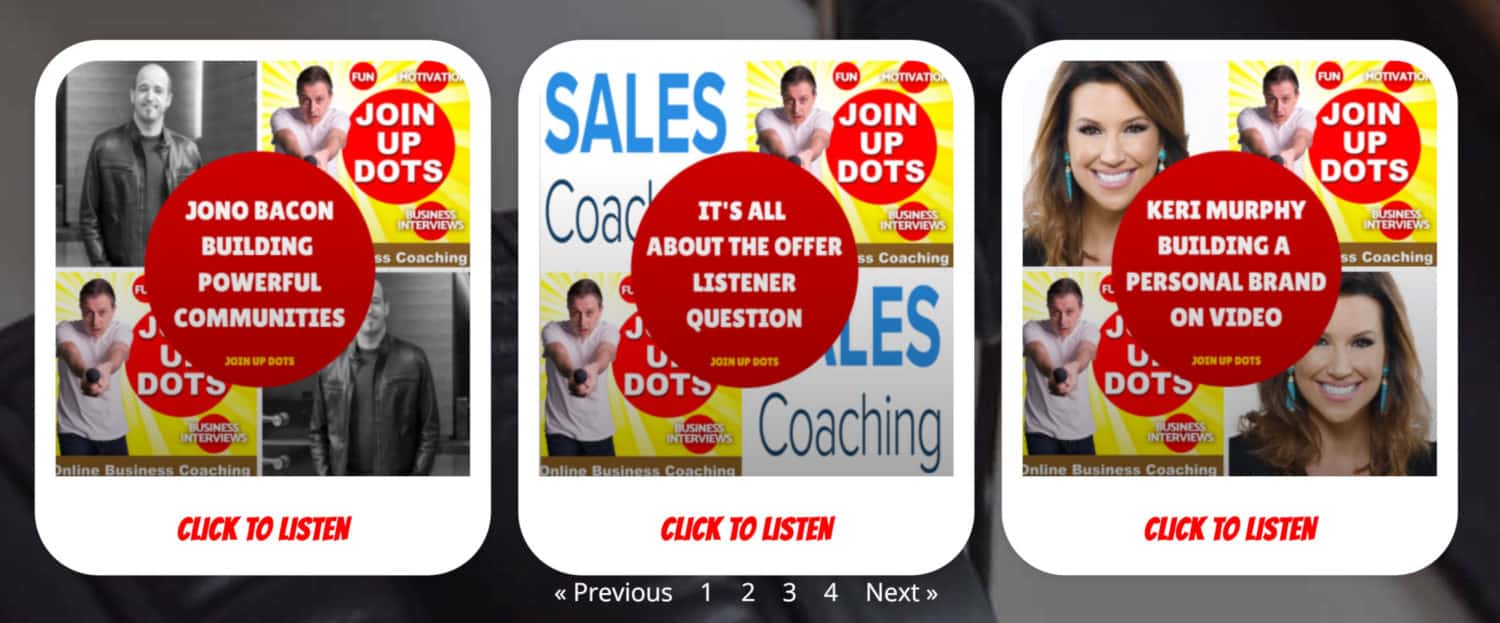 What has creating your course done for you?
It made me realize that the two things that sell are pain and transformation. If you can take someone from where they don't want to be to where they want to be, then "kerching". Everything I do now is based on the pain point. And the pain point is very lucrative for sure.
Do you have a story of a transformation from any of your clients?
Every one of my clients, I say to them, "at the end of this, if you feel like you want to buy me a pint, then I know I've done my job." Through the show, we have started many different businesses and changed many people's lives.
Like Frances, who was in a dead-end job in New Zealand and now lives in Bali, helping people find work. Or Martin, who hated his job and now runs a passive income mobile mechanic business. Many many people have passed through, and they all inspire me greatly.

What advice do you have for people just starting out?
It will take three times as long as you think it will take. It will cost three times as much as you budgeted for. And it will be the hardest thing you have done …. but the most rewarding by far.
Learn more about David Ralph: