How Dan Greenberg's Successful Business Helps Students Get Into Dental School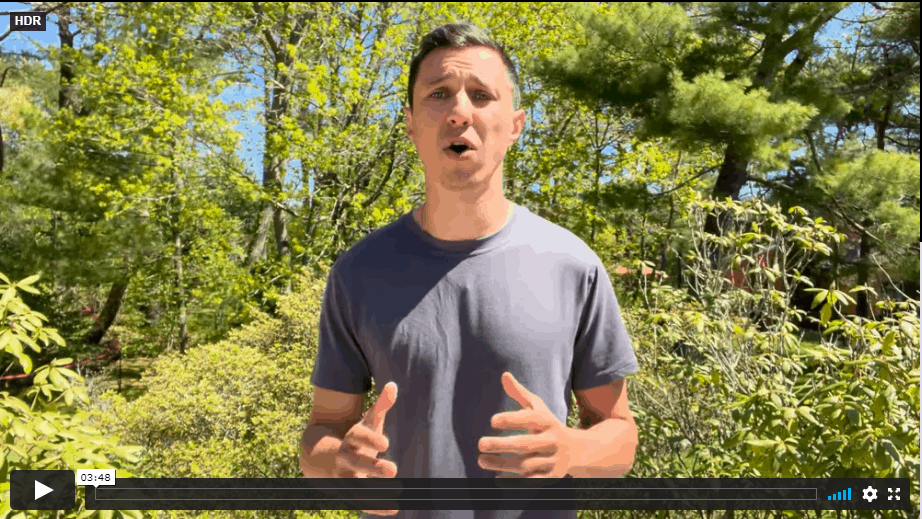 Our content is reader supported, which means when you buy from links you click on, we may earn a commission.
---
Who: Dan Greenberg
Website: theprehealthconsultants.com
Course Topic: Dental School Admissions
Interesting Stats: 80 students in the program and 7 coaches
Who are you and what course have you created?
I am a 3rd-year dental student at Stony Brook University School of Dental Medicine in New York. Before attending dental school, I went to Binghamton University and graduated with a B.S. in Accounting on the pre-dental track and a Master's in Business Administration. I have always been passionate about helping students achieve their goals and got involved in mentoring early in my professional career.
Throughout my undergrad at Binghamton University, I have tutored students for their classes in General Chemistry and Organic Chemistry, and I have tutored students for the DAT (Dental Admission Test). In addition, I have mentored students privately during my time in dental school on how to be a top applicant for dental school. Since then, I have created my course titled The Pre-Dental Consultants, where I have developed a team of coaches at various dental schools across the Northeast to help students get into dental school.
We provide services such as helping students develop strong study skills to ace the harder pre-dental required classes, gain dental and non-dental related experiences, gather all the required transcripts and letters of recommendations, study for the DAT, write the personal statement, practice for the dental school interview, and ultimately, choose their desired dental school. The students utilize both video-based learning and in-person Zoom sessions to master being a top pre-dental student.
Our full program has five supporting video-based courses, The Ultimate Pre-Dental Program, Student Study Skills Transformation Course, Organic Chemistry Crash Course, Perceptual Ability Test (PAT) Course, and a 12-week DAT Program. Each student will utilize these courses to prepare for dental school and will use the in-person Zoom sessions to gain one-on-one mentorship from our dental student coaches.
What market does your online course serve?
My online course serves students who aspire to be dentists. We have students that range from seniors in high school to students who have graduated college. The reason we have such a large range of students is that each student may have the desire to become a dentist, but may be at completely different points in their life. Some students may want to go into dental school directly after undergrad, while other students may have learned that they wanted to be a dentist a couple of years after undergrad.
What's the biggest benefit of taking your course?
The biggest benefit of taking my course is the guidance that is given by current dental students who have recently applied to dental school and successfully got admitted. Our coaches are from top dental schools in the country, such as Columbia, UPenn, SUNY Stony Brook, Rutgers, NYU, and SUNY Buffalo. In addition, the community of pre-dental students in the program helps each other with studying techniques and pre-dental opportunities. Most importantly, the students in my program feel supported by both the dental student coaches and the other pre-dental students as they embark on their journey to dental school, which is typically difficult and treacherous.
How did you get into the market?
I have always had an innate ability to understand the landscape of being a pre-dental student. My previous experiences of tutoring and working as a teaching assistant have molded me into an educator that can teach difficult topics to students. After having privately tutored students for the DAT and mentored students for dental school admissions, I decided to scale my program to allow many students outside of my geographic location to get the help that they may need to get into dental school. I have seen success with students that I have mentored in the past, and I developed this program to reach more students who I may not have been able to mentor due to my physical location.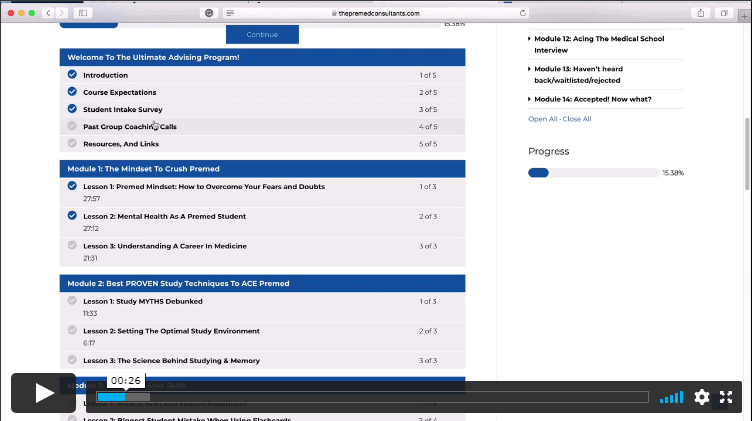 Why did you decide to create an online course in the first place?
I decided to create an online course so I would have the opportunity to reach many students across the country and around the world. As well as so that I could create a program that was self-paced so that students do not have to feel overwhelmed during the process. The online course allows students to have mentorship 24/7 through utilizing the video modules, as well as provides access to our community of both pre-dental students and dental student coaches.
Did you have any moments of doubt before you created/launched it?
I actually did not have any moments of doubt before creating my program. I've been doing it for so many years prior to officially launching my program. Almost all of the content that I have in my course is from my experiences working with many students in the past.
Before a student joins my program, I mention that we constantly update and enhance the program with new videos to cater to the needs of our students. Therefore, our students know that this program is still growing. They also know I want to give them the content that they want to see in the program. I think that any course should be constantly updated to give new information and guidance since the landscape may change over time.
What's your online course like?
Our online course is video-based and text-based. The video is both live-action and PowerPoint-based. The entire program has an in-person component to it. Students meet with coaches and other pre-dental students during office hours happening 4 days a week. In addition, we do have a DAT tutor that has sessions once a week. Our DAT program is both video-based and text-based. This gives students a schedule on what they should be studying each day for 12 weeks.
How long did it take you to create your course?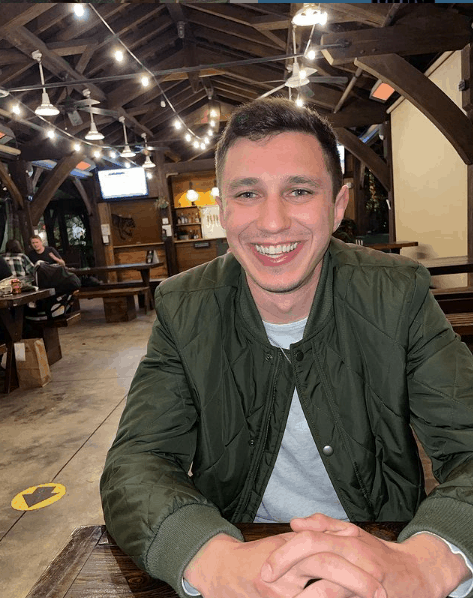 It took me about 4 months to create the program. We still work to improve it every day, so it is never fully complete! The process I used was to create a template of what I wanted the program to cover. Then I divided that information up into modules. Each module has videos covering that section. I create videos that will cover certain aspects of that module.
For example, I have a module on Interviewing. In this Interviewing module, I go over the types of interviews that students may encounter, what the student should wear to the interview, how the student should prepare for the interview, important questions to ask the interviewer, etc. If a student wants to see additional videos covering a more specific topic, I will make it for them and add them to the website.
Tell us a little about the process of launching your course and getting your first sale(s).
Our first sale in this program was with a student who reached out wanting 1:1 mentorship. I explained our program to her and the fact that she will be the first student, to which she was extremely excited. She is still in our program today since her timeline is much more drawn out. But she is extremely active within our program. At the time that she joined, our program was not fully complete. Though she knew that it was not complete, she insisted on joining at that moment. Within 2 weeks after that, our program was up and running!
Do you have a lead magnet?
I do have a lead magnet, which is a free masterclass/webinar that I give to students. This masterclass is 45 minutes long and will show students the work they need to put in to be a top pre-dental student. The webinar mostly talks about how students should approach their harder pre-requisite classes.
At the end of the webinar, I promote the program by explaining exactly what the student will receive if they were to join my program. Within the webinar, I explain the pricing associated with the program and compare it to the going rates for mentorship. This masterclass/webinar is working well for us because it narrows down our leads to students whose goals align with ours.
What's the traffic strategy that works best for you?
I primarily use Instagram to communicate with pre-dental students who are interested in joining my program. We use paid ads and content to share our program. I started with Instagram because it was the best platform to showcase myself as a dental student and teach students how to be successful pre-dental students.
What online course platform are you using?
We are using WordPress.
Do you like it?
I do like it, I wish that it was more aesthetic but it is very easy to use!
What made you decide to use your chosen platform over others?
I decided to use WordPress because it is easy to use and quick to learn. Since I had little experience with creating a website, I found that the learning curve for using WordPress was seamless for creating my course.
What other tools do you use to run your online course business?
We use Zoom, stripe/payfunnels, and Quickbooks
What books or training programs have you found useful on your journey to a successful business owner that others might find valuable too?
I really enjoyed reading Zero to One by Peter Thiel and Purple Cow: Transform Your Business by Being Remarkable by Seth Godin. I have not completed any training programs.
Do you have any big mistakes you've made along the way that you'd be willing to share?
A mistake that I made early on is not having students sign a contract upon joining the program. We guarantee we will work with a student until they get into dental school. But we do not guarantee admission into dental school.
We don't guarantee admission into dental school because some students may neglect the program and not utilize the resources to the fullest potential. If this is the case, they are not putting in the time and effort required to gain admission into dental school. I find that some students are more ambitious and will be more successful in our program. And other students will not follow the program closely, hoping to get into dental school with minimal effort.
Please share some idea of revenue.
We average about 10 sales per month and our program currently costs $4,000. We offer payment plan options for students.
Please tell us a little about what the money you've earned from your course has done for you.
I am constantly investing back into the program so that we can grow. As a dental student, I am in a large amount of debt, and it will help in that regard.
In addition to revenue are there any numbers you would like to share?
We have over 80 students in the program and 7 coaches. I have over 5,000 followers on Instagram and am continuing to grow. I recently made a YouTube channel and at the time of writing this, I have 8 subscribers and 100 views on my first video.
What has creating your course done for you personally?
I have always enjoyed helping students achieve their goals.
I am constantly learning throughout this process – each student is different and has their own set of circumstances. - Dan Greenberg
Click To Tweet
In addition, I am always learning how to be a better leader and teacher. I do want to own my own dental practice after graduating from dental school, and my skills starting this program will hopefully transfer over into starting a practice.
Do you have a story of a transformation from any of your clients?
One of my students wanted to go to dental school but did not know anything about the application cycle. She was struggling with her classes and did not know how to approach her studies. She went from a 2.7 GPA to a 3.8 GPA within 1 semester of joining this program.
This student has since gotten all of her letters of recommendation. She got a position in her pre-dental club and is gaining experience to differentiate herself from other students so that by the time she applies she will be ready.
Another student was extremely nervous about the application cycle, more specifically the interview. After struggling to connect to the interviewer in her first interview, I performed a mock interview with this student to increase her confidence and to teach her how to effectively communicate. This student ended up getting into the school she interviewed at. She transformed from having low confidence with her interviews to having the utmost amount of confidence. We have many student success stories on our website in the form of videos and testimonials.
What advice do you have for people just starting out?
My advice for people just starting out is to just get going!
The hardest thing to do is to start, but once you start, the ideas and content come to you. - Dan Greenberg
Click To Tweet
I would not wait until you have the entire course completed. Rather sell the course at a cheaper price until you gain clients who support you fully.
Learn more about Dan Greenberg of theprehealthconsultants.com: