How Cynthia Cuccuini Created Hey Rich Girl and Empowers Women to Become Real Estate Entrepreneurs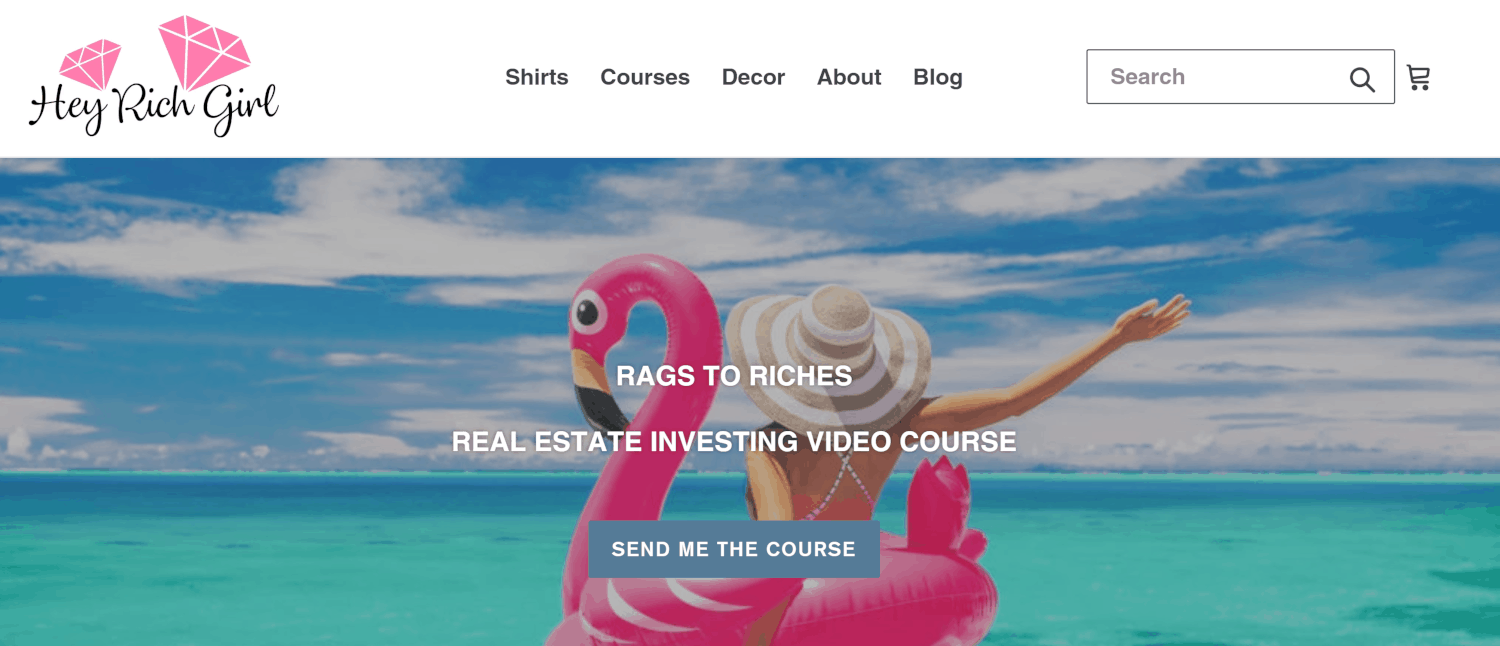 Our content is reader supported, which means when you buy from links you click on, we may earn a commission.
---
Who: Cynthia Cuccuini
Website: heyrichgirl.com
Course Topic: Property Investing
Business Phase: Starting up
Who are you and what courses have you created?
Hey there! I'm Cynthia Cuccuini, a self-taught real estate entrepreneur and the founder of Hey Rich Girl.  I grew up in an inner city neighborhood in Pittsburgh and did not have rich parents.  When I was 24 years old, I lost my corporate America job and I was devastated.  It ended up being a blessing because I was able to pursue my dream of real estate investing.
Hey Rich Girl is a community for boss babes to learn about investing, personal finance, and how to grow together.   We specialize in offering a unique learning platform that teaches girls how to invest in properties without using your own cash or credit.  We provide a fun learning experience at HeyRichGirl.com.
The newest course is called Rags to Riches: A Real Estate Investing Video Course.  It teaches you how to build a profitable real estate investing business by using creative financing techniques, even if you've never bought a house before.
We also have an ebook called Champagne Wishes and Real Estate Dreams that packs a ton of value into a small price.  It costs less than a premium cup of coffee.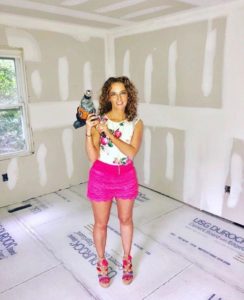 What market does your online course serve?
Most of our community consists of entrepreneurial women.  Many of our members already have another business or are in sales. Some of them already have a few rental properties, but want to continue to develop their business skills.
What's the biggest benefit of taking your course?
Our mission is to bring as much value to as many people's lives each day and to have a positive impact on their financial future.
You're not going to get the same stuff that every investment guru is teaching, such as save your money or invest in the stock market.  While this is great – we focus on providing easy, actionable steps to create real wealth for the long term.   The best part is that we teach how to do it even if you have no cash or credit.
The courses have stunning visuals and are targeted to women with lots of splashy pink graphics.  Also, they are much more affordable than most other real estate investing courses.
Business, in general can be intimidating for women. That's why we strive to make it a fun learning environment for both new and experienced investors. - Cynthia Cuccuini
Click To Tweet
How did you get into the market?
There's not a lot of business communities for girls, who are entrepreneurs and want to collaborate with like minded people.  That's why I created Hey Rich Girl so we can inspire and teach one another.
We are always looking to work with other business course creators to create new learning products for our website.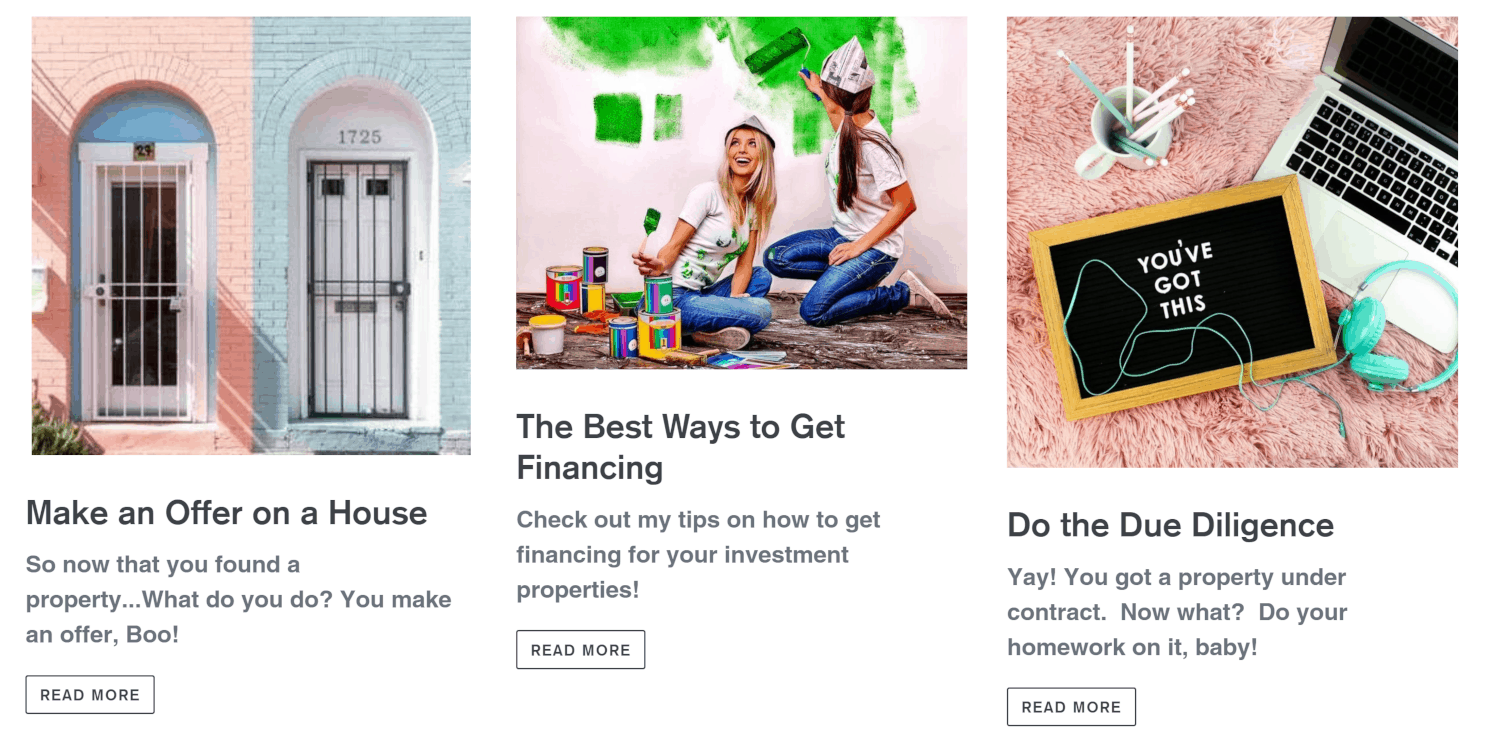 Why did you decide to create an online course in the first place?
I had been investing in real estate as a single girl for about 6 years before I met my husband.  When we got married, I picked up the business and moved to a different state.  My husband, Mark Cuccuini was already a top producing realtor and quickly became interested in flipping properties.  I replicated the exact investment system that I was using in the previous state and it also worked in the new market.
We started posting videos of our house flip adventures on social media.  Our before and after videos on Facebook and Instagram get thousands of views.
All of a sudden, I had all these girls messaging me on Instagram asking how I got started in real estate investing.  It got to a point where I was literally copying and pasting the same response over and over.  That's when I realized that there are a lot of girls that want to learn how to take control of their personal finances.
Did you have any moments of doubt before you created/launched it?
Yes, of course!  There's always the feeling of "Will people like this?" or "Did I explain this clearly enough?"  Then, there's the visual effects.  "Is the lighting right?" You just have to do your best.
We got the community involved in a lot of the planning of the video course.  This helps to gauge what people will like.  They even voted on what color outfit that I should wear in it!
If so what made you turn it around and do it anyway?
Knowing the value that it will give to other people's lives.  If I can do it (twice in two different states), then so can you.  Many people think that I offer digital courses, but what you are really gaining is financial freedom and time.  My product gives women the exact business building blueprint that I used and it can be easily replicated.  This is priceless!
What's your online course like?
We offer a highly curated learning experience that is complete with beautiful, graphic visuals.
Champagne Wishes and Real Estate Dreams! is a text course.  In addition to the ebook, there are scripts and checklists that we provide as bonus material.
Rags to Riches is a live-action video course that is streamed online.  There are also documents and worksheets to go with it.
How long did it take you to create your course?
Both the text course and the video course took about 6 months each to create.  I put a lot of time and research into writing the content, designing the graphics, and video production.  We filmed the course over several days to make sure that it looks awesome.
Tell us a little about the process of launching your course and getting your first sale(s).
The text course first launched on July 12, 2019.  The first two days it was crickets.  So no sales July 12th or 13th.  Then I will never forget on July 14th around 6pm, the first sale came through and I was ecstatic!  It's seriously the best feeling ever.  Even better than getting thousands of likes on social media.
Do you have a lead magnet?
I don't really have a free lead magnet.  But, we get a lot of people that sign up for the newsletter from the link directly on the website.
The e-book, Champagne Wishes and Real Estate Dreams is the price of a cup of coffee.  We made it super affordable to get it into the hands of everyone who needs it.  However, the value that the ebook brings to one's life is a much bigger return than any one cup of coffee!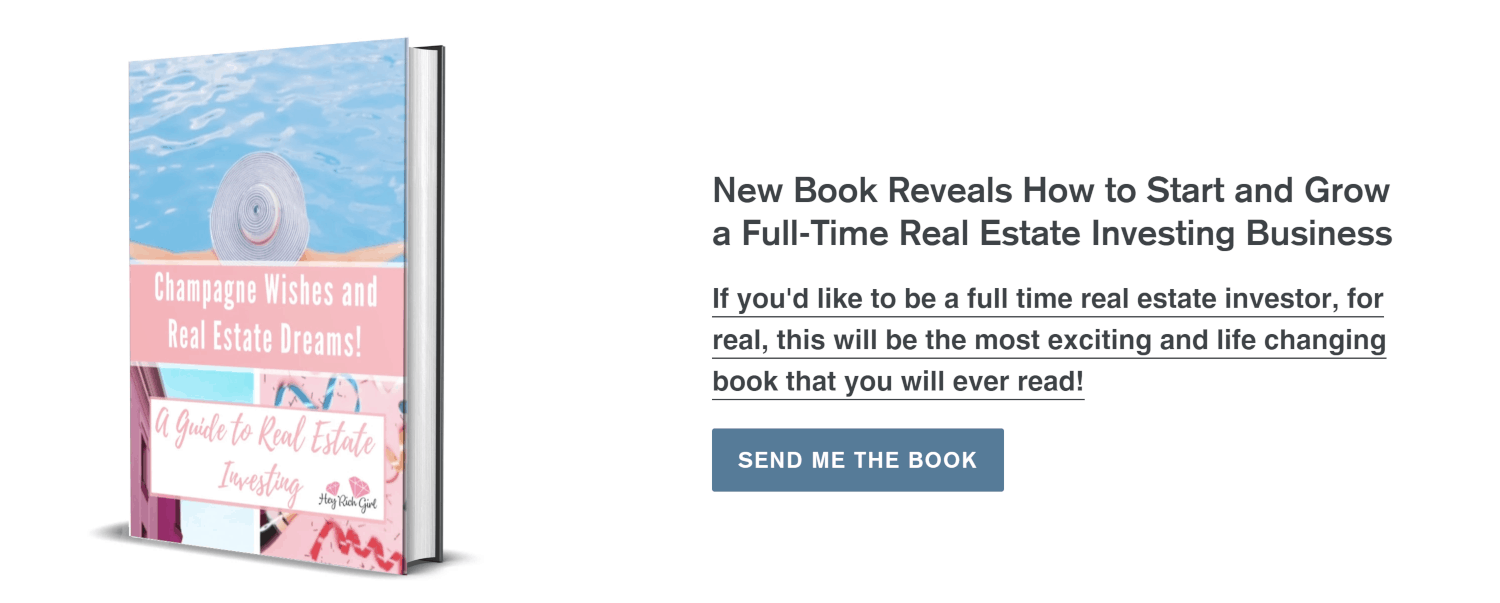 What's the traffic strategy that works best for you?
The nice thing about hosting the content on our own website is that it gets a lot of organic traffic from our SEO efforts.  Email advertising gets a lot of sales.
We're also doing a lot of non-traditional online marketing.  We've worked with influencers on Instagram to spread the word of our product launches.  My husband and I hosted a podcast with a similar audience.  Guest blogging on other websites has been really helpful too.
What online course platform are you using?
We host the e-learning platform on our own website at HeyRichGirl.com. I love it!  I am honestly not sure why more people don't host their courses on their own website.  The SEO and organic traffic alone is worth it.  We get a lot of sales directly from Google search (even though we've never once done a paid Google Ad).
We used Upwork to hire quality freelancers to develop a custom website.  This is where we've found some great graphic design artists and web developers.  You just submit a job and the designers will bid on it.  You can check out their past projects and reviews.  I sometimes have a Skype call with the web developer to go over what needs to be done. The best part about it is that once you establish a relationship with the developer, then you will want to continue to work with them on future projects.
Are there any features you wish it had?
No.  We used professional web designers to build the platform to create it with the features that we needed.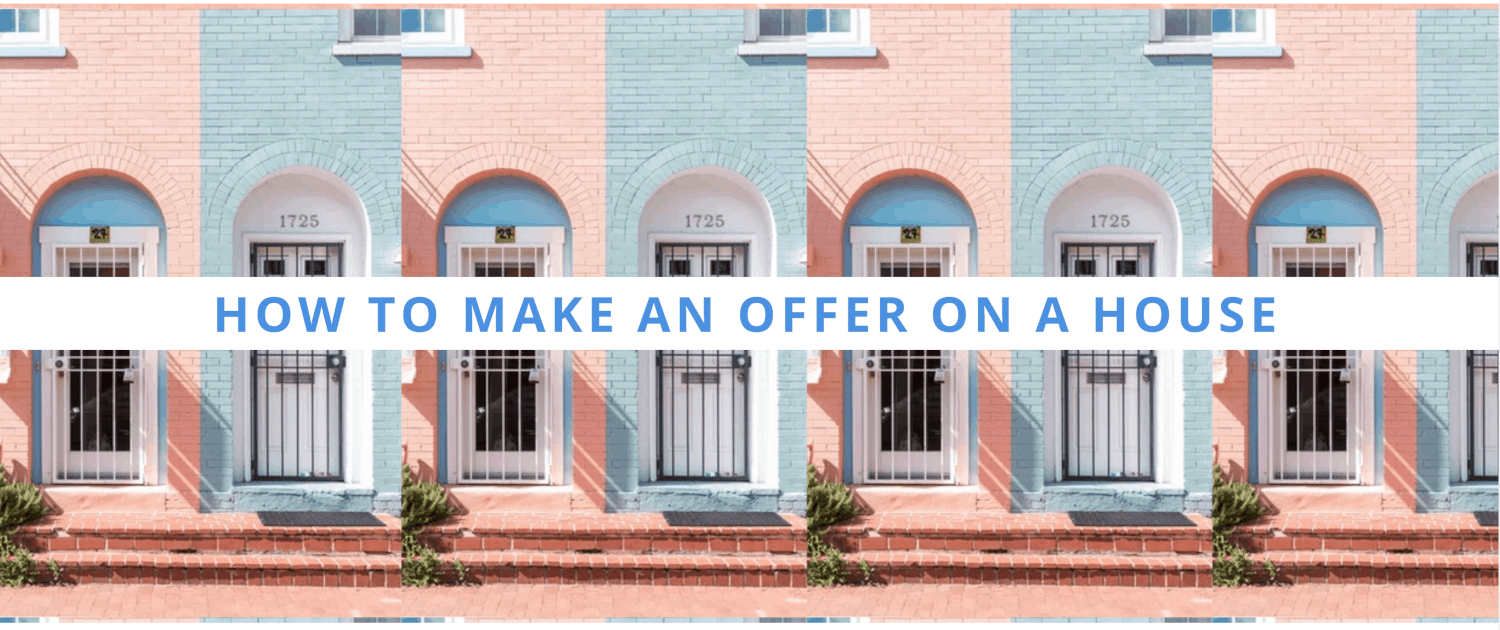 What made you decide to use your chosen platform over others?
At first, we looked into Udemy.  But, we did not like how they control the prices of the courses.  Teachable has a nice interface, but it did not have all of the features that we were looking for.
In the end, we chose to host the learning platform on our own website at HeyRichGirl.com. The biggest reason was because we wanted to create a fun community for women to be able to openly have discussions about business topics and learn from each other.
Everyone who buys an e-learning product automatically becomes a member of The Rich Girls Club.  This is where the fun happens!  We do monthly contests, giveaways, quizzes, surveys, and offer VIP discounts for all members.
What other tools do you use to run your online course business?
I love creating jobs for people so we outsource a lot of the work to independent contractors and freelancers.  Our video production is filmed by a top notch videographer who films pro boxing matches on TV.  We've also used web designers and copywriters to do work.
We use Pinterest a lot.  Tailwind Tribes is great for planning out your pins on Pinterest.  You can also schedule a time in the future for them to be released.
Please share some idea of revenue.
Right now, the courses make about $2000 per month.  It's supplemental income.  But, it's really not much in comparison to what one can make by investing in real estate.  Some of our students have already made between $80,000 to $100,000 on one house flip.  Could you imagine doing 10 of those a year?

Please tell us a little about what the money you've earned from your course has done for you.
Hey Rich Girl just launched three months ago.  The business is in a growth stage so we're currently re-investing everything back into the business.  This is so we can continue to develop more top-notch educational products and grow the community.
In addition to revenue are there any numbers you would like to share?
The first month that Champagne Wishes and Real Estate Dreams launched, it sold over 250 copies.  This was quite exciting considering that the average self-published ebook on Amazon sells between eight to ten copies a month.  We did not even have a big email list to start.  It was about 500+ email subscribers.
What has creating your course done for you personally?
It is such a great sense of accomplishment to know the positive impact that our learning products have on other people's lives.  But, what I'm really passionate about is empowering women to be entrepreneurs and gain financial freedom.  The biggest reward is helping others to create wealth so that they can live their best life.
Do you have a story of a transformation from any of your clients?
I love getting emails from members, saying how excited that they are because they just bought their first rental property.  Or they just got their first deal under contract.
It's such a great sense of accomplishment to know that these women were not just inspired by the course, but they were actually motivated enough to go out and put the steps into action. - Cynthia Cuccuini
Click To Tweet
Recently, I got an email review from a student that said, "I am beyond happy that your program changed my life in such a positive way".  Another one sent a message on Facebook that stated, "I want to be on your team, boss lady!"
What advice do you have for people just starting out?
It's a huge learning curve!  Make sure that you research the platform that you decide to host your course on.  They all charge different fees and have various features and benefits.
Read every single article on Pinterest about how to create a course before even starting it.  There's so much information out there, but it's a lot to take in.  Stay focused and just get it done.
Learn more about Cynthia Cuccuini: