How Craig M. Chavis Jr. Helps Working Professionals Transition into Full-Time Entrepreneurs Through His Online Training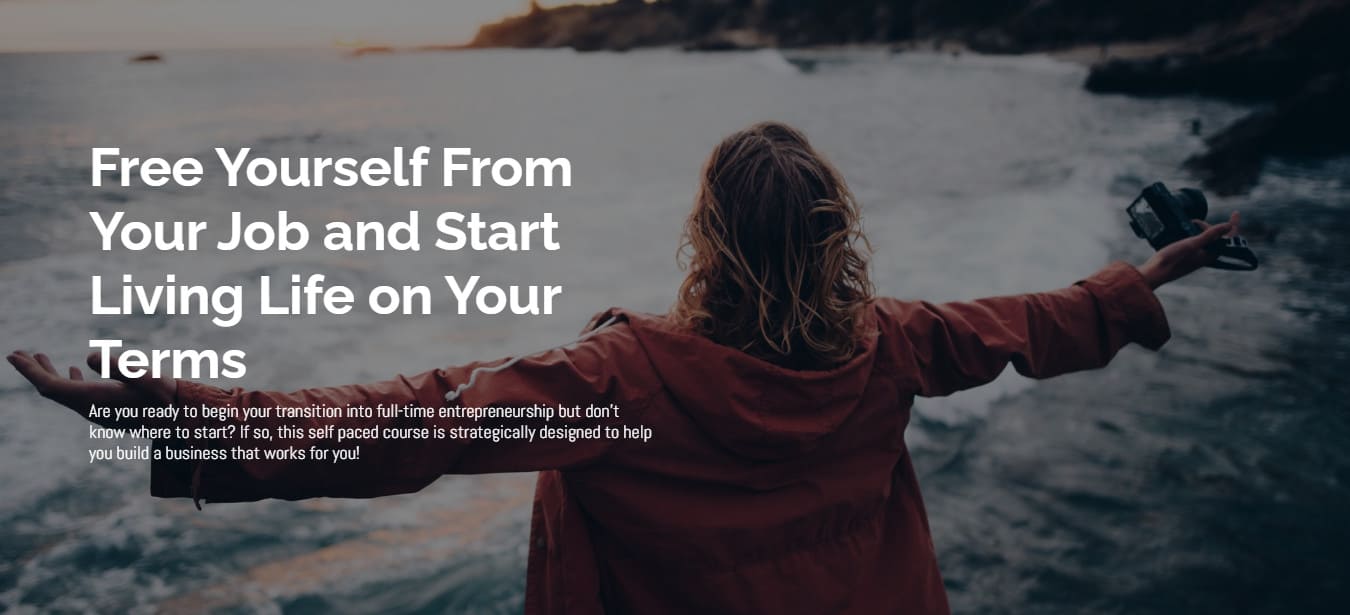 Our content is reader supported, which means when you buy from links you click on, we may earn a commission.
---
Who: Craig M. Chavis Jr.
Website: cre8ivecraig.com
Course Topic: Business building
Interesting Stats: Grown email list by 300%
Who are you and what course have you created?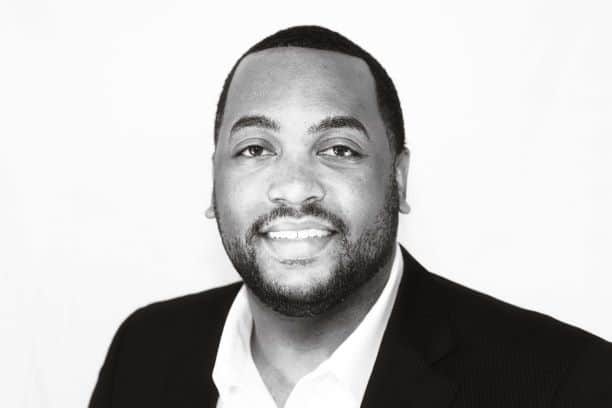 I am an author and business coach on a mission to change the efface of entrepreneurship. The course I created is called "Simply Scalable – 12 Steps for Building a Business That Works for You".
What market does your online course serve?
I serve two main markets: 1 – working professionals transitioning into full-time entrepreneurship and 2 – freelancers/creatives who define themselves as solopreneurs.
What's the biggest benefit of taking your course?
My students receive a complete and holistic perspective on the process of becoming an entrepreneur and how to install systems and processes to build a business that produces value efficiently and effectively.
How did you get into the market?
I have been a serial entrepreneur my entire life and it always frustrated me when other entrepreneurs/business coaches lie and glamorize the entrepreneurial journey. Most course creators like to sell people on making money, but I realized that money is only a by-product of the value you create. By taking this approach, I help my students to position themselves for success over the long-term personally and professionally.

Why did you decide to create an online course in the first place?
Creating a course made sense for many reasons:
my influence and impact could be amplified.
online courses are a more scalable business model.
the potential for reoccurring residual income.
COVID-19 has virtually eliminated the possibilities for in-person coaching.
it just made the most sense to productize my already existing services.
Did you have any moments of doubt before you created/launched it?
Putting the course together was the easy part because I already have a deep knowledge of my craft. The only doubts appeared when I began to market it. Everybody seems to be creating courses and there are a lot of charlatans, lairs, and deceivers who are falsely advertising the benefits of their courses. With all of this noise, I was wondering how I would penetrate the market and stand out to my target customers.
What's your online course like?
My online course is an interactive video course broken down into 3 modules that each contain 4 lessons apiece. Although it is self-paced, I made sure to provide downloadable files, including homework, and am also creating a private online FB community where people can mastermind together and or reach out to me for more insights. Basically, my course is 12 simulated coaching sessions you can access 24 hours a day, 7 days a week, 365 days a year.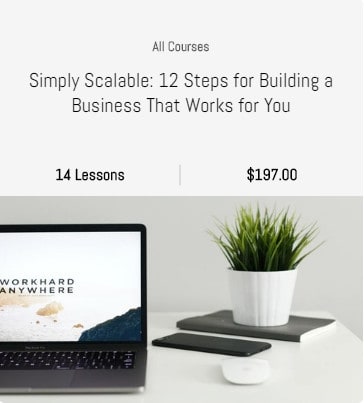 How long did it take you to create your course?
It only took me three weeks to create the course. As mentioned before, I believe I am a master of my craft and it was easy for me to come up with all my material. I am a naturally creative entrepreneur, and I really enjoyed designing the lessons and recording the videos in my studio. There were some editing glitches, but aside from that, the course creation process was a breeze.
Tell us a little about the process of launching your course and getting your first sale(s).
Before I even launched the course, I thought ahead into the future and linked the course to my book that had been recently launched. With a QR code embedded in the back matter of my book, readers can scan the page and link directly to my online course. Furthermore, I also partnered with several small business organizations to promote my course in-advance as well. My first clients were participants in some of these business organizations and groups.
Do you have a lead magnet?
I don't really have a lead magnet other than a free preview of the course on the sales page. I am working more on developing this as we speak.
What's the traffic strategy that works best for you?
The best traffic strategies have been either doing live webinars and or coaching events. From here, I can build credibility with an audience, obtain their emails, and provide direct links to my course when they are the most excited about what I have to offer. So far, so good with this strategy.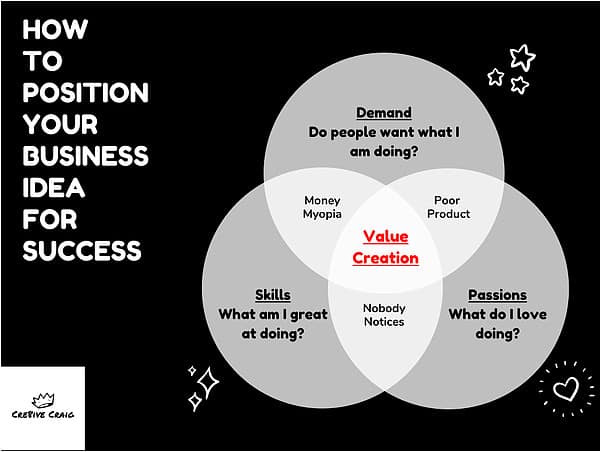 What online course platform are you using?
I am currently using Thinkific to host my course.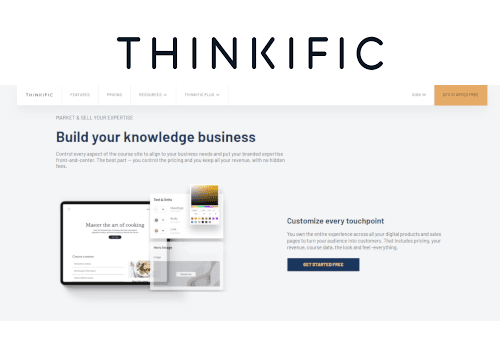 Take a Look at Thinkific!
Thinkific is the most popular online course platform used by successful course creators interviewed on coursemethod.com. It's a complete solution for creating sales pages, uploading all course content, taking payments, and more.
Price Range: Free to $499/month 
Most Popular Plan: Pro Plan at $99/month
Annual Discount: Yes, take 20% off!
Free Trial: Try out Thinkific's core features for free.
*Our content is reader supported, which means when you buy from links you click on, we may earn a commission.
Do you like it?
So far, so good with Thinkific. No major problems yet and I think this platform is easy to use and has fair pricing.
Are there any features you wish it had?
I wish Thinkific would provide a free preview of your course without forcing users to create an account with a login and password as Teachable does. This extra point of friction is unnecessary and may cause some potential students to never sign up because of the hassle.
What made you decide to use your chosen platform over others?
Thinkific has instant payouts with minimal processing fees. This ability to make more money from your course was the main reason why I chose this platform.

What other tools do you use to run your online course business?
Aside from Thinkific, I used Camtasia to record and edit the videos for my course. Also, I used PowerPoint to create all of the slides used in the presentations as well.
What books or training programs have you found useful on your journey to a successful business owner that others might find valuable too?
Real-life experience as a serial entrepreneur has provided me with all the education and training, I've needed to become a successful business owner. No book or program can trump the benefits and lessons learned of real-life experience.
Do you have any big mistakes you've made along the way that you'd be willing to share?
The biggest mistake has been imposter syndrome where sometimes I've found myself trying to emulate and copy other successful course creators. This is a huge mistake because the only person you can be is yourself.
Copying others always leads to failure and you will always succeed when you stick to your true being. - Craig M. Chavis Jr.
Click To Tweet
Please share some idea of revenue.
Currently, I am averaging 5-course sales a month, which is a little under $1,000 of monthly revenue.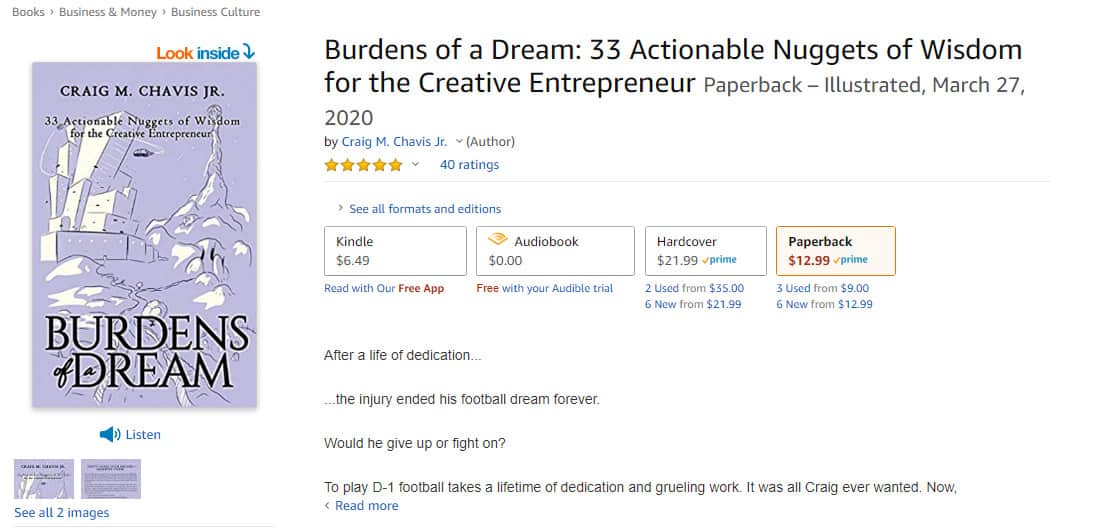 Please tell us a little about what the money you've earned from your course has done for you.
This money has helped me to pay down some of my graduate student loans while also growing my business. In the beginning, it is best to use profits to pay down debts and or invest in solving an internal business problem that you have. Soon, I hope to grow this income to invest in future projects such as real estate and a new YouTube channel.
In addition to revenue are there any numbers you would like to share?
I have grown my email list by 300% since the inception of my course. Whether or not people purchase the course, they still signed up for my mailing list and never left it.
What has creating your course done for you personally?
Creating my course just further enhanced my knowledge and comprehension of entrepreneurship. They say if you can successfully teach something and your students achieve results, then you are becoming a master of your craft.
Knowing that my students have achieved amazing results from my course is what makes me happy and fulfilled. - Craig M. Chavis Jr.
Click To Tweet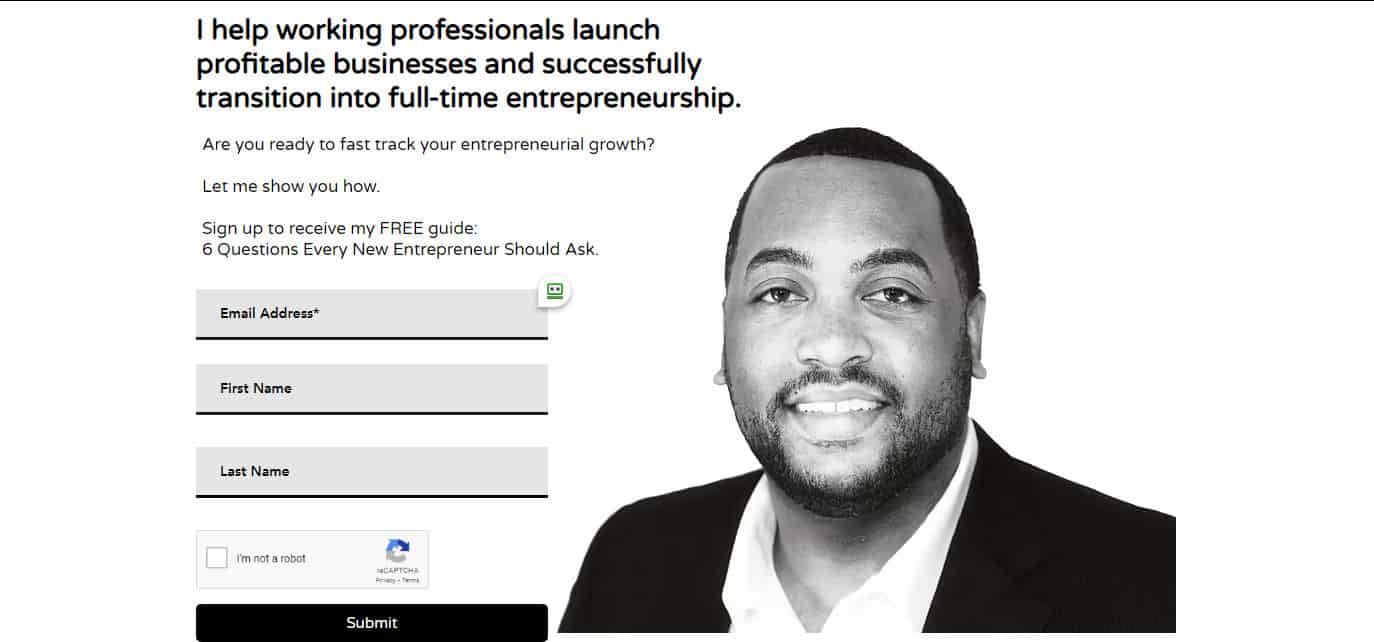 Do you have a story of a transformation from any of your clients?
I helped one of my students launch a successful crowdfunding campaign, find a new manufacturer, and successfully rebrand their eyewear company. Now they have received a ton of media attention have increased sales by over 1,000% because my course taught them how to automate and systemize their business operations, marketing, and production.
Because this client came from a diverse background as I did, it made me feel great because I knew I was helping someone out from my community who will also pay-it-forward to help others within our community. This right here is priceless.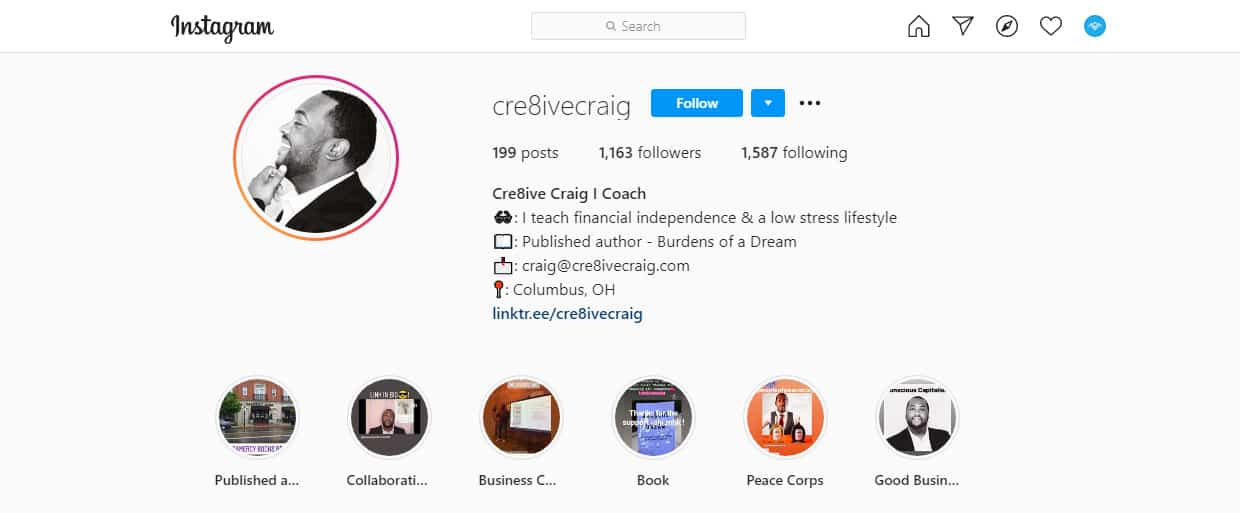 What advice do you have for people just starting out?
Find what works for you, know your worth, and create something that will add value to your students. Also, never forget that money is a by-product of the value that you create for others and never sell people a false dream or outcome. There are too many con artist course creators that hide behind their disclaimers while promoting benefits that most people cannot achieve – don't do this.
Learn more about Craig M. Chavis Jr. of cre8ivecraig.com: