How Cornelius Fichtner Started His Podcast in 2005 and Grew it into a Training Company with 25+ Employees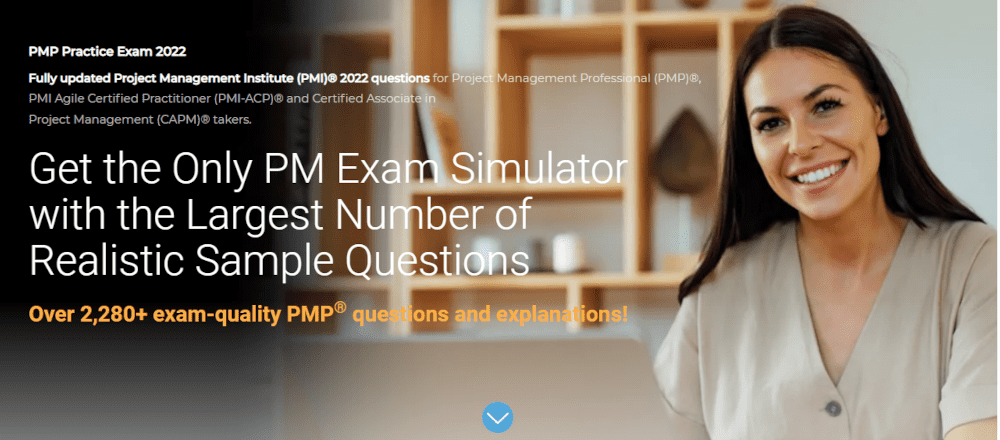 Our content is reader supported, which means when you buy from links you click on, we may earn a commission.
---
Who: Cornelius Fichtner
Website: pm-exam-simulator.com
Course Topic: Project Management
Interesting Stats: Helped nearly 60,000 students
Who are you and what course have you created?
I started out as a software developer, then went on to become a project manager. In 2005, I started "The Project Management Podcast". It was one of the first podcasts for project managers and many people find it holds up after 15 years! I've published over 500 episodes and have reached a worldwide audience of PMs, devs, and others.
In 2008 I decided to make something more of my love for podcasting and teaching. That's when I developed "The PM PrepCast." This training course helps project managers get their PMP exam certification. It started out as an audio-only course, but in 2015 we decided to make it a video course. At the moment, we're working on a new version that's going to air very soon.
We also realized that our customers don't only want to train but to try sample exams before actually going on to the real PMP exam. That's when we developed "The PM Exam Simulator". We sell the exam as a course unto itself, with a subscription-based model that combines learning and the actual exam. We've recently added exam training courses for PMI-ACP and the CAPM, an entry-level project management certification, as well as exam simulators for both.
This is how my project management passion turned from a hobby into a company employing 25+ people.
What market does your online course serve?
My online course serves project managers, aspiring project managers, and agile practitioners looking to pass their certification exams on the first try. We have helped nearly 60,000 students with our exam prep courses.
What's the biggest benefit of taking your course?
My course is a fast and easy way to get to where you want to be in project management. It is filled with real-life examples and explanations that help you understand PM concepts better and apply them in real life. The course is mobile-friendly, meaning you can take your studies anywhere, tracking your progress throughout your studies. You receive 50 hours worth of video lessons giving you the tools, skills, and knowledge to pass your exams.
You can enjoy some bonuses, like an "advanced exam strategies" email course with insights and guidance from different PMP exam experts. There's also a PMP exam study checklist, which gives you helpful study tips, online exam discussion forums, and a PMP exam tips email subscription, which provides exam tips, guidelines, and resources.
These extra resources give students another layer of understanding in our space and are helpful for career-building and skill development.
How did you get into the market?
I started with podcasting about project management and – false modesty aside – became quite successful at it. Over time, I saw my listeners enjoyed learning and wanted courses to further their careers. The first course I created was "The PM PrepCast" to help aspiring PMs gain knowledge and certification to further succeed in their careers. I then realized that it would be useful to develop a separate course that's built around an actual exam simulator.
This is how I created the "The PM Exam Simulator" subscription service to help customers not only train, but apply their knowledge and try out numerous test sample questions and quizzes, before actually going on to take the final, real exam.
Why did you decide to create an online course in the first place?
It all happened quite spontaneously. I started with my PM podcast, which allowed me to channel my love for project management. At some point, I realized that I enjoy teaching and guiding my listeners – and that there was a market for project managers looking to achieve their certifications. Basically, this is how I created all of my courses.

Did you have any moments of doubt before you created/launched it?
Since I'd been running the podcast for years, I felt confident that people would want to use my training course. The only uncertainty that I had was over the initial podcast.
What's your online course like?
My course consists of video lessons that can be downloaded to a number of podcast apps, self-assessment questions, and e-mail learning course, worksheets, a study checklist, and more. Customers can upgrade to our Elite package and also get our exam simulator with over 2,280 questions.
How long did it take you to create your course?
We are currently updating one of our courses and it has been a months-long process. We started out with internal discussions in our product development team and then hired some external developers to help us create the material. Right now I am recording the new video lessons and then everything has to go to our video editor.
Do you have a lead magnet?
We have several lead magnets including seven days free access to a trial exam simulator where they get to try out all of the great features before they buy. They can see what a great value it is and how helpful it will be to their exam prep.
What's the traffic strategy that works best for you?
We are using several strategies. Among them are…
SEO. Our website is earning a lot of natural links and generating a fair amount of traffic. We have kept up-to-date with On-Page SEO and post content regularly, which drives visitors consistently.
PPC. We see a good ROI on our PPC campaigns.
Social. We get a lot of visitors from our 26,000+ strong Facebook page and my podcast. Plus I do regular live streams on Facebook and YouTube offering advice on project management and certification topics.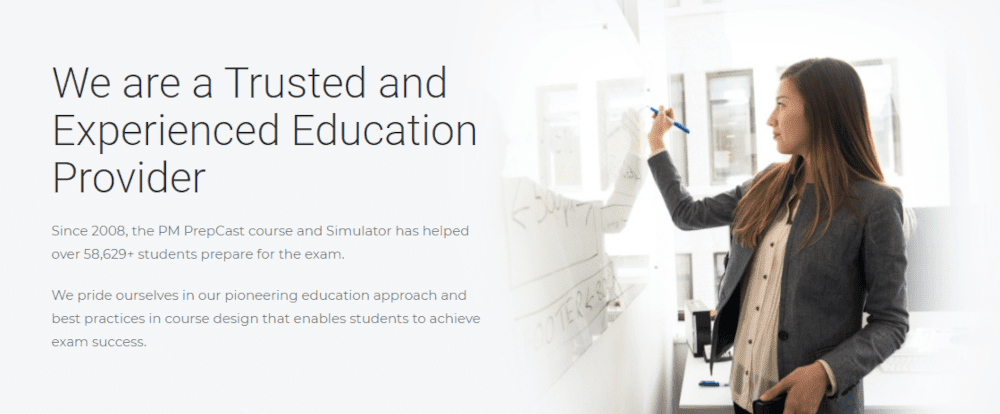 What online course platform are you using?
We use a platform called "Nanacast", which offers a lot of features for delivering personalized podcast feeds to premium customers. We primarily chose this online course platform because many of our customers appreciate the fact that they can access all the course lessons on their mobile phone. The good news is that in this way, the students can use their preferred podcasting app.
We also use a learning management system (LMS) on our own website. It is called Joomla LMS and offers basic functionality. A more modern and engaging user interface would be my number one wish for this particular platform.
What other tools do you use to run your online course business?
As a company we use Slack for internal communication, Monday.com is our project management tool, we use Aweber for email marketing, and our latest acquisition is the CRM Hubspot.
What books or training programs have you found useful on your journey to a successful business owner that others might find valuable too?
I do not have a favorite business book. Instead, I have a favorite business podcast, and that is NPR's Marketplace.

Please tell us a little about what the money you've earned from your course has done for you.
Building the PrepCast has allowed me to pay for my home and car as well as build a small podcast into a business that employs over 25 people around the world. - Cornelius Fichtner
Click To Tweet
In addition to revenue are there any numbers you would like to share?
Our social media followers continue to grow each month and we are probably seeing the biggest increase in subscribers on YouTube right now, with 132% growth in the last year. I would credit that growth to the live streams that I do on a regular basis.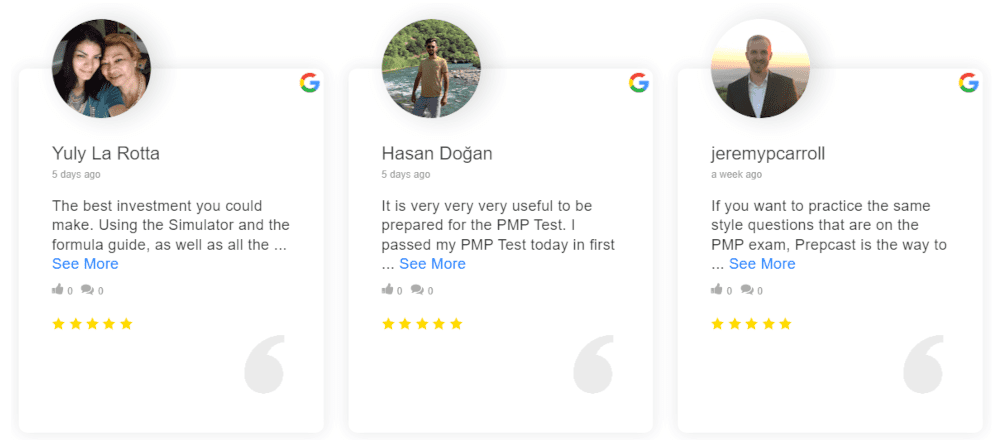 What has creating your course done for you personally?
I really enjoy teaching and guiding people. Starting with my Podcast, this has always been about channeling my passion into something that can help people. The course helped me gain even more confidence that what I'm doing is valuable and useful. This is something that pays off in many ways. I do feel fulfilled beyond just the money every time I receive a "thank you" note and see a project manager succeed.
What advice do you have for people just starting out?
My main advice to people just starting out is to be passionate and believe in what you're doing.
When creating an online course, you need to really gain the trust of your customers and understand their pain points. - Cornelius Fichtner
Click To Tweet
This helps to succeed because once one of your products receives great reviews, you can retain your clients and be sure that they'll want to purchase more of your products. Use your expertise to be useful to other people and you'll get a lot of satisfaction out of it!
Learn more about Cornelius Fichtner of pm-exam-simulator.com: