Bundle Pricing for Your Online Courses

Our content is reader supported, which means when you buy from links you click on, we may earn a commission.
---
Imagine you are out at the supermarket, to buy a few essential groceries. You are only out to get what you absolutely need because you're on a budget. But then you notice the ketchup bottle you need is available at 20% off, but only if you buy it with the bottle of mayonnaise, which is also 20% off.
You don't need the bottle of mayonnaise right away, but you probably will in a week or so. Will you go for the individual ketchup bottle or save 40% and buy the bundle? Many people will choose that bundle!
Research by RetailMeNot published on Inc.com shows how deals and discounts attract new customers and encourage brand loyalty. In fact, nearly 80% of survey respondents claim they feel encouraged to purchase from a new brand if they get a discount or a bundle deal.
Bundle pricing helps set you apart from your competitors. There will be several online edupreneurs offering the same courses as you, so why would a potential client come to you instead? You will have to attract them with enticing offers, and bundle pricing is one way to do that.
What is Bundle Pricing?
Bundle pricing is a pricing technique where edupreneurs offer a comprehensive list of courses for a special discounted price. You could, for example, create an 'All you Need to Become an Expert Digital Marketer Bundle' where you offer individual courses such as search engine optimization, digital advertising, content marketing, and content creation, etc., in one bundle.
The overall price of the bundle will be lower than what the consumer would pay if they purchased each course separately. It features an all-inclusive pricing package of more than one product. This benefits the customer as much as it benefits the online course creator by encouraging the consumer to purchase more than one product.
Examples of Bundle Pricing
An example of bundling is selling detergent with dryer sheets or selling pens with a notebook. You put two or more complementary products together and offer them at a discounted price. A better, perhaps more relatable example is the mobile phone industry. Often, when you buy a phone, you get not only a phone but also headphones, a charger, a memory card, and more. The bundle makes for an attractive offer eliminating the need for the user to purchase the complementary products separately.
Recently, we've seen Apple start the trend of selling each product separately. Needless to say, the announcement was met by outrage as many customers dubbed the company 'greedy', despite the company's claims the move was taken to reduce packaging and consequently the carbon footprint.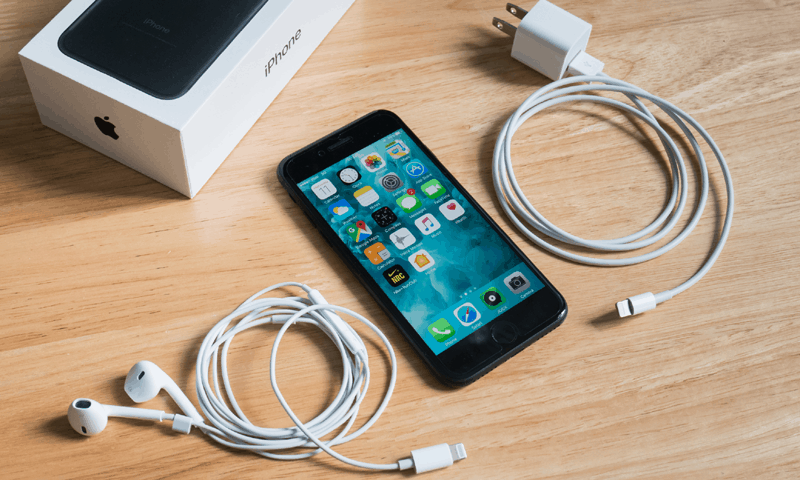 Thus, iPhone's sales dropped by 20% ahead of iPhone 12's launch. The drop could be due to the economic impact of COVID19, or it could be because of eliminating air pods and chargers. Customers were paying an extra $90 besides the cost of the phone $799, which was already $200 more than the previous model.
The main reason behind the outrage shows that customers value bundles. It equips them with all the products they need to make the most of their purchase, without having to buy each item individually. It not only saves them money but also time and effort, and customers really cherish and appreciate the comfort and ease. You can either decide to offer your learners value by providing them beneficial bundles or adopt a different strategy.
Bundling Strategies
There are several different ways you can bundle and market your products to your learners. And you don't necessarily have to follow one particular strategy. You can use any that you think might benefit your learners and your business. You can also use a combination of the strategies to offer your learners something unique that may be even more beneficial for them.
Pure Bundling – You can sell products only in bundles. If your customers want the product, they have to buy the bundle, or they can't get the products at all.
Mixed Leader – The customer has the option to buy the bundle or buy items separately.
Lead Bundling – Here, if your star product is losing its charm, you can bundle it with your up-and-coming product.
Joint Bundling – You can put two products in a bundle and sell them together at a discounted price.
Complementary Product Pairing
We've already talked about bundling complementary products together in one of the hypothetical scenarios mentioned above. Selling dryer sheets with every detergent purchase is the perfect example of complementary pairing.
As far as online courses go, you can pair content marketing with a digital marketing course or a social media marketing course. You can even pair all three together to help the learner build a skill set as well as general knowledge of how to create and market content digitally.
You can even offer shorter, crash courses with some other lessons with each course that your learner buys. That way, you can entice them to purchase the full version of the course by giving them a sneak peek into what they will get if they decide to take up a second course with you.
Sell Bundle Items Separately as Well
Customers want options and flexibility. They want to feel like they are making a decision out of their own free will. Thus, offering each product you include in your bundle separately as well makes good sense. By doing so, you give the customer the option to buy it all together at a lower price or only get what they need.

Some customers like looking at the cost of each separate product and comparing it with the overall bundle price to determine the value if they buy the bundle instead of each separate product. You'll have some customers who do not have the funds to purchase a bundle.
They may be on a budget, have time constrictions, or may only really be looking for one specific course. You will end up losing them if you decide not to sell each course separately. The reason why most people turn to bundles is that they believe they are getting a better deal by buying the package. They can't see this deal if you don't offer the courses separately.
However, the deal will not attract all potential customers. So make sure you also cater to those who are looking for individual products, or they may feel like they are being forced to buy more. Ultimately, they may not buy anything at all.
Keep the Bundles Simple
You don't need to offer an extensive range of products to your customers. If you want to start with bundles, you can simply pair two products together and still offer the customers excellent value for their money. The important thing here is that the bundle products should be complementary, or they should be of some interest to your clients.
If you offer a package to help teach people writing skills then you don't want to bundle it with a free stuffed toy. It will not provide the value you need to get your prospective clients to buy (plus it won't even make sense). A free pen with a writing pad or 20% off on the second course purchased in the same order will help a lot more.
The simpler, the better, as prospects can get a little off-put by elaborate bundles where they have too many products that they may not need. Make sure you keep value addition in mind when devising the bundles, or you won't be able to reap the benefits of bundle pricing for online courses.
Determine the Correct Price
Online course creators need to excel on multiple avenues to succeed. They have to create courses, websites, marketing content, and now pricing packages to attract learners. A product or lesson priced too high will not attract new customers, but neither will one be priced too low. The first will not be affordable for many, and the extremely low prices can cause learners to become skeptical of the authenticity or credibility of your service. So, you have to find a balance between the pricing.
Here, you can look at competitors' pricing to see what they are charging. You can also look at some of the top online course creators to get an idea of the price range in the market. Then try to make sure you price your products competitively so that your customers get the idea of the quality of services you offer without feeling like they are being overcharged.
Benefits of Bundle Pricing for Online Courses
There are several advantages of bundle sales for your business and your customers.
Cost-Effective Solution for Your Customers
Learners are always looking for cost-efficient solutions for all their problems. If a potential client is looking for your product or service, they are also likely looking to get the best possible value out of the purchase.
They will most probably look around for discount codes or promotional offers, and if you offer these to them, they might very well stay. In fact, as per a report by Statista, nearly 93% of customers look for discounts before making a purchase.
Instils Brand Loyalty
How many brands have you revisited purely because you felt like you got a good deal on your previous purchase? Plenty right? Similarly, if your clients feel like they were on the receiving end of a good purchase, they will likely return to your website if and when they look for another online course.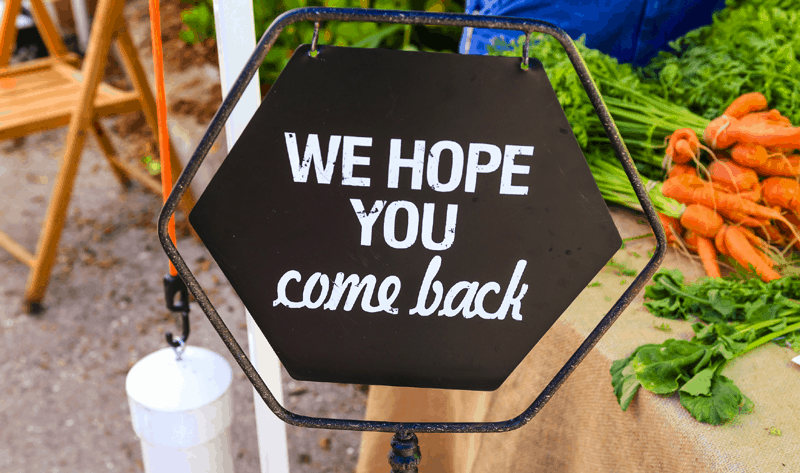 This re-iterates on the point that you need to provide value to your customers, but that is what will earn you a loyal customer base. It has to be a give-and-take relationship, where the customer feels like they are getting more from your e-learning site than they are from your competitors. Bundle sales are an ideal way to provide them that value.
Offers Customers Flexibility
Offering bundles and items separately is one way to make your customers feel like you're looking out for them. When the customer has more options and the ability to buy more or buy less, they feel as if they're in charge of their purchase decision.
It will improve their shopping experience, which will have them coming back for more. In fact, they may even refer a friend or two to your brand, especially if you offer them incentives for it, such as additional discounts, or even a chance to win free courses.
Might Convince Your Buyers to Spend More
If you do manage to design an excellent bundle, one that is attractive, appropriately priced, and beneficial for the customer, they will definitely purchase it. In fact, they may even recommend it to a few of their friends. With bundle sales, you have the chance to sell more as most customers are out there looking for a good deal.
You can also market and sell training courses that customers may otherwise skip but are in fact essential for developing a better understanding of the course they want to take. You can bundle it up and sell it to make sure the customer gets the best deal and gains the maximum possible benefit from your online course.
Disadvantages of Bundle Pricing
Where there are pros, there are also a few cons.
Some Products Sell Better when Sold Separately.
Courses that you may be bundling may perform better alone. You may actually end up lowering their sales by bundling them together. Make sure you conduct trial tests and monitor the performance of each bundle.
Just because you created a bundle and it is now online doesn't mean you cannot remove it or make changes to it. If you see a bundle isn't performing well, and the courses and training are selling better individually, you may want to create a new bundle with products that aren't doing so well alone.
It May Not Be What the Customers Want
Bundles can be quite extensive so if you're pairing something like four to five lessons together, know that you are taking a huge risk. Prospective customers may feel like a major chunk of your bundle isn't what they want and may not purchase it at all.
You should be wary of disappointing your customers, especially new ones. That's because if they get disappointed in their very first interaction with your brand, they may not come back. Customers are also quite smart, so you will have to pair products smartly. If they feel like one or more of the items in the bundle isn't as valuable to them as you may be making it sound like, they will likely leave.
Learning How to Bundle Is Difficult
There's a learning curve with almost everything you do. However, with bundling, the learning curve may be a little steeper than you might expect. It's possible that basing bundles off of your competitors may even backfire. They've been around for a while, have a loyal customer base, and may have gained market insights that help them curate the perfect bundle for their customers.
Your customers may not want the same thing, or they may be looking for something unique altogether. You will have to conduct market research, identify your target audience, familiarise yourself with their needs and requirements before you start creating a bundle.
Additional Ways You Can Use Bundles
You don't necessarily have to sell bundles as part of your product range. There are several other ways in which you can use them. Here are a few ideas:
Tie into Memberships
Many online course creators choose to run membership sites. If you, too, run a membership site, then you know how hard it can be to convince customers to sign up.
Bundles can be an excellent incentive to offer customers who do sign up. These members-only bundles might help you increase sales, as well as bring in new members for your business.
Alternately, you can only offer a membership that includes all your training plus a specific level of support. That might be a community, one-on-one coaching, or whatever makes sense for you.
Offer as a Sale
There are several types of sales that you can run throughout the year. You don't necessarily only have to offer discounts to your customers. In fact, bundles can be an excellent way of making the most out of a sale. You can not only provide your customers additional value but can also end up selling more especially if you turn the sale into a timed event.
FAQs on Bundle Pricing
Should I bundle my products together or not?
When it comes to deciding whether to bundle your products together, there is no one-size-fits-all answer. But, there are some general pros and cons to consider.
One advantage of bundling products is it can make them more appealing to customers. Plus, you can make it more convenient for customers to buy everything they need from you in one go.
Bundle deals often offer a discount that can entice customers who might be on the fence about buying. Bundle deals can also make it more difficult to upsell customers on individual items. If everything is already bundled together, customers may be less likely to add more items to their cart.
Does bundling increase sales?
The answer to this question depends on the product and the bundling strategy.
Bundling can make it easier for customers to buy all the items they need at once. For example, a customer looking for a new kitchen might buy cabinets, appliances, and countertops altogether. Then they don't have to shop around for each item.
In other cases, bundling can lead to lower sales. That's because customers may not want or need all the items in the bundle. It's also possible they resent feeling like they're forced to buy things they don't want.
What is an example of bundle pricing?
Let's say you're in the market for a new smartphone. You could buy the phone itself, or you could buy a bundle that includes the phone, a case, and a screen protector. The bundle would likely cost more than the phone alone, but it includes items you're interested in buying anyway. The customer gets a discount by buying everything together, and the business sells more products.
What is a characteristic of bundle pricing?
A characteristic of bundle pricing is that it offers a set price for a group of products or services. This can be helpful for businesses. It allows them to bundle together items that are often purchased together anyway.
Bundle pricing can also encourage customers to buy more than they might otherwise. That's because they know they are getting a good deal. Businesses can also use bundle pricing to clear out old inventory by bundling it with newer items.
How much is a typical bundle discount?
The exact bundle discount to give depends on a few factors.
First, it depends on the items included in the bundle. If the items are all popular and in high demand, then the typical bundle discount will be lower. But, if the items are less popular or in lower demand, then the typical bundle discount will be higher.
Second, it depends on the retailer. Some retailers offer low prices, so they may not offer as much of a typical bundle discount. Other retailers charge high prices, so they may offer a larger bundle discount.
Finally, it depends on the time of year. Retailers often offer bigger discounts during holiday periods like Christmas. They might also offer big discounts when they're trying to clear out older stock to make room for new stock.
Final Word
Product bundles are extremely popular among customers. In fact, they may very well be one of the best selling and pricing strategies to exist, especially for products your clients may need several of, such as online courses.
The global job market is becoming increasingly competitive. There is always a new skill set that someone may want to or need to master. Or a new course they may need to take to enhance their expertise and build a competitive edge among other job applicants or business owners. Even hobby courses do well as bundles since you can offer different levels of mastery or niche into different areas.
As an online course creator, you can ensure that all these courses are easily accessible to all potential learners. Look into different bundling strategies to make sure you are not on the losing end of the deal and are gaining just as much out of bundle pricing as your customers. Then give a few bundling options a try.