Braden Norwood, Product Quality Manager, Talks Course Creation at VTR Learning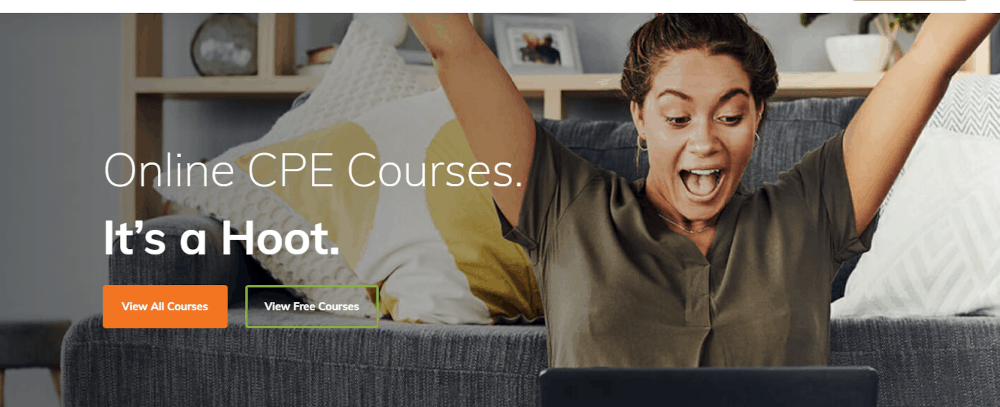 Our content is reader supported, which means when you buy from links you click on, we may earn a commission.
---
Who: Braden Norwood
Website: vtrpro.com
Course Topic: MBA Program
Interesting Stats: First-year revenue at $71,000
Who are you and what digital training company do you work for?
I'm the Product Quality Manager for an online continuing education provider called VTR Learning. I've worked with this company for just over four years. I have been responsible for many tasks including content creation, team management, and customer success. VTR Learning originally began as a fully-accredited online MBA program. We worked with schools like Oklahoma Baptist University and Indiana Wesleyan University. However, in 2018, we turned more toward the online continuing education sphere.
What market does VTR Learning serve?
VTR Learning currently provides online continuing education courses for business professionals. These professionals are often members of certifying organizations like SHRM, HRCI, NASBA, APA (American Payroll Association), and ASAE. Because our courses are fully self-paced, able to be taken at the learner's convenience, they are considered standalone, self-study options by the organizations we serve.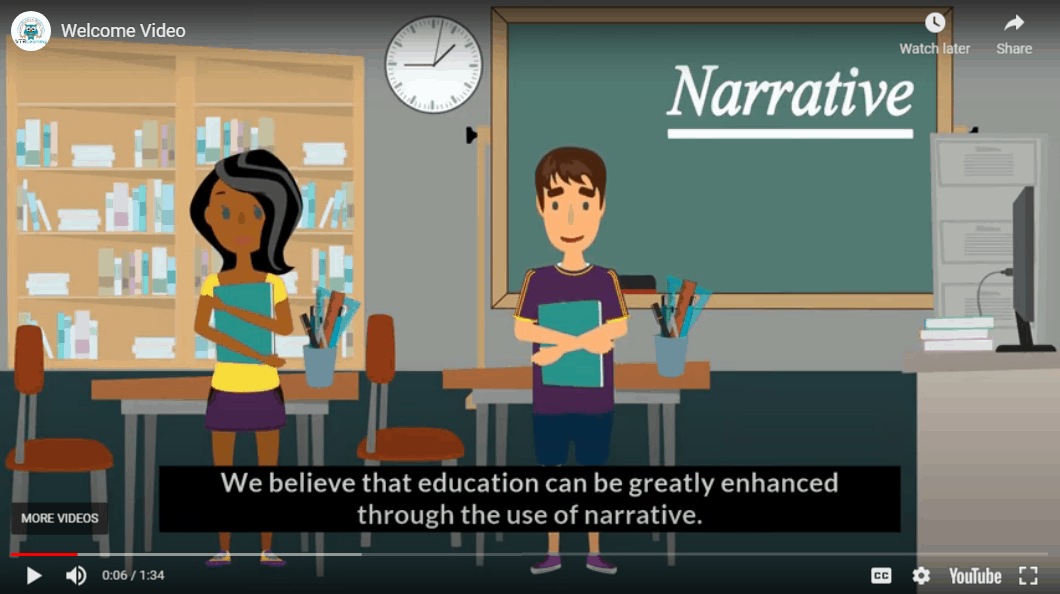 What's the biggest benefit of taking VTR Learning's online courses?
The primary benefit of taking courses with VTR Learning is that individuals can better understand the business by doing business. Our courses were created with a narrative format in mind. They center around a story based on a real-life company called Central Plastics. In this educational format, learners interact with different characters and act the part of an intern. That way they can get a better grasp on how the theories and skills they're learning might impact a business in a true-to-life setting.
How did VTR Learning get into the market?
Essentially, breaking into the continuing education market seemed to be a natural extension of what we were already doing for university students. Since VTR Learning offered a host of unique courses meant to teach business topics in a lifelike setting, we figured the same tools could be useful to anyone wanting to further their education and earn credit hours at the same time.
Why did the founders of VTR Learning decide to create a digital training company?
Going back to the very beginning, our online university courses were the product of multiple business professors coming together. They were looking for solutions to help educators offer premiere, in-depth business training to students across the world. And that's whether they had physical access to a nearby university or not. The VTR Learning courseware provided a method for individuals anywhere to obtain an MBA — so long as they had an internet connection. And in that sense, the main impetus was to provide ample opportunity for anyone to learn the skills essential to thriving in the business world.
Were there any moments of doubt before VTR Learning launched?
Not having been present at VTR Learning for the launch of the university MBA program, I can only speak to the continuing education side of things. But the answer to this question is a resounding "yes".
I think anyone looking to dive into a new market, who is thinking critically about the issues involved in that sort of expansion, must have doubts. Because doubt is the primary catalyst for doing things with care. Since we were working with pre-established courses, our main struggle starting out in the continuing education sphere was not so much with creating the material as it was reworking the existing material in a way that could cater to each individual organization.

If so what made them turn it around and do it anyway?
Getting straight to the heart of the matter, the story is what made us continue on through our doubts to break into the continuing education market. Not only VTR Learning's story but the fact that our courses literally have a story to tell.
It's our belief that humans learn best through storytelling. You can throw a random statistic at anyone, then ask them three days later to see if it stuck. Sometimes, it might, sometimes it won't.
If you pair that factual knowledge with a narrative, the ability to recall is automatically enhanced, because our brains are wired for storytelling. - Braden Norwood
Click To Tweet
So, knowing that we had a unique product that taught through the story instead of brute, rote fact-giving is what helped us overcome our initial doubts.
What are VTR Learning online courses like?
Our courses are composed of different modules relating to specific topics. For example, our Human Resources Management course has thirteen different modules. One of those focuses on Work Motivation. That individual module is composed of different sections. Each section contains various pieces of content like videos, readings, and quizzes. The videos included are typically animated, motion-capture depictions of characters in a real-life business setting. However, there are also slideshow presentations and instructional videos for specific tools and tasks. Because of the integrated storyline, the videos range in length. They can be anywhere from a few seconds long to ten or twelve minutes, depending on the subject material.
How long does it take you or your team to create a new course?
Because we work primarily with existing courses, our creation process for new material might look different from other companies. Much of the time, we aren't necessarily creating new content. Instead, we are rearranging the existing content into different formats that make sense together. Because much of the necessary content for new courses is already present in the catalog, rearranging the content typically takes only a few days' work. This allows learners to home in on specific topics of interest. However, we do occasionally form partnerships with other organizations in order to offer their courses.
The prime example is our Medicare Suite, created through a partnership with the Medicare Rights Center. This process of course creation looks quite different from our in-house business training. Because this content is new to us, the timeframe for this process can vary. This is especially true if any amount of platform development work has to take place. So, for those types of courses, we could be looking at anything from several weeks to several months' worth of work.
Tell us a little about the process of VTR Learning launching their courses?
Admittedly, the continuing education market for business professionals is a hard one to break into. So, launching our first few courses seemed to be more of a waiting game than anything. Sometimes, it's easy to expect that people will jump all over your courses right at release, just because you have a unique product. But most of the time, that's not going to be the case.
Going back to the topic of doubt, I suppose this is probably where we experienced our most intense episode of questioning, wondering whether our efforts to tap into continuing education needs would end up being fruitless. Course enrollment was slow at first but has gradually picked up speed over the past few years, continually showing more traction as we grow into our market.
Does VTR Learning have a lead magnet?
Yes, we do! We offer at least one free course for almost every organization we serve. Obviously, with our courses being narratively based, they're pretty different from the other options out there. And for some people, this works extremely well. Not so much for others.
We want to make sure individuals have the opportunity to try out our style of learning before ever committing to purchasing a course. - Braden Norwood
Click To Tweet
That way, they don't end up stuck with something they won't learn well from.
And just like our paid courses, our free options are also worth continuing education credit, so it's never a waste of time for any business professional to try them out to see whether they are a good fit or not. We do see many free course transactions, and while not every learner comes back after a trial course to make a purchase, we do see individuals return for more after completing the free option. In some instances, individuals actually pick up free courses at the same time as they pay for a different selection.
What's the traffic strategy that works best for VTR Learning?
Google Ads has seen the most traction as a traffic strategy for us, as well as using SEO tactics to increase our organic traffic. Because of the level of specificity of the industry, business professionals looking for continuing education opportunities are more likely to do a quick Google search than seeking them out on social media. So, while we do have some traffic from social platforms, it isn't our main source.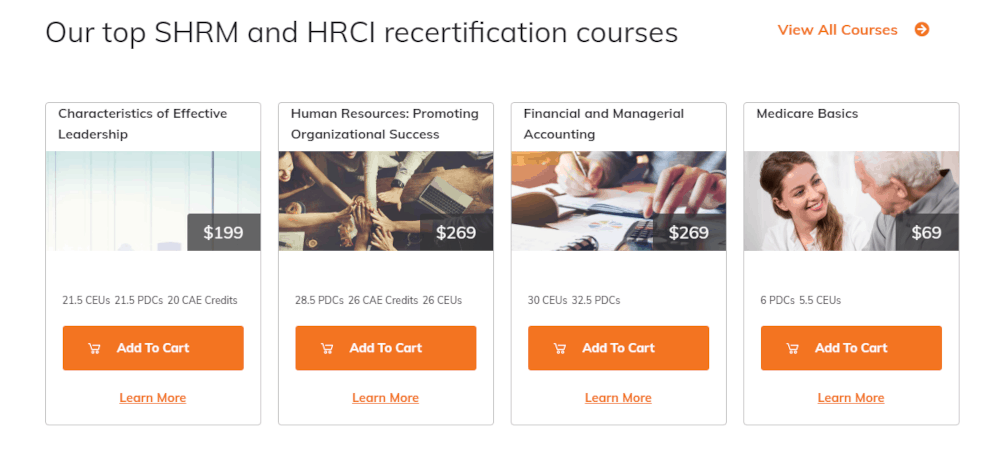 What online course platform does VTR Learning use?
All of our courses are actually hosted on our own proprietary platform, though our videos stream through a YouTube player integrated into the design.
We very much enjoy having control over the design of the courseware. It keeps us from having to rely heavily on a third-party platform service and gives us the option of tweaking the user experience whenever necessary.
Are there any features you wish it had?
Of course, learning platforms can always improve — nothing is perfect. Currently, one of the features that would be most beneficial to our system is the ability to host videos internally rather than through YouTube. This is because oftentimes, company or university firewalls have protections against YouTube. The firewall creates problems for individuals trying to complete our courses while using those networks. The problem isn't insurmountable. But hosting our own videos would be helpful in making a more streamlined, user-friendly experience.
What made VTR Learning decide to use your chosen platform over others?
The unique design of our courses is the primary impetus for hosting courses on our own, in-house platform. The interactivity of the narrative design means users receive emails from the characters, answer their questions, etc. And the easiest way to achieve the necessary format was to build a platform that worked for the courses instead of looking to find one that might do what we needed.
What other tools does VTR Learning use to run your digital training business?
Some of the most important tools we use for business operations are HubSpot, Slack, Airtable, G-Suite, and Canva.
What books or training programs have you found useful on your journey to a successful business owner that others might find valuable too?
The training programs available through HubSpot Academy have been invaluable for better understanding business principles like effective content marketing and inbound sales. I highly recommend them.
Do you have any big mistakes you've made along the way that you'd be willing to share?
No company is free from mistakes. Without getting into too much detail, some of our mistakes have included: overestimating the expediency of our growth in the continuing education segment, employing less-than-helpful sales and marketing techniques, and attempting to force a large company dynamic on a small business. But from mistakes comes the opportunity to learn and improve business operations.

Please share some idea of revenue for VTR Learning.
Breaking into the continuing education market, where there are already many established players, can be difficult. This is especially true when learners typically already have their go-to providers. Our first-year revenue serving the continuing education segment was just over $71,000.
Ultimately, the revenue we've earned from the continuing education market has gone directly back into business operations, helping to invest in better tools for running VTR Learning and providing quality continuing education to those who benefit from it most.
In addition to revenue are there any numbers you would like to share?
From 2018 to 2019, we had a 337.24% increase in the number of accounts registered on our site. From 2019 to 2020, there was an 8.68% increase. So far, in 2021, we are set to see another year of growth for the number of yearly registrants. The sharp drop-off in percent of increase for the second year is much lower because the number of accounts registered was tempered by the number of people taking courses. And combined with the percent increase in revenue, that meant that we were getting our courses into the hands of the right people.
What has working at VTR Learning done for you personally?
Personally, one of the most fulfilling aspects of VTR Learning has been the opportunity to, well, learn. The skills I've picked up are ones that aren't necessarily specific to the continuing education industry. They can be employed both personally and professionally, and I think that growth is one of the most helpful aspects. Having little business experience beforehand, and after interacting directly with our courses, I can personally attest to having learned much through my time here.
What advice do you have for people just starting out?
My primary advice is not to give up. I know that sounds cliche, but slow-and-steady wins the race.
Just because you don't see an immediate return on your investment doesn't mean you never will. Growing into an already-established market takes time and hard work. - Braden Norwood
Click To Tweet
If you're willing to see that work done, you stand a good chance of tasting the fruit of your efforts.
Learn more about Braden Norwood of vtrpro.com: