How Bev Feldman of Linkouture.com Used Her Metal to Masterpiece Course to Help Grow Her Jewelry Business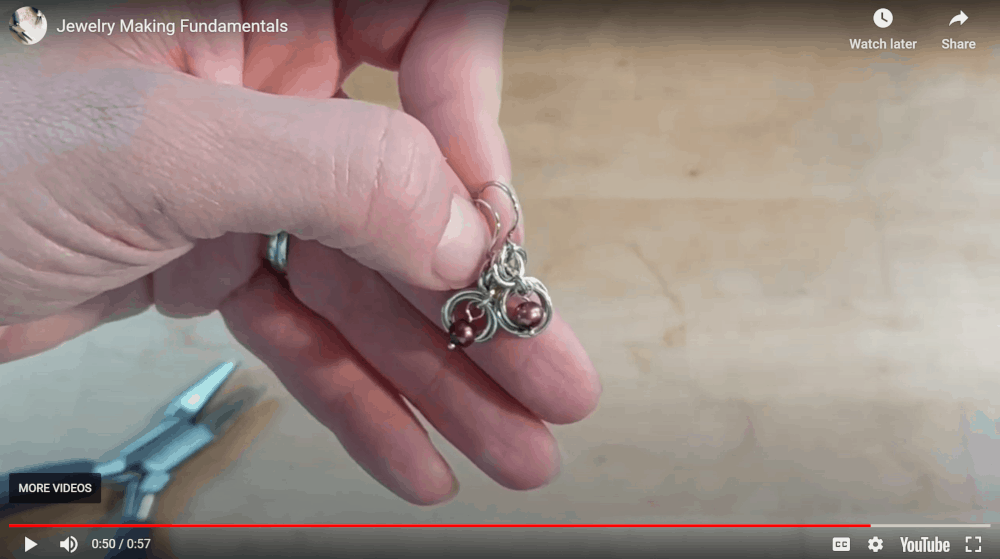 Our content is reader supported, which means when you buy from links you click on, we may earn a commission.
---
Who: Bev Feldman
Website: linkouture.com
Course Topic: Making jewelry
Interesting Stats: 2% of list purchased course
Who are you and what course have you created?
Do you know how you think you don't have time to make jewelry? I've fixed that problem by creating a jewelry course that lets you learn the steps to making a simple but elegant style of jewelry while you enjoy your morning cup of coffee. Metal to Masterpiece is a course for busy people who want to learn jewelry making in their small pockets of free time.
What market does your online course serve?
My course targets busy people interested in launching their jewelry hobby but lack the time and confidence in their abilities.
What's the biggest benefit of taking your course?
When you complete my course, you'll have the confidence to make your own jewelry that you and your friends and family will want to wear.
How did you get into the market?
I've had my own jewelry business for years and blogged as a way to market my business and connect with a broader audience. In 2015, I started adding jewelry making tutorials for people who were interested in learning to make the style of jewelry I was selling at the time.
Thanks to the power of Pinterest, four years later I was still getting consistent traffic to those posts on my blog despite spending very little time marketing them.
I finally decided to pay attention to the analytics, listen to my readers' questions over the years, and create a course that would address their frustrations and give them the confidence they lacked to start making their own jewelry.
Why did you decide to create an online course in the first place?
I personally love online learning. As a business owner, I have taken many online courses that gave me skills in areas that I otherwise knew nothing about, such as e-mail marketing and Pinterest.
I'm also a multi-modal learner — I like to learn through listening, watching, and reading. Since jewelry-making is very tactile, and a lot of times you need to both see and read how to make it, I wanted to create a video course that helps students in these different manners in a way that I can't with a simple blog post.
Finally, I wanted a way to be able to scale up my business. After listening to small business gurus such as Dana Malstaff from Boss Mom and Amy Porterfield, I realized that creating and selling my own course would allow me to scale my business in a way I never could with creating and selling a physical product.

Did you have any moments of doubt before you created/launched it?
Oh, for sure! I worried that people wouldn't be interested in it. I thought maybe it wouldn't be a very helpful or informative course. Or that I would spend more money on Thinkific than I would from selling the course.
What made me decide to power through was knowing that I had all the knowledge in my head from running a business to ultimately make this successful and that I had the skills to share with others.
What's your online course like?
My online course is comprised of short, live-action videos where I demonstrate a specific jewelry-making skill or teach about a tool or material. I also have text with images to help people follow along with the videos, and a few bonus videos that walk you through how to create some of my most popular pieces on my blog from beginning to end. Finally, I include links to all of the recommended tools and supplies so that students know exactly what to get and where to get them.
How long did it take you to create your course?
I had the idea to create the course at the beginning of October 2019 and hoped to have it up and selling by Thanksgiving. That gave me just about six weeks to outline the course, film and edit the videos, learn Thinkific, create opt-in forms for my website, and write sales e-mails.
Determined to get the course up and running, I focused on it for those six weeks. Of course, I managed to come down with a bad cold in the middle of it which made me very hoarse, but I didn't let that stop me!
Tell us a little about the process of launching your course and getting your first sale(s).
In the weeks leading up the course launch, I started sending out e-mails to my list to let them know that I was in the process of creating the course. I put together a sales page with some basic information about what the course would include and let people know they could get it at a discounted rate before the course launched. I got a few sales of my course this way and it was validating to know that there was interest before it officially launched.
Since this course is part of an evergreen sales funnel, there's no open or closed cart. There's no "big launch" other than the first, which I honestly did without much fanfare.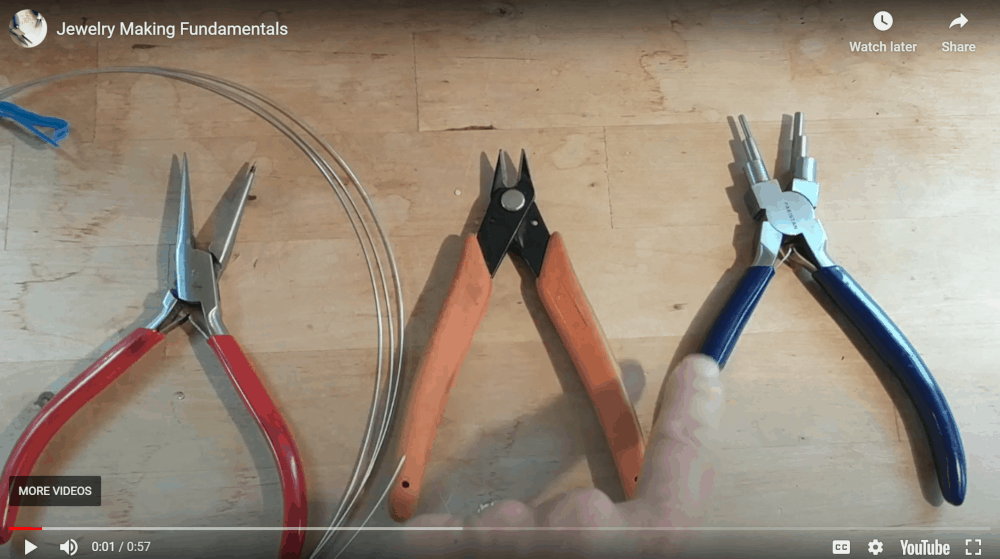 Do you have a lead magnet?
I created a free mini video course, Jump Ring Jewels, that is a glimpse into the bigger course. It gives viewers a preview of my style and how I teach and gives them a few solid wins that they can immediately apply to their own jewelry making.
It's worked to grow my subscribers surprisingly fast compared to where I was before. I am in the process of tweaking the copy and the e-mail funnels that get sent after they sign up for the free course.
What's the traffic strategy that works best for you?
I am a big Pinterest user and for now, that's my main driver of traffic.
I have pins that lead to my lead magnet, to individual blog posts in which the opt-in form is embedded, and ones to the course landing page itself. -Bev Feldman
Click To Tweet
I've also experimented with Pinterest advertising and will continue to do so this year.
What online course platform are you using?
Thinkific. I think it is very intuitive to create a course and very easy to upload everything with Thinkific. I'm not a huge fan of their sales pages, but you can easily integrate another platform like Leadpages to create custom ones.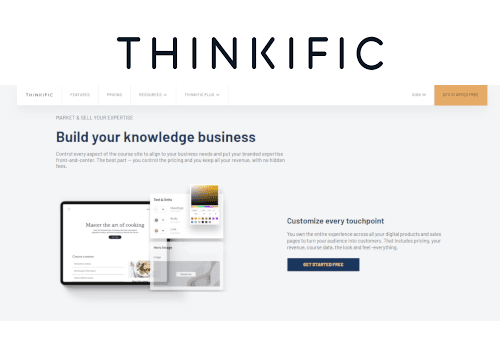 Take a Look at Thinkific!
Thinkific is the most popular online course platform used by successful course creators interviewed on coursemethod.com. It's a complete solution for creating sales pages, uploading all course content, taking payments, and more.
Price Range: Free to $499/month 
Most Popular Plan: Pro Plan at $99/month
Annual Discount: Yes, take 20% off!
Free Trial: Try out Thinkific's core features for free.
*Our content is reader supported, which means when you buy from links you click on, we may earn a commission.
Are there any features you wish it had?
None at this time.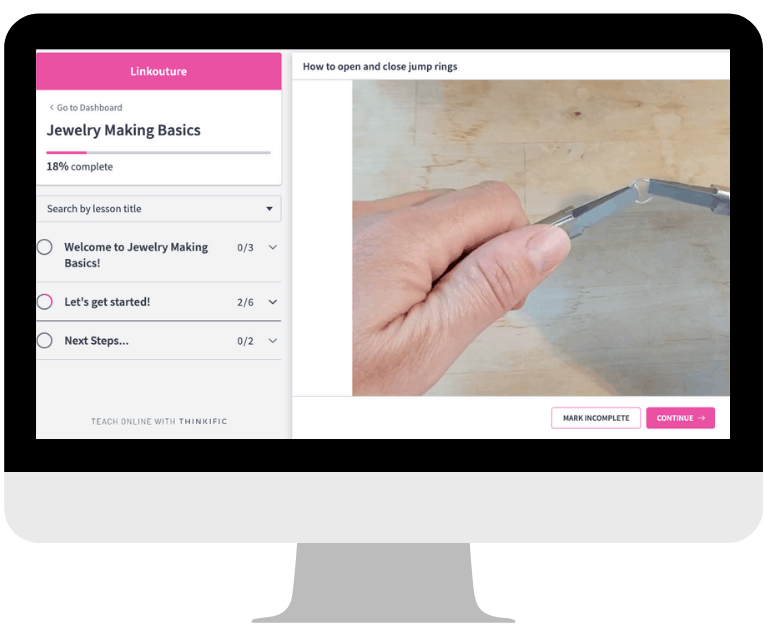 What made you decide to use your chosen platform over others?
I wanted to use a dedicated platform specifically designed for course creation. That's because I didn't want to have to worry about hosting all of the content on my own website and potentially slowing it down.
I have taken other courses on Thinkific and found their platform very easy to use from a student perspective. There really aren't any big differences between it and Teachable, another popular online course platform I used as a student and looked into. So I just picked one.
What other tools do you use to run your online course business?
I use a combination of different tools. ConvertKit captures and nurtures leads. LeadPages for designing my sales pages and creating tripwire offers with countdown timers. Finally, I use SendOwl to accept payment for those tripwire offers. I could use LeadPages to accept payments, but I found for what I need it to do, it was cheaper to integrate SendOwl than to upgrade LeadPages to the tier that allows you to collect payment. It created a bit of extra work for me, but I like a challenge!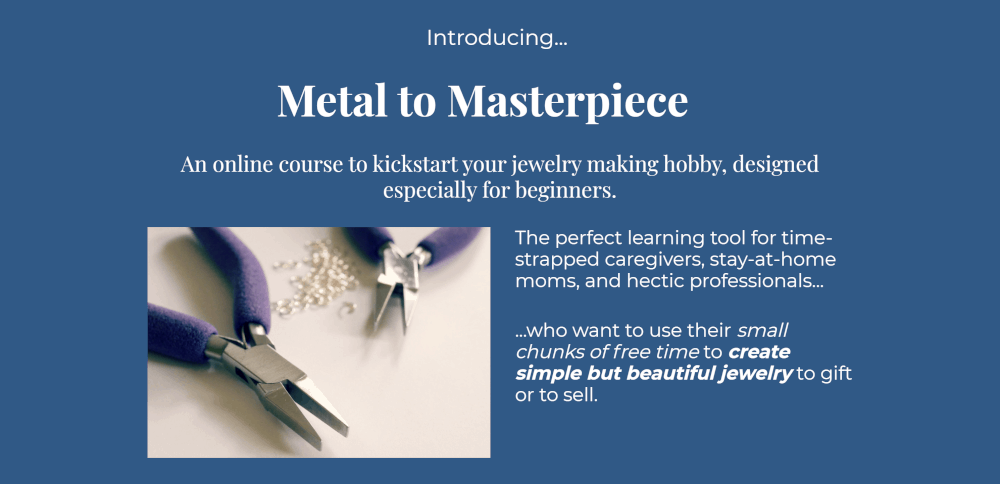 What books or training programs have you found useful on your journey to a successful business owner that others might find valuable too?
Oh gosh, there have been so many I've taken over the years, it's challenging to remember them all. A big inspiration for me to eventually decide to create a course was being a part of the Boss Mom community. I took a course with her several years ago that she no longer offers that helped set the stage. After following her for so long and hearing her talk about course creation which allows you to scale up it really sunk in. I do highly recommend checking out her Nurture-to-Convert system for some incredible training.
I've also listened to a number of podcasts over the years that have really helped me. These include; Smart Passive Income, Boss Mom Podcast, Simple Pin Podcast.
Do you have any big mistakes you've made along the way that you'd be willing to share?
I wouldn't say mistakes, but certainly lessons I've learned about running a business. For the first few years, I invested a lot of time on blogging, which has ultimately paid off. But for a while, maybe a couple of years, I was definitely on the blogging hamster wheel. I posted three times a week and did all the things I thought bloggers were "supposed" to do. Unfortunately, that ultimately had little to no ROI. I didn't have a clear direction for a while with my business. Although I was making and selling jewelry, and I think it confused people.
I look at all of what I did over the years as learning opportunities. They ultimately led me to where I am today.
Please share some idea of revenue.
When I launched the course, five people purchased the course. That might sound like a small number, but that was to a list of 155 people, which puts me at a 3% conversion rate. I sold the course at a heavily discounted rate since it wasn't yet live, so there wasn't a ton of revenue, but still a solid start. Since then, about 2% of my list has purchased Metal to Masterpiece.
My goals moving forward are to work on my sales copy in my email funnels and sales pages. I'd like to improve my conversion rate. I also want to use Pinterest ads to drive up signups for the lead magnet.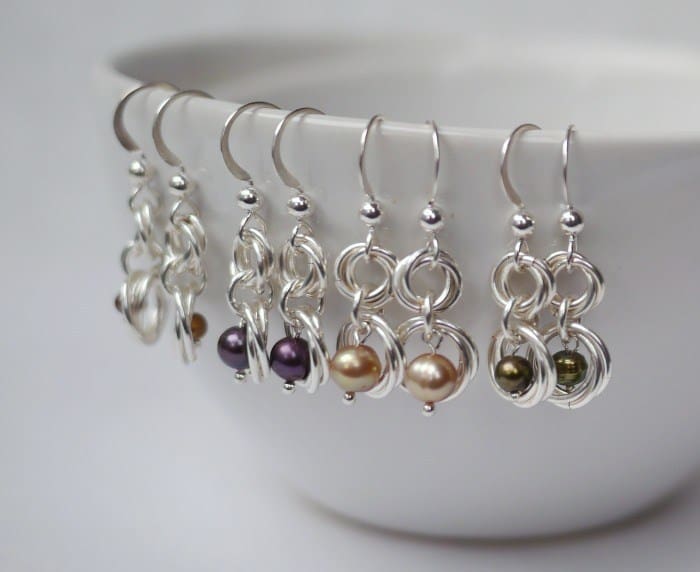 Please tell us a little about what the money you've earned from your course has done for you.
I'm not at the point where I have earned enough from selling courses that it has had a noticeable impact on my life. I do have dreams for what this will hopefully allow me.
In addition to revenue are there any numbers you would like to share?
Since I've launched my course, I've grown my list by more than 250% in five months. I've been really happy with the growth, even if the numbers overall are still on the low end. I've included multiple opt-in forms on all of my popular blog posts embedded with the posts. I'm not currently using any slide-ins or pop-ups. I also use Pinterest pins that lead directly to a landing page with the form.
What has creating your course done for you personally?
A year ago I would have never imagined I would have the time or interest in creating a course, and yet here I am. Creating this course has proven that I have acquired a lot of knowledge from years of running my own business. When I make the decision to do something, I'm very capable of doing it.
What advice do you have for people just starting out?
My one piece of advice would be to just do it. Give yourself a deadline, outline your course based on what you know, and do it. - Bev Feldman
Click To Tweet
We all have valuable information to share, no matter what niche we're in. We all have people who want our help solving their problems, whether it's learning a new craft, how to do email marketing, or start a garden. The only thing I wish I knew was that this isn't really that hard and you don't need any fancy equipment to get started. I would've been more inclined to do this years ago!
Learn more about Bev Feldman of LinkOuture.com: