Web Hosting Solutions & Reviews

Our content is reader supported, which means when you buy from links you click on, we may earn a commission.
---
Web hosting is a fundamental tool for building any type of online business. You want a fast, reliable web host that fits the size of your current business with room for growth.
You need a web host with a good support system and one that fits into your budget. Paying for an expensive web host before you need it is not a good idea since hosting is a recurring monthly charge.
The Perils of Free Web Site Hosting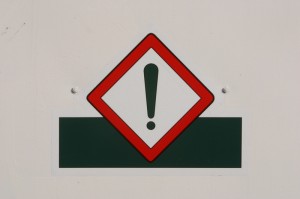 Free web hosting may seem like the perfect solution to your tightly budgeted website needs at first glance; however, it is not the best option in many cases.
Contents of this guide:
What Are Free Web Hosting Services?
Providers that host websites for free, such as Blogger and WordPress, present users with the tools to create and publish their own sites. The tools are conveniently bundled and, in most cases, website templates are supplied, making setting up a site as easy as choosing a template, picking a color scheme, and typing up content.
Typically, free web hosts do not allow the use of personal domain names. This means that the address of the website will be a sub-address of the host. For example, www.yourblog.wordpress.com. Additionally, most free web hosts will not allow for the monetization of your site. Although they will make money off of your content, oftentimes through their own advertisements, you will not be able to see a profit from the website itself (note that free web hosts with no ads are few and far between).
Free website hosts are perfect for bloggers who are looking to share their content with family and friends. They are not ideal for individuals who are looking to build a website for their business or generate a great deal of traffic through search engines, as search engines often rank free domain names lower than those that are paid for.
Pros and Cons of Totally Free Website Hosting
Obviously, free hosting services are, well, free. This is a major benefit for many people, as paying for web space is not always ideal. However, the cons regarding free hosting services are many—and are worth a look if you are thinking about going this route.
Here are some of the disadvantages of free hosting:
Limited technical support
Unwanted advertisements placed by the hosting provider, which may even feature your competitors
Inability to add interactive features, including forums and chat rooms
Limited space for content
Long web addresses that are difficult to both find and remember
Lack of credibility, as the site will appear less professional
Poor search engine ranking even with search engine optimization employed throughout the content (some search engines rank paid domains higher than free domains)
Lack of email addresses connected to the site
No ownership of content or site, leaving it to the mercy of the host
Who Should Use Free Website Hosting?

As mentioned earlier, free hosting options are best for individuals who are looking to share personal information, such as that published on a blog, with friends and family. Free services are not recommended if you are setting up a website for your business. Additionally, if you want to generate a significant amount of traffic, paid hosting services are probably the best way to go.

You may be wary of paying for hosting; however, look at it as an investment in the future of your organization or project. Paid hosting offers more effective technical support, the ability to better customize your website, and the resources you need to grow your business. In today's world, paid hosting is a relatively small investment to make.
Pros and Cons of a Shared Web Hosting Service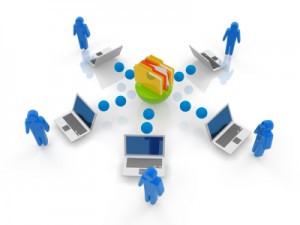 Not all organizations or individuals need to rent out an entire server for their websites. In fact, if you are simply hosting a site for your small business or blog, odds are you only require a fraction of the space that a server provides. For this reason, web hosts often offer a shared web hosting service.
What Is It?
Shared web hosting allows you to rent space on a server that holds websites in addition to your own. Also called a virtual hosting service or derive host, this form of hosting allows you access to a more affordable web hosting plan.
Think of the server like a hotel. When people rent the services of a hotel, they rent out one room. They have that room to themselves, but they are sharing the hotel with other guests. In a shared hosting situation, you are renting one website's space on a server that holds many websites. Basically speaking, your website is renting accommodations in a virtual hotel that links it to the Internet.
Pros and Cons
The most obvious benefit of shared hosting options is that they are cheaper than dedicated hosting. By sharing space with other accounts, you ultimately pay less for the service. But there are several pitfalls that you may experience through this method of hosting.
Here are some of the cons that other users have reported:
Limited Space: By limiting both bandwidth and disk space, the scope of your website may be minimized. Additionally, its performance may suffer. This also applies to CPU power and other resources.
Inability to Customize: Shared servers cannot be personalized, as multiple people are using them. For this reason, you will have to trust in the service provider's ability to monitor important settings. This can also impact your ability to utilize certain applications.
Unreliable Service: Downtime is more frequent with shared servers. Additionally, if a failure happens on one site within the server it can affect the other sites as well. Unexpected interruptions in service, then, are likely.
Security Threats: As mentioned in the last point, one website on a server can affect another if they are using shared hosting. As such, threats experienced by neighboring sites can cause the server to crash or can impact the availability of your website.
Who Should Use It?

Because of the security issues that this form of hosting can present, you are encouraged to forgo shared hosting and pay a bit more for a dedicated server if your website will be processing secure transactions or participating in the management of a database.

But, if your website is not going to be providing these services, shared web hosting may be your best bet. For sites that are simple, that do not generate a great deal of traffic, or that serve as a basic Internet presence for an organization, shared hosting may be an affordable and sufficient solution. While the above cons are certainly concerns of which you should be aware, many website owners have had minimal challenges with their shared web hosts.

Ultimately, choosing between shared and dedicated web hosting should depend upon the goals of your website. If you are running a smaller site that does not require special applications, then shared hosting may be a good way to go.
Master Reseller Web Hosting Solutions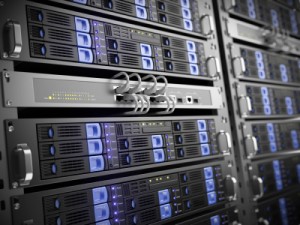 If you're looking to do more with your web hosting endeavors than simply connect your website to the Internet—say, perhaps, like make a profit—then reseller hosting may be your answer. An often lucrative way to use both dedicated and shared hosting services, website reseller hosting allows you to get more out of your investment.
Website Domain Hosting Reseller: What Is It?
Basically, reseller hosting occurs when you procure hosting from a provider, be it shared or dedicated, and then resell a portion of the server space you have obtained. A web hosting reseller package can offer a great many features that other forms of hosting don't, such as web design. In fact, the services provided through affordable reseller web hosting are comparable to, if not superior than, the services offered directly from hosts.
If you run a web design company, for instance, and want to offer domain hosting as an add-on service, this is a great option for your business. Through this form of hosting, you can provide your clients with all of the services they need without actually having to maintain the server yourself. They benefit from the support that the host provides to you, its direct client, and you benefit from the excess profit you make through reselling your packages.
Pros and Cons
The best reseller web hosting is built on dependable server support and a variety of added features. If you're looking for a host, regardless of whether you opt for a reseller, shared, or dedicated provider, you need to be sure that you're getting a wide range of services. For example, you may want email addresses, a certain amount of bandwidth, a minimum amount of disk space, etc. A reseller web host should provide everything that a shared host can offer—and then some.
One of the perks to choosing this form of hosting is that you are often able to access web design and other services. In fact, many web design companies utilize reseller servers in an effort to streamline the services that they offer to their clients while opening up a new revenue stream. If you're on the other side of the coin and are looking to create reseller hosting services, this can be a good way to expand your business with minimal overhead.
The only cons of reseller hosting are that the buyer cannot control the administration of the server.
Think of it as a hierarchy: the host provider has direct access to the server, which the primary buyer resells to a third party. If you are that third party, the administration of your server will most likely fall to either the host provider (which is the case if it is a shared server) or the primary buyer. If you choose to purchase a reseller package, you must be able to trust in the expertise of the professionals who are running the server.
When Is Reseller Hosting the Best Option?

Reseller hosting is a great solution if you're not interested in creating a highly complex website or are not looking to manage the server on your own. Additionally, this form of hosting is a great option if you're trusting your web design into the hands of a professional who offers it as an add-on. This will enable the designer to have direct access to your site should it need any updating.

The degree of control that you have over your website when you choose reseller hosting will vary from one provider to another—and it will depend upon if your provider is offering pieces of a shared or dedicated server. The best thing to do when determining whether or not this form of web hosting is right for your website is to write a list of all of the features you are looking for in a host. Then compare the offerings of resellers to see if they offer a viable solution.
Who Should Consider a Virtual Private Server Hosting Plan?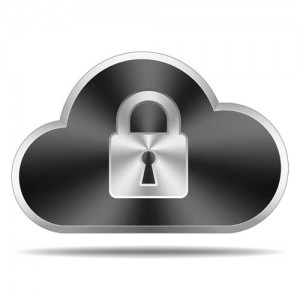 If you like the idea of a dedicated server but have a budget more inclined to shared hosting services, then a virtual private server may be the solution you're looking for. Also called a virtual root server or virtual dedicated server, this is a mix between dedicated and shared hosting that many website owners have found to be both reliable and affordable.
One of the most interesting developments within this particular field of hosting is the cloud server, which is increasing in popularity within the technological industry. Many businesses and other organizations are taking advantage of the unique benefits that the cloud offers, which are listed below.
What Is a Virtual Private Server?
Like a shared server, a virtual private server hosts multiple websites on one machine. If we compare hosting to a hotel (where the websites are the guests), like a shared host, this particular service gives each hotel guest their own space within the hotel. Unlike the shared host, these hotel "rooms" are more like separate cabins, where each guest has its own building within the overarching resort. Because they are unconnected, despite the fact that they are managed by the same company, these cabins can function independently of one another.
Now, what does this mean for the guest? Well, to keep the analogy going, it means that, like the cabins, the individual websites do not necessarily impact one another. For example, a security breach on a website that is hosted by a shared server can compromise the security of all of the websites on that server, whereas a security breach on a virtual private server will only affect the website that first experiences this issue.
Although the virtual private server runs like a dedicated server, it is more affordable because it is, physically, a shared server. The software is what allows the server, which really is one piece of hardware, to act as though it were multiple dedicated hosts. Resources are still shared, as the server itself can only offer so much in terms of disk space, etc., but the actual maintenance of your account will run similar to the way in which a dedicated hosting service runs.
The Cloud: An Innovative Update to the VPS
A cloud server, known to the general public simply as "the cloud," is a relatively new form of hosting that has increased tremendously in popularity over the last couple of years. The cloud is perfect for organizations that need to store files to which multiple employees, in numerous locations, have access. Due to its dynamic nature, the cloud can be updated while running. As a result, professionals who work remotely or want to share files with individuals in different locations without email can use this type of server.
Is a Virtual Private Server Right for Your Website?
There are several benefits to using a virtual private server for your website. Here are just a few:
This form of web hosting provides the service of a dedicated host with the more affordable price of a shared host.
The cloud is a great tool that may benefit your organization. Some businesses have seen an increase in productivity, efficiency, and accuracy of their work through the use of this innovative new server type.
Security is better managed with a virtual private server than with a shared server.
You can run any applications, operating systems, etc. that you want without having to use the same programs as the other websites on the server.
Your website will not lose any CPU, bandwidth, disk space, etc. to other websites on the server. Unlike a shared server, a virtual private server allocates space to each website instead of taking an aggregate count.
Although the benefits of this type of web hosting are many, it is important to also pay attention to the downsides of virtual private servers. Limited memory and disk space, among other resources, are common on these servers because, ultimately, they are shared.
Who Benefits from a VPS?

Although a virtual private server offers, in many ways, more resources than a shared server, it is important that people who choose this type of web host are capable of managing it. Whereas a shared server often comes with administration and other support tools, not all virtual private hosts will offer that level of service.

Generally speaking, a virtual private server is best if you have outgrown your website's shared server but are not quite ready to plunge into a dedicated host. This is a bridge between the two—and a very valuable bridge at that. Some of the hosts that offer this type of server are willing to provide a wide range of support while others entrust the management of the server to their clients. As such, it is important to research each host you are considering and choose the one that meets your website's needs.
A Guide to Dedated Web Hosting Solutionsic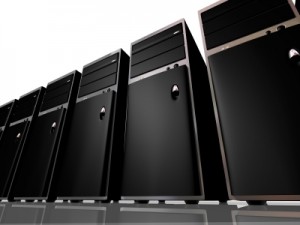 Dedicated hosting caters to the needs of your website. When you secure Linux dedicated web hosting, you have access to the entire server. No one else shares the hardware or software that connects your website to the Internet.
Linux Dedicated Server Web Hosting: What Is It?
A fast dedicated server will enable you to boost your website's performance and accommodate increased traffic. Through dedicated hosting, you can access this faster service by leasing the entire server, instead of having to share the hardware with other websites. This means you can control the system configurations and create the environment in which your website will thrive.
But all dedicated servers are not created equal. In fact, there is a great deal of variety in the level of support you'll receive when hiring host providers. Categorized as managed hosting services and unmanaged dedicated hosting, these two options are extremely important to consider before securing your host.
Managed Hosting: Managed services are geared toward individuals who are not tech-savvy. This form of hosting is perfect if you either do not know how to manage your server or do not have the time to do so.
It's important to keep in mind that managed hosting doesn't abide by a set industry standard. Some managed servers will offer complete support, while others that say they are "fully managed" provide just the basics. For this reason, it is important to find out exactly what degree of support the hosts you are considering offer before signing on with one.
Unmanaged Hosting: This form of hosting leaves all of the work to you. While this does require more time and effort, it ultimately gives you total control over server configurations, including operating systems, applications, and more.
The Pros and Cons
The most blatant downside of a dedicated server is the cost. Because you're accessing the entirety of the server, instead of sharing it with other websites, it naturally costs more than shared, virtual private, or reseller hosting options.
But the benefits of a dedicated server are many. Here are some of the highlights for choosing this particular service:
You retain full control over the settings of the server. This means that you can choose the operating system, run the applications you believe will best suit your website, and determine other key configurations.
You have access to all of the server's memory, power, etc. This is particularly important if you are running a busy website or hosting a database.
Your website will not be affected by security breaches experienced by other websites on the server, as you will have the server to yourself. Sites hosted on shared and reseller servers are vulnerable to the same security issues experienced by other accounts on the hardware.
Your website will be more stable, as server crashes caused by other websites will not be an issue. Additionally, since you are not sharing bandwidth and power with other websites, you do not have to worry about other accounts going over their allotment and interfering with your website's performance.
Do You Need a Dedicated Server?

Because dedicated hosting is considered a more substantial investment than the other web hosting types, it's often recommended if you are running a large website and need the space, speed, and performance that this type of hosting provides. Additionally, given the higher level of security, dedicated hosting services are also encouraged for websites that conduct transactions or house databases.

A dedicated server can provide a great deal of value to your website—but only if you need the specifications it supplies. When choosing your website's host, make sure to consider all of your options before locking into a provider. By doing so, you will be able to choose not just the "best" host, but the best host for your website's needs.
Best Web Hosting Reviews
Please note that the links to the hosting companies within this section of the article are affiliate links and I will earn a commission if you decide to buy a hosting package based on my referral (there is no extra charge to you).
Starting Small
If you're just starting out with your business and you have one site or are planning on starting with just one site, then a shared hosting account is what you'll want.
If you already have a business built up offline then you may want to get a bigger shared hosting plan to see how it holds up before you move up to VPS or a dedicated server. It's not always worth the higher price of a VPS or dedicated server until you really need it.
Hostgator and Bluehost have great cheaper, shared hosting programs and I recommend those if you want a cheap shared host. They do a good job. They have pretty good support. You're not going to get top-of-the-line support from either of these, but it's good enough.
Here's what I mean by that…
Both these companies have live chat and phone support that pretty much runs 24 hours a day, 7 days a week. So if you have a problem, you can get in touch with a representative from the company at any time of the day (weekends, holidays, all the time). But the thing is the person you contact, especially the first contact, will likely not be an amazing expert. They'll be able to help you immediately in most cases, but sometimes, depending on your problem, your issues may need to be escalated.
This is OK. If you're at the stage where cheap hosting is what you're after then these two hosting companies are very inexpensive and do provide a quality product with good support. For the price, I really don't think they can be beat.
For between $6 and $30 a month you'll get a big enough plan along with what I think is pretty darn good support. Again, if you have a problem are you going to get an expert who jumps through hoops to make you happy? No, but you'll get someone who can help you with 90% of your problems or who can find the right person to help you ASAP if they can't do it.
They also have decent FAQs full of tutorials and I've never had much of any problem with the hosting. I have had weird things happen, like my site might be down briefly, but it's not ever had much impact on the sites I've hosted there. Every host is going to have a little downtime. It's just how it works. They might have a server hacked, or downtime while transferring things, stuff like that. But it's pretty negligible.
These hosting companies do offer reseller hosting packages. Those allow you to host multiple sites all from one plan, which comes in handy depending on how many sites you're running.
I've purchased reseller hosting from hostgator and they do a good job with this plan. You're going to get decent support and a pretty good hosting package with good uptime.
Hostgator also has VPS hosting and dedicated servers. I've not used their services for these.
Moving Up
I have VPS hosting and dedicated hosting both through liquidweb.com.
The thing is, if you're going to use higher end hosting packages, then I really think you want awesome support. If you're paying a premium for hosting, then hopefully you're hosting sites that are making you good money. I wouldn't suggest going to either of these types of hosting packages unless you really are making at least a few thousand dollars a month from your site (or sites) and have a lot of visitors.
I have a database with a lot of data on my dedicated server. I feel like it's a product of its own.
I also have membership sites on that server. I feel better knowing I'm going to be able to provide products that are always up and running and not have to worry about it.
And if something happens, then I want to be able to call up at any hour even on a holiday and have a knowledgeable person help me. I want fast and professional help. And that's what Liquidweb.com provides.
I'm not technical enough to know if their servers are any better than anyone else's, but they have crazy good support. They call it heroic support and after using them for several years now I would agree with it 100%.
It truly is heroic. I've had them help me with everything.
I have no idea about servers and how to do anything. I can't install a script right even still. They've helped me fix things that I've wrecked, been patient with me (and I get upset and frustrated about this stuff, probably because I don't understand it).
I would say heroic is really an understatement.
So if you've got a site with a lot of visitors, you're making money from it, you want to make sure you've got all your bases covered with hosting, then I highly recommend liquidweb.com. They are excellent. And while their prices are more than hostgator, they are still very competitive.
I do want to point out that at this time I have not tried out the regular plans available at Liquidweb.com. They do have a standard plan and a couple of higher end plans where you can host multiple sites. I'm sure they're great too so I wouldn't hesitate to try them out. I just want to state I've not used Liquidweb.com for those types of plans.
But if you want to start out with a great company, then I don't see why you couldn't get their cheapest plan and once your site and business start taking off, you can upgrade. I'm sure their staff could help figure out when it would make the most sense for you to get a more expensive plan.
Those are my hosting recommendations. I hope that helps you make a decision quickly so you can get started building your business.
BusinessBolts.com Recommends the Following Web Hosting:
Please note that the links above are affiliate links and I will earn a commission if you decide to buy a hosting package based on my referral (there is no extra charge to you). I have sites currently hosted at each of these hosting companies and I feel good about referring them to you because they provide easy to use hosting packages, good customer service and are reasonably priced. BusinessBolts.com is currently hosted through LiquidWeb.com.