How Ana Skyes Quit Her Job Teaching People How to Write and Sell eBooks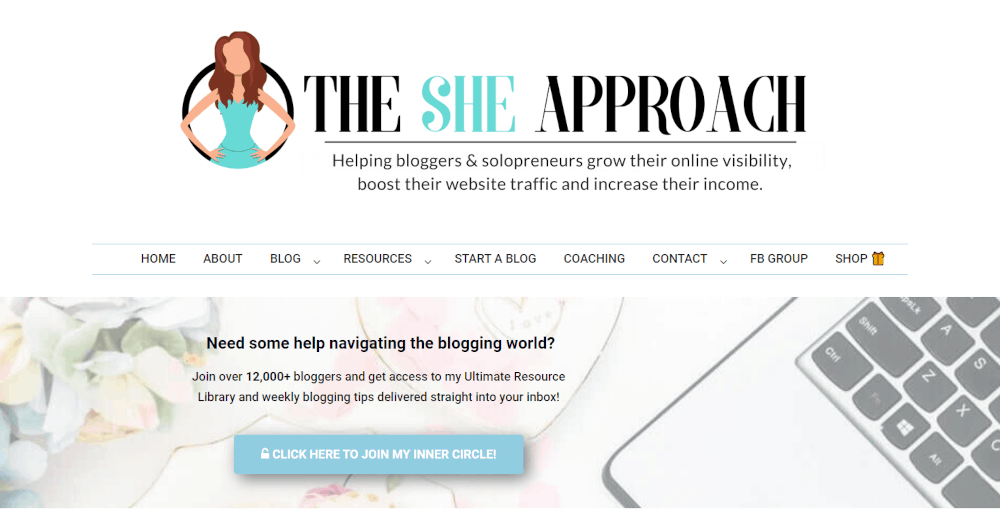 Our content is reader supported, which means when you buy from links you click on, we may earn a commission.
---
Who: Ana Skyes
Website: thesheapproach.com
Course Topic: Blogging and Ebook creation
Interesting Stats: 1600+ people signed up to her lead magnet
Who are you and what course have you created?
My name is Ana, and I'm a blogging growth strategist & coach, helping bloggers and small business owners grow their traffic and income, and scale their online businesses.
After having a lot of success with creating and selling eBooks myself, I've created a self-publishing course for bloggers, called Ebook Bestseller Bootcamp, that focuses on helping content creators generate a passive income source in their business, so they can stop trading hours for money.
What market does your online course serve?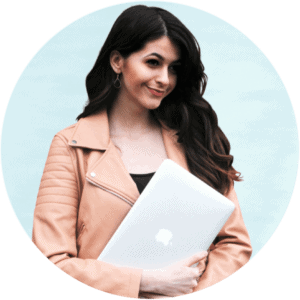 The course was built with bloggers, content creators, and online educators in mind. But it's a good fit for anyone looking to write, publish and sell an eBook. Whether on their own platform or in order to gain more exposure on a marketplace such as Amazon.
Both aspiring authors working on their first eBook, and already-published ones looking to increase their eBook sales have found the course instrumental to their success.
What's the biggest benefit of taking your course?
I have published not one, but three eBooks. So I know that the process can be grueling, confusing, and overwhelming. And that it's even more so for first-time authors. From trying to figure out an eBook idea in the first place to formatting it properly, designing the cover, choosing where to publish it and how to promote it, the to-do list seems endless and you never know if you're making the right choices.
But when you take the EBB course, you get access to a step-by-step process that walks you through every single aspect of writing and publishing an eBook. You also get a straight forward strategy for growing your eBook sales through funnels, content marketing, collaborations, and more.
The biggest benefit that my students have seen is that they were able to publish their eBook in 60 days or less. They also get rid of self-doubt and confusion and see results straight away.
How did you get into the market?
After years of working in the eCommerce industry and getting my degree in Media & Communication, I started my own blog as a passion project and I turned it into a profitable online business in less than three years (while still working and studying full-time).
I started sharing my wins as a way to help other bloggers and solopreneurs succeed quicker and did so by creating training, eBooks, and working 1-on-1 with people.
Why did you decide to create an online course in the first place?
Putting together an eBook is such an extensive project that when I tried to share tips with my friends, or walk my coaching clients through it, they always hit snags and faced walls.
Everything from "what do I price my eBook", to "how do I set up a payment processor" or "how do I build a sales page for this?" came up, all questions that I could easily answer in quick 5-10 minute video tutorials.
And that's what I did. Through the help of 3 modules, and over 30 video lessons, I was able to create a strategic plan for publishing an eBook, that leaves no room for questions.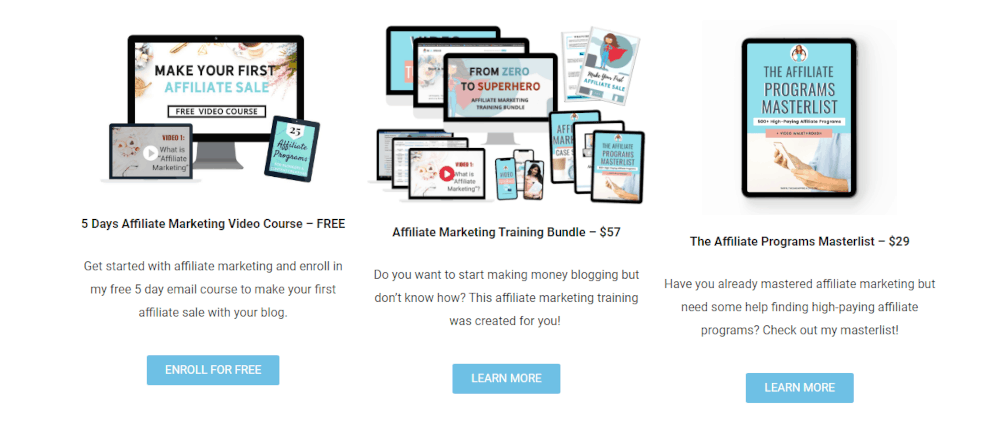 Did you have any moments of doubt before you created/launched it? If so what made you turn it around and do it anyway?
Absolutely! Impostor syndrome creeps in every single time I work on a new project or training. Although I knew what I was talking about (seeing as I had successfully launched three eBooks myself and walked coaching clients through doing the same), my fear was that my process would not be universally applicable to all types of authors or eBooks.
So I surveyed my audience. I found out more about their pain points. And then I got in a team of around 40 beta testers to go through the course, and help me improve it before it's officially launched. - Ana Skyes
Click To Tweet
They were able to provide insightful advice that allowed me to make adjustments accordingly, and get my course ready for the wide public.
What's your online course like?
99% of the course is video-based. Split into 3 main modules, the course takes students through the 3 major steps of becoming an eBook author – writing an eBook, publishing it, and generating passive income with it.
Each module has between 6-12 video lessons with additional expert interviews, cheat sheets, lesson recaps, and helpful bonuses that act like shortcuts along the way. The course is totally self-paced, so you can watch it all in the first week, or take your time as you go, and take action after each lesson.
How long did it take you to create your course?
The course took about 2-4 months to put together and finalize. I created the outline first, mapped out the video lessons by writing out transcripts, then started recorded them, editing, and publishing them.
I also created helpful PDF bonuses to go with it and interviewed experts over Zoom to fill in the gaps in my knowledge and content.
By the time the second module was half-finished, I already set up the course on its hosting platform, and allowed my beta-testers in, with the promise of new lessons weekly.
This allowed me to stay on track, and make quick adjustments as I go.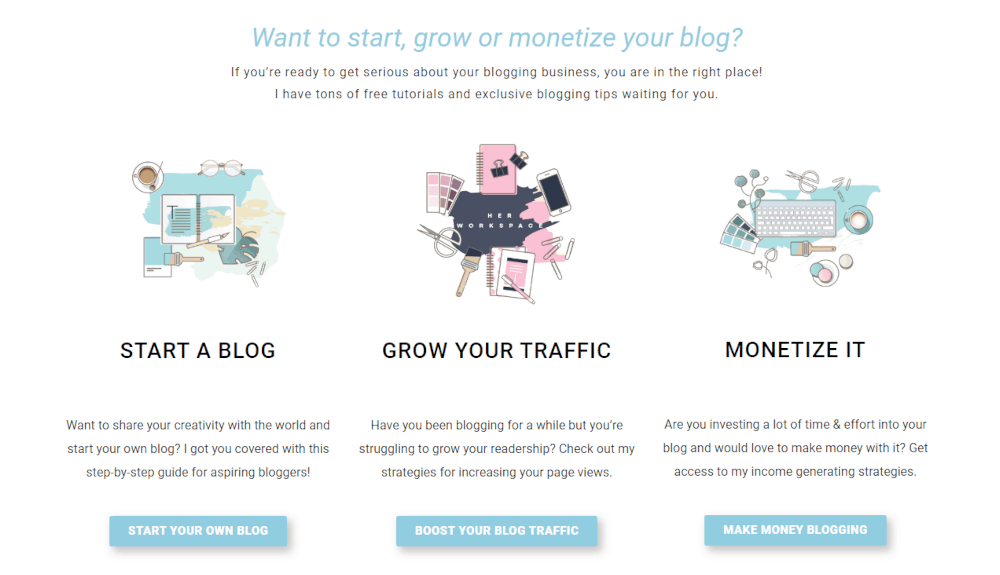 Tell us a little about the process of launching your course and getting your first sale(s).
With an engaged email list, and with a lot of bloggers hungry to make passive income on their own terms, I kept my audience in the know about the process of creating the course and why I though eBooks were awesome.
My first sales were technically my beta-testers, which got access to the content for a reduced price. To sign these on, I just mentioned that I was looking for beta-testers in a few of my emails, and asked people to reply for more information.
I then passed on the full outline of the course, and details of what was expected of them in return (in this case, they just had to fill out a feedback form once they've gone through the whole course). Over 40 people signed up.
Do you have a lead magnet?
Once the course was published, I worked on creating some content specifically targeting the same audience – people who were planning to write eBooks – in the form of a blog post series. I also set up a few freebies in time – such as a resource library of tools that I use to write, format, and design my eBooks, along with a free Canva eBook design template.
These have been instrumental in driving not only sales but awareness for the course.
To successfully launch my course, I knew that I needed to gain an audience that is already interested in publishing an eBook. I also needed to educate my current audience on the importance and benefits of creating and selling digital products. And why eBooks are a great first product as well.

My strategy here was simple. First, create free helpful content. Then convert website visitors into email subscribers to grow my customer base. Finally, turn that into a revenue stream by pitching them my course.
Since I didn't have any existing free content about the topic of my course, I wrote and published a three-part blog post series that can still be found on my website:
To convert visitors into email subscribers, I've also created a free Ebook Author Starter Pack. I promoted this in all three blog posts, along with other relevant posts about monetizing a blog.
1,623 people signed up for this freebie so far.
What's the traffic strategy that works best for you?
Because this course is higher-priced than my usual training, I know that my audience needs to be nurtured before making a purchase. So my traffic-driving strategy is mostly focused on creating high-quality leads for my email list. Then they get added to a longer sales-funnel.
To do so, I mainly use Pinterest and SEO to drive traffic to my blog. My articles about putting together an eBook, my freebies, and my income reports where I show proof of what publishing eBooks have done for me.
I also take some time to answer questions about creating digital products in Facebook groups and online forums. Once again, spreading awareness about me as an expert on the topic and about Ebook Bestseller Bootcamp.
What online course platform are you using?
My course is hosted on Course Craft. After extensive research into other popular course platforms (Teachable, Thinkific, Podia), I decided to stick with Course Craft because:
I already had a subscription with them (for a free course that I host there).
I already knew how the platform worked and how to create a course there.
They supported video format and allowed me to add text as well (which allowed to me offer further explanations, notes, or shortcuts below each lesson). They also allowed me to add files that could be downloaded by students such as worksheets or swipe files.
Do you like it?
Yes! It allows me to use a different payment processer that is connected to my affiliate program (so my affiliates can promote my eBooks and course all in the same place), and create free seats for those students.
It's also great for people who go through the course. That's because they can keep track of their progress, engage in the comments section, and quickly navigate to whatever step of the process they are on.
Are there any features you wish it had?
Because I'm using a different payment processor, I have to be on their most expensive plan to allow unlimited free seats (otherwise you would pay a transaction fee as well). This is the only thing that I would change.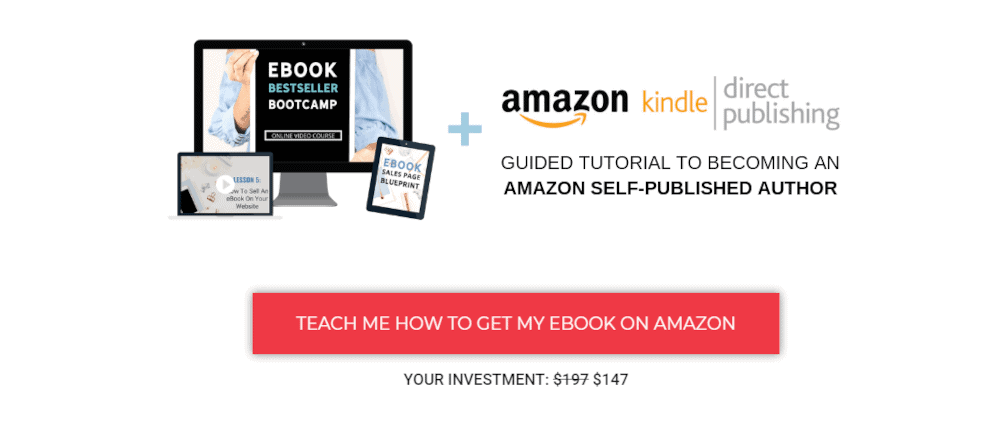 What made you decide to use your chosen platform over others?
I needed an online course platform that is able to host video, text, PDF downloadable documents, and integrate with my payment provider too. Course Craft ticked all the boxes, and it's slightly more affordable than other popular course platforms such as Teachable.
What other tools do you use to run your online course business?
My email software (Mailerlite) is imperative to this. It allows me to build a sales funnel, segment my list, and keep in touch with my students. I also use Send Owl to run my affiliate program. Screenomatic to record my video lesson and tutorials for the course. Canva allows me to build graphics and more.
I have a full list of the tools I use to run my blog, courses, and eBooks in my resource library.
But let me break it down further:
Course hosting platform: Course Craft
Transaction gateway + payment solution: Send Owl
Recording equipment: camera (I already had one, and used my laptop camera as well), microphone and lights
Slide creation software: Google Slides
Screen recording software: ScreenOmatic
PDF creator for worksheets + bonuses: Google Docs
Meeting scheduler for interviews and experts: Calendly
Video call + recording software for interviews: Zoom
Email marketing solution: Mailerlite
What books or training programs have you found useful on your journey to a successful business owner that others might find valuable too?
I haven't taken any specific training on the process of putting together a course. But a few books that helped me and my mindset. These were "Everything is Figureoutable" by Marie Forlio and "You're a Badass at Making Money" by Jen Sincero.
Do you have any big mistakes you've made along the way that you'd be willing to share?
One of my biggest mistakes was rushing the launch of the course. I was eager to just put it out there. Although it did ok, I did not prime my audience enough or educate them on why they needed the course in the first place.
I focused more on the course being a new offering, than on what it actually offers them. That's a lesson I took into my other promotions for Ebook Bestseller Bootcamp.
Please share some idea of revenue.
Sharing my blogging earnings and income is a big part of my mission to be transparent online. That's why in my last blogging income report I shared how much I made, not only with my course but with every single eBook I launched as well.
But what I want to highlight here is how my pre-launch went. This is how I got paid for creating the course (therefore also covering all my hosting expenses), before I even created it, all with the help of beta-testers.
First I created the initial 10 lessons of the course. Then I sent out a few emails to targeted sections of my email list, letting them know that I'm looking for beta-testers. I explained that beta-testers will get early access to the course. They will receive 2 new lessons each week and are required to give feedback on the course at the end. In exchange, they would only pay $45, getting a 50% discount on the full price. It later went up to $147 during the last days of the launch.
1,249 people opened this particular email. 42 people signed up as beta-testers (a 3.3% conversion rate). This resulted in $1,911 in revenue. This experiment proved that my audience was indeed willing to pay money to learn this skill. Plus the good conversion rate (that is usually a 1% – 2% in the industry) was also favorable.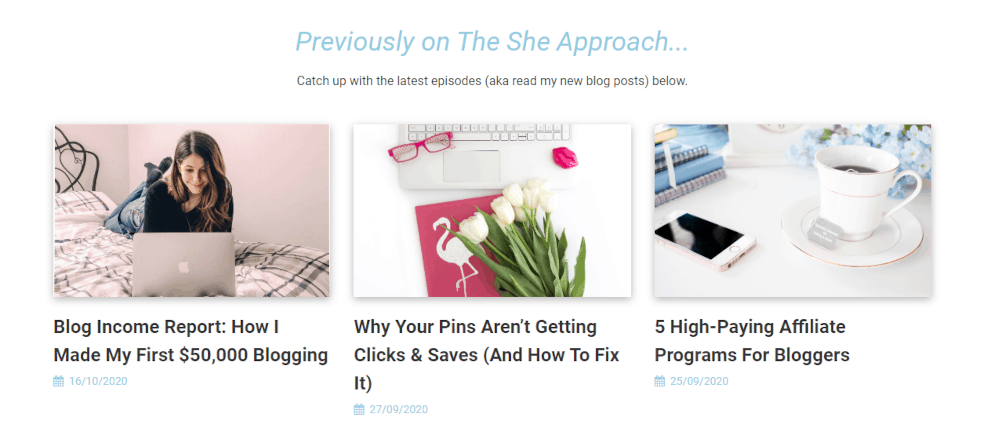 Please tell us a little about what the money you've earned from your course has done for you.
Having a higher-priced offer on sale allowed me to increase the sales of my digital products. This contributed to the decision to go full-time with my blogging business at the beginning of 2020.
Although my blog was already profitable, I wanted to make sure I had a sustainable business model in place first. Quitting my job enabled me to be fully location independent in 2020. Fortunately, my blogging business thrived this year despite a pandemic. I also made the decision to move to London. I plan to visit my family and siblings all over the world once travel restrictions are lifted.
In other words, my course enabled me to put some money aside, quit my job, and be close to loved ones.
In addition to revenue are there any numbers you would like to share?
As part of my promotional strategy, I included my course in a limited-time bundle. This was the Genius Blogger's Toolkit, that comes around just once a year. It is aimed at my target audience – bloggers.
Due to my involvement in this bundle, I grew my email list by 1,290 subscribers. I also secured 15 more testimonials for the course. Plus I made nearly $6,000 in affiliate commissions and contributors bonuses. This on top of course sales I was making on the side.
(The way it works is that you give free access to your course to all those who purchase the bundle. The bundle is a collection of 80+ eBooks, courses, and resources. As a contributor, you get 70% of the sales made through your link. This way, I was able to promote an awesome deal to my readers and make more sales for the course then I would've done by promoting it directly.)
What has creating your course done for you personally?
For me personally, the course creation process made me realize that I can do difficult things. It gave me the confidence to empower more women to share their stories with the world via their eBooks. It served as a reminder that I can achieve things if I am persistent, strategic, and disciplined.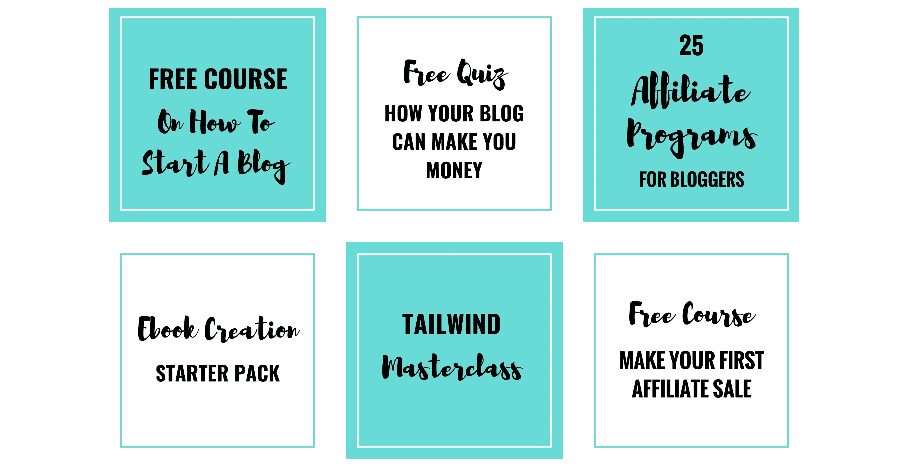 Do you have a story of a transformation from any of your clients?
As I previously mentioned, Ebook Bestseller Bootcamp is perfect for people writing their first eBook. It's also perfect for bloggers who are looking to increase their sales of existing digital products. That is what the third module focuses on. And I've had success stories from both types of students.
For example, Sarah took my course. She launched a travel eBook and made her first $100 blogging through eBook sales. She even spoke about it in this video. Seeing her beginning to monetize her blog made me so happy. We've all been there, and there's something great about small beginnings.
And then there is Debbie. She is a home decor blogger who was making anywhere from $5k to $7k each month with her eBook & printable sales. Within a week of taking my course, she tried out one of my little tweaks to her sales page and payment processor, and soon after she reached her first $10,000 month in eBook sales alone.
Seeing my students do well in such an incredible reward, and it's always amazing to see that they are getting a return on the investment in their education.
What advice do you have for people just starting out?
Whether you are planning to write an eBook, launch a course, or start a business, my advice is to do it yesterday. - Ana Skyes
Click To Tweet
I've postponed so many things because I didn't feel like I was ready, or that the course was good enough, or perfect enough, but done is always better than perfect.
I've missed out on a lot of learning opportunities that way. That's because the truth is that no matter how much you invest in your education if you're not out there applying what you've learned, and learning from how your audience reacts, you're not going to be able to adjust accordingly.
So stop postponing your idea, and start working on it now!
Learn more about Ana Skyes of thesheapproach.com: