How Amanda Tento Benefited by Adding a Google My Business Course to Expand Her Done-For-You Services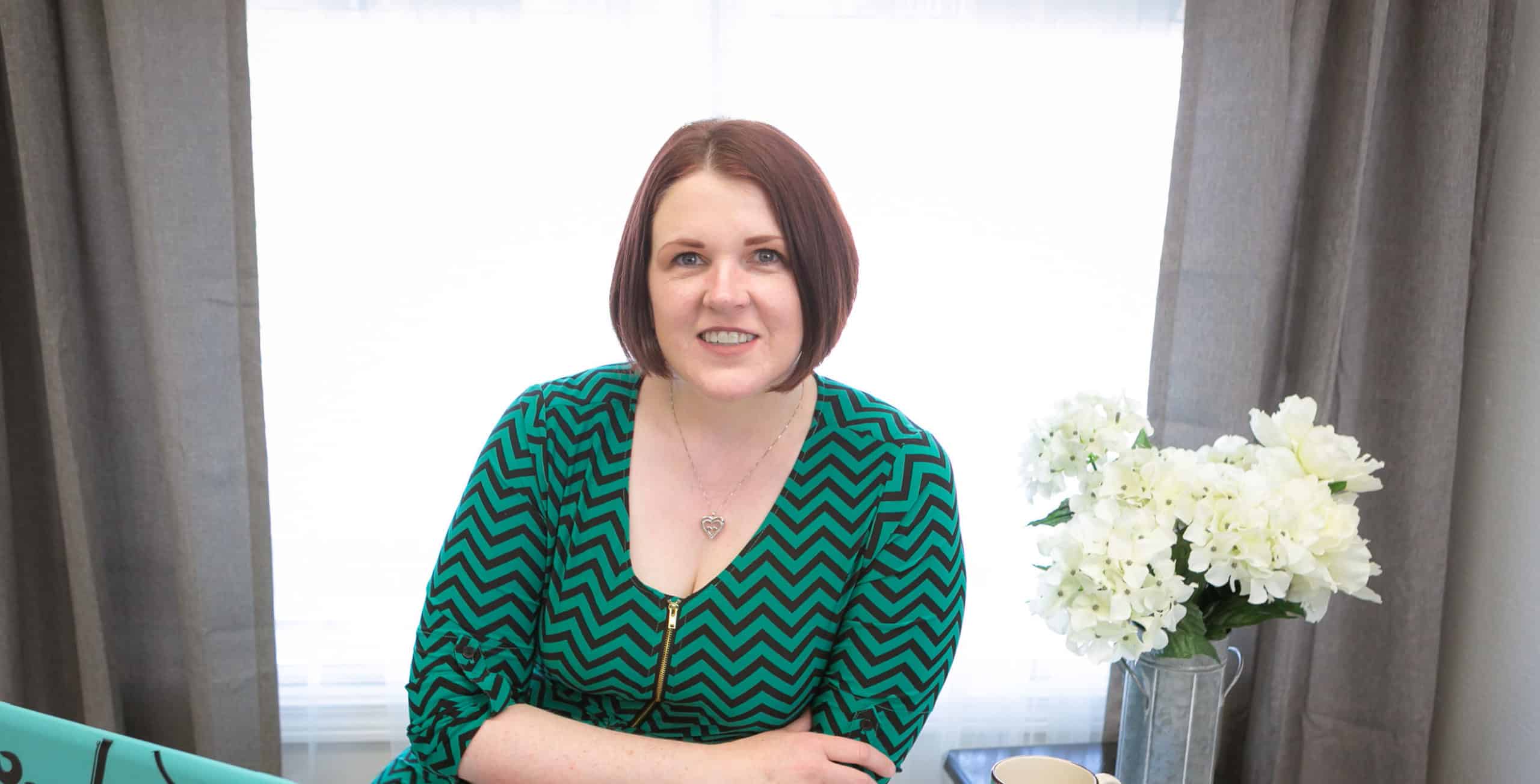 Our content is reader supported, which means when you buy from links you click on, we may earn a commission.
---
Who: Amanda Tento
Website: tdm-marketing.com
Course Topic: Google My Business
Interesting Stats: 13 speaking engagements + increase email list by 237 subscribers
Who are you and what course have you created?
I am a Google My Business Visionary and Educator.  I help small business owners increase their revenue through done-for-you services.  I've also created a do-it-yourself course for Google My Business to teach my proprietary method to Businesses who want to learn or teach their staff.
What market does your online course serve?
My course serves both location-based and service businesses.  Google My Business is THE most powerful free marketing tool online.  My management clients can typically expect to see a 20% increase in call volume in the first 6-9 weeks of management.
Why is Google My Business so powerful?  Think of where you turn when you need something.  A mechanic, a web designer, a doula, a care detail shop, even a dentist if you are new to the area … the answer for more than 80% of the world's population with internet access is Google.
In 2019, you could still find websites at the top of the search results for any of these businesses. Now, in 2021, you do a search for "coffee shop near me" and you will find a map with the "top 3" Google My Business listings.
These may have ads above them, or there may be 4 listings and the first one is an ad. The truth is that people almost never look beyond these 3 results.  They typically choose the one with the most reviews/highest rating. If you are not in the top 3, you are not being found.
The method I have created for my clients and students alike will help them to optimize their profile and quickly increase their revenue.
What's the biggest benefit of taking your course?
Business owners (students) will learn how to optimize and manage their own Google My Business listing in order to quickly grow their revenue.
How did you get into the market?
I have been doing Google My Business Management for clients for about 3.5 years. In the Fall of 2019, I started experimenting with different methods and parameters to see how quickly I could see an increase in call volume, website visits, and direction requests. I quickly started seeing huge increases in these metrics.  It was about this time that I stopped offering traditional SEO services to clients and focused solely on Google My Business based on the results and how quickly they can be achieved.
Why did you decide to create an online course in the first place?
I had been doing monthly challenges and gaining a lot of interest from the challengers on learning everything there is to know. I started by creating a Google My Business educational email sequence to educate them and then realized quickly that was not enough.  Creating the course was the next natural step.
Did you have any moments of doubt before you created/launched it?
Yes!  I think every course creator has these doubts.  Of course, I knew that there were other people out there with more experience with Google My Business than me. I also knew that most in the SEO industry were grossly undervaluing the power of Google My Business and using it to check off another box on the list of directory listings for each client. This made me intimidated about them looking down on me for focusing solely on Google My Business.
If so what made you turn it around and do it anyway?
The one thing I have always held onto is the fact that as long as you know 10% more than those you are teaching; they will learn and find it valuable.  Because I had already been teaching about Google My Business in a live challenge format, I had a pretty clear idea of what people have questions about and what they generally already know. This made it much easier for me to outline and format the course and its content.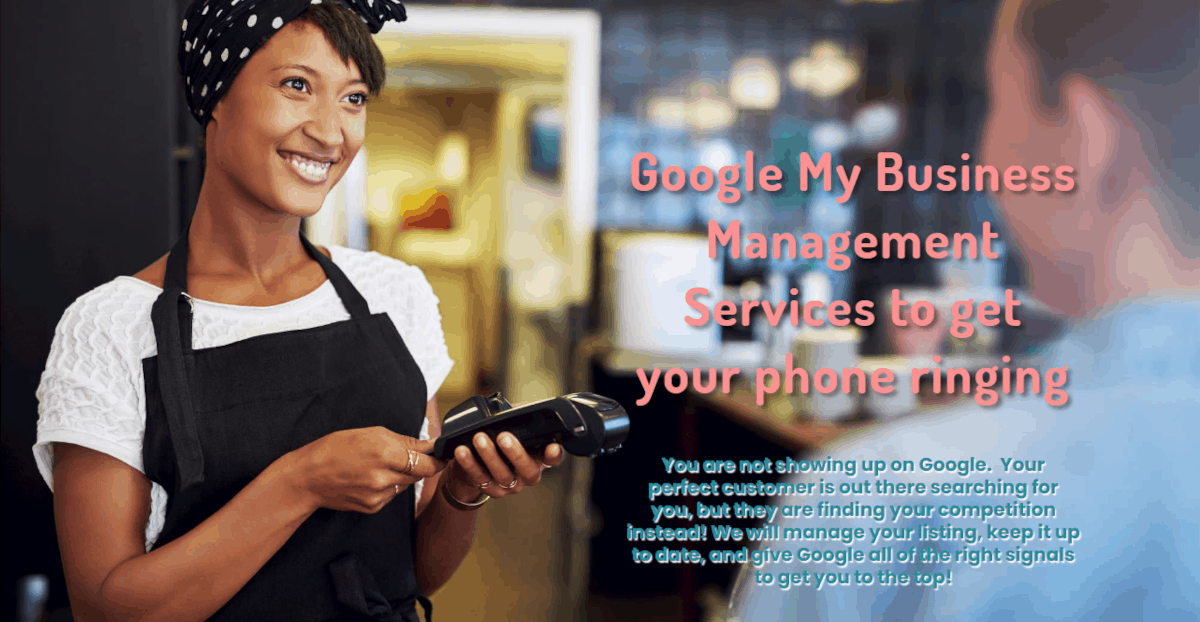 What's your online course like?
My course is primarily videos and screen shares.  It is very actionable and includes quizzes and resources.
How long did it take you to create your course?
It took me a few weeks of work to create the course. Between the outline, content, recording the videos, editing them, and making sure it was all as high quality as I could it was a labor of love.
I first outlined the steps, determined the outcomes I wanted for each step and laid out a clear actionable plan to achieve it. - Amanda Tento
Click To Tweet
Tell us a little about the process of launching your course and getting your first sale(s).
I first shared my course with my warm audience in my Facebook Group and on my email list. My first couple of sales happened almost immediately after announcing it.
Do you have a lead magnet?
Yes, I have my Google My Business educational email sequence which continues to help people learn. I also recently started using push notifications on my main website to notify visitors of updates.
What's the traffic strategy that works best for you?
I am currently hosting rooms on Clubhouse, appearing on podcasts and speaking engagements.  Talking about my course topic has been my best growth and awareness strategy.
What online course platform are you using?
Thinkific and I like it, it makes course creation easy!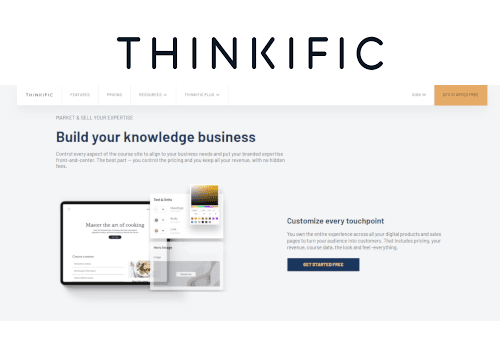 Take a Look at Thinkific!
Thinkific is the most popular online course platform used by successful course creators interviewed on coursemethod.com. It's a complete solution for creating sales pages, uploading all course content, taking payments, and more.
Price Range: Free to $499/month 
Most Popular Plan: Pro Plan at $99/month
Annual Discount: Yes, take 20% off!
Free Trial: Try out Thinkific's core features for free.
*Our content is reader supported, which means when you buy from links you click on, we may earn a commission.
Are there any features you wish it had?
I love the coupon feature so I can offer discounts to live webinar attendees. I think I would like the photo dimensions and other aspects to be a bit more customizable.
What made you decide to use your chosen platform over others?
I have another website (a membership site) with about 6 different courses that I created from scratch using WordPress and MemberPress.  I like it, mainly because all of the revenue is mine minus Stripe or Paypal fees, but there is something super simple about being able to just drop your content in without all of the backend setup.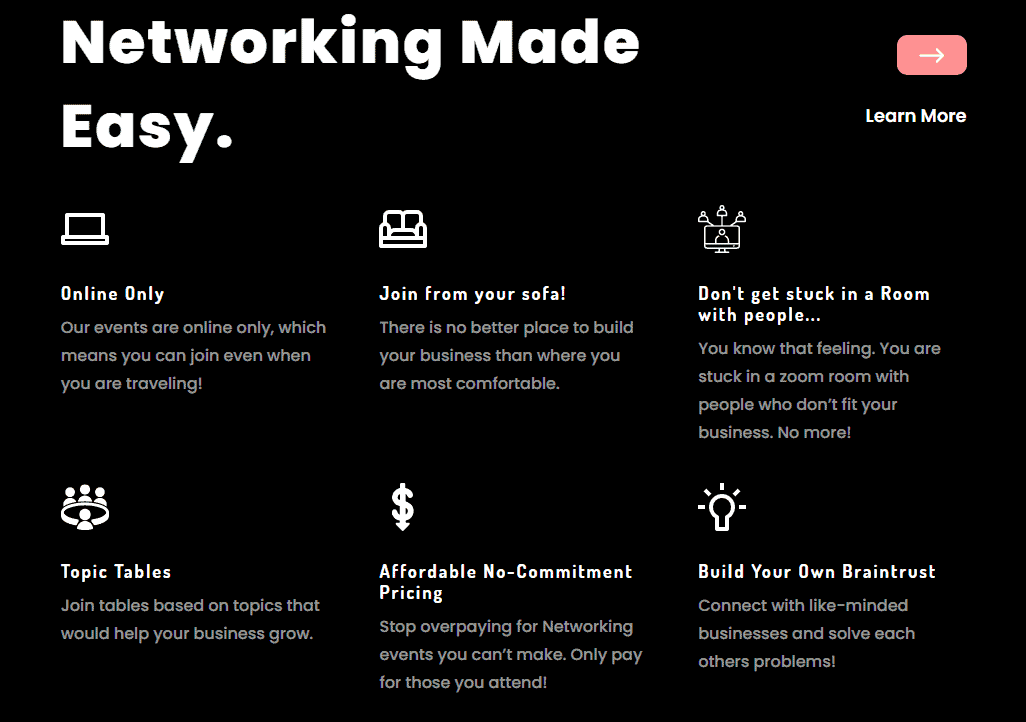 What other tools do you use to run your online course business?
I use so many!  Zoom is what I use to record because I have a green screen and can change my background.
I use Screencast-o-Matic and InVideo to create my videos.
I use Canva for graphics and workbooks.
Thinkific of course.
Social Media and Google My Business for Promotion.
What books or training programs have you found useful on your journey to a successful business owner that others might find valuable too?
I'm more of a podcast listener and there are a few good podcasts about course creation.  I also love Smart Passive Income by Pat Flynn, Entrepreneurs on Fire with John Lee Dumas, and The Gary Vee show.  I had also listened to Amy Porterfield early on in my business.
What I realized that I needed was to start a podcast about Marketing and business that was specifically geared towards moms.  We have such a different struggle. That is why I started The Determined Mom Show.
Do you have any big mistakes you've made along the way that you'd be willing to share?
Yes!  I have wasted so much money on ads!  I highly recommend organic growth like guest appearances and bookings. This has given me way more exposure, leverage, and connections than any ads ever could.
Please share some idea of revenue.
With little to no promotion, I average about 2-course sales per month.  I have not focused on the sales aspect at all. I will be shifting my focus to this in 2021!
Please tell us a little about what the money you've earned from your course has done for you.
It has allowed me to invest in new Technology and Marketing for My Business.
In addition to revenue are there any numbers you would like to share?
Through advertising the course, I have been able to book 13 speaking engagements, sign dozens of Optimization and Management Clients, and grow my Google My Business email list by 237 subscribers.
What has creating your course done for you personally?
It has elevated my status as a visionary and expert on Google My Business. My vision is for all business owners to know how to properly utilize their listings to increase their revenue dramatically.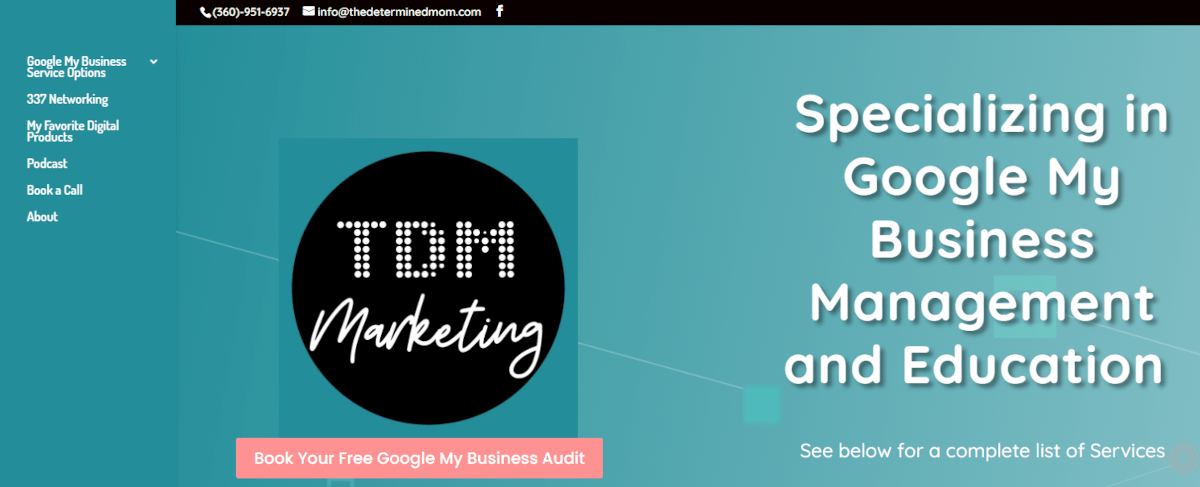 Do you have a story of a transformation from any of your clients?
I have so many!
Photographer: Followed my proprietary method for Google My Business Management (taught in the course) and she booked 15 Santa Photo Sessions in just a few weeks after she started ranking #1 on the Google My Business top 3 listings. This increase amounted in about $6,000 extra in sales.
Naturopathic Dr.: She got from page 6 of the Google My Business results all the way to #2 in just 6 weeks following what she learned in the course.
Graphic Designer: Moved to the top in her area in a few weeks after having a listing for years and booked her first client from Google Search.
Beauty Salon: After just 6 weeks of Management services, she saw a 26% increase in phone calls from her Google My Business listing.  HUGE RESULTS!   
What advice do you have for people just starting out?
Only teach about something you are passionate about and can talk about unscripted. This passion will come through in your videos and lessons and make your course more successful! - Amanda Tento
Click To Tweet
Also, focus on the end result you want your students to achieve.
Learn more about Amanda Tento of tdm-marketing.com: