How Alexis Krystina of BossLadyAcademy.com Helps Entrepreneurs Take Control of Their Finances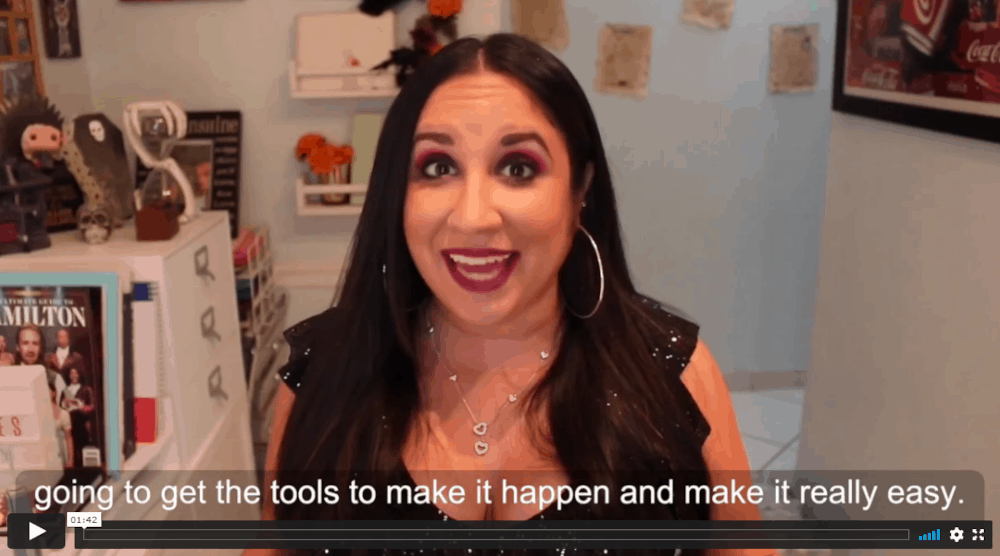 Our content is reader supported, which means when you buy from links you click on, we may earn a commission.
---
Who are you and what course have you created?
I'm Alexis. I'm a CPA, and my courses empower women in business with their most precious resource—their cash. Within BossLady Academy, I've created a suite of programs that teach business owners everything they need to know about managing their money effectively and how to integrate simple bookkeeping and tax procedures into their operations. You can find all of my programs here: bossladyacademy.com
What market does your online course serve?
My online course serves women in business who have online businesses. Many of these women are coaches, have Etsy shops, provide remote services such as social media marketing, and many actually have courses of their own!
What's the biggest benefit of taking your course?
The biggest benefit of taking my course is that business owners will finally feel confident and empowered when it comes to their business finances and even with taxes. This topic is confusing and overwhelming for most business owners. But it's also the most important to understand.
What I've created are simple methods and strategies that make it doable. The truth is 90% of businesses fail. Most of those businesses fail because they run out of cash. It's so easy to run out of cash if you aren't tracking it. And still, most business owners shut down when it comes to their numbers.
They tell themselves that they are bad with numbers. Or that it's just too confusing. Or that they'd rather have someone else do it. This is understandable, but business finances are not to be organized just for taxes. Your numbers are a tool to be used for making better and more informed decisions for the future success of the business. So, even if a business owner wants to outsource their bookkeeping, they still need to be able to make sense of the data and use it strategically for decision making.
My courses provide the tools and steps for easy DIY bookkeeping and tax processes. They also give business owners the knowledge they need to make sense of their numbers. That way they can start making intentional sales goals and smart investment decisions—and of course learn how to keep their tax bill low.
How did you get into the market?
I've been an accountant for my entire career. When I finally ventured out into the entrepreneurial space I noticed that there was a gap in the market.
Most accounting firms accept clients and nothing else. If a business is in those early stages where it isn't cost-effective to outsource their bookkeeping then that business owner most likely avoids their numbers until they've made a complete mess. At that point, spending the money to hire an accountant to fix it is no longer optional.
There are no preventative measures in the accounting industry. Accountants are there to clean the mess instead of preventing it in the first place. As I noticed this, I decided to switch things up.  I started teaching business owners how to easily manage their money and pay fewer taxes from the start.
That's when BossLady Academy was born. I love being able to help entrepreneurs feel empowered and confident with their finances. From the inception of their business instead of completely avoiding them until they've got a huge mess and a huge tax bill.
Why did you decide to create an online course in the first place?
I am actually a big fan of online courses. I love self-study work and I love having someone to connect with if I have questions.
In this day and age, we are all very busy. Often the best way for us to learn something new is to take a course on it so that we can learn it in our own time. The internet makes learning this way really convenient. I knew an online course was going to be the best way for me to break down these complex topics in a way that the average business owner can understand and to be able to reach many people at once. The format is also great because students can take as long as they need on any one particular topic. They can even go back and re-watch any of the course materials.
Did you have any moments of doubt before you created/launched it?
I absolutely struggled with doubt before I launched my course. My biggest source of doubt was that I had so many business owners telling me that they wouldn't want to learn this—they just want someone else to do it. I wondered if what I was doing was truly revolutionary or whether it was just stupid.
If so what made you turn it around and do it anyway?
I had to do some journaling and soul searching and remind myself that people really need this. I had to get creative with my marketing so that I was first informing business owners and helping them to understand that knowing their numbers is essential to the success of their business. There really is no getting around it even if you have someone else do it for you. An important point that I like to drive home to these entrepreneurs who want to avoid their finances until they can afford to outsource it is that it's really important to first know what you want with your business finances before you can hand it off.

What's your online course like?
My online course is mostly pre-recorded videos, some with powerpoints, and some with just me speaking. I also include plenty of tools like printable checklists and many spreadsheets.
How long did it take you to create your course?
I actually took a course on how to create a course and I followed each step precisely. It took me about 3 months or so to create my first full course. Since then, I've broken down the big course into smaller courses, and this year, I'm coming out with 7 new mini-courses. My process now is much simpler and usually takes about 3 weeks for a single mini-course.
Tell us a little about the process of launching your course and getting your first sale(s).
Launching my course for the first time was exciting. I created a funnel for my course and it was all also pre-recorded. The funnel included a free blueprint and then a free video series. So once I uploaded all the videos and scheduled all the emails, I was done! I was so excited and couldn't wait for it all to go out. Of course, I was really nervous that I wouldn't get any sales and I had to pep talk myself into being ok with that if it happened. On the day of the launch, it was all automated so I went to the pool with one of my friends and I checked my phone every 5 minutes! Finally, the sales started trickling in and with each one, my friend and I high-fived. It was a really great time.
Do you have a lead magnet?
I do have a lead magnet. It's called Crazy Sexy Cash and it's a free PDF blueprint that details the most important money strategies that every business should have in place. The blueprint leads into a mini-workshop and then goes into my email funnel where business owners can learn more about the various aspects of effective bookkeeping and tax strategies and then they can explore my courses and choose the one that best fits their current needs.
What's the traffic strategy that works best for you?
Facebook is definitely my favorite way to get traffic. I usually market on Facebook and Instagram to get people either directly into one of my courses or to get onto my email list where I then teach and inform business owners about the various courses.
What online course platform are you using?
I use WordPress with the Memberpress plugin.
Do you like it?
I actually love it. It is pretty technical, but I took a website design course years ago so that helped me understand the technical aspect. The best part of it is that I don't have to pay annual or monthly fees. It was a one-time fee for the plugin and that's it.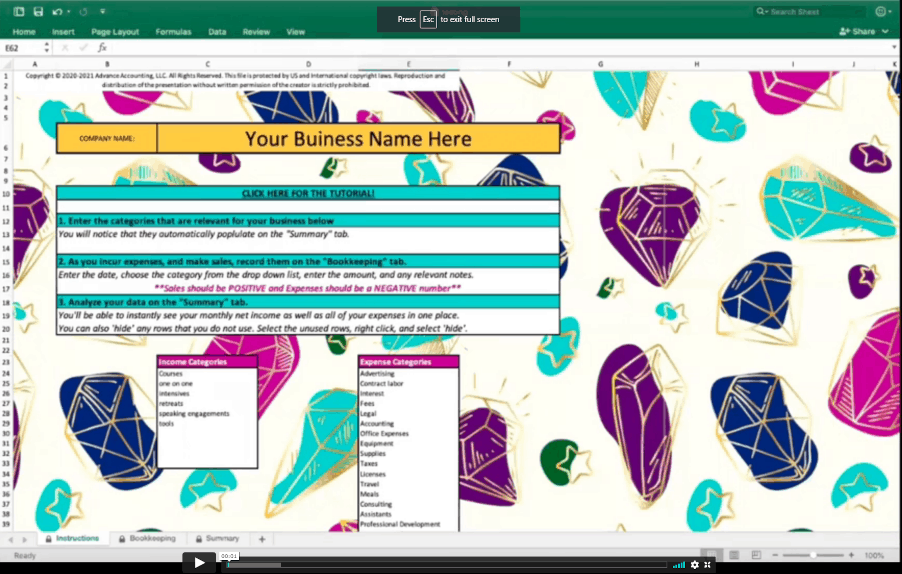 Are there any features you wish it had?
So far, it's got everything I need. It syncs with MailChimp and I can create coupons. I do wish that it had better affiliate software.
What made you decide to use your chosen platform over others?
I chose Memberpress because I already knew WordPress really well and I definitely wanted the control. I also wanted to avoid the forever monthly/annual fees that come along with using another platform like Teachable or Kajabi. And I didn't want to be tied down to a specific third party platform so I'd say for sure it was the freedom for me.
What other tools do you use to run your online course business?
I currently use MailChimp as a means of communicating with members in my online course. I also use airtable to keep track of the content—especially when I'm going through the process of creating the program.  For slideshows, I love Prezi. I just find that it's a much more engaging platform rather than PowerPoint.
What books or training programs have you found useful on your journey to a successful business owner that others might find valuable too?
I took David Siteman Garland's course: Create Awesome Online Courses. It's great. It's very thorough and I really enjoyed it. The website design course I took is called Architect from Renae Christine. It's also an amazing program that has helped me in all areas of my business.
Do you have any big mistakes you've made along the way that you'd be willing to share?
I think the biggest mistake I made was doubting myself. When we're in a state of doubt, it hinders our productivity and we end up with delay after delay with our course.
I could have launched my course much sooner but this doubt caused me to overthink everything and it really slowed things down. My advice to others is to just launch! -Alexis Krystina
Click To Tweet
You can always go back and upgrade and adjust, but to get it done, just stop doubting and keep going!

Please share some idea of revenue.
Revenue related to my business is confidential so I don't share it publicly. What I can say is that I've been able to sustain myself as an entrepreneur for over 3 years and my courses bring in the majority of my ongoing revenue.
Please tell us a little about what the money you've earned from your course has done for you.
Because of the money that I've made with my course, I've been able to be picky with my one on one clients. Most accountants are overworked and have tons of clients that they don't even like, but having the income from my courses has allowed me to have clients that are soul-aligned with me and I love each and every one! I've also been able to hire a few contractors to help me continue building my business.
In addition to revenue are there any numbers you would like to share?
I don't believe there are really any overnight success stories when it comes to growing a following, but while I was creating my course, I focused on Facebook ads to grow my email list and as I was creating, my FB ads contributed to over 1K new subscribers to my email list. That was an amazing strategy because it was mostly hands off.
What has creating your course done for you personally?
Creating my course has definitely made me feel proud. I'm happy that people find it useful and are able to finally feel empowered with their business finances instead of overwhelmed. I love creating courses and teaching business owners about managing their money and I'll definitely continue to repurpose and revamp and create new courses.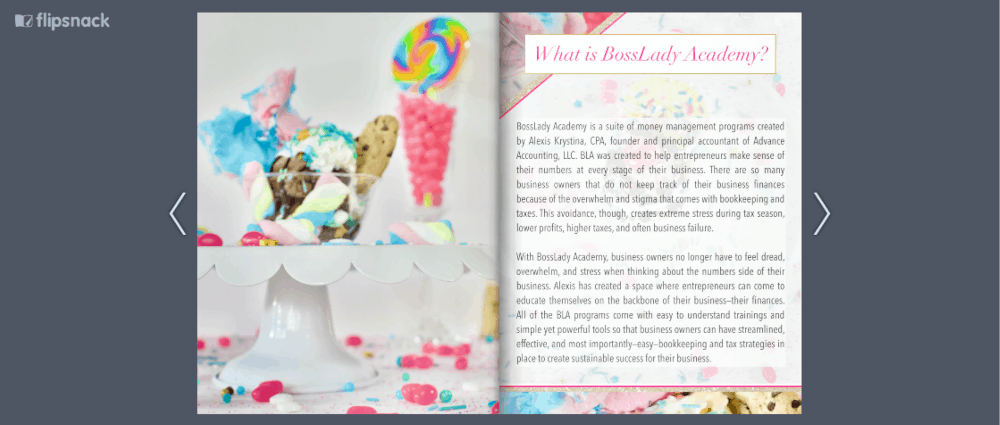 Do you have a story of a transformation from any of your clients?
My favorite story was when one of my clients was introduced to my budget/forecasting spreadsheet. Her husband works for the government and when the government shut down a few years ago, he stopped getting a paycheck. She wasn't worried though because she had been keeping up with her forecasting spreadsheet and she knew exactly how much money she was going to have in the future. She was able to easily go in and adjust her family's income and make decisions based on this information.
Using these tools to manage both her personal and business finances has created a massive amount of confidence from her and her business has grown so much because of the decisions that she's able to make with the information she receives from these tools. Every time she shares her appreciation for my training & tools, I really just feel so grateful and proud that I'm able to provide this type of security for people even when times are uncertain.
What advice do you have for people just starting out?
I think the most important thing is for people to enroll in some kind of course on how to create a course or to have a mentor who has created successful coaches. Creating a course that's valuable is a pretty big task with a lot of moving parts so being able to break down these aspects and learning from someone who is an expert in course creation can help get rid of the overwhelm so creators can actually get it done.
For me, what I wish someone had told me before I started was that I don't need to have everything in one course. That mini-courses focused on a single sub-topic are a great way to gain some momentum. -Alexis Krystina
Click To Tweet
They also help remove some of that overwhelm that you get when creating a huge course. Mini-courses can help work out some of the kinks. They ultimately help ensure that your bigger course is successful.
Learn more about Alexis Krystina, CPA of bossladyacademy.com: