Complete Guide to Choosing a Zoom Meeting vs Webinar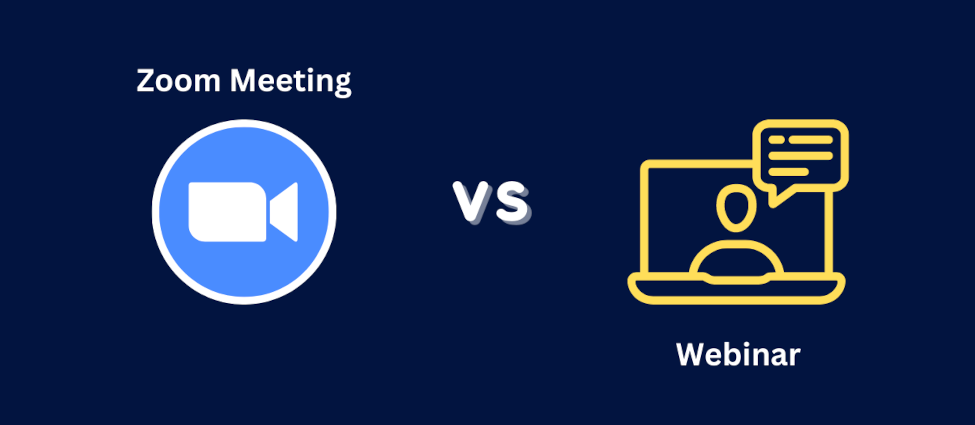 Our content is reader supported, which means when you buy from links you click on, we may earn a commission.
---
There are many situations where an online meeting is more effective and favorable than an in-person conference. There were over 300 million daily meetings on Zoom in 2020 during the Covid outbreak.
Webinars were used long before the worldwide pandemic to release content, but now there is a surplus of places to hold these conferences and to create seminars. Zoom offers multiple meeting formats that each present its unique benefits and limitations.
Zoom Meetings and Zoom Webinars provide a space online to release content for several people and share audio and video. However, both have different purposes behind their format. Continue reading to find out which platform best meets your needs to share your ideas!
What Is a Zoom Meeting?
Zoom meetings were designed to be heavily dependent on collaboration. All participants can share video and audio, chat, and show their screens. Everyone is a part of the session and can interact with the other attendees.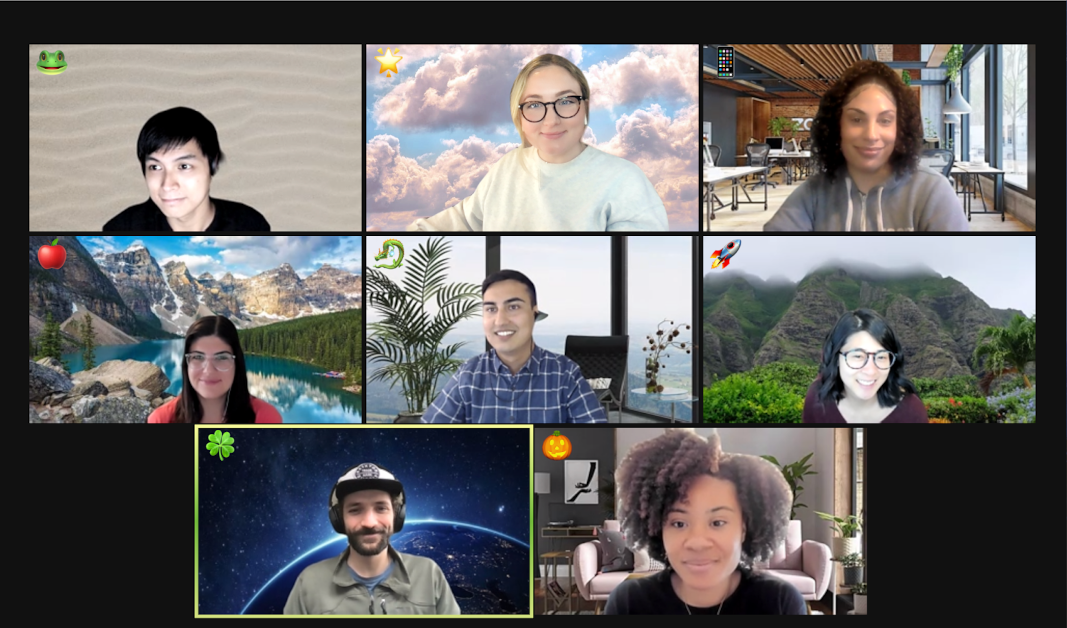 A meeting can include many things based on the host Zoom owner type (whether they pay for it and so on). Zoom meeting works for any number of groups, small or big. These meetings are great for a one-on-one conference or a department-wide meeting with a hundred people.
Zoom Meeting exists as a way to hold a meeting in the cloud without having to be in the office. It works for any business or individual and is easily adaptable.
Zoom Meeting Benefits
A meeting is typically more intimate than a webinar. Whether a sales demo, a job interview, a class, or a check-up on a project, a Zoom Meeting is a collaborative virtual event. Because of its more intimate nature, it is best for small groups that know each other.
Here are some of the benefits of using Zoom Meetings:
Can connect in many formats (Phone, computer, etc.)
Annotation options
Whiteboard for collaboration
A waiting room
A calendar to schedule weekly meetings
Screen sharing for any participant or host in the meeting
A breakout feature to divide into smaller separate sessions.
Streaming options (Youtube, Facebook, etc.)
A chat box
Up to nine spotlight speakers as the primary speaker.
The gallery view of the members is rearrangeable by the host or co-host.
Zoom Meeting Limitations
Though Zoom Meeting is a helpful resource with many benefits, there are some limitations as with any virtual replacement for something primarily done face-to-face. Some of the most problematic limitations are the participant caps and time limits.
One of the significant limitations is the number of participants allowed in a Zoom Meeting. Here is a breakdown of the numbers based on the Zoom plan you're using:
Basic (free or free with a credit card): 100 participants
Pro: 100 participants
Business: 300 participants
Enterprise: 500 participants
Add-ons: 500 participants; 1,000 Participants
Aside from the previous limitation, the free account has a time cap of forty minutes. Paid licensed account holders have two options for when the session will automatically end (forty minutes or thirty hours), whether the participants were active or idle.
When To Use Zoom Meetings?
Zoom meetings present an option for a more collaborative interactive session. Zoom meetings rely on audience participation and the breakdown of groups based on the job assignment or grouping within the company or session.
A meeting allows hosts and participants to interact with video, screen, and audio as if it was just a meeting. Zoom Meetings are ideal for business interactions, conferences, small-scale lessons, and calls.
If you know the people you are interacting with, a Zoom Meeting is the best choice, even if the other participants do not know each other. It is also better to use Zoom meetings for shorter interactions as the time is often limited.
What Is a Zoom Webinar?
A webinar is similar to a meeting in most regards, except webinars are meant for the creator to have sole control. In a webinar, only the hosts share their audio and video. Panelists can interact too, but participants can do nothing but watch, listen, and chat.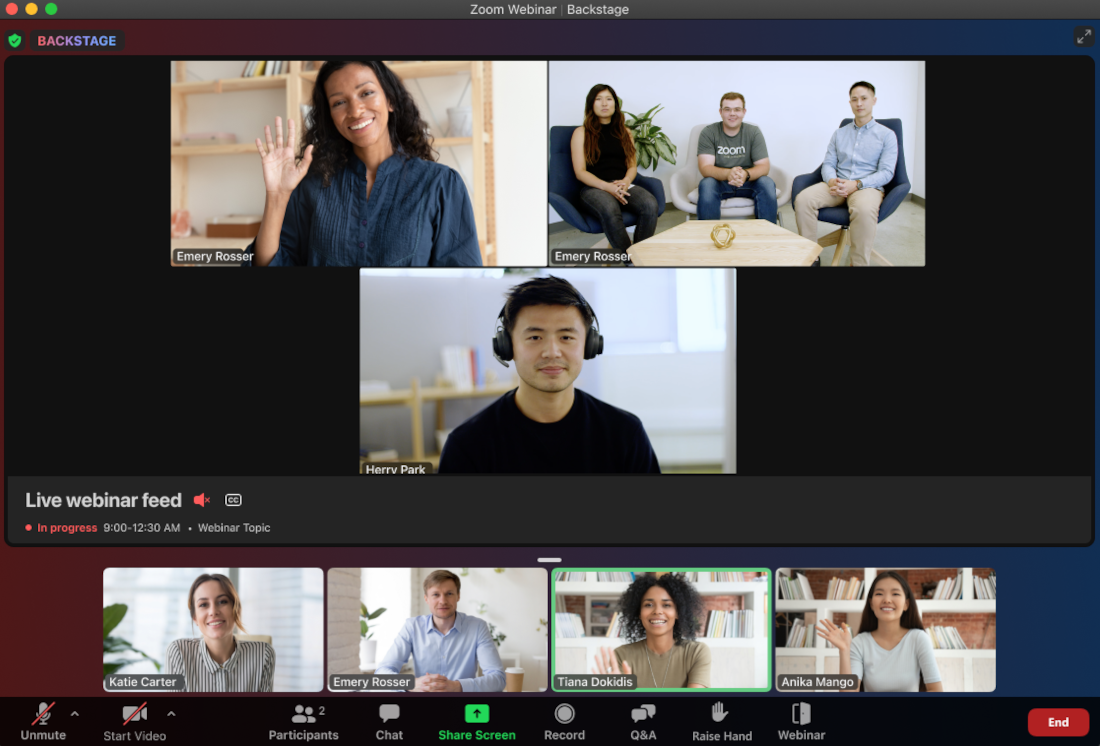 Webinars are meant to be utilized for larger-scale settings where the host and panelists do not know all the participants. Participants are there to listen and observe, though they can ask questions and answer polls.
Often compared to a lecture hall or a concert, one or a few people are in the limelight while the rest of the participants watch. The people watching often do not interact with each other but sometimes can chat. A webinar is more suited to a talk or speech than a discussion.
Zoom Webinar Benefits
Like Zoom Meeting, Zoom Webinar is simple to use daily and adaptable to the needs of the host. While less intimate than Meeting, Webinar makes it possible for large crowds to receive information from all over the world without having to be in the same place.
Here are some of the best benefits of using Zoom Webinars:
Registration is required for code access (paid or not)
Barding options to customize each Webinar
Source tracking URLs to trace back what each platform the user found to get the code
Real-time Q&A with customizable settings to best fit the host's needs.
Integrations to allow for ticketed registration
Post-Webinar surveys
Three-screen support for attendee view management
Streaming options (Youtube, Facebook, etc.)
Zoom Webinar Limitations
As with anything, some limitations can be cumbersome when using Zoom Webinars. Some primary concerns with Zoom Webinar are the requirement of a webinar license, scheduling settings, and subscription-based features.
Like Zoom Meeting, Zoom Webinar limits how many attendees can join based on the subscription level of the host. The cheapest option only allows five hundred, though you could scale up to allow up to 50,000 participants.
Hosts must maintain a webinar license to hold webinars with Zoom and send a different code to panelists than attendees. Hosts cannot control the comments or questions sent through the chat box.
Another prominent issue is the lack of ability to push back a webinar. A non-recurring webinar ID will expire 30 days after it is scheduled and cannot be opened or used after the initial scheduled date.
When To Use Zoom Webinars?
Zoom Webinar is ideal for large-scale talks when security and control are the primary concerns, along with accommodating many people for a decent amount of time. Webinars are perfect for broadcast events such as town meetings, public informational sessions, seminars, or professional development talks.
Whenever you want to reach a large audience, public or ticketed, a webinar is better than a meeting. A webinar is better for a speaker or a panel, whereas meetings are better for a community or collaboration.
A webinar is not limited to talks, lessons, or seminars, but that is what they typically get used to. Webinars are great for anything above fifty people, while a meeting would work better in the two to fifty range.
What Are the Similarities Between Zoom Webinars and Meetings?
Zoom Meetings and Webinars are conducted through the same program, allowing for many similarities even as they are dedicated to different tasks. Many basic features are the same, though minor setting changes may occur.
Here are some things that are the same between Zoom Meetings and Zoom Webinars. These include:
The host can share audio and video
Chatbox
Polling and voting options
Steaming ability
Reactions and emojis are available for participants/attendees to send
Screen sharing
File transfer
Whiteboard and Annotations
Closed captioning
Recording options
International dial-in options
Password requirement options
What Are the Differences Between a Zoom Webinar and a Meeting?
While many features transfer between the two seamlessly, some things do not compute with the other or are not applicable. Still, yet, some functions are similar but not the same.
Below are the differences between Zoom Meetings and Zoom Webinars:
| | |
| --- | --- |
| Zoom Meeting  | Zoom Webinar |
| Up to 1,000 participants  | Up to 50,000 participants |
| Attendees can share video, audio, and their screen | Attendees cannot show video |
| The host knows and, more than likely sent a link to all participants  | The host does not know all the participants |
| No practice session | Practice Session available |
| Breakout room options  | No break-out room options |
| No Q&A function | Q&A Options |
| No Paypal or other payment integration | Paypal Integration |
| Participant list available to all participants | The participant list is available only to the host and panelists.  |
Final Thoughts
Zoom Meetings and Webinars are helpful tools and share some crossover, but they have specific times when they function best. The main factors behind this are their capacity, time limit, and the function of the meeting.
Zoom Meeting is best to use for small collaborations. It is most useful when all the participants are involved and share their ideas. It can be used for daily meetings with employees, team sessions, or training small groups.
Zoom Webinar is ideal for large broadcasts. Whether it is for the town meeting, a quarterly update, or to hold an educational lecture, a webinar suits these large gatherings. Consider using it for company, city, nation, or worldwide sessions.