How Tracie Fobes Started a $5K/Month Training Company Helping Bloggers
Our content is reader supported, which means when you buy from links you click on, we may earn a commission.
---
Who: Tracie Fobes
Website: traciefobes.com
Course Topic: Blogging
Interesting Stats: Creates courses in 2-3 weeks
Who are you and what course have you created?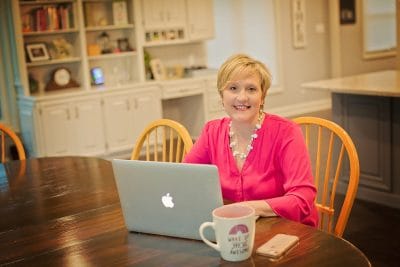 I am a blog coach who has created numerous courses to help people learn how to not only start a blog but how to make money doing so.
The courses include; Profitable Blogging Roadmap, Product Perfection, Sponsored Success, Affiliate Marketing Roadmap, and more.
What market does your online course serve?
My courses help bloggers who are either just starting out or trying to grow to navigate all they need to learn. I also teach experienced bloggers how to leverage their sites to make more money.
What's the biggest benefit of taking your course?
I break it down and literally show my students what to do.  I include videos and screenshots that literally walk you through what to do and how to do it.
There are also guides and workbooks that ensure each student has a roadmap to follow to ensure they learn and apply what they need to in the course.
How did you get into the market?
I simply put together courses based on my own experiences and expertise. I watched in Facebook groups for what people were asking and then built the content around that.

Why did you decide to create an online course in the first place?
I was asked because I am in countless groups and people were asking me if I had courses where they could learn more.
I realized there was not only a need but an audience who was ready to buy from me.
Did you have any moments of doubt before you created/launched it?
I never felt that way because I knew the content.  I also knew that I was the only me and the way I wanted to teach was unlike others in my industry.
What's your online course like?
Every lesson includes text. There are also PowerPoints and screen shares as I show you what you need to do.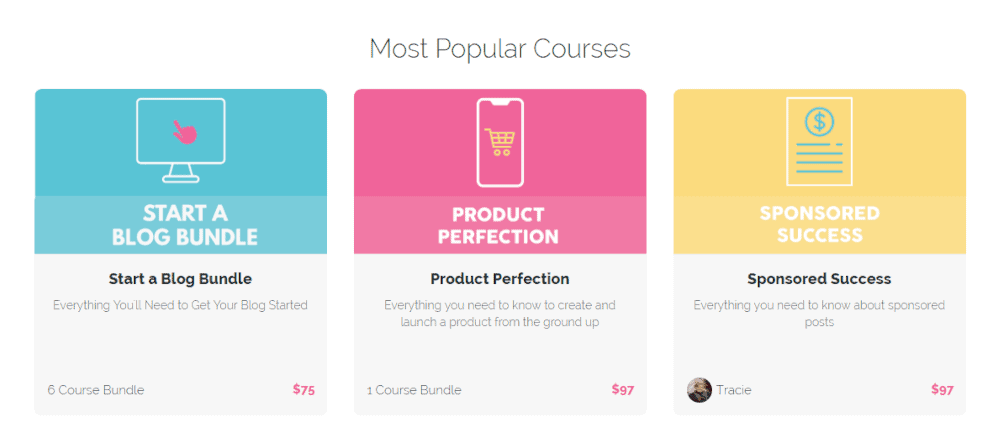 How long did it take you to create your course?
Each course usually takes me at least 2 – 3 weeks to prepare. That is because I believe in value.
I want to make sure that every video and line of text is teaching.
Tell us a little about the process of launching your course and getting your first sale(s).
I had a Facebook group and email list who were already interested in learning. So, I set up a webinar.  That moved them from potentially interested, to interested.
I ran the webinar and offered a special discount.  I was able to convert that list to a whopping 30%!!
Do you have a lead magnet?
Yes!  Every article I write has a lead magnet attached to it. Those lead to a funnel where I teach them something they need to know.  That funnels them to the course.
The funnels are all new so not much result to report at this time, but it appears to be at around 3 – 4%.
What's the traffic strategy that works best for you?
SEO.  Pinterest can work for most niches but I find that I struggle a bit with mine.  Therefore, I focus on SEO.
I prefer that as those users have a goal in mind and are going to be more willing to sign up to learn more and funnel through the process.
What online course platform are you using?
I am using Teachable as my online course platform and I like it.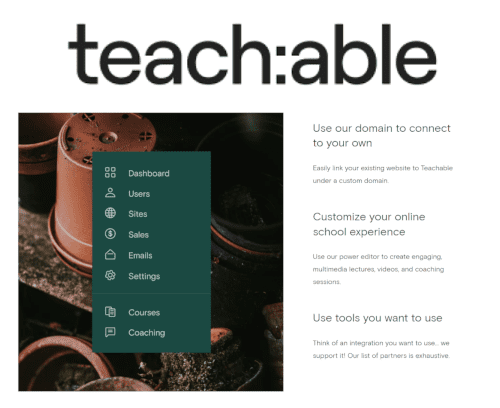 Check Out Teachable
Teachable is one of the top online course platforms used by successful course creators interviewed on coursemethod.com. It is easy to set up and build your site pages, and the course area looks great. 
Price Range: $0 (+ transaction fees) to $299/month
Most Popular Plan: Pro Plan at $119/month
Annual Discount: Yes, take 17% off!
Free Trial: Try out Teachable's core features for free
*Our content is reader supported, which means when you buy from links you click on, we may earn a commission.
Are there any features you wish it had?
Not that I can think of, it works for me as it is.
What made you decide to use your chosen platform over others?
I had taken many courses on various platforms. Teachable was the easiest for me to navigate and use, as a student.
I also like how it was easy for my students to log into a central portal to see all the courses they had signed up for in one place.
What other tools do you use to run your online course business?
Facebook and email.  They are both extremely important in getting students to sign up.
What books or training programs have you found useful on your journey to a successful business owner that others might find valuable too?
I use Facebook and spend a lot of time networking. I have not delved into other products to help me grow my biz.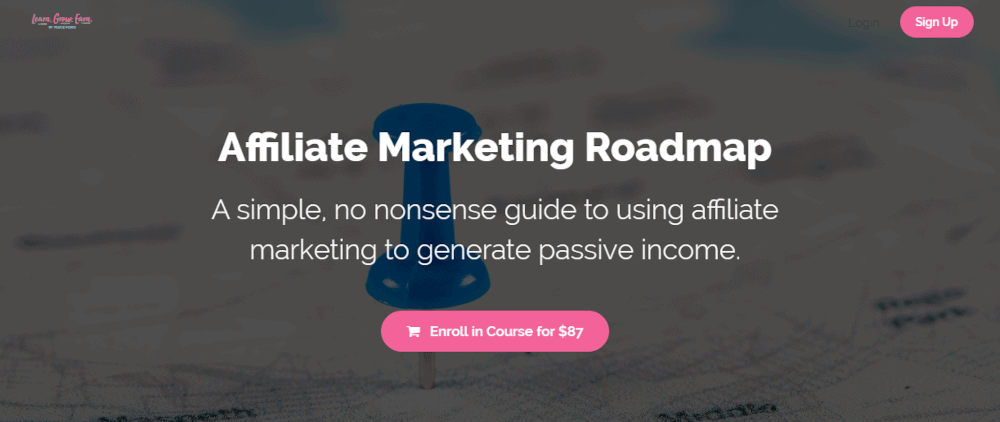 Do you have any big mistakes you've made along the way that you'd be willing to share?
One of my biggest mistakes is not having a launch for every single course. – Tracie Fobes
Click To Tweet
Each course needs to have hype and get people excited. That is key to getting any course off of the ground.
Those that I did this on have had a much higher success rate.
Please share some idea of revenue.
The average I make on the courses is around $5k a month.
Please tell us a little about what the money you've earned from your course has done for you.
We were able to purchase our dreamland this past year.  Now, we are getting ready to build a cabin on our property so we have a place to escape to on the weekends.
In addition to revenue are there any numbers you would like to share?
I leverage the power of the Facebook group. I am in multiple groups and provide value.  That makes people want to click on my profile to know more about me.
They find my site and sign up. They then get put into various funnels to learn more about the products I have to sell.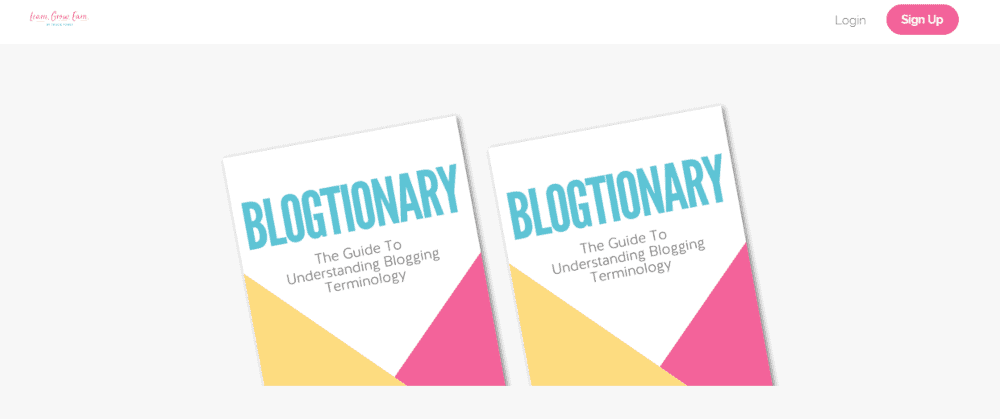 What has creating your course done for you personally?
I know I am making a difference in someone's life. They are finding a way to either replace or add revenue so they too, can make their dreams come true.
There is no greater feeling than to have someone email to tell you that they finally get it and that your course worked for them.  When you heard of how a student learned from you and made $600 on her first launch – you know you are doing something right.
Do you have a story of a transformation from any of your clients?
One of my students was not sure she could sell printables products.  She took my course and was able to find the perfect idea. By applying all of the techniques in my course and on a weekend, she was able to make more than $600!
She now is developing more products to sell to increase her revenue.

What advice do you have for people just starting out?
Make sure you are offering something people want to buy. You need to do your research.  Otherwise, you may make something that nobody wants to buy.
You should not choose not to do something because someone else already has done it. You are the only you. – Tracie Fobes
Click To Tweet
Only you have that voice or knowledge to teach the topic.  People will sign up because of what you are going to do for them.
Learn more about Tracie Fobes: