How SpaceandTime.co.uk Has Delivered Over 1,000 Hours of Live Training in Digital Marketing

Our content is reader supported, which means when you buy from links you click on, we may earn a commission.
---
Who: Stephen Harrington
Website: spaceandtime.co.uk
Course Topic: Digital Marketing
Interesting Stats: 5 geographical locations
Who are you and what digital training company have you created?
I'm one of the executive directors at Space & Time – growth marketing agency – responsible for the media, technology and training divisions across the company. To support clients that would like to bring any media buying activity in-house, we've created a consultancy digital training division.
What market does your digital training serve?
We provide marketing services to the UK and further afield. Predominantly we are based in the UK though, where we offer options for clients to come to one of our offices in-person or we can do training virtually. We have provided virtual training services for international clients too. Our training offerings encompass a range of key areas in digital marketing. We provide comprehensive courses in PPC advertising, SEO, paid social media marketing, programmatic advertising, and Google's systems training.
What's the biggest benefit of taking your online courses?
You'll be being trained by the practitioners and specialists, the people who live and breath it and manage those accounts on a daily basis.  They haven't just learnt the training course, they're experts in the field and can respond to questions competently. Given our 5 geographical locations, we're able to offer training throughout the UK. We often find that clients really value that face-to-face contact.
During the 23 years we've been running we've developed a reputation as a long standing agency. We've been recommended by The Drum and by the RAR (Recommended Agency Register). Our specialists are familiar and experienced with providing training for a wide range of sectors from healthcare to travel, housing and ecommerce.
What's more, only 3% of digital agencies hold a Google Premier Partner status, and we're one of them! We're also Meta and Microsoft business partners too and run all of our activities and training to meet these best practices. Each member of our team has to sit exams to get accreditations from these digital platforms before being able to carried out work or training on their specific fields.
How did you get into the market?
There were a number of different reasons. First and foremost, we wanted to improve our clients' knowledge and understanding of the services we offer, we find this to be really beneficial for establishing those relationships. Educating and training our clients enables better conversations with them and deeper understanding of what we do. In response to the in-housing trend in recent years, it enabled us to support clients in that journey and act as consultants.
Why did you decide to create a digital training company?
From a partnership perspective, our training courses help to enhance comprehension of our services. At Space & Time, our aim is not solely to tell clients what they should do; we strive to empower them to make informed decisions for themselves.
Also, we'd be lying if we said that revenue isn't another reason. Our training serves as an additional source of revenue for the agency and acts as a fresh driving force for our business. When clients enrol in our courses and find value in what they learn, it opens up more opportunities for new business conversations.
Did you have any moments of doubt before you launched your training company?
Moments of doubt came from producing the content. Producing a day's training course or even half a day course takes a huge amount of hours and these are hours that we take out of our normal day jobs and the other sides of the business. But it's been so worth it.
Believe it or not, another obstacle has been the nature of digital marketing itself. It's continually changing and evolving, which means that our training has to constantly adapt to keep up with this. For instance, if a user interface changes, we always need to be sure that we're updating our training materials and walk-throughs to keep these up-to-date. This is definitely a challenge and in the past has caused moments of doubt to creep in. But we've always pushed on and continued because not only was there real demand from clients, but they were also finding the training to be extremely valuable to their businesses.
What are your online courses like?
Our online courses are not pre-recorded, they're all live. Whether that be virtual or in-person. This is really important to us. Each course is structured as either a half-day session (3 to 4 hours) or a full-day session (approximately 6 hours).
The content is mostly PowerPoint based but becomes interactive with our quizzes and manuals that clients can flick through and take away with them. Our dedicated trainers strive to move away from a monotonous "death by PowerPoint" scenario. Instead, they actively maintain momentum and capture interest by delving into the platforms themselves to show examples of how this is done in context.
For instance, in our Google Analytics course, trainers may demonstrate specific actions within the platform to reinforce understanding. This really helps to not only keep clients helps to solidify their grasp of the information and aids in retention, especially in online settings.
Our team goes beyond theory and practically guides attendees through the step-by-step process of setting up digital campaigns. This hands-on experience provides participants with a genuine sense of the software, tools, or strategies being taught.
How long does it take you or your team to create a new course?
From scratch, it takes us around 3 months of preparation to create a full-day training course. We do this 100% ourselves. We don't have one dedicated person, it's a collective team effort. Our specialists contribute their expertise to develop various aspects based on their respective areas of proficiency. However, the true value lies in our collective experience of 23 years, as well as the individual insights and lessons we have gained from diverse endeavours.
Tell us a little about the process of launching your first course and getting your first enrollment(s).
Our initial course, the digital overview course, was specifically designed for our existing client base. Its purpose was to provide them with a solid understanding of digital media. As an agency with over two decades of experience, we have witnessed and navigated the transition from traditional media to digital media alongside our clients. This course was created to support that transition and accompany them on their digital journey.
Recognizing the demand for such training, we proactively reached out to our key clients, particularly those who had expressed interest. The response was highly positive, with clients eagerly embracing the opportunity to enhance their knowledge. They also expressed a desire for more in-depth exploration of specific topics such as PPC, SEO, and others. This feedback encouraged us to develop additional courses that delved deeper into these areas. The positive reception and requests for more courses instilled confidence in us, motivating us to expand our training offerings.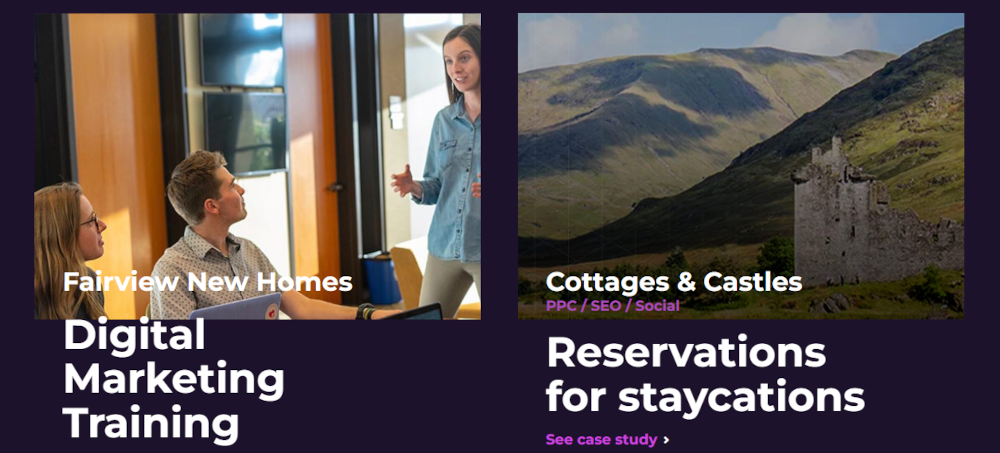 Do you have a lead magnet?
No, we don't! We have the confidence in our conviction, so we don't feel the need to give too much away for free. But if they have any questions whatsoever, we make ourselves available to them to find out everything they need. We're always available for a call or a cuppa to talk through anything including adding in bespoke training services too. We also send each client our training credentials document, which contains previous client testimonials, a detailed outline of what they'll learn on each course.
What's the traffic strategy that works best for you?
We practise what we preach. Our traffic generation comes from digital marketing activity, which is predominantly ads across Google and Meta. We bid on all the right keywords in search of a digital training course. We do thorough research into keyword strategy to really understand that user journey. So we also identify demand earlier in the funnel. For instance, keeping in the loop with forums and when someone is googling how to do SEO, PPC, social media, G4, etc. We create blog posts for our website about any relevant courses to in-demand topics and include information on how they can get that training from us.
Additionally, word-of-mouth referrals play a significant role in our success.
We have been fortunate to receive numerous recommendations from our previous clients, who have experienced the value and impact of our training firsthand. - Stephen Harrington
Click To Tweet
What online course platform are you using?
We don't use an online course platform. We sell our courses directly, without an ecommerce element on the website. All of our training courses are lead gen based. People will either call us or fill in a training request form and then book them that way. Realistically, this method is not as sophisticated as we'd like it to be, so we are looking to developing a slicker way of doing it. But up to now, this has seemed to work really well for us and our clients.
Do you like it?
We're quite comfortable with the method we've got at the moment. Our next goal is to set up our own dedicated training platform, but at present our clients are really happy the way we do things. But using a platform would likely include less admin in the long run.
What other tools do you use to run your digital training business?
Our business operations are integrated with Office 365, which allows us to seamlessly conduct virtual training sessions using Microsoft Teams. We utilize various tools within the Office 365 suite to enhance the training experience, such as creating handouts using Microsoft Word and delivering dynamic presentations using PowerPoint.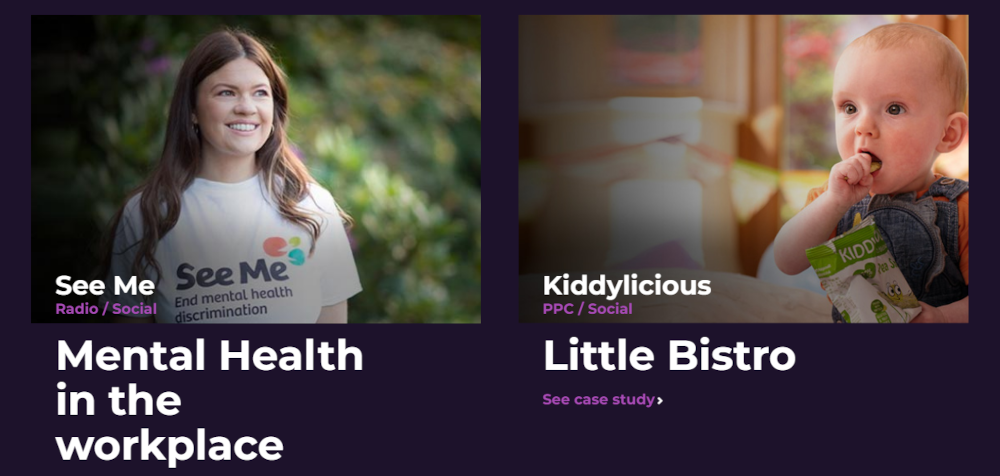 What books or training programs have you found useful on your journey to a successful business owner that others might find valuable too?
    Good to Great: Why Some Companies Make the Leap…and Others Don't. Jim Collins
    Influence by Robert Cialdini
    Leadership and Self-Deception: Getting Out of the Box. Arbinger Institute
    Zero to One. Peter Thiel and Blake Masters
    "Hacking Growth" by Sean Ellis and Morgan Brown
Do you have any big mistakes you've made along the way that you'd be willing to share?
One valuable lesson we learned is that we should have pursued our training initiatives sooner. We should have trusted our instincts and recognised that it was the right path to take, rather than being discouraged by the initial challenges of organising and dedicating time to develop the courses.
Over time, we discovered the importance of breaking down the process into smaller, more manageable tasks and adopting an all-hands-on-deck approach, with each team member taking ownership of different sections. - Stephen Harrington
Click To Tweet
This collaborative effort allowed us to seamlessly integrate all the components into a cohesive whole.
Through this experience, we realised the significance of taking decisive action as a team. As a result, our relationships with clients have improved significantly as they now have a clearer understanding of what we do and appreciate the value we bring.
Please share some idea of revenue for your digital training company.
On average, our monthly training sales amount to approximately £5,000.
Please tell us a little about what the money you've earned from running your digital training company has done for you.
Training is one of the business divisions within our wider growth marketing agency. The revenue has gone back into the rest of the business and allowed us hire expert staff, expand our offerings elsewhere and increase our overheads.
What has creating your digital training business done for you personally?
I've had been a huge sense of achievement being able to develop a full business division dedicated to training within the agency. The real achievement is the collaboration both internally, with colleagues, and externally – really cementing those relationships with our clients. Being able to work with our colleague throughout the business to produce best in class training has been a challenging but rewarding experience and being able to see the effects of this and the successes afterwards, seeing clients enjoying them and engaging with them and improving their offerings. As a team, we take great pride in what we have achieved
What advice do you have for people just starting out?
I'd say don't let the number of competitors put you off. If you have something to offer that you truly can stand behind and that you're passionate about - go for it. - Stephen Harrington
Click To Tweet
It would have nice to have had crystal ball, so we knew what updates there'd be to tools and platforms we use. But sadly, this isn't possible, so our responsibility is to swiftly react and respond as soon as these changes are introduced or even before they roll out. That's why we always stay at the forefront of industry developments, ensuring we can adapt our training content accordingly and produce the best possible training for our clients.
Learn more about Stephen Harrington of spaceandtime.co.uk: