How Spitty of SpitFireTraders Brought in $9000 in the First Month After Launching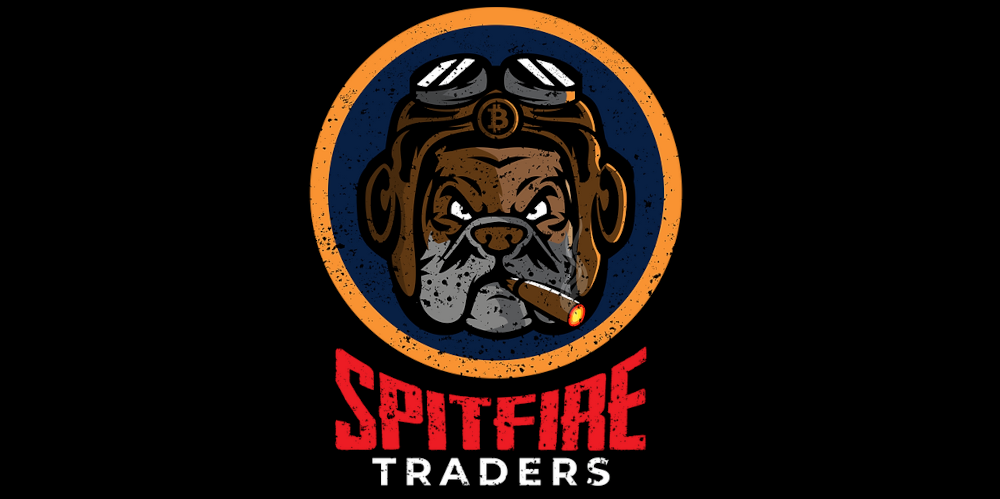 Our content is reader supported, which means when you buy from links you click on, we may earn a commission.
---
Who: Spitty
Website: spitfiretraders.com
Course Topic: Professional Trading
Interesting Stats: 100 users signed up on the first day
Who are you and what course have you created?
My name is Spitty, and I am a professional trader and educator with a no-nonsense approach to trading. I founded Spitfire Traders back in 2021 to share my knowledge and expertise with others.
My course, Spitfire Traders, combines the best of what I've learned over the years to create a comprehensive and practical trading education program. I focus on teaching confluence trading, which combines multiple forms of technical analysis to identify high-probability trades. The course can be found here, and for more information about Spitfire Traders, you can also visit our homepage.
What market does your online course serve?
Spitfire Traders serves the finance market, specifically focusing on cryptocurrency, stocks, and forex trading. Our course is designed for individuals seeking to learn practical trading strategies and techniques from the comfort of their homes. We cater to a diverse audience, from beginners to experienced traders, looking to improve their skills and knowledge in the rapidly evolving financial markets.
Our mission is to provide an accessible, affordable, and high-quality trading education that empowers people to make informed decisions and succeed in their trading endeavors. We're passionate about equipping our students with the tools and knowledge they need to navigate the world of finance and seize profitable opportunities while minimizing risk.
What's the biggest benefit of taking your course?
The biggest benefit of taking the Spitfire Traders course is its accessibility and inclusivity. We cater to individuals from all backgrounds and experience levels, ensuring anyone can access high-quality trading education without needing prior knowledge or a large financial investment. Our course covers everything from the basics to advanced trading techniques, with hundreds of hours of educational content available.
In addition to the comprehensive course materials, students also gain access to a private community of like-minded individuals, all working towards the same goal. This supportive network fosters an environment of shared learning and growth, where more experienced members offer valuable hints and tips to those just starting out. As the lead educator, I am available seven days a week in our Discord community to answer questions and share my trading plans. By providing an affordable, accessible, and comprehensive trading education, Spitfire Traders empowers individuals to navigate the financial markets and achieve their trading goals confidently.

How did you get into the market?
My journey into the financial markets began with a strong interest in finance from a young age, despite coming from a low-income background and growing up on a council estate in West Yorkshire. Having held various sales-oriented jobs, I saw trading as a viable option to improve my life. Fast forward to 2021, and trading had become my full-time career, allowing me the flexibility to watch my 3-year-old son grow without being tied to traditional office hours.
Why did you decide to create an online course in the first place?
The overwhelming demand from my Twitter followers primarily drove the decision to create an online course. - Spitty
Click To Tweet
During the 2020/2021 bull run, my posts warning about an imminent correction in Bitcoin's value gained significant attention, resulting in rapid growth of followers and numerous requests for me to teach them.
I never imagined the success Spitfire Traders would achieve today, but I recognized the need for high-quality and affordable trading education. Drawing from my own experience, I knew that many courses available were regurgitated 'simple' TA tips and tricks sold at exorbitant prices, having wasted thousands of dollars on them myself. Motivated by this, I set out to create a course that pulled the best information from hundreds of sources, offering genuine value to learners and standing out as one of the best in the market.
Did you have any moments of doubt before you created/launched it?
Indeed, I experienced moments of doubt before creating and launching the course, with imposter syndrome being a prevalent issue. Although I had mastered trading and technical analysis, teaching others was a different challenge. However, the unwavering support and encouragement from my Twitter followers, combined with my determination to provide an accessible and high-quality trading education, pushed me to overcome these doubts and create Spitfire Traders. By focusing on the value I could bring to my students and the positive impact my course could have on their trading journey, I was able to turn my hesitation into motivation and bring my vision to life.
What's your online course like?
My online course is predominantly video-based, with each module featuring live-stream presentations and deep dives into live charts.
One of the key advantages of the live stream format is that it allows users to ask questions about the topic, enabling me to address their concerns and ensure they fully understand the material. – Spitty
Click To Tweet
People who watch the videos later can also ask questions within the private group.
In addition to the video content, the course offers cheat sheets, software templates, and other downloadable resources to support learners. The modules are organized into sections, each containing different live streams. To reinforce learning, we conduct wrap-up streams at the end of each module, where we apply the material in real-time to help students grasp the concepts better.
How long did it take you to create your course?
Creating the initial plan for the course took several weeks, but the course itself is an ongoing project. With over 100 hours of material and counting, the course has more than enough content to help people become full-time traders. As a confluence trader, I use multiple forms of technical analysis to build a trading plan (you can read my blog post about it here). This approach made the process relatively straightforward for me.
I started by planning out every technical analysis I use and breaking them into subsections. To help me organize everything, I created a comprehensive flowchart in Excel, which I still use today as a reference while working on the course.

Tell us a little about the process of launching your course and getting your first sale(s).
The launch of the course was relatively straightforward. I primarily used Twitter to promote it and later introduced YouTube to grow my audience further. Initially, I used Patreon as the platform for hosting my course, as it provided everything I needed at the time. However, after a few months, my needs changed.
It's important to note that I have never aggressively marketed the course, and I still stand by the fact that I only want to attract people who genuinely want to learn. I will never promote it as a get-rich-quick program to lure people in. The course is designed for those truly committed to learning and improving their trading skills.
When we launched the course, I was astounded by the response. On the very first day, we had around 100 users sign up, which far exceeded my expectations. – Spitty
Click To Tweet
I had anticipated maybe one or two sign-ups, but the overwhelming interest showed a genuine need for an honest, comprehensive trading course. This incredible start motivated me to continue refining the course and supporting our growing community of eager learners.
Do you have a lead magnet?
We don't use any lead magnets in the traditional sense. Our primary focus is providing valuable content and insights through our Twitter and YouTube presence. By consistently sharing honest and genuine content, we can organically attract people who are genuinely interested in learning and improving their trading skills. This approach has allowed us to build a strong, dedicated community of students without resorting to flashy marketing tactics or misleading promises.
What's the traffic strategy that works best for you?
Our most effective traffic strategies include utilizing Twitter, YouTube, and maintaining a comprehensive blog section on our website for organic search growth.
We've recently hired a content writer to assist with creating valuable content for our blog under my guidance, ensuring that the information we share is accurate and insightful.
While Twitter and YouTube have already proven to be highly successful in driving traffic to our course, we recognize that the SEO side of things might take some time to show significant results. However, we are committed to a long-term approach, ensuring that we consistently provide valuable content across all channels for the benefit of our audience.
What online course platform are you using?
Initially, we started with Patreon as our online course platform. It was a suitable option at the time, but as our course grew, we faced challenges with the fees and lack of customization options Patreon offered. After weeks of researching various other platforms, we found that many were primarily catered to large organizations, and some were not open to supporting finance-related content. Ultimately, we decided to use Wix as our online course platform, as it provides us with the flexibility and control needed to deliver the best possible experience to our students.
Do you like it?
I love using Wix as our online course platform! The full customization options allow us to tailor the course to our specific needs and provide the best possible experience for our students. Additionally, the back office plugin makes creating and launching courses easy. And one of the best features is their outstanding support team, who are always ready to help and address any issues we might encounter, usually resolving them within the same day. Wix has truly made running our online course a breeze.

Are there any features you wish it had?
The one feature I wish Wix had is a Discord plugin. It would be incredibly helpful to seamlessly integrate the two platforms, allowing new course participants to join our private Discord group upon enrollment automatically. This would streamline the onboarding process for new students.
What made you decide to use your chosen platform over others?
There are several reasons why I chose Wix as my platform for Spitfire Traders. First and foremost, the back office plugin is specifically designed for online courses, making it an ideal fit for our needs. Additionally, Wix provides excellent site uptime, ensuring our students' smooth and uninterrupted experience. The platform also offers integration with various payment processors, making transactions hassle-free for both our students and us. Lastly, the ability to fully customize every aspect of our website allows us to create a unique and tailored learning environment that truly represents the values and goals of Spitfire Traders.
What other tools do you use to run your online course business?
To run Spitfire Traders effectively, we rely on a variety of tools that complement our Wix platform. We use YouTube to live stream our educational sessions, allowing real-time interaction with our students. OBS (Open Broadcaster Software) is our go-to software for streaming and recording our videos, ensuring a high-quality viewing experience. For secure video hosting, we turn to Vimeo, which provides a reliable and safe platform for our course content. Lastly, Discord is an essential tool for building and maintaining our close-knit community of traders, where they can share their insights, ask questions, and support each other throughout their learning journey.
What books or training programs have you found useful on your journey to a successful business owner that others might find valuable too?
While my background in running a service lead sales organization provided me with a strong foundation for building Spitfire Traders, I must credit the other trading courses I've taken in the past. These courses showed me what not to do when creating an online course. By learning from their shortcomings and understanding the gaps in their content and approach, I was able to develop a course that effectively addresses the needs of our students and ensures a positive learning experience for all.
Do you have any big mistakes you've made along the way that you'd be willing to share?
My biggest mistake was grossly underestimating the time it would take to engage with the community and answer questions from my students. Initially, I spent countless hours each day responding to inquiries, often repeating the same answers. This impacted my work-life balance and cost me money, as it ate into my trading hours, and my income from trading dropped significantly.
To remedy this, I created a central Q&A section within the community where users can search for answers to their questions. They can submit a question for me to answer if they still can't find what they're looking for. This solution has freed up a considerable amount of time and helped me to address a significant mistake in managing my online course business.
Please share some idea of revenue.
The launch numbers for the first month of Spitfire Traders exceeded my expectations, bringing in just over $9,000. This was a pleasant surprise, considering I initially anticipated earning around $250. The success of the launch demonstrated the demand for genuine, no-nonsense trading education and reinforced my commitment to providing valuable, affordable content to help aspiring traders succeed.
Please tell us a little about what the money you've earned from your course has done for you.
While Spitfire Traders hasn't made me dramatically wealthier, it has established a lasting business that will serve as a legacy for traders today and in the future. I'm optimistic about the growth we'll see in 2023, and I anticipate expanding our team, including more coaching staff and producing even more high-quality content. I'm genuinely excited about the future prospects of Spitfire Traders. As the business grows, I've promised my wife a well-deserved trip back to the Caribbean, so we can enjoy some much-needed downtime together.

In addition to revenue are there any numbers you would like to share?
We doubled our Twitter following in the past six months from 2.5k to over 5k. The key to our growth was making our posts as authentic as possible. Many influencers and fake gurus are out there posting the same content daily, so standing out with authenticity is crucial. Additionally, we maintained consistent engagement with well-respected figures on Twitter, eventually becoming friends with them. This networking has allowed us to share each other's content, benefiting all parties involved and contributing to our growing audience.
What has creating your course done for you personally?
Since starting Spitfire Traders, my confidence in content creation has increased significantly. I am now much more comfortable talking to the camera and presenting my course. This newfound confidence has not only improved the quality of my educational material but also made the entire process of teaching and engaging with my audience more enjoyable and fulfilling.
Do you have a story of a transformation from any of your clients?
One of my proudest moments as a trading educator happened when my first member went full time in just under six months. This member lives in Eastern Europe and has been studying extremely hard since the beginning and has earned a reputation in the group for his excellent trading setups. The day he announced in the group that he had officially turned full-time and quit his job, I couldn't have been more proud of him.
It was an incredible feeling to see our first member achieve such success. Now, he spends his life traveling the world and trading at the same time, sharing amazing pictures with the group from his adventures. While we've had many more successful students since then, his story will always hold a special place in my heart as my first student to accomplish this feat. It still brings a smile to my face just thinking about it.
What advice do you have for people just starting out?
When creating and launching an online course, my top tips would be:
Be flexible with your time: Don't underestimate how long it takes to create a successful course. Whatever time frame you have planned, double it to account for the unexpected.
Embrace mistakes: Don't be afraid to make mistakes, as they are inevitable. Use them as opportunities to learn and improve your course.
Persevere through self-doubt: There will be moments of doubt, but if you are truly an expert in your field, trust in your abilities and keep pushing forward.
Put yourself in your students' shoes: Walk through the entire process from their perspective, and think about the experience they will have. This will help you create an engaging and beneficial course for your students.
Continuously update and improve your content: The learning process never stops, and neither should your course. Regularly review and update your course material to ensure it stays relevant, engaging, and effective for your students. This will also keep your content fresh and enhance your course's value in the long run.
Learn more about Spitty of spitfiretraders.com: