What Simba Nyazika Learned by Converting His Live Body Language Workshop into an Online Course

Our content is reader supported, which means when you buy from links you click on, we may earn a commission.
---
Who are you and what course have you created?
I'm Simba Nyazika and I created a Body Language training course.
What market does your online course serve?
The course is for anyone looking to improve their confidence and communication skills. This includes:
Working professionals
People who have to engage in public speaking
Individuals preparing for an interview
Singles looking to improve their success with dating
Your ability to communicate well and do it with confidence will determine how successful your next interaction will be. We send 100s if not 1000s of non-verbal signals during the course of an interaction and these cues determine how a person feels about us and ultimately how they will respond to us. Successful people in any aspect of life have great communication skills whether in social, romantic, or professional situations.
What's the biggest benefit of taking your course?
You'll gain confidence in accurately reading other people's intentions and become aware of the messages you are broadcasting to the world.
How did you get into the market?
Body Language Training was created to help people increase their confidence and communication skills in less time than the 10+ years it took me.
When I arrived in Canada from Zimbabwe in 2005, I realized different body language gestures had different meanings depending on culture and country. I also learned that how people responded to me was primarily based on how I came across not the color of my skin. So started reading different books on communication and body language, went on to complete a degree in psychology and spent 7+ years as a behavior consultant in order to improve my communication skills. The course is the condensed and simplified version of all those years of experience.
Why did you decide to create an online course in the first place?
Before creating the course I taught the program for over 3 years via communities such as Meetup.com. There was a lot of interest in the material and members began requesting on-demand videos to improve their communication skills at…
Click To Tweet
The course was created to address those requests.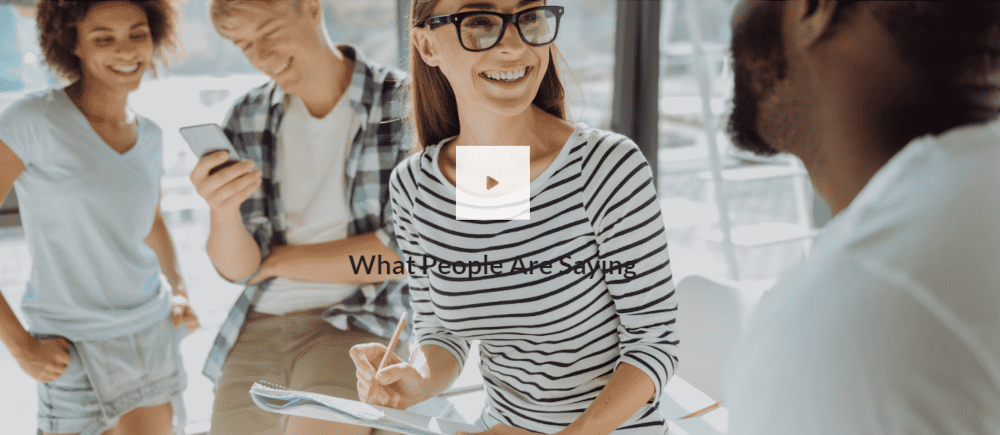 Did you have any moments of doubt before you created/launched it? If so what made you turn it around and do it anyway?
I believe there is always some doubt when we do something new. For me, I was used to teaching the course in person which allowed me to get a sense of how people were receiving the information. That was not possible with the online course. Also, the fact that there seemed to be something permanent about creating an online course activated the perfectionist in me which led to a lot of procrastination around both creating and launching it.
What's your online course like?
The online course is a combination of videos, quizzes, and practice resources to allow students to learn both the theoretical and practical application of the information presented.
How long did it take you to create your course?
Since I had already been teaching the course for 3 years, I already had most of the material created. To record the course took one day and another 2 weeks of post-production to modify the videos and add the quizzes. So in a way over 3 years to create the online course.
Tell us a little about the process of launching your course and getting your first sale(s).
When I launched the course, I used Thinkific and Udemy as my platforms. I was looking to explore whether self-hosting or using a marketplace was more beneficial in expanding the number of students in the program. After launching the course, I promoted my free 1.5 hours body language sessions to students who were interested in learning more about the program. At the time of this interview, I continue to provide bi-monthly free webinars which I use as an avenue to promote and sell the course.

Do you have a lead magnet?
The free webinars are my primary "lead magnet".
What's the traffic strategy that works best for you? Please tell us how you got started with it and let us know how it's working out.
Free live sessions continue to be the best way to market my course. It allows me to interact and connect with new students in a way a pre-recorded video cannot.
What online course platform are you using?
Thinkific and I like it.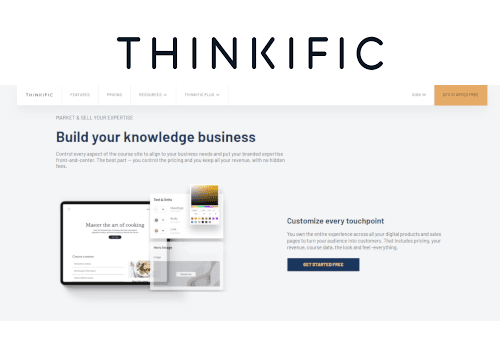 Take a Look at Thinkific!
Thinkific is the most popular online course platform used by successful course creators interviewed on coursemethod.com. It's a complete solution for creating sales pages, uploading all course content, taking payments, and more.
Price Range: Free to $499/month 
Most Popular Plan: Pro Plan at $99/month
Annual Discount: Yes, take 20% off!
Free Trial: Try out Thinkific's core features for free.
*Our content is reader supported, which means when you buy from links you click on, we may earn a commission.
Are there any features you wish it had?
The ability to create a community with the students so they can interact with each other.
What made you decide to use your chosen platform over others?
Thinkific offered a free version which worked well because in addition to the paid course I also recorded my free webinar and provided attendees with access.
What other tools do you use to run your online course business?
Zoom, OBS, Youtube, and Meetup.com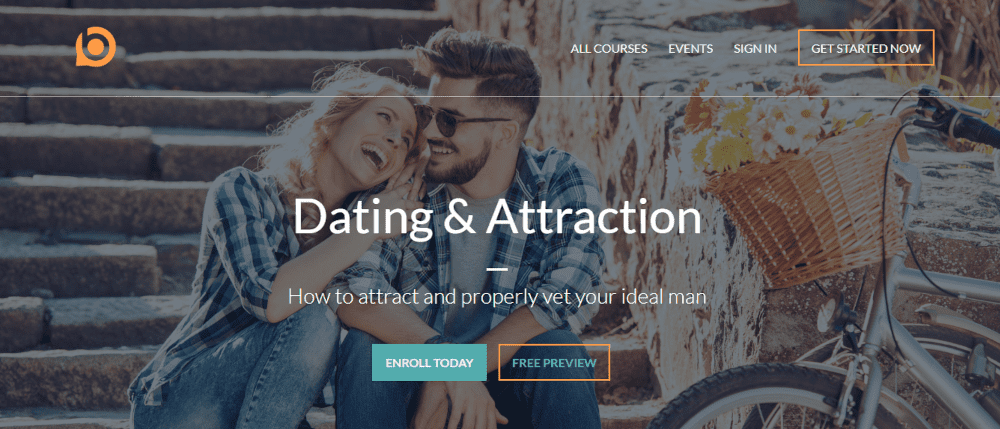 What books or training programs have you found useful on your journey to a successful business owner that others might find valuable too?
The new psycho cybernetics – Maxwell Maltz, Rich Dad, Poor Dad
Do you have any big mistakes you've made along the way that you'd be willing to share?
It's all a learning process. I don't think there is a perfect way to create an online course because people come with different experiences and skills. Viewing the "mistakes" as learning points makes it easier to keep going.
Please share some idea of revenue.
Sales vary based on how much I promote the course and who attends the webinar. I have had months with $0 and other months with up to $1000.
Please tell us a little about what the money you've earned from your course has done for you.
The online course is one of my income streams. I also offer live paid workshops and one-on-one consultations. The course allows me to work for myself and on my own schedule.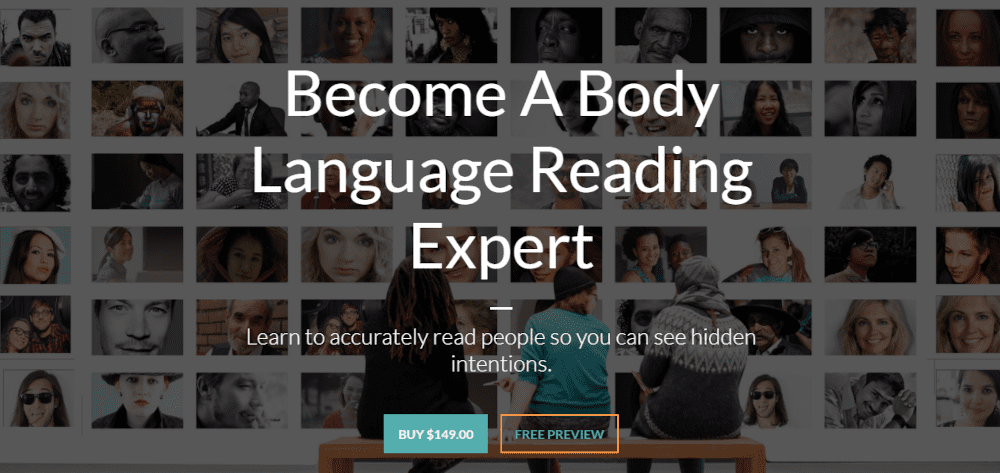 In addition to revenue are there any numbers you would like to share?
Two things have helped my membership grow (Meetup.com is my primary source) to over 3000 students. The first is having a consistent schedule when you create content, the second is adding value to make it meaningful for your students.…
Click To Tweet
Even if people do not purchase the course right away if you add enough value when they are ready they will come back to you.
What has creating your course done for you personally?
The major shift for me was in knowing that I can create something people are willing to pay for. Even more important is the realization that I created an asset that adds value. It will continue to support me financially even when the work to create it is done. One of my financial mentors says "do it once, and get paid for it forever". That is the power of creating an online course people find valuable.

Do you have a story of a transformation from any of your clients?
There are many, but the most recent one was from a guy who was petrified of public speaking and had to give a presentation at his brother's wedding. He had tried using many of the strategies commonly suggested to improve your public speaking skills such as recording yourself, practicing in from of a mirror, etc.
After completing the course he reached out for a one-on-one consultation and we worked to change his perspective on the speech was going to give. One of the tools we covered involved providing him with evidence that making mistakes during a speech actually made him more likable so he should try to make a few mistakes (this also significantly reduces the anxiety around the presentation changing his overall body language). After the session, he was able to combine the mindset tools we covered with the body language elements from the course to give a truly touching best-man speech.
What advice do you have for people just starting out?
Just get started. If you wait to learn everything or find the best method you may never start. Some fear and self-doubt will be there. It's there for everyone. EVERYONE!
Just make the decision to move forward in spite of the fear. That's how the world is changed. That is how your life will change. - Simba Nyazika
Click To Tweet
Learn more about Simba Nyazika: