How Sílvia Pinho Creates Courses on Freelancing and Social Media for Skillshare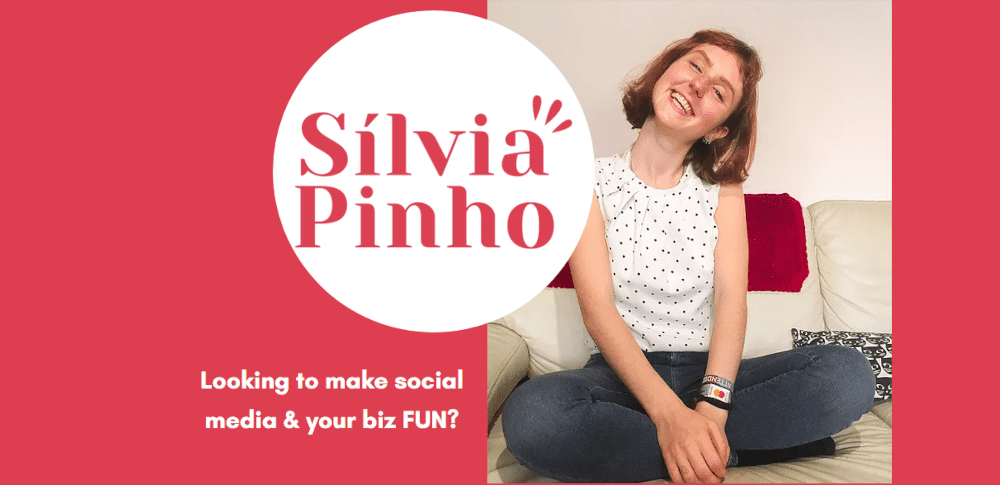 Our content is reader supported, which means when you buy from links you click on, we may earn a commission.
---
Who: Sílvia Pinho
Website: thesilviapinho.com
Course Topic: Freelancing & Social Media
Interesting Stats: $400/month through Skillshare
Who are you and what course have you created?
I'm a social media manager from Portugal, helping online business owners make social media fun with thoughtful strategies and quality, creative content that attracts and engages their ideal audience.
I also teach other freelancers and service providers how to get started in the online world, as well as how to market their services on both Upwork and Instagram.
I create courses on Skillshare a couple of times a year (planning on doing it quarterly in 2022), around the topics of freelancing and social media, to further help my students get started and learn what they need to know on their journey.
What market does your online course serve?
I create my courses to help freelancers and service providers who may be just starting out, looking to define their services and level up their client attraction game.
They're often based on my own experience of over 8 years in the online business world, so they can learn from the mistakes I've made over the years, and scale their businesses even faster. - Sílvia Pinho
Click To Tweet
I also often take requests from my students on things they'd like to learn more about, so I can create the content they need from me.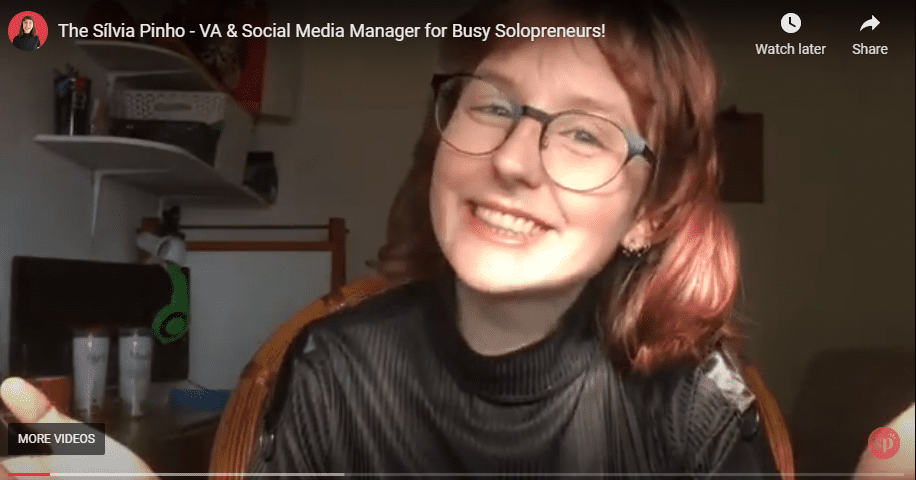 What's the biggest benefit of taking your course?
The biggest benefit by far is getting a blueprint from someone who's been there, done that, and saving the time you would've spent on trial and error by going directly to something that's proven to work.
For example, a lot of freelancers waste precious time (and money) in the beginning by creating a bland profile and sending lackluster proposals to clients. With my courses, I teach you the "right" ways to do both of these (and more) so they can start one step ahead of the masses!
Also, all of my classes include a class project, making it so the student can implement what they learned right away, which helps in retaining information better.
How did you get into the market?
It was really through my own experience on the platform. And the mistakes I've made along the way when I didn't know any better. My courses (and content in general) are a compilation of what I wish I had known when I started. They give my students an instant Level-Up when they first start themselves!
Why did you decide to create an online course in the first place?
I've been doing videos on YouTube and overall content on social media for a while. I'm super familiar with the educational/video format. But I wanted something that went a bit more in-depth, for a select, more dedicated group of people that really are looking to invest in their success. That's where my courses were born.
Did you have any moments of doubt before you created/launched it?
Of course, we all struggle with feelings of self-doubt – like is this "good enough" to sell online? Will people even want to pay to get this information? Or will I post and have 0 students?
If so what made you turn it around and do it anyway?
But I had to tell myself that 1) if I never try, I'll never know and 2) people need to hear this information, and I'd be doing them a disservice by keeping this information to myself due to fear.
What's your online course like?
My courses consist of several video lessons (more or less depending on the topic at hand). These are often topped off with workbooks, examples, and resources as needed, to make for a more interactive experience.
And again, each course includes a little project for students to participate in, since I believe we learn better when we implement things as we learn them, versus leaving everything till the end.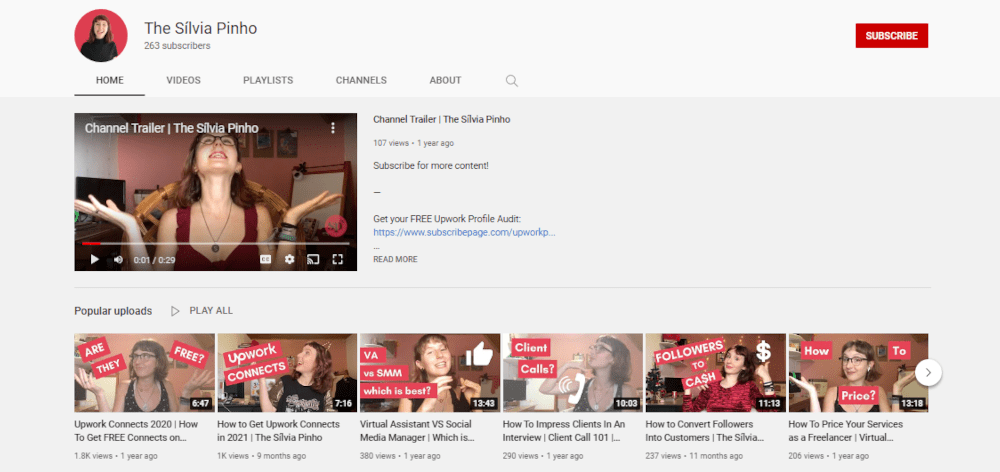 How long did it take you to create your course?
Each course is different, and I like dividing the creation process into 4 stages: planning & scriptwriting, recording, editing, and polishing/posting.
For planning, assuming I have brainstormed the topics prior or gotten a request for a specific topic, it usually takes me about 1-2 hours. This is when I gather up any resources and information I want to share. Then I divide it into lessons. Lastly, I write my script (I use bullet points rather than writing everything down).
For recording, I usually block off either a full morning/afternoon or a full day. It depends on the course. This takes a lot of energy and depending on my mood – may need some re-takes.
For editing, I am lucky to have my boyfriend's help with that aspect. So it doesn't necessarily make me any time to do it. That being said, I know it usually takes him 2-3 days. It depends on the other projects we have going on at the moment.
For the final touches, which usually include creating a workbook, writing a description, creating a thumbnail – and, of course, publishing the course, it tends to take 1-2 hours.
Also important to note that we do this process usually over the span of 1-2 months, in order to post a new one every 2-3 months. They're also shorter courses (10-40min total length). Otherwise, this process would likely take twice as long.
Tell us a little about the process of launching your course and getting your first sale(s).
My first course actually took a lot of back and forth with recording, then hating what I recorded and re-recording, but it was actually a fun process as I love taking on new creative challenges.
When it finally came time to put it out there, I feel like having it on Skillshare took away some of the intimidating aspects of the whole launch process. - Sílvia Pinho
Click To Tweet
While I do promote my courses on social media and on my email list, having the community that's already on the platform gave me the push I needed in the beginning and made me want to continue doing more of it.
Do you have a lead magnet?
I have a lead magnet that actually leads people to my main course (which is currently being reworked). That being said, since that lead magnet is Upwork-related, I still get to email my list anytime I got a new course coming out on Skillshare about the topic.
Being on Skillshare, I also have a referral link I can give to people that gives them a free trial on the platform. This allows them to take my courses for free, while I'm still getting paid for that.
What's the traffic strategy that works best for you?
To me, my favorite strategy (both from a creation and results standpoint) has been to make a post/reel on Instagram around the topic of a course. Then add the call to action "DM me *keyword* for a link to take this for FREE" – the keyword being something related to the topic at hand.
This not only moves people to my DMs, signaling to Instagram that we have a connection, but it also allows me to send them a referral link to their desired class, where again they get to take it at 0 costs.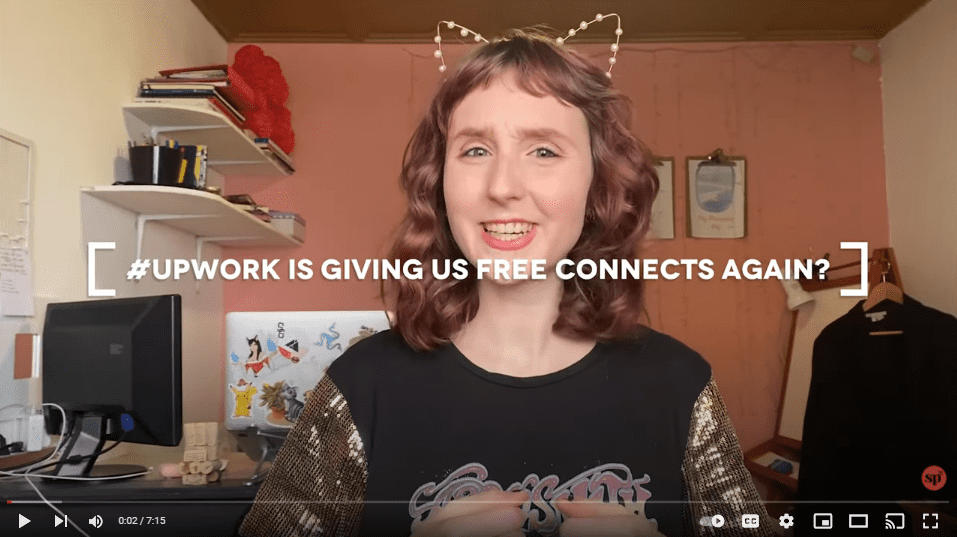 What online course platform are you using?
I'm using Skillshare for my smaller courses and hosting my main course on my Wix site.
Do you like it?
I like them both, but especially Skillshare – again for the ease of use and the built-in community, but also for the fact that it does allow me to give people access to it for free (this is especially good for beginners that may not have a big budget to spend yet).
Are there any features you wish it had?
I kinda wish Skillshare allowed you to either charge a bit more for some courses. Or maybe just have an upgrade option. People could get more 1:1 support from the teachers, but other than that I like it a lot!
What made you decide to use your chosen platform over others?
Again, it was the community aspect that sold me on Skillshare. As for the course on my website, I figured if I was paying for that platform already (and enjoying using it), why add another course platform to the mix?
What other tools do you use to run your online course business?
I'm a big fan of Trello to keep track of all my course ideas and launch dates. I use Canva to create any presentations and thumbnails I need, and of course, Premiere to edit all the content!
What books or training programs have you found useful on your journey to a successful business owner that others might find valuable too?
I've taken many courses in the past, but mostly for the social media management side of my business. For that, I really love and trust Latasha James' content. I know she's coming out with another program more geared towards launching a new course soon though. So I may have to hop on that to help with my main course relaunch!
Do you have any big mistakes you've made along the way that you'd be willing to share?
Don't we all? I know if I look back into my oldest courses and content in general it can get a bit cringe. But I wouldn't necessarily call them mistakes. I believe we learn the most through practice/trial and error. My best advice for anyone looking to start is to just do it. Know that it can always be reuploaded/reworked later.

Please share some idea of revenue.
I'm currently making about $400/month through Skillshare, between watch minutes and referrals. To me, that's a fair amount for the work that I put in. I've been seeing it grow for the past couple of months. I feel that as long as I keep putting content out there, that number will continue to go up.
Please tell us a little about what the money you've earned from your course has done for you.
While my main business (social media management) "fuels" my day-to-day expenses, my course income I usually treat as a "bonus" to invest back in my business. In the past that has included courses, contractors, new tools, and others that help me grow even further.
In addition to revenue are there any numbers you would like to share?
So far I've helped over 3K students from all over the globe. Some of them come back to me. They thank me for helping them get their first client or jump-start their freelancing career. This number, more than the money itself, is what motivates me. It keeps me going and creating more content. I'm essentially creating the content I wish I had when I first started, to help a younger (or beginner) version of myself.
What has creating your course done for you personally?
It gives me a deeper purpose. Although I love what I do as a social media manager for my clients, I don't tend to see such a deep transformation as I see with my students. They really do find in my courses a door to a new exciting lifestyle, and to the possibility to work with their desired clients – and that's priceless.
Do you have a story of a transformation from any of your clients?
I don't have just one particular example, but I often get DMs thanking me for having helped them get their first client, and how that helped them at a time where they were unemployed, or recently graduated, or even trying to stay at home with their baby, and seeing that … never gets old.
What advice do you have for people just starting out?
Just. Start.
Remember that phrase "those who care don't matter and those who matter don't care" when it comes to little "flaws" you may see in your content. - Sílvia Pinho
Click To Tweet
Know that you're likely your own worst critic, and again – remember that it's never set in stone. This is your course and you get to change it anytime (but you likely won't want to once you start seeing the transformation it provides).
Learn more about Sílvia Pinho of thesilviapinho.com: