How Sean Kosofsky is Growing His Nonprofit Training Courses to Replace the Income From His Job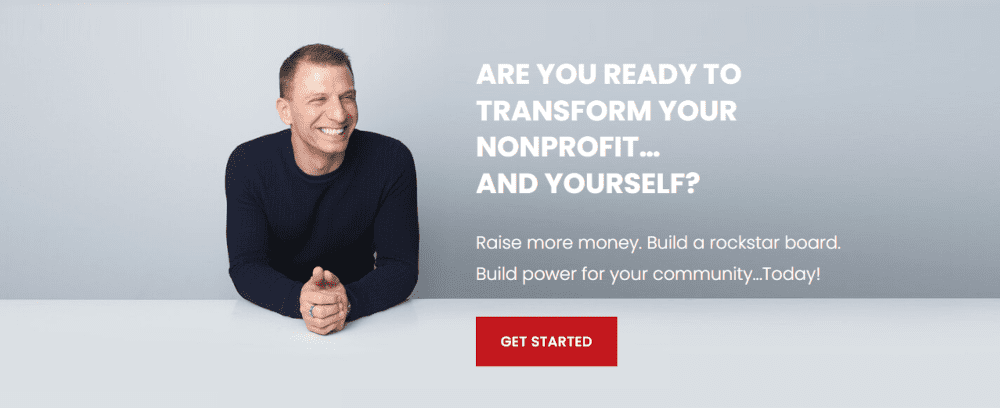 Our content is reader supported, which means when you buy from links you click on, we may earn a commission.
---
Who are you and what course have you created?
I am a lifelong nonprofit leader, strategist, expert, and executive director. I began creating courses because:
I had a ton of knowledge and resources that I wanted to get out of my head and into training materials.
Digital courses allowed me to see them at scale and possibly through evergreen funnels…essentially for a more passive and reliable revenue stream, and
As I learn what my students need, from a wider international audience, I could continually improve the curriculum and keep learning myself about the sector and how to deliver these products.
I have 6 or 7 courses now but my two major courses, that are the cornerstone of my course sales are "Executive Director Boot Camp" which trains new and emerging nonprofit leaders how to run a nonprofit effectively; and "Build a Rockstar Board" which helps with a major pain point in nonprofits. It covers the recruiting, retaining, and removing of board members, running great meetings, and how to govern.
My strategy hasn't always been laser-focused. I offer a course on Media Skills Training for nonprofits and one on LGBTQ diversity training. Those last two seem less central than the rest but I knew how to do these things, didn't want to keep repeating myself, so I created a course for them (and they're great) but most of my audience comes to me for another course.
My full website that explains my company and all the courses is here.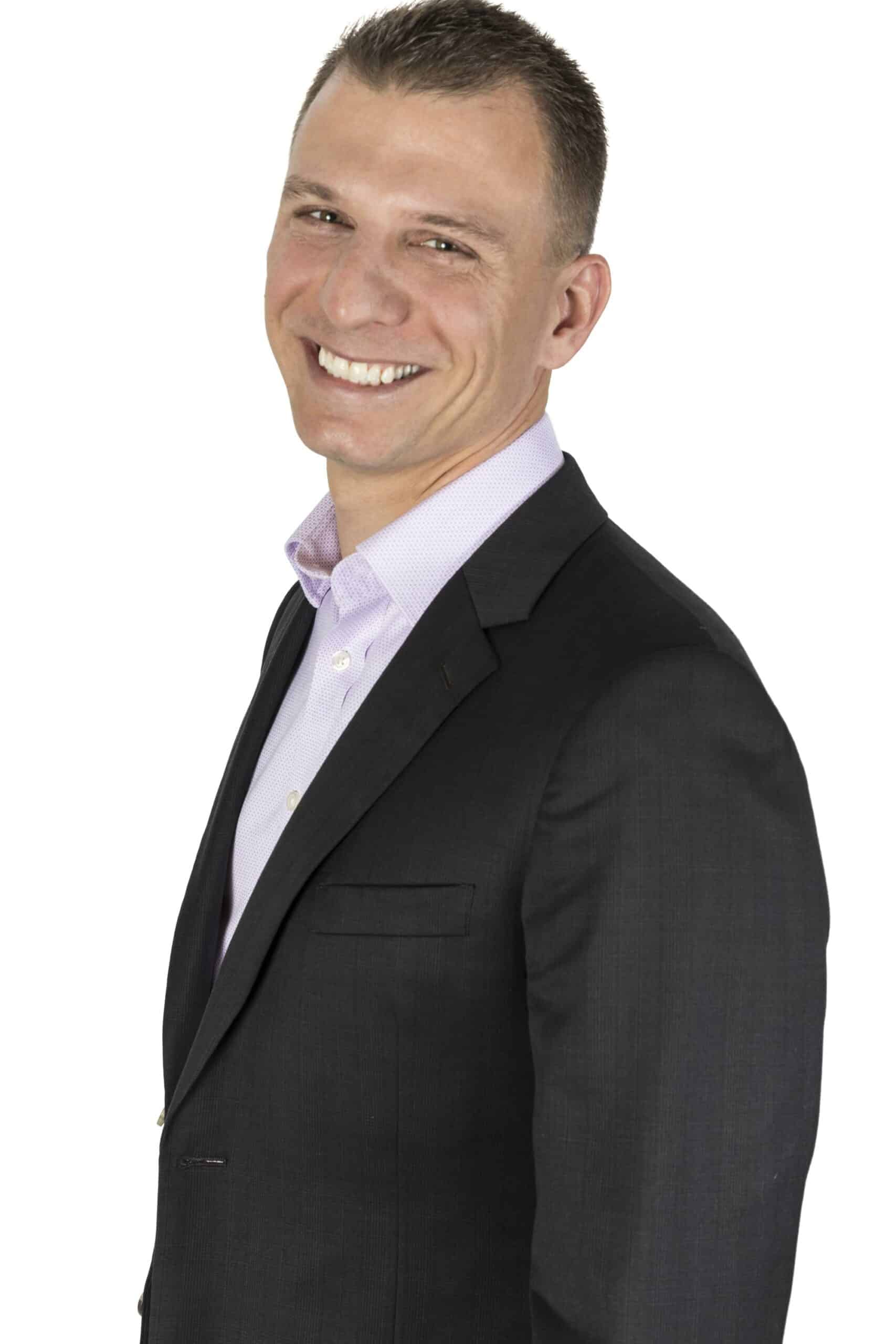 What market does your online course serve?
The nonprofit sector is 10% of the economy. It is incredibly diverse and exists in every corner of the US.  I serve the nonprofit sector, its leaders, and all the businesses that serve those profits. Sometimes, I'm hired to help private-sector workers who seek to make the jump to nonprofit organizations and want to know how to get employment or fix their resumes to make that shift. I have also helped other consultants, international organizations, and corporations learn how to start their foundations.
What's the biggest benefit of taking your course?
The first benefit to individuals is their increased confidence. They are transformed through these courses. People feel less alone, they confront their imposter syndrome. They realize that there are others struggling with a dysfunctional board, impossible fundraising goals, or just the messy ways that nonprofits work.
The other benefit is that I give them a shortcut. Many nonprofits say they can't afford a consultant, but in reality, they can't afford not to work with one. Many businesses and nonprofits spin their wheels on things that aren't working. My no Bullsh*t tips, tactics, done-for-you templates, sample policies, and guides give you a shortcut to success, without cutting corners.
I went to grad school for this. They don't have to. I spent 28 years in nonprofits. They don't have to. My courses distills it all down into plain language and simple language. When they join my community of other learners on Facebook they get access to me … answering their specific questions as they learn.
How did you get into the market?
I moved across the country for love in 2017, from NYC to San Francisco. At that time, I quit my job running a foundation and started a new job search but as a CEO I knew it might take some time to find the right job, so I launched my business just to keep myself busy and to get some money in the door. I stumbled across Mariah Coz, a maven for marketing digital products. After fumbling over what my niche was, she really helped focus on digital course sales, and specifically evergreen, year-round funnels to sell those courses. Selling to nonprofits is challenging because of their structure and financing but there is still a LOT of money in the nonprofit space … which I know inside and out.
Why did you decide to create an online course in the first place?
I love teaching, and I learn while teaching too. I'd only ever worked in nonprofits since I was 16. I wanted a way for people with busy schedules to access on-demand, self-paced, bite-size lessons that could help them and their nonprofits have more impact.
Instead of repeating myself 50 times, why not record the lessons once and sell them forever.
The practice of having to get it all created and recorded just right gave me many other ways to repurpose that content (live training, blog posts, guest interviews on podcasts, social media topics, free downloads that lead to a paid…
Click To Tweet
The promise of evergreen sales was really the motivator. I would love to be making a few hundred grand a year just through evergreen sales, but I am not there yet.
Did you have any moments of doubt before you created/launched it?
Oh tons. I wanted everything to be just perfect, but have come to realize you can just push your product out when it is really strong, not perfect. Then just keep improving it when you have time and let your students know. They love that.
I had no audience when I started. No email list to work from. I had to build it from scratch. Every creator, leader, and innovator worries what the public will think about their little creation. You just need to deliver value. - Sean…
Click To Tweet
And you don't need to be perfect or be the world's smartest person at anything. You just need to help people solve problems and deliver value and you're in business.
If so what made you turn it around and do it anyway?
Once my business focused I was convinced this could work. I sort of put 90% of my eggs in the course sales bucket. I kept reading all these testimonials from many scores of people who were making course sales work, on very VERY niche products so I was convinced my offerings had an audience. Once I had my first sale, it was magic.
What's your online course like?
I thought there was only one model so I stressed out too much early on getting the tech just right. My courses are mostly screen recordings of my face and audio walking through the course curriculum. This is mostly a slide deck. I do add quizzes, but they aren't essential. I offer the ability for students to ask questions and I offer dozens of downloadable resources, templates, scripts, checklists, and tip sheets for students. Then, they can join my Facebook group for students where people support each other and get advice from me.
How long did it take you to create your course?
It probably took a few weeks to build the deck. Then a few weeks to record. I was overthinking it and If I were to do it again, I could record everything in 2 days. This course is massive … 35 lessons around 8 minutes each. I thought the editing had to be great. People don't need that. They just want you to be real, and get the value. Now I have 6 or 7 courses and only 3-5 really sell. I will add more courses in the future, just for fun and some because I think they will sell. You can even use your less popular courses as free giveaways. Or rename and rebrand them to see if they sell in different ways.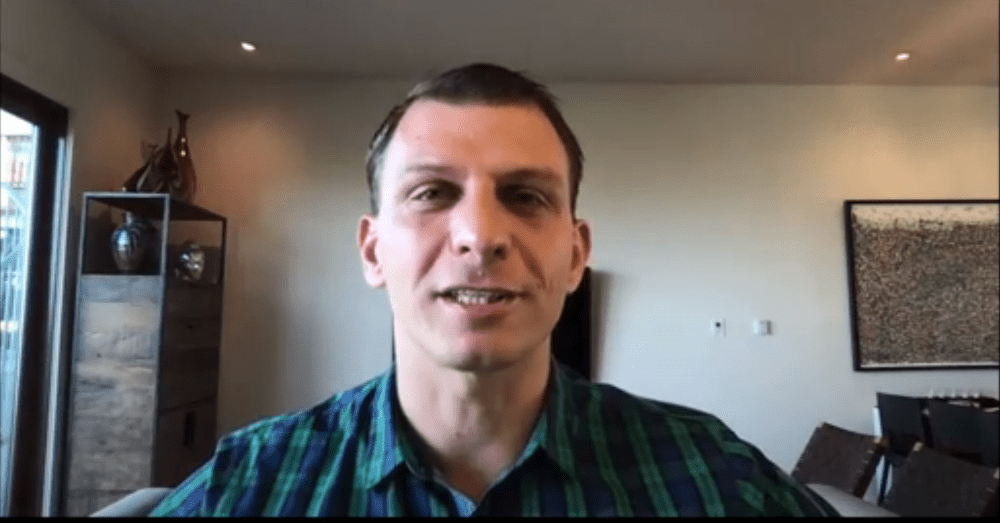 Tell us a little about the process of launching your course and getting your first sale(s).
I decided to use Teachable in the beginning. It was free and I had no sales yet. I wanted to keep costs low but I wanted to own the email addresses of my users. This made Teachable a no-brainer. At first, I found their interface counterintuitive and I still think it has challenges but once you learn it, creating a course is a breeze. I dragged and dropped 25 resources and 35 lessons into Teachable and named all the modules and lessons.
You have to really think through the customer journey. Selling courses isn't about the money alone. It's about your students getting success so you have to think about which lessons they may skip. Is that OK? Do they get a certificate? Do they need quizzes? Nudges to finish? Bells and whistles or just the content?
Once the videos, files, and names of each module were up, I set my pricing, coupons and then had to create sales pages and connect them to my domain.
There are many little steps people have to be prepared for but then once it's up…it's all easier. Remember, all a course platform needs to be is a password-protected place to grab stuff. It's that basic. For a better course experience though, you may want people to be able to advance from lesson to lesson, checking off what is "complete" and "incomplete" with easy navigation. There is a rabbit hole there if you want it.
You then have to promote your landing page where people can read about your product and decide to buy. There is a LOT of copywriting and refining of language that anyone in sales must do to continually improve sales and build their brand. I don't remember my first-course sale but I just remember thinking "It's working. Someone wants this!!"
Do you have a lead magnet?
Yes, I have seven or so of these and my strategy is always changing. My first lead magnet still exists. My marketing guy, Alex Pethick (leadtree.io) told me to offer something awesome with a lot of value for free (My Free Executive Director Toolkit). This would need to be directly linked to the topic of my main paid product…the Executive Director Boot camp. We use organic and paid traffic to send people to the lead magnet, then push them through a welcome email sequence which also used a standard pattern to nurture them toward a sale. I still use this same method for all lead magnets. It is pretty standard across the industry.

What's the traffic strategy that works best for you?
I've not been able to make ads work for sales in my business, but they have worked well for list growth and lead magnet conversion…and believe me, I have tried. I have stopped using ads for the foreseeable future until I can crack the code.
Lead magnets do offer a slow growth organic strategy by placing them in blog posts, on social media, and in my social media profiles, electronic signatures, and more. But most of my growth has been in joint ventures: finding people in your sector with bigger lists than you and offering free content to their audience (lead magnets, blog posts, free live training) and then you get them into your sales process.
What online course platform are you using?
Teachable but I am thinking of jumping to a simpler and cheaper platform "Learn Plus" from Thrivecart.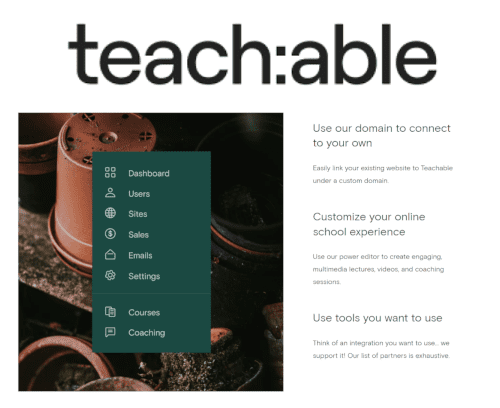 Check Out Teachable
Teachable is one of the top online course platforms used by successful course creators interviewed on coursemethod.com. It is easy to set up and build your site pages, and the course area looks great. 
Price Range: $0 (+ transaction fees) to $299/month
Most Popular Plan: Pro Plan at $119/month
Annual Discount: Yes, take 17% off!
Free Trial: Try out Teachable's core features for free
*Our content is reader supported, which means when you buy from links you click on, we may earn a commission.
Do you like it?"
I like Teachable. The fees are higher than I would like but the customer support is solid and the interface is familiar to me now. It is still imperfect but I don't know any course creator who is 100% in love with what they have.
Are there any features you wish it had?
I wish Teachable allowed third-party checkout services so the fees could go down. The editor is getting more powerful over time, for designing pages but you can't easily migrate older uglier pages, which stinks. Teachable was one of the originals. Many people are there. It is perfectly adequate and some people just love it. For me, the fees are just a little steep when you don't even get the kind of flexibility on checkout pages and editing that I want. To be fair they keep expanding their functionality and you can offer memberships and coaching services on the platform too.

What made you decide to use your chosen platform over others?
I did a few days of research and just decided to go with what was free. Over time, as I sold more, the fees were too much. I moved to a paid plan for more features and fewer fees but now, as long as my business is part-time with decent growth I am looking for solutions that have all the basics but are cheaper.
What other tools do you use to run your online course business?
OMG, so many. Clickfunnels hosts my lead magnets. All emails go from there or Sumo, my pop-up, into ActiveCampaign, my email service provider. I use Deadline Funnel and Zapier for certain things too. You may want to add pixels from Facebook and Google analytics for later targeting with ads. I use Zoom to sell my courses live and either Teachable or Thrivecart to pay affiliates who are getting a cut. There are 15+ platforms I am using in some way to grow my business though. It's a lot.
What books or training programs have you found useful on your journey to a successful business owner that others might find valuable too?
Mariah Coz used to have a podcast. Anything you can scoop up by her is amazing. Then the other guru out there with tons of content for gobble up is Amy Porterfield. Lately, I am loving Elizabeth Goddard too. None of these are books. They have social media, podcasts, Facebook groups, lead magnets, webinars, and much more to get you started.
Do you have any big mistakes you've made along the way that you'd be willing to share?
Do a few things well instead of 20 things poorly. My sweet spot is content creation. I can create new things all day every day, but that isn't where the money is. The money is in throwing all my energy into getting my premium courses in front of large audiences, starting with lead magnets or joint venture webinars. I don't have any regrets, but I have wasted hundreds of hours on things that ultimately weren't the most strategic. I fiddled with many things that weren't going to make my business money. They were things like going down rabbit holes on some sexy new piece of tech. If you can find a tech virtual assistant early on to help you…pay the price and get the help! Oh and learn how to write to your customer's pain points!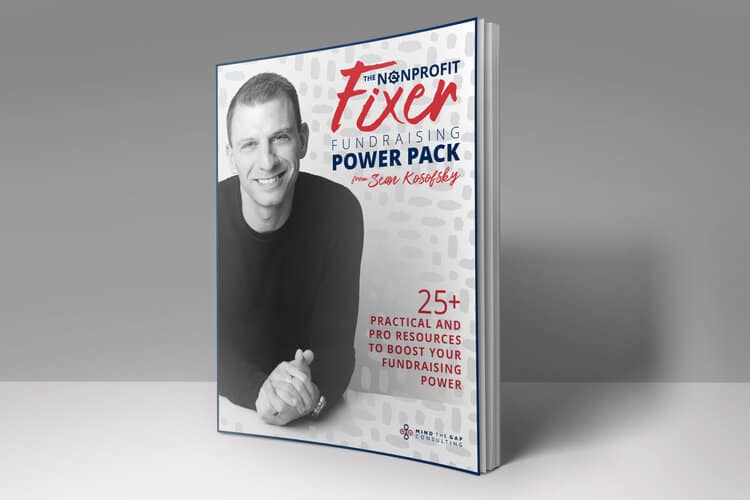 Please share some idea of revenue.
In my first year in business, I lost money. That was OK because I had a solid full-time job that paid the bills. I was patient. My business then broke even in year 2, around 20K. Then it made 45K and this past year 75K. I still have a full-time job, so If I am seeing this much growth at 15 hours a week with my business, I am certain if it was full-time it would double or triple. Not all of this revenue is from course sales. Maybe half it. I also have consulting clients. Most of my courses sell during launches or limited-time offers after free live training.
Please tell us a little about what the money you've earned from your course has done for you.
I actually have a very well-paying job, savings, and a second income (my husband) and we live comfortably. My business is a project I love. I get to help purpose-driven nonprofits and it warms my heart. I am also learning a ton and that makes me a smarter and better professional. The extra spending cash is nice but it's marginal to my other income streams.
In addition to revenue are there any numbers you would like to share?
I gave some details above, but find the pain points of your potential customers and then create something free to give away that is high-value and solves an immediate problem.
People will sign up, find value, and over time "know, like and trust" you and that is the goal of a funnel: to take them from stranger to customer. - Sean Kosofsky
Click To Tweet
First, I started with Mailshake to turn my cold contact list into potential subscribers. Then I invested in Facebook ads and LinkedIn Ads. LinkedIn flopped in 2018 for me but Facebook helped me get subscribers, not sales.
You have to stay in touch with your email list or they will forget about you. If an email comes from out of the blue they'll unsubscribe thinking "why was I on that list again." I never invested primarily in social media because you don't own that audience. That platform or your account can go away overnight. The key is to build your email list because you own that list and can move that list anywhere.

What has creating your course done for you personally?
I had only ever worked in and started nonprofits. I'd never started a business and now I get it. I am in love with my business. It has transformed my confidence in things like marketing, nonprofit leadership, training, course creation, and a whole new world of what technology platforms exist out there. I get amazing testimonials from my students/customers so it makes me feel really good that I am helping so many nonprofits.
Do you have a story of a transformation from any of your clients?
I am working with someone now who hired me as a coach after taking one of my paid courses. He is a brand new nonprofit executive director for an international nonprofit. My course resonated with him. He called me and I gave him some warnings about his new role that all came true. The next phase of his life may now be in having an impact on public health and I feel great that my course empowered him to take this job.
What advice do you have for people just starting out?
Advice is tricky. We are all in different places. What feels overwhelming for me maybe a breeze for others. I would say be laser-focused. Create 1 or 2 courses. Make them amazing. Give lots of value, but don't give away every single morsel of what you know. Save that for paying clients.
Ask a few people around you what platforms they use and just go. You can change things later. Don't overthink it. But do put a lot of thought early on into your language.
You may think what you are selling is cool and needed but your customers may not agree. Figure out what is needed out there from the evidence before you create something big that no one will pay for. - Sean Kosofsky
Click To Tweet
Learn more about Sean Kosofsky of nonprofitfixer.com: