How Scott Prath is Helping to Fly 50+ Speech Language Professionals to Their Conferences Instead of Working Hourly

Our content is reader supported, which means when you buy from links you click on, we may earn a commission.
---
Who: Scott Prath, M.A., CCC-SLP
Website: bilinguistics.com and slpimpact.com
Course Topic: Language
Interesting Stats: 30,000 active subscribers to the blog
Who are you and what digital training company have you created?
My name is Scott Prath and I am a bilingual speech-language pathologist working for a company that helps educational and medical professionals who work with bilingual and diverse populations.
What market does your digital training serve?
Speech-language pathologists work with children and adults who have difficulty communicating. This can be related to Autism or Down Syndrome, or more common issues like stuttering or difficulty producing sounds. Speech therapy can also be needed following a stroke or head injury. Our online courses help speech-language pathologists serve these different populations. We specialize in serving children who speak a second language or come from diverse backgrounds.
What's the biggest benefit of taking your online courses?
Imagine that you have a child in your classroom who is having difficulty communicating with you, the teacher, and his friends. Now, let's say he is a new immigrant or another language or dialect is spoken at home. Is he having difficulty simply because he is new to the U.S. and is bilingual? Or does he have a communication disorder and need help from special education?
That's what our courses do. We help to separate the children who really need special education services from the ones who are just learning a second language. In special education, there is currently a problem with "over-identification," meaning children from diverse backgrounds are being misdiagnosed as having a problem. This is heartbreaking because they will be pulled out of class time to work on problems that they may not have.
Why did you decide to create a digital training company?
We were having success in our clinic and in the schools in Central Texas working with students who have communication disorders (e.g. fluency, Autism, speech sound errors). We began traveling to present at conferences and were invited to give workshops for school districts and agencies across the country. It was clear that we could help more children if we could teach more speech-language pathologists (SLPs) how to serve diverse populations.
Secondly, our profession has 10 hours of professional development requirements per year. We married these two needs and launched courses for SLPs to do their jobs better and earn professional development.
Did you have any moments of doubt before you launched your training company?
Definitely. Basically, we had years of educational and medical training to do our jobs and no idea how to make an online course, let alone have a website. Every presentation had technical issues and on top of that, we were all working full-time serving students and clients while trying to get our courses up and running. So there were a lot of false starts and getting it wrong. Just when we thought the course was fine we had to figure out how to receive money securely. Then we had to figure out how to set up quizzes and get everyone the certificates they needed to show that they had taken the course. It was a long road.
If so what made you turn it around and do it anyway?
The turnaround came when we stopped doing what we thought would work and started doing what did work. For example, when I was working in a classroom with 3-year-olds with impairments, we made content on that. When I was working with a cleft lip and palate team and we started going to Central America as part of a surgical team, we focused on that content. If it was what we needed professionally and it worked for us, others would benefit. Secondly, I needed the content anyways to do my job. Now I just had to capture it with course software to share with others.
What are your online courses like?
Our courses are primarily voice-over PowerPoint with some video examples inserted. They are for professional development and are 30,60,90 and 120 minutes.
What online course platform are you using?
We use WordPress and Sensai for our courses, but we are currently looking for new options.
Do you like it?
Yes and no. We love the control, integration to Woocommerce, and integration with WordPress. However, we are finding that some WordPress and/or plugin updates break aspects of the courses which has been catching us off guard.
Are there any features you wish it had?
A downside to WordPress-based course software is the limited reporting. If you don't know what people are watching and how much of the course they are finishing, you are missing an opportunity to see what they like and what to create next.
An upside and features I wished were on more of the other products' base accounts is the ability to make certificates.

What made you decide to use your chosen platform over others?
Our courses are offered as Professional Development and we needed the ability to generate certificates automatically.
What other tools do you use to run your digital training business?
Subscriptions and programs get expensive but you can get a site up rather cheaply. Firstly, I would force myself to only invest in tools based on the revenue that is produced. It will make you work efficiently.
I will give an order of importance.
Beginner – nothing! Go present for free and then make a course that is only slides and you talking. This will teach you how to organize a narrative. Our first 40+ courses were this way.
Some experience – great audio and a good camera are a must. The Logitech Pro 1080p is around $70 and amazing. Then think about a ring light.
Some income – Camtasia or some video editing capability can cut your processing time tremendously and increase your quality tremendously. If you are presenting live or at a distance from your computer, you need a lapel mic. Bad audio is a killer.
What books or training programs have you found useful on your journey to a successful business owner that others might find valuable too?
There are ways to make your courses stand out in an instant. Watch Nancy Duarte's talk on TED and then read her two books Resonate and Slideology.
Do you have any big mistakes you've made along the way that you'd be willing to share?
Too many to count! If I could share one thing that helped us know the difference between what you want to talk about and what your audience wants to hear about. I think a lot of us are super excited to talk about a specific topic. But are people willing to pay for it? Are they just mildly interested? This doesn't mean you have to abandon the topic (but sometimes you do!), just present it from their point of view.
Please tell us a little about what the money you've earned from running your digital training company has done for you.
Without talking directly about revenue, I can share that we have been able to shift staff from billing per hour for direct services to creating content because in many cases the courses and content are making as much or more than the billable services.
The courses that we sell online allow us to spend more time producing more content. Basically, without the content, all of us were billable at 90% per week. As the popularity of the courses grew, we could take the time to write 10 books and 2 apps, publish 60 more courses and launch a membership community with monthly masterminds and access to all of our courses.
Now, we host two of our own conferences virtually in the spring and summer bringing in 100s of attendees. And excitingly, we have built trips where we are flying 50+ professionals to do conferences in other countries. Our first trip will be in July to Belize.
In addition to revenue are there any numbers you would like to share?
The growth and exposure that our website and courses get have been exponential. There are about 180,000 speech-language pathologists which is not a huge number. And yet, our blog now has nearly 30,000 active subscribers meaning over 15% of our field is tuning in when we publish a post each Thursday. Our website hit 1 million page views last year and is now on target to cross the 2 million mark.
Hundreds of speech pathologists attend our annual conference, and thousands are members of our membership community.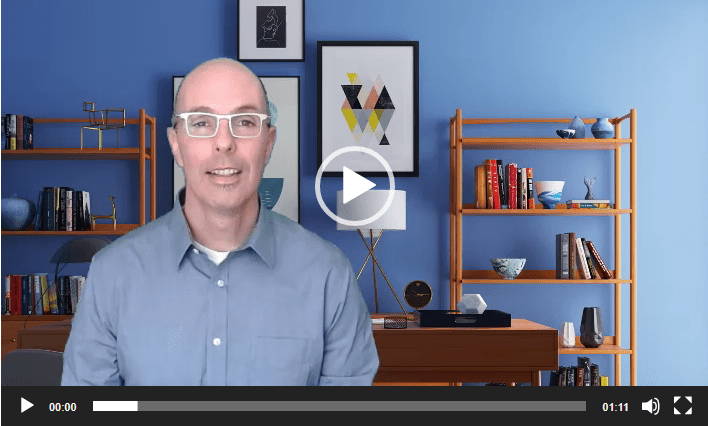 What has creating your digital training business done for you personally?
We had been able to make a pretty good impact in our community by serving diverse learners but there are just so many of us and always more children that need help.
By launching online courses we have empowered professionals all over the world to work with children who speak another language and to correctly diagnose communication disorders. -Scott Prath
Click To Tweet
I can't even imagine how many children this has helped.
What advice do you have for people just starting out?
I think our success was faster because we presented all of our initial ideas for free to get feedback and gauge how interested people were. This also taught us what words they were using to describe what we did and what they were searching for online. This began with free talks to community organizations and school district teams. Then we presented for free at state conferences.
We paid for these in a way because we had to pay to travel and attend. We learned from our audience but had our handouts on our website where they saw our recorded courses. Then we presented at national conferences. And now, we are paid to travel and present.
There is no faster way to find out if the content is valuable than to see people falling asleep in front of you or nodding in agreement and raising their hands to ask further questions. -Scott Prath
Click To Tweet
Learn more about Scott Prath of bilinguistics.com: