How Feeling 'Stuck' During the Pandemic Led Sara Kassatly to Co-Found Vibly.io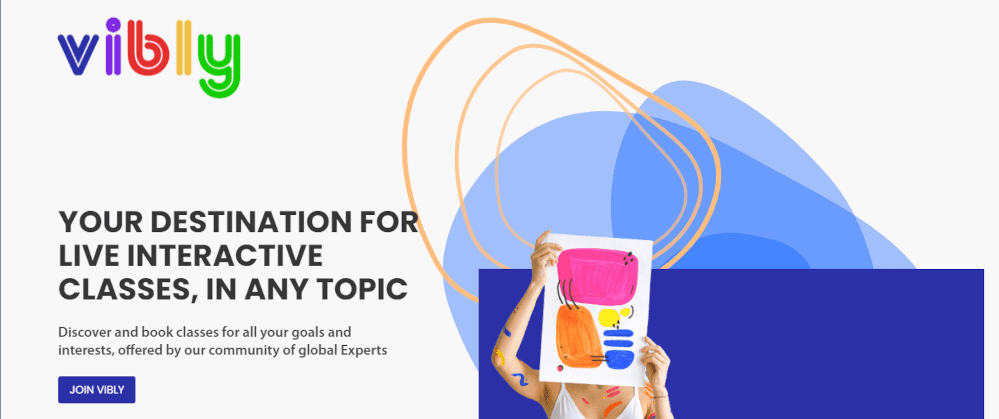 Our content is reader supported, which means when you buy from links you click on, we may earn a commission.
---
Who: Sara Kassatly
Website: vibly.io
Course Topic: Marketplace for Classes
Interesting Stats: 270 experts joined Facebook group in 4 weeks
Tell us about yourself and the business you started.
My name is Sara, and I'm the co-founder and CEO of Vibly, a marketplace for virtual/interactive classes in a wide range of topics and interests: Fitness & Yoga, Design Arts & DIY, Cooking, Music, Languages, Health & Wellness, Entrepreneurship, Personal Development, Sales & Marketing, Life Learnings, and more.
I've been working in tech for 7 years, most recently worked as a Product Manager at Etsy for 4 years. I am very passionate about building products for mission-driven companies and I had been thinking a lot about starting my own company one day.
Vibly gives Experts in any field/area, all the different tools they need to offer virtual/interactive classes: from Profile creation to Payments, class creation, scheduling, email automation, and chat.
We also make all classes discoverable and searchable through our search page. People can now visit our site, browse classes by category, filter by preference such as day and time, learn more about each Expert and class, and book the class.
Our mission is to make personal growth more accessible and more fun!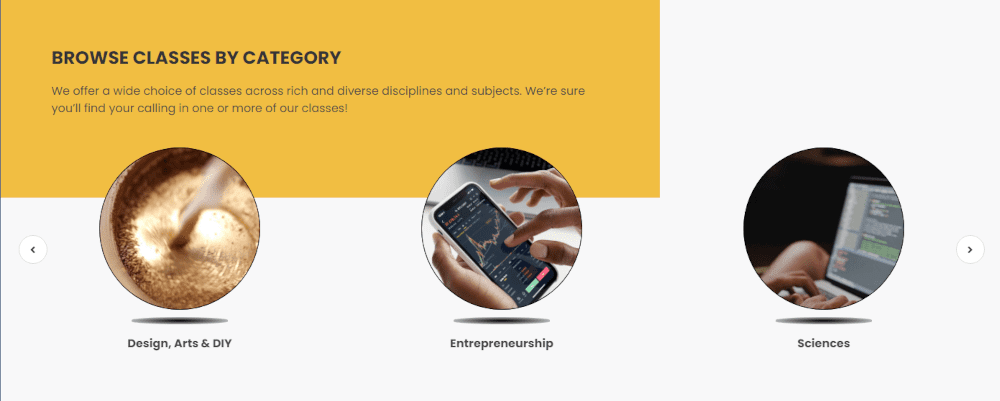 Who is the market for your business?
Vibly targets two customers: Experts and Learners.
On the supply side, we target any individual that identifies as an Expert and loves teaching. Experts need to have domain knowledge or skill in a particular area. Teaching experience is not a requirement.
On the demand side, we target lifelong learners who are continuously motivated and driven to invest in their personal growth: mental, physical, spiritual, emotional, and social.
Vibly is Global from day 1. We already have Experts from 25 countries and our mission is to make learning accessible worldwide.
What problem does your solution solve?
First and foremost, Experts would need to use 5 or 6 different tools to offer live/virtual classes today (CRM, landing pages, payments, scheduling, Facebook group, etc). Their process is too manual and they'll need to take on responsibilities and tasks that don't really add value to their business and take away time from what they really enjoy doing: connecting with their audience and teaching their craft. Vibly streamlines your workflow all in one place and makes it so easy for you to teach online.
Second, Experts have a hard time marketing their classes and getting discovered. It is a known fact that it's way more effective for a company to market its brand and experts than for every individual expert to market him/herself. Vibly helps Experts grow their audience and reach learners globally. We will have a dedicated marketing budget each year to invest in various marketing efforts: social media, affiliate programs, referrals, and more.
Why is it better than other solutions?
We are the only marketplace (to date) that enables experts to offer live/interactive classes on any topic. We give you the flexibility to teach anything that you think people will be interested in learning.
Vibly is completely FREE for Experts. You won't pay Vibly anything for using the platform, as long as you're using the platform with your audience.
Given we are a marketplace, we care a lot about our learners and making sure Experts are equipped with all the insights and resources they need to deliver the best customer experience. In order for that to happen, we are committed to continuing to share insights and learnings from learner research with our community of experts to help them perfect their craft.
Experts get a chance to be discovered by Vibly's audience. Being a Vibly Expert means you get more exposure, both onsite (through Vibly search) and offsite (social media, SEO, blogs, partnerships, affiliate programs).
And there's more to come. Vibly will continue to find ways to create new revenue opportunities for Experts. This is just the beginning!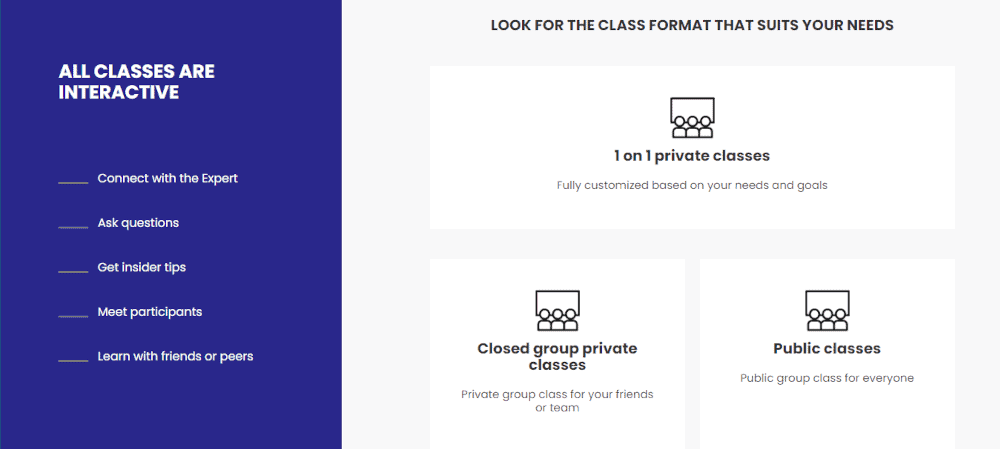 What are the biggest benefits for your customers?
The biggest benefit Experts get today is that provided they want to commit their time to teach, they are incurring zero risk by using Vibly. Vibly is FREE for Experts and helps them streamline their workflow to make it very easy for them to teach online. Also, being among our first 1000 Experts allows you to have direct access to the Vibly team and contribute to the company's roadmap and vision from its early days.
Where did the idea for the business come from?
A fun fact about Vibly is that it was inspired by the pandemic – silver linings! I was sitting in my Brooklyn apartment during home quarantine feeling "stuck". I figured one way to stay sane is by keeping up with my fitness and yoga routine. So I started looking for live fitness and yoga classes and realized it was almost impossible to FIND classes. I had to either stumble upon them on social media or hear about them from a friend.
I also noticed that a lot of my friends who were yoga instructors were having a hard time offering live classes, their process felt too manual and cumbersome: they were sending emails, creating stories on Instagram, asking their friends to share, accepting payments through Venmo by donation, sending zoom links by email, etc.
So I thought, there must be a way to fix that. And that's where Vibly came to life! I started talking about it with friends, all of them got really excited, and here we are!
Do you have a lead magnet?
We have a community for Vibly Experts on Facebook where I'm sharing a lot of resources, tips, and guidance on how to set up your profile and classes. It's also a great community of Experts that you can have access to if you need any advice on any topic.

What's the traffic strategy that works best for you?
In the first phase, we are relying on our Experts to use Vibly with their audience.
We have an email list of ~500 people. We're expecting to grow that list to 5000 by the end of the year.
Referrals and word of mouth have worked really well with Experts so far.
Organic social media marketing (Instagram, linked in, Facebook, youtube).
We will be testing out an affiliate program soon.
We are also considering starting a podcast towards the end of the year.
What tools do you use to run your business?
We're using Slack for team communication, calendly for outreach calls scheduling, notion and google docs for note-taking, google meet for meetings/calls, and the Facebook group to manage our Experts community.
Are there any numbers you would like to share?
I was able to get 270 Experts to join our Facebook group in 4 weeks. I did all the outreach myself by joining Facebook groups and DM'ing people both on Facebook and Instagram. -Sara Kassatly
Click To Tweet
Very scrappy but it works! Of experts that responded to my first message, close to 98% of them joined the group! The key here is to know how to find your target audience. I posted a bunch of times in groups and found a lot of success that way.
On the learner side, we conducted a survey back in March and blasted it in my network, asked friends to share it with their friends, DM'd people on Instagram, and were able to get close to 500 responses/emails.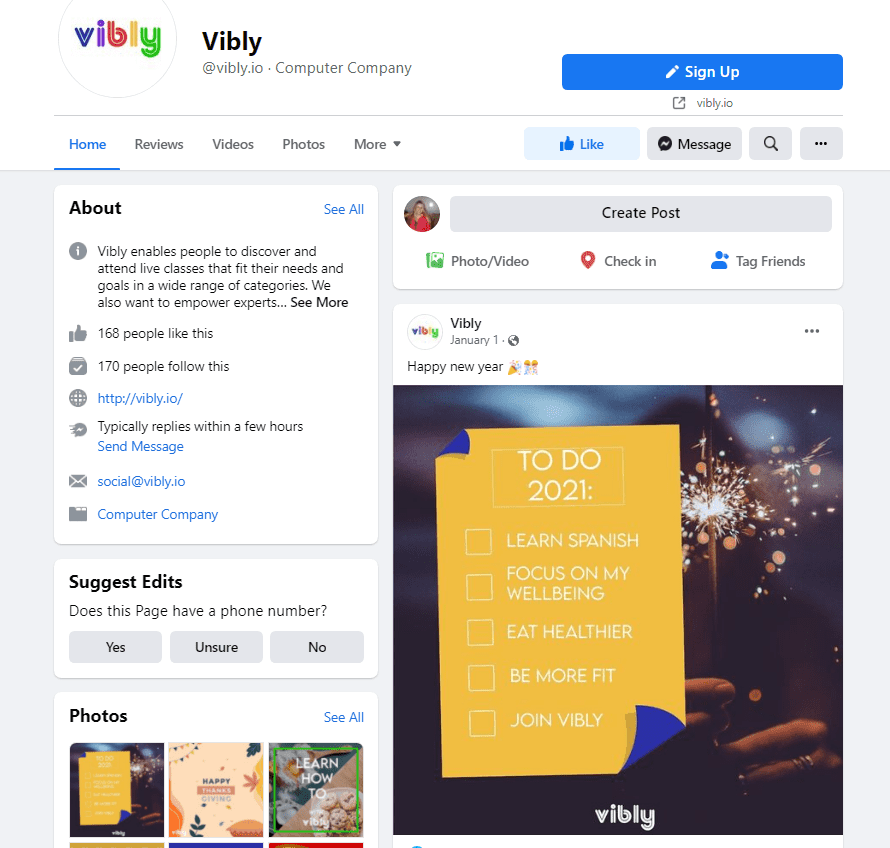 What advice do you have for people just starting out in business?
I'm only starting! But I guess one piece of advice that applies to every single person starting a business is: be as close as you can to your customers and try to build a lot of empathy with them. -Sara Kassatly
Click To Tweet
Understand their needs and challenges, and be open to adapting and changing your roadmap accordingly. I learned this principle as a Product Manager and apply it every day at Vibly. My customers are very valuable to me. I'm very dedicated to constantly creating value for them, through the power of technology.
Learn more about Sara Kassatly of vibly.io: