How Sam Eisenberg Created a Side Project to Help Founders Develop Their Own Pitch Deck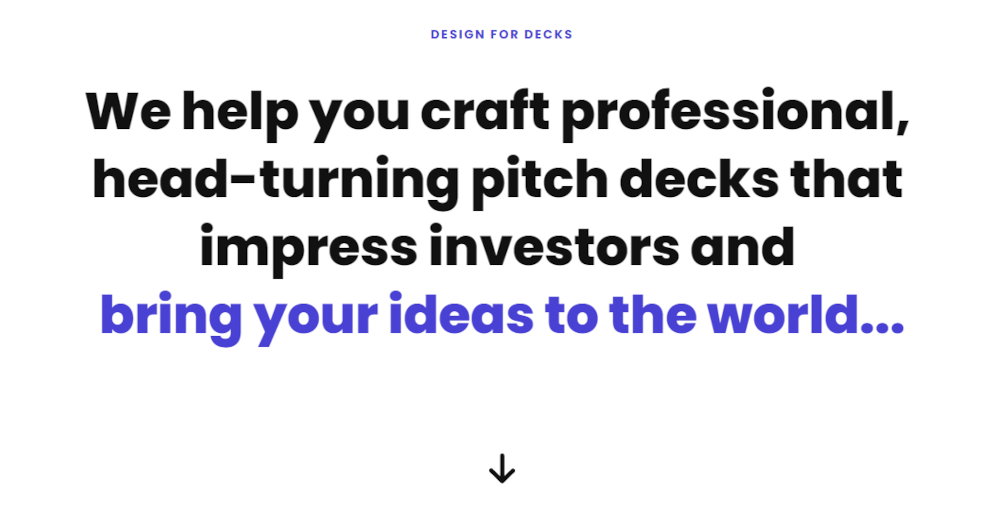 Our content is reader supported, which means when you buy from links you click on, we may earn a commission.
---
Who: Sam Eisenberg
Website: designfordecks.com
Course Topic: Pitch Deck Designs
Interesting Stats: Over 20 sales in first couple of months at $195/sale
Who are you and what course have you created?
I am co-founder of Design For Decks, a boutique pitch deck firm that has helped founders & investors raise over $2B.
I also am the founder of a small business called Read With Love. We create voice-cloned audiobooks for busy, education-minded parents.
Here is the course we built.
What market does your online course serve?
Our core market is founders who are currently or soon fundraising. We give them the skills to build a winning pitch deck – from content, to design, to structure, and more. We have found a broader market of operators and people who are frequently building presentations who also greatly benefit from the course.
What's the biggest benefit of taking your course?
Being able to build a winning pitch deck that greatly increases their chances of being in the top 1% of companies that raise capital from Venture Capitalists and Angel investors.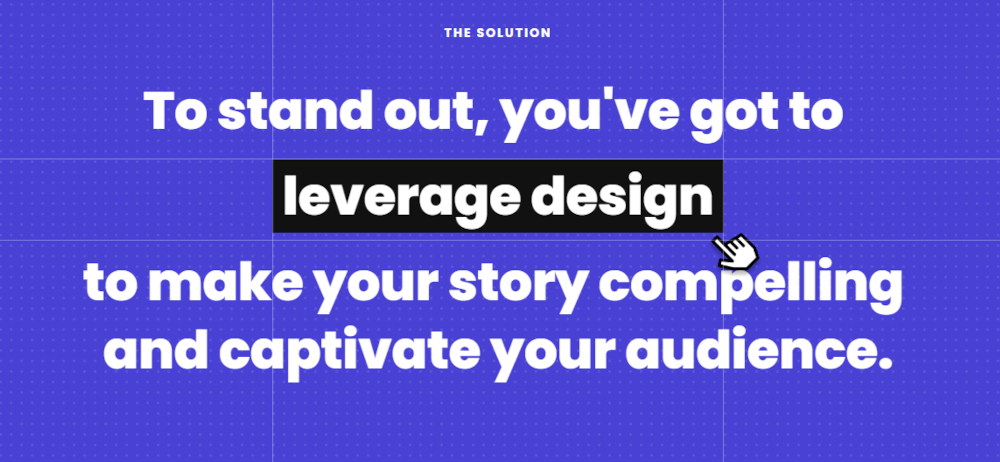 How did you get into the market?
We are a pitch deck design firm – we do this for clients, and wanted to empower clients who wanted to learn the skills, or don't have a budget to justify hiring a top pitch deck agency, to do it themselves.
Why did you decide to create an online course in the first place?
I have been involved in other online education businesses and saw the power – both in training students and the marketing potential of high-quality, niche, online courses.
Did you have any moments of doubt before you created/launched it?
There was a struggle getting the first students in. We had some doubts but ultimately the sales started coming in and more importantly, feedback from clients who really benefited from it. We also started using parts of the masterclass for marketing and also for our boutique clients to get a better sense of our design philosophy and how we work. Clients of our high-end service that watch the Masterclass appreciate what we do much more.
What's your online course like?
It is a 90-minute pre-recorded video broken into 4 sections: Content, Design, Structure, and Delivery.
We also include a half dozen text/image resources and guides founders can use to more efficiently and effectively create their pitch deck.
We wanted to keep it clean and straightforward - founders are busy people, and we didn't want to create a long course just for the sake of it. - Sam Eisenberg
Click To Tweet
They can watch the training, at their pace, as often as they want; but ultimately, even after one watch, will take away a ton of actionable advice.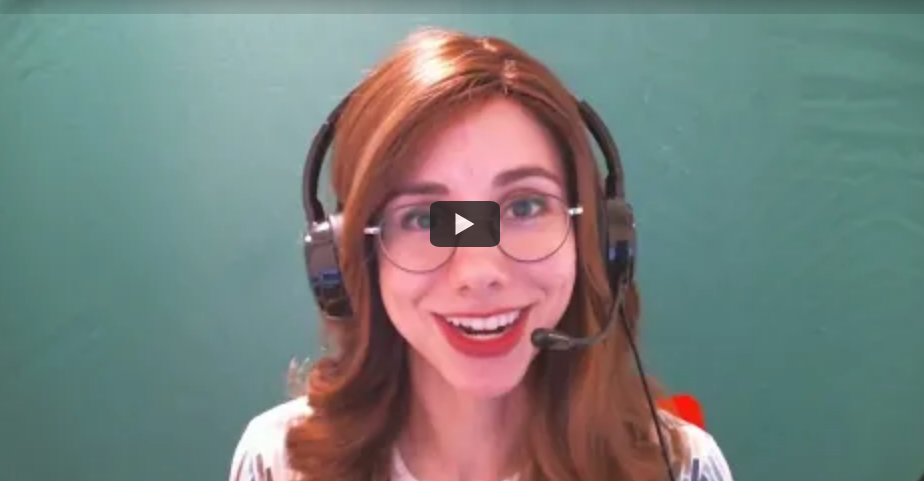 How long did it take you to create your course?
We spent about 2-3 hours strategizing what should go into the course.
Then we created the slides in Figma – this took, I would estimate, 10 hours of work.
Additional feedback and edits took 1-2 hours.
After a few cohorts, we delivered a really good live version for this exact audience and use this for our Masterclass.
The resources took another 5-6 hours to develop.
But the actual work, is the 1000s of hours of hands-on work and learning, gaining the expertise. Once you have it and understand your audience, the course creation is relatively simple. - Sam Eisenberg
Click To Tweet
Tell us a little about the process of launching your course and getting your first sale(s).
We started on LinkedIn. Sharing what we are doing, and getting the attention of a few influential folks who graciously helped push it to their audiences (special shout-out to Eden Bidani). From there, mostly word of mouth + from site traffic. We never pushed it very hard, but are always happy to see when sales come in, not a ton, but here and there.
Do you have a lead magnet?
We also had course participants convert to boutique clients- without having built a proper funnel for this to happen (despite the significant price discrepancies). This doesn't happen often but does prove that building a course is a great way to build trust with an audience at a more palatable price, than allowing them to have a deeper engagement with you.

What's the traffic strategy that works best for you?
Truthfully, we only really used LinkedIn. We are listed on some other sites but I'd say that most sales come from traffic driven to our website from various directories that list us for our pitch deck expertise.
What online course platform are you using?
I have used Thinkific and other platforms in the past but chose to keep it simple. We have a simple, unique password-protected page on Webflow that users are directed to after purchase – where they can watch the video and quickly download the resources.
Do you like it?
It works for what we need. But if we ever push into creating a fully online education "school" I would likely switch to Thinkific or Podia.
Are there any features you wish it had?
I would love to implement quizzes. It's not possible in Webflow – and frankly, no one has requested it. But I would enjoy seeing how much founders are learning from our material
What made you decide to use your chosen platform over others?
Simplicity. We are built on Webflow. So we made our MVP there. And our MVP is, frankly, quite good, so we never advanced from there. But there is a real benefit in using a system with built-in enrollments, progress tracking, affiliate management, etc.
What other tools do you use to run your online course business?
Wistia, Dropbox, and ActiveCampaign.
What books or training programs have you found useful on your journey to a successful business owner that others might find valuable too?
I have taken formal courses (university), informal courses (BizOpps/Digital Marketing), skill courses (Udemy), and more. Going through them as a student, with a focus on what does and doesn't help you, allows you to get a good grasp of how to build a course.
Of course, I also worked in a business that sells online courses for nearly 4 years, and learned a great deal there through the metrics available to me, and many conversations with students/clients.

Do you have any big mistakes you've made along the way that you'd be willing to share?
Overcomplicating the first take. Keep it simple. See what your audience appreciates. Then improve from there. - Sam Eisenberg
Click To Tweet
You don't know what your audience wants until they tell you (and commit dollars to it) – you only can guess what they want.
Please share some idea of revenue.
In our first months, we did over two dozen sales (at $195 each) between Gumroad and directly on our site. Since then, it gets tricky – we've had plenty of sales, but also started using our masterclass in other formats (to help our boutique clients understand our process, as part of workshops we did from prominent VCs and accelerators, etc.).
Its primary goal is not revenue – but whatever it does add is nice.
Please tell us a little about what the money you've earned from your course has done for you.
It hasn't had a tremendous impact. But does serve as a good reminder that we have and can earn passive income based on a course that brings tons of value to our audience- and based on our earned expertise.
In addition to revenue are there any numbers you would like to share?
We recently started sharing some of the content on YouTube- it got over 100 views in the first 2 weeks. We also used our Masterclass as the basis to launch a cohort on Maven (8 sign-ups without any real marketing), and for workshops, we've done with top accelerators and VCs, including GroundUp (Israel), Latitud (Latin America), and Mercury Raise (USA)
What has creating your course done for you personally?
It helps me feel that our work and knowledge are impacting many more people than we ourselves could serve. Our time is expensive- and this way, we can give loads of value to founders we otherwise couldn't service at a very affordable price. The fact that we get sales also encourages me to consider building more educational products for our audience as we go.
Do you have a story of a transformation from any of your clients?
We've had quite a few clients share how much they enjoyed the class, but Thomas Maziman, Founder of TeamOut (YC W22), shared that he implemented our teachings to raise a successful Seed Round- and is using them in his Series A as well. To us, the fact that a top founder coming out of a leading accelerator is getting so much proven benefit from our simple Masterclass is the greatest form of validation.
What advice do you have for people just starting out?
Focus on finding your niche, understanding who your audience is, and being able to communicate the benefits of what you can offer.
Once you get positive signals and feedback, double down on improving the content and the accompanying deliverables and optimizing the user experience. - Sam Eisenberg
Click To Tweet
Learn more about Sam Eisenberg of designfordecks.com: