How Sabriyé Dubrie Creates Life-Changing Spiritual Wellness Programs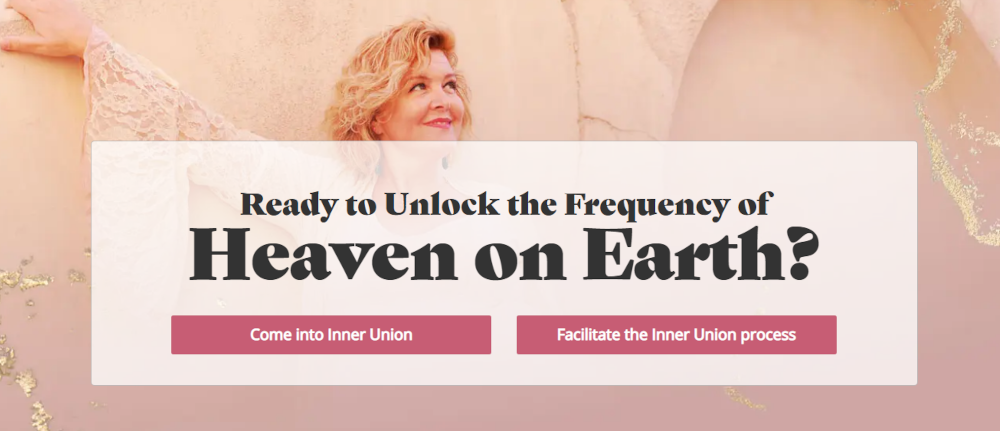 Our content is reader supported, which means when you buy from links you click on, we may earn a commission.
---
Who are you and what course have you created?
My name is Sabriyé Dubrie and I have been selling online programs for the past 10 years. My very first program was an online marketing course for entrepreneurs in 2012. I had my first 5 figure month when I launched that course.
As the years passed my business evolved into where my own life was taking me and I created a Twin Flame program in 2017. From 2017 to 2021 I had over three hundred students in this program. It was considered one of the best programs in the industry.
Then in 2021 I again felt called to step up into a higher evolution of myself and I launched a practitioner certification program for my self-developed Soul Embodiment™ Therapy method that I have been getting amazing results with, in often as little as one session over the past seven years. When I launched it, I directly had 22 students sign up and when I finished giving that training I launched another program called 'Coming into Oneness' which teaches people how to heal the separation between the ego and their soul.
What market does your online course serve?
Initially, I was in the positive mindset and online marketing scene, but as I grew more spiritual in my own life my business became more spiritual as well. Now, I serve people who are on their own spiritual journey.
I do this in two ways, on a personal level with the program 'Coming into Oneness' that teaches you how to heal the separation between the ego and the soul, and professionally by offering a certification program to become a certified Soul Embodiment™ Therapy practitioner and facilitate clients in healing the separation between the ego and their soul.
What's the biggest benefit of taking your course?
On a personal level, the biggest benefit of doing the program 'Coming into Oneness' is to become more whole within. Over the course of a year, we dive deep into what is causing your ego to be in a tug of war with your soul and how to heal this. This results in healing your relationship with love, money, success, family, and so on.
Professionally, the biggest benefit of doing the Soul Embodiment™ Therapy Certification program is that you learn to use this revolutionary healing modality in your existing practice or you can even become an Akasha Quantum Soul Healing™ practitioner with no prior experience whatsoever.
Many of our practitioners had not worked with clients prior to training with us and they are getting amazing results with their clients.
How did you get into the market?
Coming into Oneness is a reflection of my own healing journey, it's what I discovered by diving deep into my own unresolved pain and trauma. Through my own healing journey I saw how healing accelerates our awakening process, it supercharges our spirituality in a very grounded way. I found that the more we heal the wounded ego, the deeper we can embody our soul essence and that this evolves into an inner union of the lower and higher self. A journey that leads us out of separation and back into the Oneness which is the only truth on a soul level.
Why did you decide to create an online course in the first place?
I have found that being a teacher is really in my blood, it just comes so naturally. I have a background in IT and that has helped me learn how to break down complex concepts into bitesize pieces. Not every one that creates a program or course is necessarily a good teacher. I am an avid learner myself, but I have bought some really badly put-together programs over the years. More importantly, though, I cannot get my clients to make the shifts needed by only offering healing sessions. Besides, one on one work is simply limited by time. Creating group programs to take multiple people through the desired process together really allows me to increase my impact. The work that I do is really unique and so I am really dedicated to optimizing my time in such a way that I can really make a difference on a larger scale.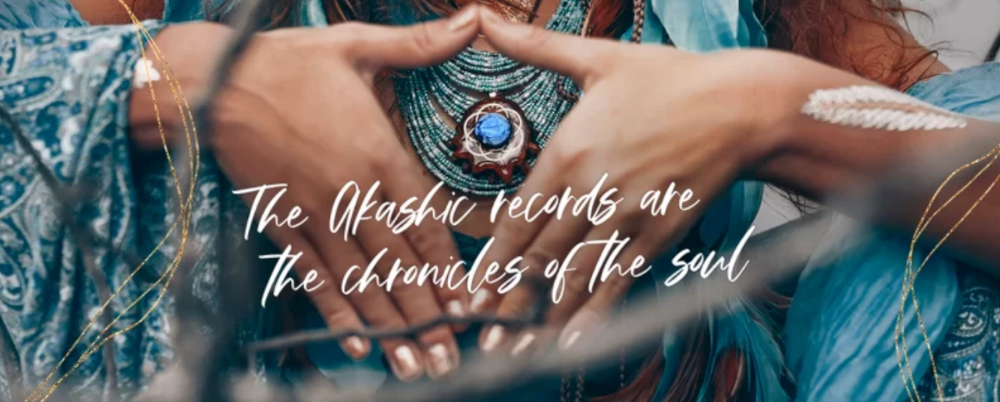 Did you have any moments of doubt before you created/launched it?
Oh gosh, yes! Especially because I had no educational background for the work that I do now. I downloaded the healing modality I work with from my soul and was literally trained on the job. It was super scary to teach it to others. However right around the time that I wanted to create the practitioner certification program, I suddenly started to attract psychiatrists, psychologists and other therapists as clients who were raving about my work and that really helped me feel more secure about my offer. I have found in general, that teaching your own created work takes an extra level of guts that you don't need when you are teaching someone else's work or more established work.
If so what made you turn it around and do it anyway?
Receiving validation from these professionals in the field just really helped me feel less of an imposter. It wasn't that I wasn't convinced of the quality of my work, it was that I felt that not having the educational background may have people take me less seriously. This wasn't the case.
What's your online course like?
I am pretty old school in the sense that I use written modules. This is because writing is such an easy way for me to teach. But I do make videos as well, live module Q&A calls, and healing audios.
For the videos, I make Google Slides and create a voiceover, for the healing audio I use a single slide with a voiceover.
How long did it take you to create your course?
I never create anything before it is sold. This means I am always creating the modules in real-time and usually in the first round of the program the planning is all over the place but because the quality of the content is so good, students never seem to mind that it takes a bit longer. I think that simply comes with being a pioneer. You have to wait sometimes for the right moment simply because you are bringing in something new instead of repeating what has already been said.
I usually also upgrade the program content with new insights and understandings with each new live round. For example, the Twin Flame program that I sold from 2017 to 2021 I upgraded three times over the course of those four years.
Tell us a little about the process of launching your course and getting your first sale(s).
My biggest buyers are on my email list. Email seems to work better for me than say Facebook or other social media channels.
Many of my clients have been with me for years and have grown with me, when I reach a new level in my own journey and create a program around this - they are often the ones that sign up immediately. - Sabriyé Ayana
Click To Tweet
Do you have a lead magnet?
Yes, I have a free ebook in PDF format that converts really well. I have had people read it and immediately buy my VIP package a multiple thousand euro investments. which is always a combination of a program and one-to-one sessions.
To optimize signups I link the lead magnet in blog articles, we have it in the sidebar and we use a pop-up that also really works well despite the fact that we all know that people hate pop-ups. In total, our conversion rates on the sign-up forms are around 2.3%. A good sign-up conversion rate is between 2-5% although some websites have as high as 11%.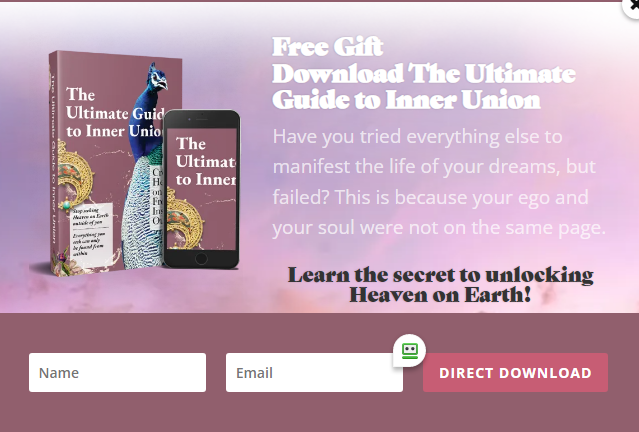 What's the traffic strategy that works best for you?
Blogging has worked best for me. At the height of my Twin Flame days, I pulled in 75,000 unique visitors a month. Blogging gives the best SEO available. However, at some point giving away my content for free didn't feel right anymore, especially because my content is really unique as well as in-depth. So, we put up a paywall and we have less traffic of course but the people that join our low-entry membership now are much more interested than when we used the free model. Because I have had 10 years of business to compare, I can say that high numbers don't necessarily equal more sales even though that is what we are taught to believe. I am making the same revenue I made when we had high traffic, with only a fraction of the traffic we once had.
What online course platform are you using?
We use WordPress because I used to own a web design company. My developer who has been with me since our web development days is an ace at this system. He built our own plugin that we use for the learning environment. Because I have an in-house developer it was quite easy to make changes before we used Woocommerce but then we switched to Thrivecart and my developer made the alterations necessary. This year I want to work with drip content, which he will code into our existing plugin for me. Actually, in the past, we even sold the plugin but discontinued it when we left web design behind us.
Do you like it?
Yes, it works really well. Having been an online marketing expert for a couple of years I wanted something that doesn't scream cookiecutter and basically looks the same like everybody else has. I want unique and on-brand, which is what our plugin provides.
Because we aren't limited by an existing LMS (Learning Management System) we can create whatever we want. This is the beauty of WordPress. - Sabriyé Ayana
Click To Tweet
The sky is pretty much the limit and you can make it look whatever way you want.
Are there any features you wish it had?
If there's anything new or cool that I want then I ask my developer to make it. We used to make highly complex customized WordPress websites for clients. My developer likes to get challenged every now and then when we want to upgrade what we have.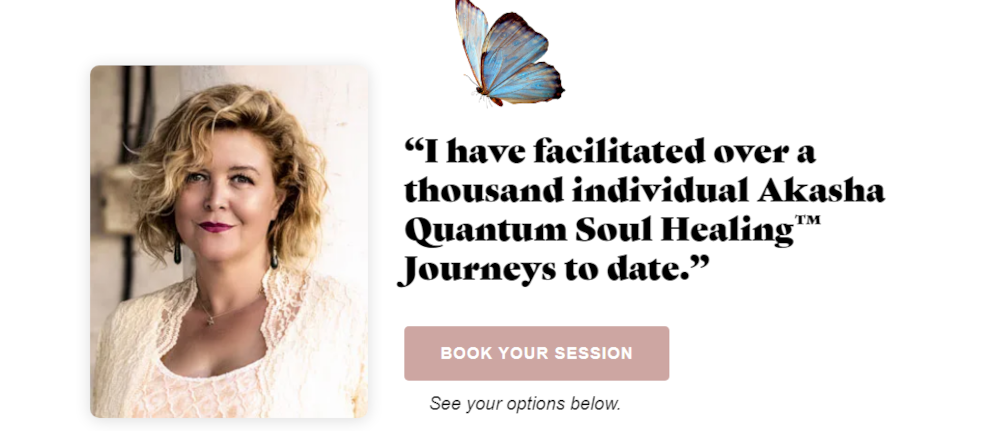 What made you decide to use your chosen platform over others?
Because we built the plugin ourselves we can adapt it to all our needs even when they change over the years.
What other tools do you use to run your online course business?
We started out in Mailchimp but then moved to Active Campaign for our LMS automation and delivering content over email. We also use Zappier to connect certain systems together and trigger tasks. I do my voiceovers in Zoom with screen share on to show my Google slide(s) and of course, we do our Q&A calls on Zoom as well. Because we are currently upgrading our website, I have also used the guides section in Facebook private groups as a temporary LMS solution.
What books or training programs have you found useful on your journey to a successful business owner that others might find valuable too?
I wouldn't know any current ones. I did a course with Fabienne Fredrickson at the beginning when I was just starting. It really helped me, but the program no longer exists as Fabienne evolved in her business as well.
Do you have any big mistakes you've made along the way that you'd be willing to share?
I think one of my biggest mistakes was being an over giver. In my Twin Flame program, I ended up supporting people for years on end that had only paid a small one-time fee to enter. It was those people that got a free ride all those years, that was the most resentful when I stopped overgiving. Some even got really nasty, despite getting so much value out of their initial purchase.
When you tend to overgive it can really seep through into your business and although it sounds good to be seen as someone who is very generous, it can backfire on you as well - attracting people who will take everything you want to…
Click To Tweet
I found it's very important to heal this within oneself as overgiving stems from subconscious wounding from our childhood and previous lifetimes.
Please share some idea of revenue.
Adding courses, training, or, programs to your business model will increase your revenue. This is because it allows you to work with groups and not just one on one. In my business, it took me to five-figure months and then consecutive multiple six-figure years.

Please tell us a little about what the money you've earned from your course has done for you.
Running programs has allowed me to travel with my family for two years around the world as a digital nomad. We started in England then drove down from Pisa to Rome in Italy over the course of a month, and grabbed a first-class flight to Egypt where we spent three weeks exploring the pyramids and various temples. We also spent multiple weeks or months in Ibiza, India, and Dubai.
After our travels, we moved to an island in the country of my choice. Now every day feels like a holiday because we live by the beach and live in a climate where it's nice and warm around nine months out of the year. Instead of living the lives we are forced to live because of money, I have been able to create a life I love because I am financially and location independent.
In addition to revenue are there any numbers you would like to share?
Our lead magnet brings in about 100 new subscribers a month. My traffic and list growth are the most important metrics because I own both. Our list growth rate is 7.33% which is a little above average (5.2%). In a couple of weeks, we will relaunch our Android and Apple apps which had over 10K downloads each.
The reason I prefer to invest in my own owned platforms is that they have the highest conversion. I had over 15K likes and followers on Facebook but unless you pay Facebook your posts don't actually reach these people making it a waste of your time and energy. For me, it's much more important to get people on my email list or to download my app because I own my app and I own my list. Even though I use third-party platforms for them, those platforms don't interfere with my ability to connect with the people interested in my work.
What has creating your course done for you personally?
Creating a program has been life-changing on many different levels. Financially it changed my living standards, how I dress, where I eat, what hotels I sleep in, and so on. I now live a five-star life, when before I could hardly make ends meet. It also changed how I see myself and how I show up in the world. I have always wanted to be a force of good in the world and through my work including my programs I get to change people's lives for the better forever.
Do you have a story of a transformation from any of your clients?
I am the proudest of one of my students. She bought my program on installments when we put it out there for a no-brainer early bird pricing. When she came in she was working multiple jobs to pay the rent. She was one of my most engaged students and worked her heart out to learn this healing modality with no prior experience as a therapist or a healer. She worked so hard, she was at the top of her class. Through her own healing journey, she healed her beliefs of not being good enough.
She applied for a job that she could do at home, paying more than all her multiple jobs put together, and landed it. Now she works from home and is building her therapy practice next to her job. She is creating an online program for African Americans to help them come out of poverty and build generational wealth to pass on to their children and grandchildren.
As an African American who healed herself out of poverty, she is the poster child for the program that she is creating and I know for sure that she will help thousands and thousands of people heal their wounds of poverty so that they too can start building generational wealth.
What advice do you have for people just starting out?
The best programs are programs about processes that you yourself have mastered. The knowledge that you sell has to be embodied in order to truly be able to teach it to someone else. In the example of my client, she is creating a program based on what she has successfully achieved in her own life. My first program was about online marketing, which was abracadabra to most entrepreneurs in 2011. It was based on what I did to get myself and my kids off welfare, by starting an online business. I taught my students what I had done to create online revenue. Even if I was only making 60K a year initially, I was making much more than many female entrepreneurs at that time.
My Twin Flame program was based on my own experience navigating the Twin Flame journey. Coming into Oneness is based on my own experience of healing the separation between the ego and my soul and the Soul Embodiment™ Therapy practitioner certification program is based on my seven years of experience working in the Akashic Records with this self-developed method.
I have seen people launch programs in things they have learned but don't embody and usually, they don't sell that well. But don't only teach what you have achieved for yourself, teach what lights you up. - Sabriyé
Click To Tweet
Hard Choices
One of the reasons I discontinued the Twin Flame program was that I no longer wanted to work with people that were only willing to do the inner work because they wanted to be with their person. Instead, I decided that I wanted to work with people that already knew the power of healing and wanted to work with me because they wanted to go deeper than they had ever gone before. This is when I started to attract psychologists, healers, therapists, and psychiatrists as clients.
These were people already convinced of the power of healing, searching for a method to go even deeper in their healing journey than they had before. Working with these clients brought me much more joy, than working with clients that weren't actually convinced of the benefits of healing but were so desperate that they would try basically anything if they thought it would help. This would be my third piece of advice to people starting out, direct your work at those that will see its value because that makes selling just so much easier.
Learn more about Sabriyé Dubrie of schoolofsoulembodiment.com: