How Sabia Wade Revolutionized Doula Training with Her Inclusive Online Courses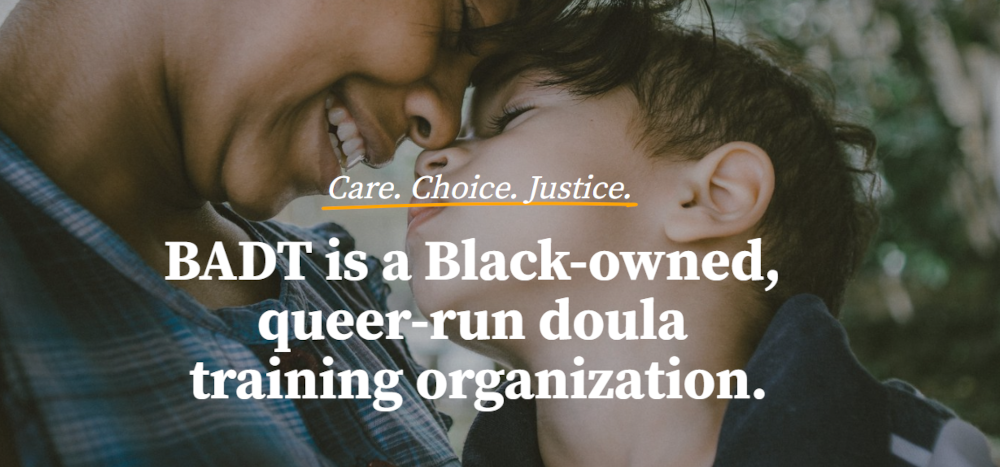 Our content is reader supported, which means when you buy from links you click on, we may earn a commission.
---
Who are you and what course have you created?
I'm Sabia Wade (she/they), a Black, queer CEO, Investor, Author, Educator, Full Spectrum Doula, and expander of Black Luxury.
I created Birthing Advocacy Doula Trainings after realizing that I couldn't find a doula training program that reflected who I was or my community. I wanted a doula training program that centered around BIPOC and queer individuals that was also justice-oriented and culturally-humble in terms of education for birthworkers. The courses that BADT currently offers can be found in our catalog.
At Birthing Advocacy Doula Trainings, we take things seriously…but we still have fun. We believe in giving people the space to show up as their whole selves. That means acknowledging the layers of humanity that we all bring with us to every single experience. We are working on expanding our course offerings to encompass more aspects of the human experience. We want BADT trained full-spectrum professionals to be equipped to enter sustainably and heart-first into the work that they do.
We've trained thousands of birthworkers through our online courses, with nearly 40% of students in our 12-week training programs receiving BADT scholarships to support their access to courses.
What market does your online course serve?
BADT serves birthworkers who are looking for a particular type of education: mission-driven, inclusive, and accessible. Our students range from new to experienced and are in a variety of occupations from doulas, parents, OBGYNs, nurses, midwives, holistic healers, massage therapists, and more!
What's the biggest benefit of taking your course?
BADT courses bring together some of the most powerful professionals in their fields to curate a student experience that is unlike anything you will find elsewhere. We're even partnered with United Health Care to bring more affordable health insurance to those who need it. Furthermore, United Health pays for Medicaid doulas to be trained by BADT. We offer a directory for our students to list their practice (whether or not they certify with us) and many continuing education courses for further learning.
How did you get into the market?
I founded BADT in 2019 in response to a noticed lack of representation of BIPOC, queer, and Trans communities in doula education. Our vision is to provide accessible, conscious, culturally-appropriate, diverse, and action-oriented courses with the framework of care, choice, and justice so that we move towards a better and more equal world.
Why did you decide to create an online course in the first place?
I wanted something accessible. I am a person with disabilities and I wanted to create a training that would work for me. A training that allowed me to show up as a person, to show up for live courses or watch the recording, and to complete coursework on my own time. Before creating BADT, I couldn't find this as an existing option. I couldn't find a program that was inclusive, and both valued certification, and a person's choice not to certify as equally viable options
Due to me not finding a course that fit my needs, I created it. Turns out, several others were needing a program like this as well.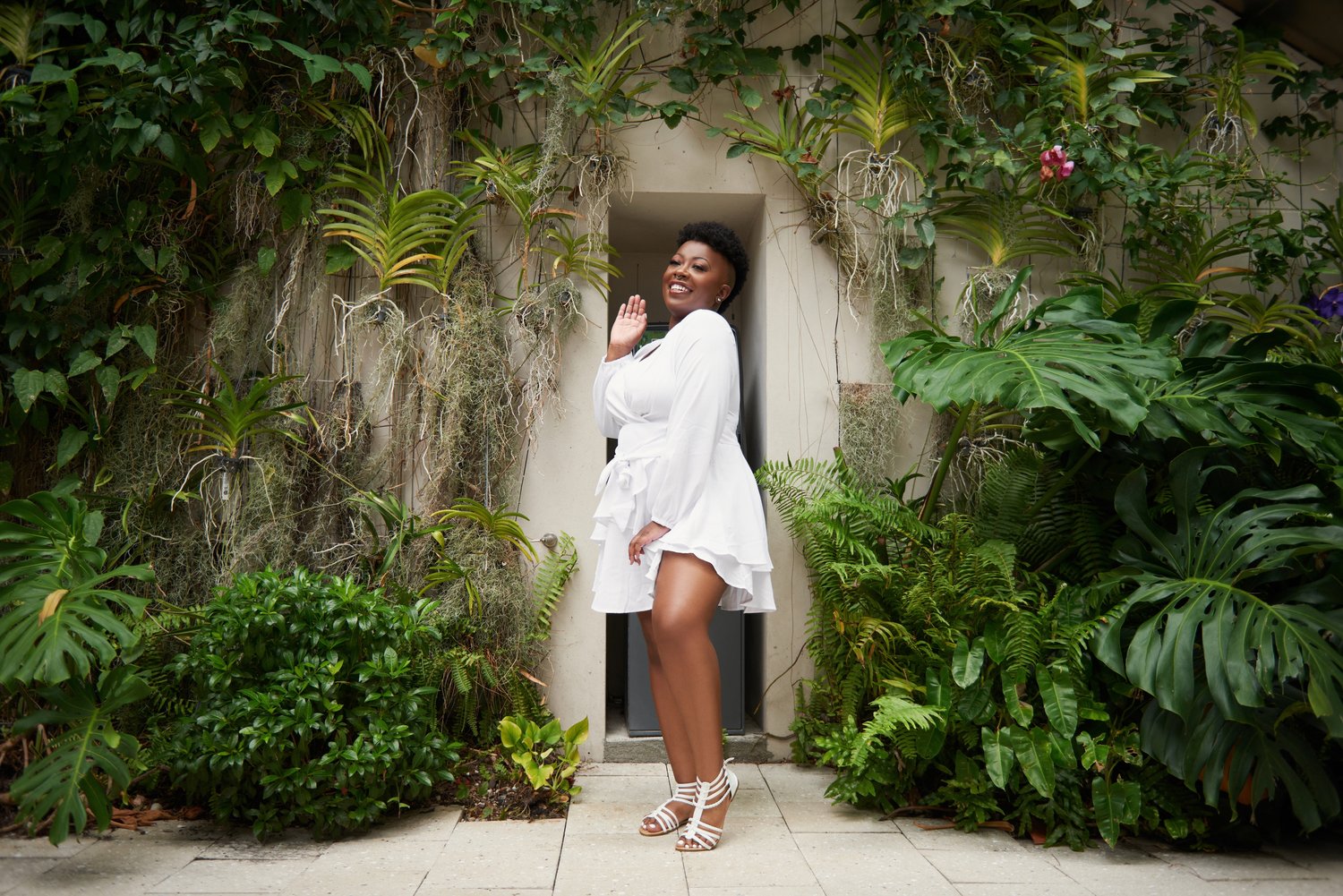 Did you have any moments of doubt before you created/launched it?
I think imposter syndrome is something that we all deal with at times. There were times when I paused and considered my level of expertise, sure.
If so, what made you turn it around and do it anyway?
My core values include continuous learning and appreciation for the unique experience each individual has to offer. I'm grateful that I had a support system cheering me on. I  knew I wanted to work for myself, and I was going to do it no matter what. So instead of asking myself "Why Me?" I asked myself "Why Not Me?"
What's your online course like?
BADT's content consists of live videos, recorded videos, journal assignments, and a library of suggested resources that include books, articles, videos, and podcasts. If students choose to certify with us, they have a list of additional requirements to complete such as essays, intake forms with clients, and other documents.
How long did it take you to create your course?
A friend of mine asked me what the program would look like if I created my own. We sketched out some ideas and from there, it took me about 2 months to build out. BADT is ever evolving and since that first course, we have expanded and added so many more.
Tell us a little about the process of launching your course and getting your first sale(s).
I put together some graphics, a basic website, and then just started posting it everywhere – but mainly Facebook and Instagram. My first paid student was from Texas (I was really surprised and excited when that happened!). I also gave a lot of seats away for free because I knew the course would sell itself and that word of mouth would increase engagement – and it did! To date we have so many students from referrals and returning students coming back for other courses. We also make it a point to offer 30% scholarships at each launch.

Do you have a lead magnet?
Our marketing strategy is consistent with our business values. Our Head of Marketing, Jeffrey, brings a lens of anti-capitalism and anti-colonialism to our marketing plan. Their business focuses on re-imagining how we do business and marketing sans manipulation, exploitation, and oppression. We offer free courses, scholarships, and discounts. We do this with the aim to expand access and increase visibility.
What's the traffic strategy that works best for you?
Word of mouth has been our main traffic source. Referrals and returning students are a huge portion of our customer base. - Sabia Wade
Click To Tweet
We are so proud of that because it means we are doing something right and really making an impact on their learning process.
What online course platform are you using?
Do you like it?
Yes! We love it.
Are there any features you wish it had?
Not at this time.
What made you decide to use your chosen platform over others?
Thinkific was really user friendly so that is where I built my course.
What other tools do you use to run your online course business?
So many! I'm a systems person. In order to best serve our community and to keep everyone on our remote team on the same page, we utilize Mighty Networks, Monday, Slack, Google Suite, and more!

What books or training programs have you found useful on your journey to a successful business owner that others might find valuable too?
I realized from the beginning that I needed to invest in myself in order to expand the way I wanted to. I did work with a personal branding consultant through StyleHouse and business coaching with Ash Robinson (Bon-Fire) built a training course and workbook outside of BADT for birthworkers who are exploring their business journey and need guidance building their business. That course can be found here and is based on my own journey building a company. I also offer business mentorship for executives as well as entrepreneurs – check my website for more information on that!
Do you have any big mistakes you've made along the way that you'd be willing to share?
I think as a business like this grows so quickly, there are bound to be growing pains, but each experience comes with a lesson and a chance to adjust and pivot. We have certainly had to re-evaluate certain costs, decide what is necessary and what is additional, and then make decisions for the health of the company, but that is all a part of growth.
Please share some idea of revenue.
I am super transparent about money. If you check my Instagram, every year I post what our revenue was and what my goals for the next year are.
Our Full Spectrum Doula course is our main offering, and we launch that 2 times a year - each time with 6 figures of revenue. - Sabia Wade
Click To Tweet
It is the course that started BADT and is still our bread and butter today. I am so proud of this course!
Please tell us a little about what the money you've earned from your course has done for you.
This course was the launching point – from there, my team and I expanded BADT. I wrote a book, I've coached clients, and all of that together has given me the independence to work for myself – which I have been doing for going-on-6 years now! Working for myself, building generational wealth, being able to give other people work and pay them consistently for it, being able to help others when they need it simply because I can — these are the things that I am most proud of.
In addition to revenue are there any numbers you would like to share?
We have been in the top 1% of Thinkific earners for 2 years now!

What has creating your course done for you personally?
Literally, this course changed my life. This course gave me the life that I knew I was destined for. It has expanded my life, opened my network, given me relationships, and opened pathways for me to expand the conversation around reproductive justice and liberation, which I do in my book, Birthing Liberation: How Reproductive Justice Can Set Us Free.
Do you have a story of a transformation from any of your clients?
Here is the story of one of our students. The Annastasia Wells Memorial Care Stipend that BADT offers was created in their honor.
"I'm feeling so full and privileged to have been a part of BADT for the past couple of years or so.
I came in initially on a one-day ticket to the retreat and heard there about Birth & Disability.
I thought I'd get my certification because I feel so aligned with your community. But what I was really looking for was more connection within my own, and I've finally found that. I'm also most likely in the last year of my life, as I've chosen to engage rather than disengage, to have the hard convos with my loved ones, and let go of the need to push myself so hard where I feel like I just can't keep up and like something is wrong with me. I've also chosen to spend this last time period loving on my body, and allowing others to, as I would for my clients so many times over. After all, this body will be donated if at all possible. I spent so many years knowing what was right for it but barely doing that / doing the opposite because I was angry and felt threatened by my own body. This wasn't about certification, it was about unlearning the fuckery of all the different systems forced on our bodies. Thank you for these truths, which helped me to find my own."
What advice do you have for people just starting out?
Break all the rules! Feel empowered to not go by anybody's guidelines other than yours. - Sabia Wade
Click To Tweet
If you have an idea for something I guarantee someone else wants that to exist – so create it!
Learn more about Sabia Wade of badoulatrainings.org: