How Russ Jaimes Created Language Courses Bringing in $5K – $8K per Month and Growing

Our content is reader supported, which means when you buy from links you click on, we may earn a commission.
---
Who: Russ Jaimes
Website: vineec.com
Course Topic: Language courses
Interesting Stats: 200-300 Active Users 
Who are you and what course have you created?
I created Vine Education where we teach language courses. I also created Vine Dots for complete English lessons. Each course in Vine Dots has small learning units and includes text, audio, images, notes, tests and quizzes, games, and more.
What market does your online course serve?
We cater to business professionals who want to improve their English. Usually, they work for international companies and need to talk to clients or colleagues overseas.
What's the biggest benefit of taking your course?
They improve both their English and business acumen. We provide a lot of cross-culture communication tips and a lot of soft skill content to motivate our students.
How did you get into the market?
I was an English teacher. I had many people requesting my classes/mentorships. After a while, I was too busy and looked for alternative ways to reach more students and expand globally.
Why did you decide to create an online course in the first place?
I have a lot of experience and knowledge to share. YouTube is great but lacks consistency and testing/reflection tools. An online course allows me to give my students the full experience of being in my classes.
Did you have any moments of doubt before you created/launched it?
I had a lot of doubts, specifically about adding engagement to my courses. I didn't just want to record myself speaking. Fortunately, I have people I work with that are not afraid to be honest with me and give me true feedback. In the first lesson, I made one person said it was "boring". I knew I would be able to make a better version because my own people are tough on me.
What's your online course like?
I have video, transcription, translations, quizzes, assignments, and a forum for students can discuss course content and I can provide feedback/support.
On occasion, I will do live classes so people can practice their conversation/discussion.
How long did it take you to create your course?
It takes about 30 hours to create an online course. Being a teacher I had a lot of content and lecture experience. The difficulty was translating this content into a new medium. Finally, the entire editing and creating process (editing, subtitles, translations, etc) is time-consuming.
Tell us a little about the process of launching your course and getting your first sale(s).
I started with a previous version of my course about 3 years ago. This was a trial run with my current students. They gave me a lot of feedback. I launched it directly online and marketed it via YouTube. Eventually, I used it as a tool to reach corporate clients. I then develop content especially for their training courses.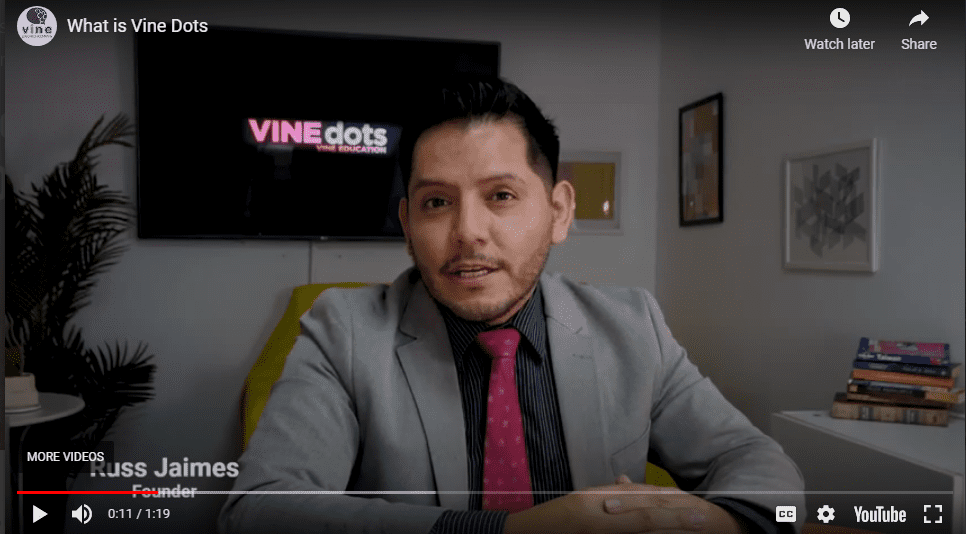 Do you have a lead magnet?
My lead magnet is a podcast/YouTube. This doesn't get much attention but gives a strong impression and often leads to course subscriptions and eventually enrollment in my private face-to-face or private courses.
What's the traffic strategy that works best for you?
Facebook has worked very well for me. I put up live videos or Ads and that leads to people messaging me or asking about my courses.
What online course platform are you using?
Thinkific is the online course platform I use.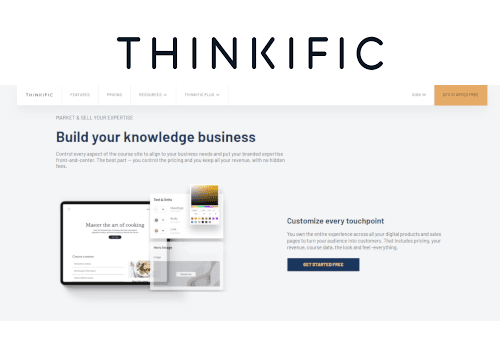 Take a Look at Thinkific!
Thinkific is the most popular online course platform used by successful course creators interviewed on coursemethod.com. It's a complete solution for creating sales pages, uploading all course content, taking payments, and more.
Price Range: Free to $499/month 
Most Popular Plan: Pro Plan at $99/month
Annual Discount: Yes, take 20% off!
Free Trial: Try out Thinkific's core features for free.
*Our content is reader supported, which means when you buy from links you click on, we may earn a commission.
Do you like it?
It is simple and easy to use. It also allows students who are not enrolled in my courses to communicate and reach out to me.
Are there any features you wish it had?
I would love to make it an App or have an API that I can use and incorporate directly on my main site.
What made you decide to use your chosen platform over others?
Others are a lot more complicated and bloated. Ease of use is most important for my clients. Many are older and avoid complicated or slow menus, options, settings, etc.
What other tools do you use to run your online course business?
Just Thinkific.
What books or training programs have you found useful on your journey to a successful business owner that others might find valuable too?
I studied a lot about how Udemy advertises their classes. This helped me find what content people are looking for.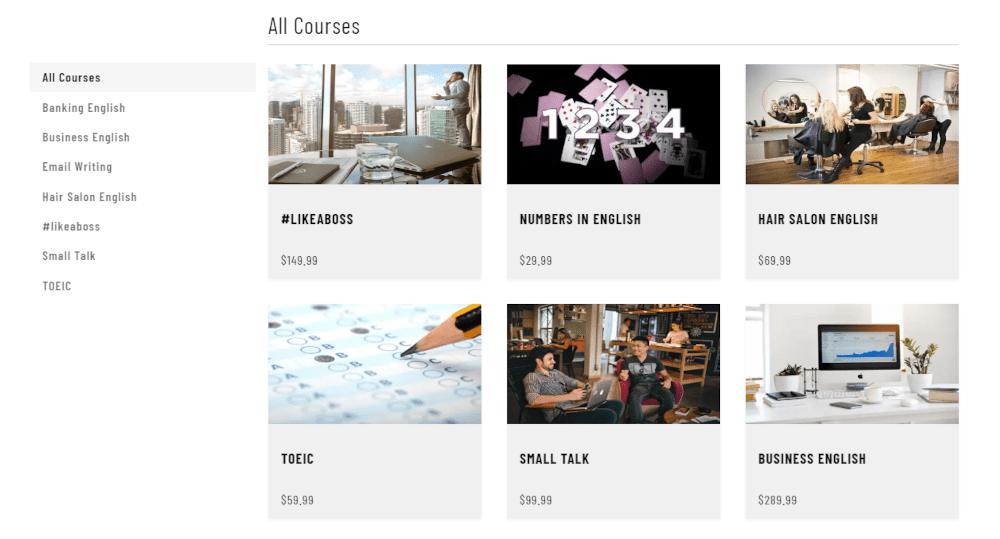 Do you have any big mistakes you've made along the way that you'd be willing to share?
Speed. At first, I put out content too fast. While the high number of classes is attractive for first-timers, paying students seem to want more in-depth learning.
Please share some idea of revenue.
We have about 200-300 active users on our site. 80% of them are paying students. 50% of them switch to private learning. We are unique in that in our region (Taiwan) people don't pay with a credit card, they pay cash. So most pay upfront, not monthly. Sales are around $5,000 – $8,000 per month.
Please tell us a little about what the money you've earned from your course has done for you.
This has provided me with a lot of freedom to pursue my dreams. Being a teacher isn't a goal of mine, I just happen to be good at it, or I should say, people are willing to pay me to learn from me.
Before online courses, I spent a lot of my time in the classroom. After, I was able to work remotely. I can stay in my office, work from home, or even travel back home and spend months with my family all while never missing work.
Initially, it is very time-consuming but doing it correctly means I can develop other interests and my time can be spent with family or helping teachers at different schools around Taiwan running youth entrepreneur programs in…
Click To Tweet
What has creating your course done for you personally?
I feel that I can help more people. I love getting emails from people asking me questions because it means they are taking my courses seriously. It has persuaded me to write a book based on the positive feedback I have gotten over the years.

Do you have a story of a transformation from any of your clients?
My hairstylist never speaks English to me. Her English was very poor. She asked me to teach her English. I designed a hairdresser English course for her and her salon. I thought they didn't really study with it. One day I was waiting for my appointment and a foreigner walked into the salon. My stylist greeted the customer and said he would have to wait because everyone is busy. He said he would come back. I was shocked to hear her use expressions taught in my course. She still can not have a full conversation in English but she can do the basics needed for her job. I was happy for her and happy to hear that this course is effective.
What advice do you have for people just starting out?
Organization is key.
I typically tell people to write out all their course topics on pieces of paper. Put them on an empty table and rearrange their course in a way that makes more sense. Group classes that could be together or look for missing topics. …
Click To Tweet
I treat each card as 5 hours of work. This really helps people see the big picture of their course and how to plan properly.
Learn more about Russ Jaimes of vineec.com: