How Rune Sovndahl of FantasticAcademy.com Started a Training Company for Cleaning Franchises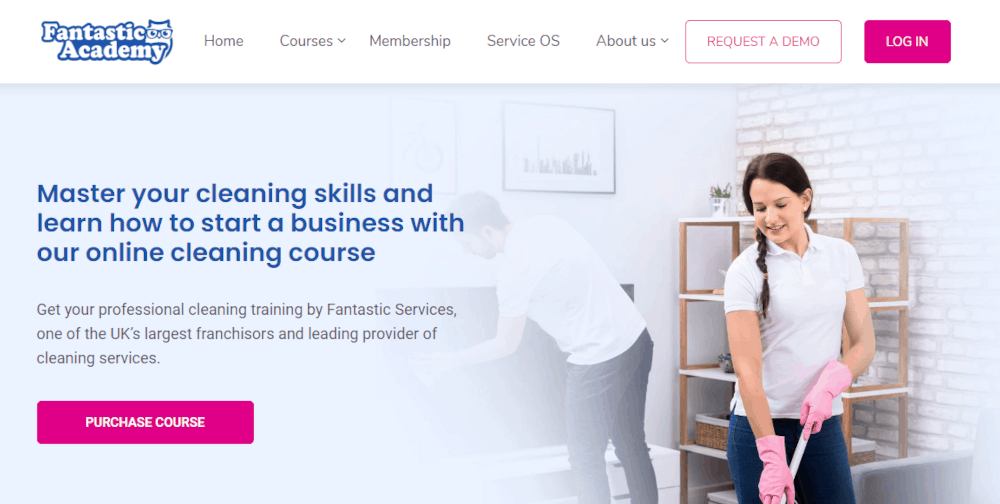 Our content is reader supported, which means when you buy from links you click on, we may earn a commission.
---
Who: Rune Sovndahl
Website: fantasticacademy.com
Course Topic: Cleaning business training
Interesting Stats: Engage with more than 3,500 people on Social Media
Who are you and what digital training company have you created?
Briefly – we are Fantastic Services and last month, to mark our 11th anniversary, we decided to make our franchisees' training program – Fantastic Academy – available for everyone.
And not so briefly – Fantastic Academy is an online platform that offers full training for individuals and companies, looking to develop their professional and business skills. The platform includes various service-performance and business-managing courses, able to fit everyone's field of expertise and future goals.
Our Business Packages are ideal for individuals who want to start a home-services company, as well as for people who want to take their existing cleaning business to new heights. For everyone who wants to upgrade their professional skills and provides excellent services, Fantastic Academy offers Service Packages.
What market does your digital training serve?
The property-maintenance market constitutes businesses whose main purpose is working on residential and commercial properties. It involves providing different services such as cleaning, gardening, antiviral sanitization, handyman, pest control, removals, etc. The market is poised to grow during the next decade, which therefore makes it a very competitive field.
As one of the biggest franchisors in the UK for the last 11 years, we've seen all the ins and outs of the industry. From scheduling and service quality control to customer service and growing a client base. Fantastic Academy observes the full cycle of the property-maintenance business process, which makes it the ultimate guide for entering the world of property maintenance.
What's the biggest benefit of taking your online courses?
A couple of years ago, we used to perform on-site training and onboarding for our franchisees. While we still believe that practice is the key to success, we also know that there's nothing more useful than learning the principles of the business online.
Yes, we mean it, and we'll support this statement by providing you with a couple of benefits that we observe after launching Fantastic Academy. Firstly, by learning online everyone can choose their own environment and can study at their own pace.
Secondly, the total cost of the course is much lower due to the fact that there are no commuting costs and course materials.
Thirdly, considering the ongoing situation with COVID-19 and the advantages that online technology brings to our lives, it's needless to mention the power of online communication.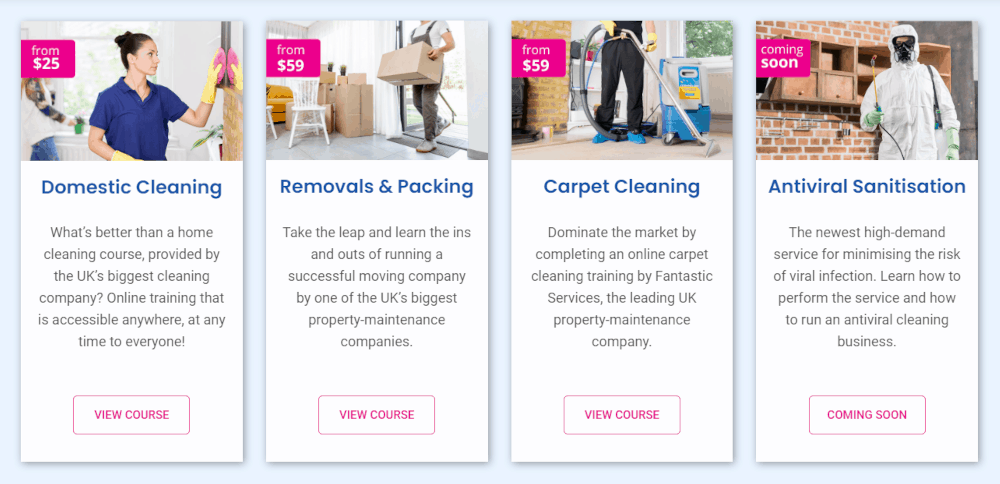 How did you get into the market?
We started our main company, Fantastic Services, 11 years ago. Growing from a small cleaning company to a property maintenance business with over 100 different services, we've learned a thing or two.
While we used to provide our know-how to our franchisees only, we firmly believe that giving knowledge and a fair playing ground for everyone is the way to go. So we packaged everything in Fantastic Academy.
Why did you decide to create a digital training company?
As I mentioned above, the initial idea of the course was to train our franchisees. However, last month we celebrated our 11th anniversary by opening up the Fantastic Academy to everyone who wants to enter the industry. Perceiving the social distancing as an opportunity for reflection and change, we believe our know-how should not be kept a secret.
Did you have any moments of doubt before you launched your training company?
We had our concerns because we gave away valuable information and training that gives us a competitive advantage. We knew that sharing this could cause others to have the same privileges.
Then we looked at our mission - to make services people love, and we realized that this is bigger than the company. -Rune Sovndahl
Click To Tweet
So, we decided that making the training available to everyone would support our mission.
We are happy to work with remarkable professionals and I've never had a doubt about the quality of the training we provide, considering the success of Fantastic Services in the past years and how useful Fantastic Academy has been to each franchisee. Our super creative and tech-savvy in-house experts gathered the information in the course and promoted it in the best way possible.
If so what made you turn it around and do it anyway?
We follow our mission to create services people love. This means that the more people are trained the more impact we have on our mission.
What are your online courses like?
Fantastic Academy is an online learning portal. Once a person buys a package, they receive login details and life-time access to the training. The course is organized into several modules and each of them contains both textual and visual information. The combination of very comprehensive content and explanatory videos and images makes the course very engaging and easy-to-understand.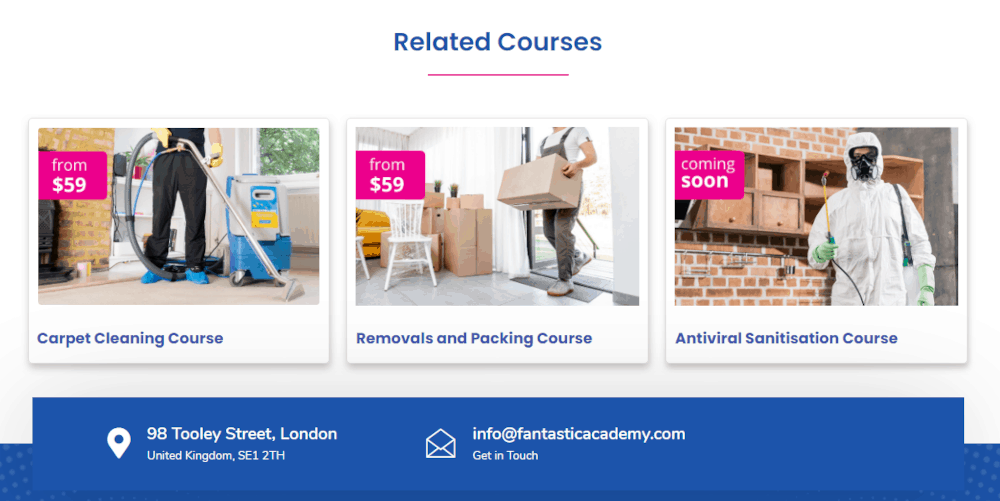 How long does it take you or your team to create a new course?
Creating a course is not an easy process. Since quality has always been a top priority for us, we strive for perfection. And perfection takes time.
We have service development, service quality, IT, marketing, and content teams that are constantly working on creating new courses and making the existing courses even more fantastic.
Tell us a little about the process of launching your first course and getting your first enrollment(s).
The first course we launched was a Domestic Cleaning Course. This was also the first service that we started to provide back in 2009 when we established Fantastic Services. After the launch and a couple of enrollments, the response was great and the interest – enormous. All people, involved in projects are very grateful for the positive feedback.
Do you have a lead magnet?
We created and executed a marketing plan that turned into a success. From emails to franchise leads and regular clients to social media creative campaigns and group buying sites, we brought big traffic to our website.
Our biggest tip is to use the audience that you already have. We also offer a free demo, which helps potential customers understand how useful the platform is.

What's the traffic strategy that works best for you?
We already had a huge base of people interested in Fantastic Services but weren't ready to start a franchise business. They just wanted to know more about the industry.
We created email campaigns that tailored specifically to them. We also placed social media ads in order to reach a larger audience and they seem to be working well for us so far.
What online course platform are you using?
We are using a custom-built training platform. It has been used by our franchisees' internal training for years now. The most common feedback we receive is that the course is simple but at the same time very complex and in-depth.
Do you like it?
Yes, it's useful. However, there are still features we want to add.
Are there any features you wish it had?
We're now looking into different ways we can further support the people who are using our courses to get better at their jobs, or just looking into ways to get into the market.
We are also seeking a way to gamify it and to make it more engaging. We are also thinking of implementing rewards for the people who passed the training. Some examples include having the benefit to apply for jobs and become partners.

What made you decide to use your chosen platform over others?
We already had it and it was custom-tailored to our specific needs and requirements.
Not only that, but having a fully custom-made system allows us to create things that other systems won't, or will charge us too much.
What books or training programs have you found useful on your journey to a successful business owner that others might find valuable too?
Profitable partnerships by Greg Nathan – this book inspires not only our Digital Training but the whole business. It's a must-read not only for people in the franchise sector but also for everyone who is about to become part of the business world.
Do you have any big mistakes you've made along the way that you'd be willing to share?
Like every human being, we make mistakes.
We believe that mistakes make us eager to learn more and become better every single day. -Rune Sovndahl
Click To Tweet
One thing we've learned for sure is that no one and nothing can be perfect but you need to strive for perfection. If you wait for a product to be absolutely faultless, you may never launch it. Our experience revealed that in order to become the best you have to leave yourself a room for mistakes.
Please share some idea of revenue for your digital training company.
In the first week of the launch, we had four sales. At the time being, the only marketing we did was a single email campaign. Revealing a little secret here, we actually had a surprise for our first 10 clients. We didn't charge them as a gratitude to the trust they've put in our brand and our new training platform. They spread the good news, so we are expecting that our revenue give-up will actually bring more revenue.
Please tell us a little about what the money you've earned from running your digital training company has done for you.
We manage to engage with more than 3,500 people on Social Media.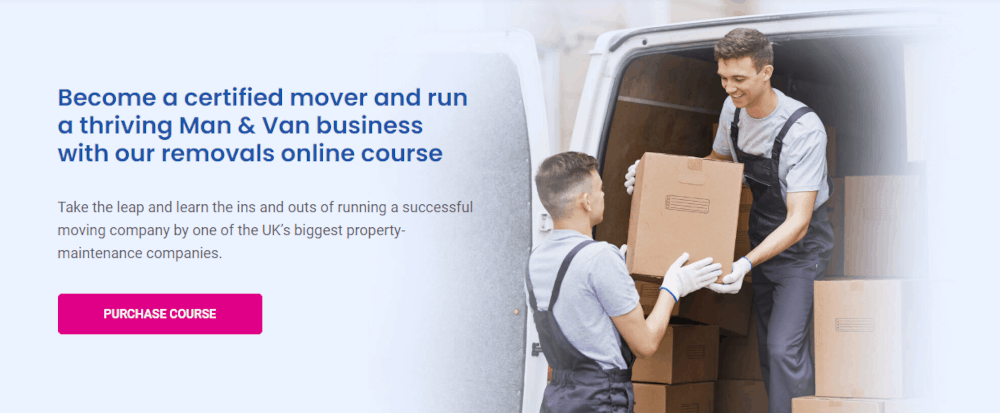 What has creating your digital training business done for you personally?
The home-services industry gave me an opportunity to grow a business from scratch. During the past 11 years, I have learned a lot. Fantastic Academy gave me the chance to share all that knowledge and give back to society.
I bought neither a new house nor a new car. However, I am glad that in these uncertain times, I can actually help someone who is in the position I was 12 years ago.
What advice do you have for people just starting out?
Plan out most things, but realize that you can't plan and prepare for everything.
Mistakes will happen. Nothing will be perfect (although you should arrive for perfection) and the final result is the most important aspect.
Learn more about Rune Sovndahl of FantasticAcademy.com: