[Tool] How PJ Taei Helps Creators Earn Money by Selling Videos Online through Uscreen.tv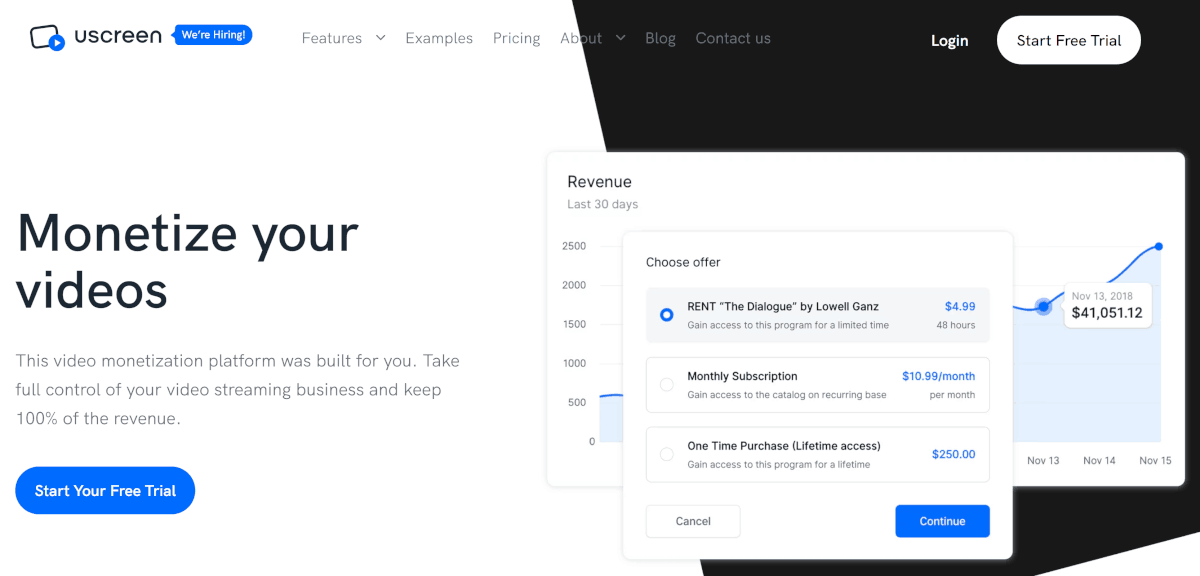 Our content is reader supported, which means when you buy from links you click on, we may earn a commission.
---
Who: PJ Taei
Website: uscreen.tv
Software Tool: Video monetization
Interesting Stats: 70k to ~200k unique visitors/month in 6 months
Tell us about yourself and the business you started …
Uscreen is my second company. My first company was WebNetHosting. It was a web hosting company similar to GoDaddy, and I sold that company after 14 years. My current company Uscreen, which I launched 5 years ago, is an all-in-one video monetization platform. We have over 5,000 creators successfully distributing and monetizing their content over the web and their own OTT branded apps.
Uscreen is a fully-remote company. We have a team of more than 30 video monetization experts, located all over the world.
Who is the market for your business?
Uscreen was built to support creators with large and small communities. Our goal is to empower video creators and entrepreneurs to monetize their content online and build thriving online communities around their videos. To make this possible, we provide creators with all they need to market, sell and deliver video content to their audiences.
Uscreen supports clients in various niches, including:
Health & Fitness
Educational
Yoga & Lifestyle
Arts & Crafts
Entertainment
YouTubers
Kids Content
Enterprise businesses
Many of our clients have seen success in various niches.
What problem does your solution solve?
Being a video content creator is about much more than just recording content. You've got to somehow turn your content into an income. And while the idea of monetizing videos seems simple enough, bringing all the pieces together is more complex and challenging.
With the ad-based video monetization model continuing to disappoint video creators due to very low income and general unpredictable nature, video creators everywhere are massively turning to a more stable, controllable environment. That means monetizing videos through SVOD (subscription-based video on demand), PPV (pay-per-view) and OTT (over-the-top) apps, all of which Uscreen offers.
Our platform and unique set of features are ideal for video entrepreneurs. We make it easier for them to focus on creating content and growing their business, without worrying about all the technical challenges of running a VOD service.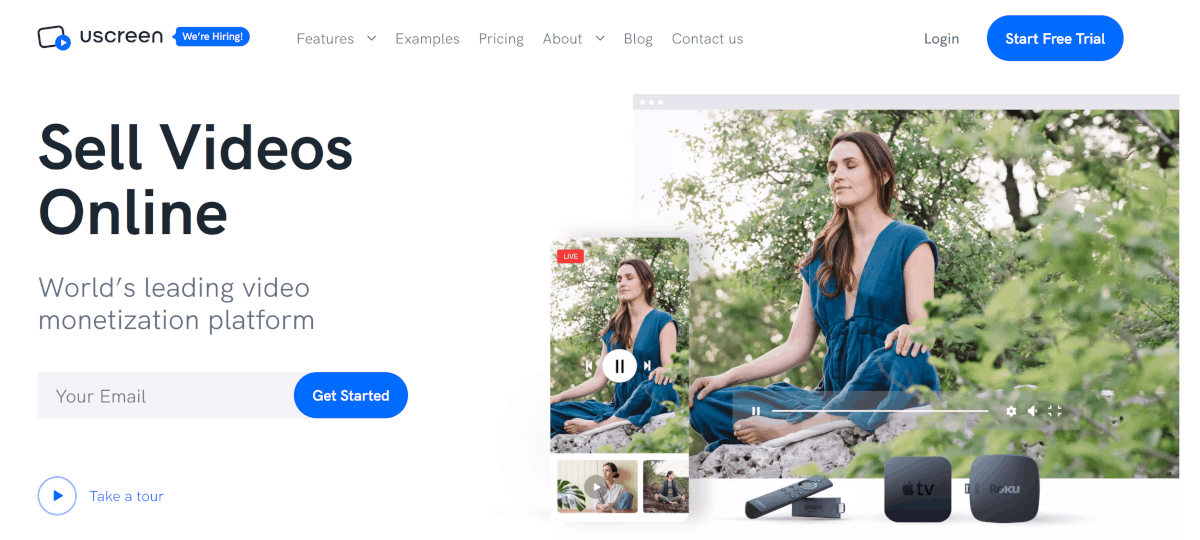 Why is it better than other solutions?
Uscreen was designed to help video creators grow their channels and brands. By offering them the ability to monetize their content, creators are able to rely on a steady stream of revenue based on content viewers pay to see.
Here's what sets us apart from the competition:
No Revenue Share and Creators are Paid Instantly
All revenue generated by Uscreeners stays with them. Uscreeners simply pay a monthly fee for access to our state-of-the-art video monetization platform and services.
Full Data Ownership 
Owning your audience is the only way creators can build a sustainable business. It empowers creators to make better decisions on the direction of their brands, without being at the mercy of platform policy changes, revenue model and demonetization updates. We believe that it's your right to fully own your audience, and we make it possible to easily export your audience.
Fully Customizable Websites and Brandable OTT App Design: 
Personalize your website and apps to match your brand for a truly memorable audience experience. Customization options allow you to select a theme for your storefront, add logos, change colors or make advanced modifications with custom CSS and HTML.

Earning Potential 
We have clients who easily earn $30,000+ each month. They are able to leverage our secure and easy-to-setup storefronts –  without having to worry about the backend details of setting up a shopping cart or payment gateway.
Exceptional customer service: 
Uscreen's built a world-class customer support and success team. We're not only able to help video content creators' customers with any queries they have, but we've also created a team of customer success account managers committed to helping creators set up, launch and manage their video content businesses.
What are the biggest benefits for your customers?
Uscreen gives clients access to over-the-top (OTT) applications so they can reach larger audiences. In fact, we've seen that the use of OTT results in an increase of as much as 30% in client revenue.
Our OTT apps are engineered to match the needs of today's consumers. They offer lightning-fast loading times, sleek design and enjoyable user experiences that have won us several 5-star app store ratings.
Moreover, Uscreen allows creators access to 10+ ready-to-use website themes that don't require any coding knowledge or experience. These are beautifully designed website themes that are designed to drive sales and offer a great experience to the subscribers. Themes can be personalized alongside the OTT apps to create a consistent brand image and truly memorable experience for audiences.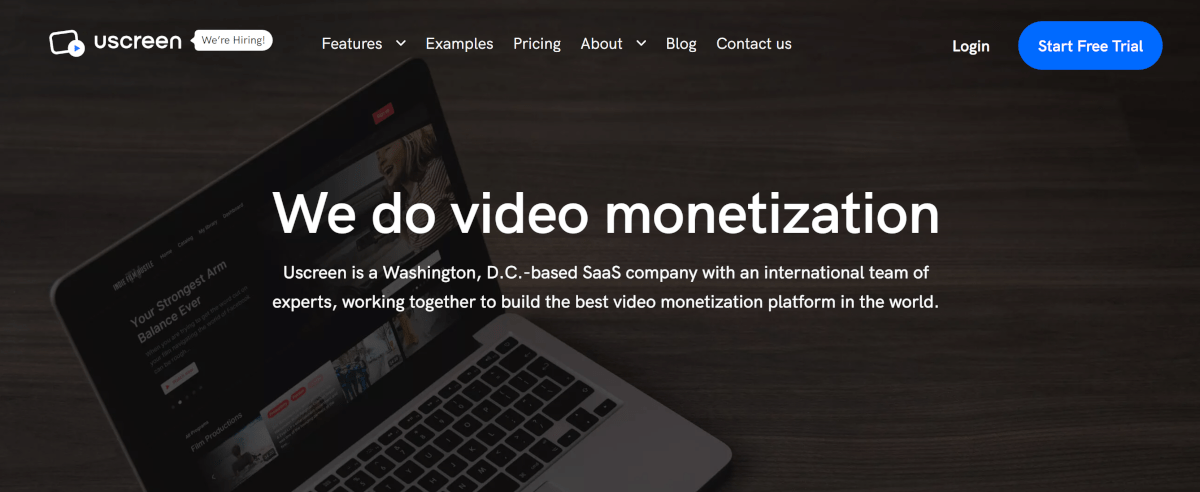 Where did the idea for the business come from?
The idea of Uscreen actually came when I was still running my previous company WebNetHosting. Before selling WebNetHosting, I was trying to expand the business so I started looking into different ways I could expand my hosting service. That's when I got into hosting videos. I could see that video is going to be the next big thing and apps are going to be a big part of how consumers watch content.
Do you have a lead magnet?
We leverage lead magnets to qualify our traffic and generate leads. Uscreen offers several downloadables including case studies, and ebooks. We also have an on-demand demo, which is a 30-minutes long comprehensive look at what Uscreen can offer.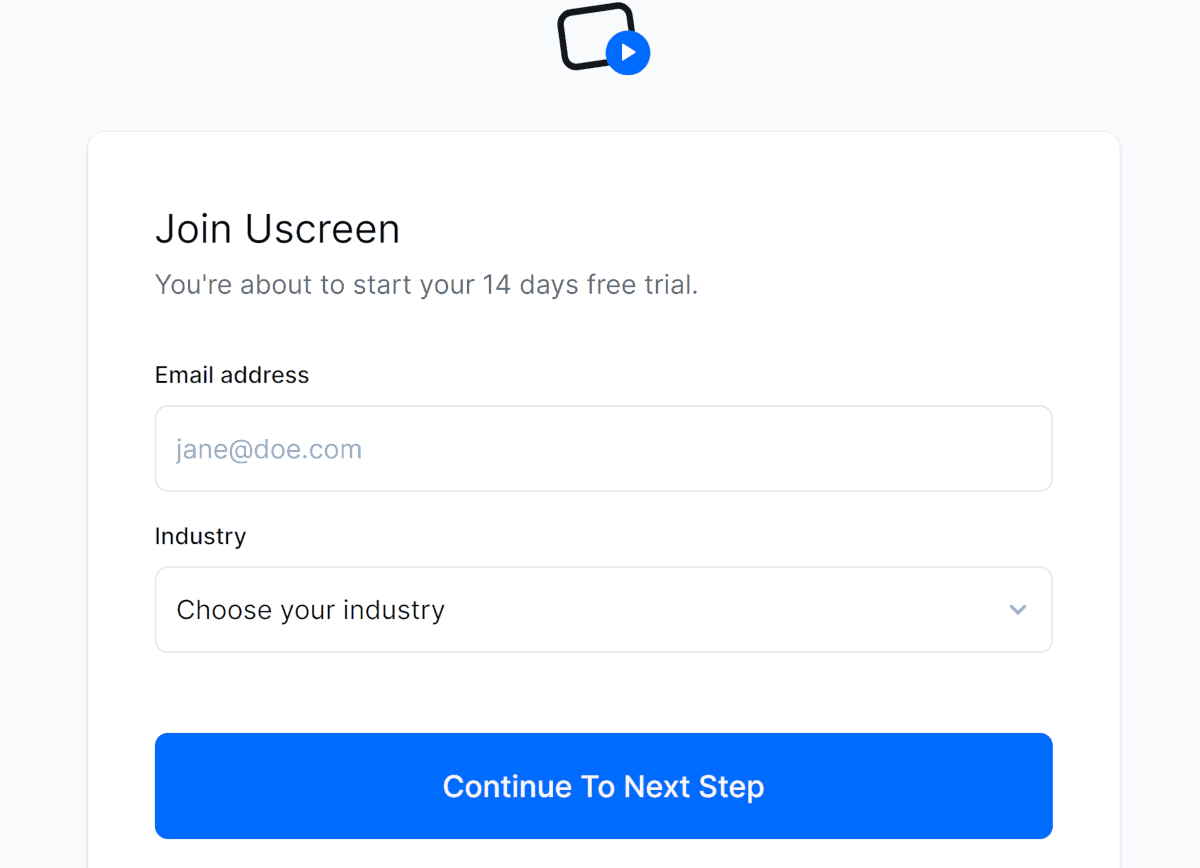 What's the traffic strategy that works best for you?
We always knew that we are targeting a specific niche in the video industry. We also knew that the best way to get their attention and generate relevant traffic is through high-quality content.
I have to admit, it took us a good year to figure out the direction of the platform, and with that, our content direction shifted a few times. But, for over two years now, we have been hard at work creating genuinely relevant content for our audience and — it's definitely paying off. That plus amazing SEO is what keeps us on top of the game.
What tools do you use to run your business?
Too many to count. We are a SaaS, so naturally, we have a lot of specialized tools built in-house but we also use a healthy mix of tools that help us with everyday operations.
For example, we use G-suite for emails, Slack for general team communication and Trello for project management. We do Zoom video calls often, because it helps us a lot, considering we're a remote-first company.
I know our marketing team uses a whole bucket full of different tools. We use Google Analytics, we run some Google Ads and use several reporting tools that help us understand the business from a few different perspectives. We recently started using Drift for live chat on our website, and I love it!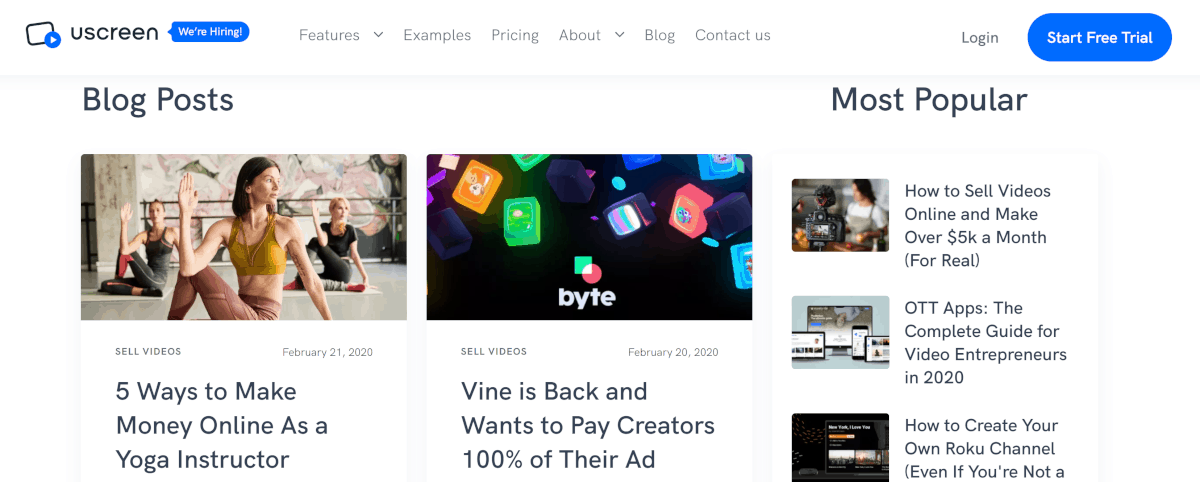 What books or training programs have you found useful on your journey to a successful business owner that others might find valuable too?
I've read recently read a couple of books that really changed how I look at business and manage my team.
Here are a few of those books that I think every entrepreneur and business owner should read:
Lost and Founder: A Painfully Honest Field Guide to the Startup World by Rand Fishkin
The Infinite Game by Simon Sinek
Creativity, Inc.: Overcoming the Unseen Forces That Stand in the Way of True Inspiration by Edwin Catmull
Super Thinking By Gabriel Weinberg
Good to Great by James C. Collins
Are there any numbers you would like to share?
We got from 70k to just under 200k unique visitors to our website per month in just 6 months. - PJ Taei
Click To Tweet
We've consistently been around this number for most of the past year.
The truth is, my team has been hard at work for a year before this traffic boom hit us. It's all that hard work that they've put in, knowing there won't be much instantly obvious results (and believe me, I sometimes gave them a hard time about it). But I believed that they know what they're doing, and my faith in them is paying off.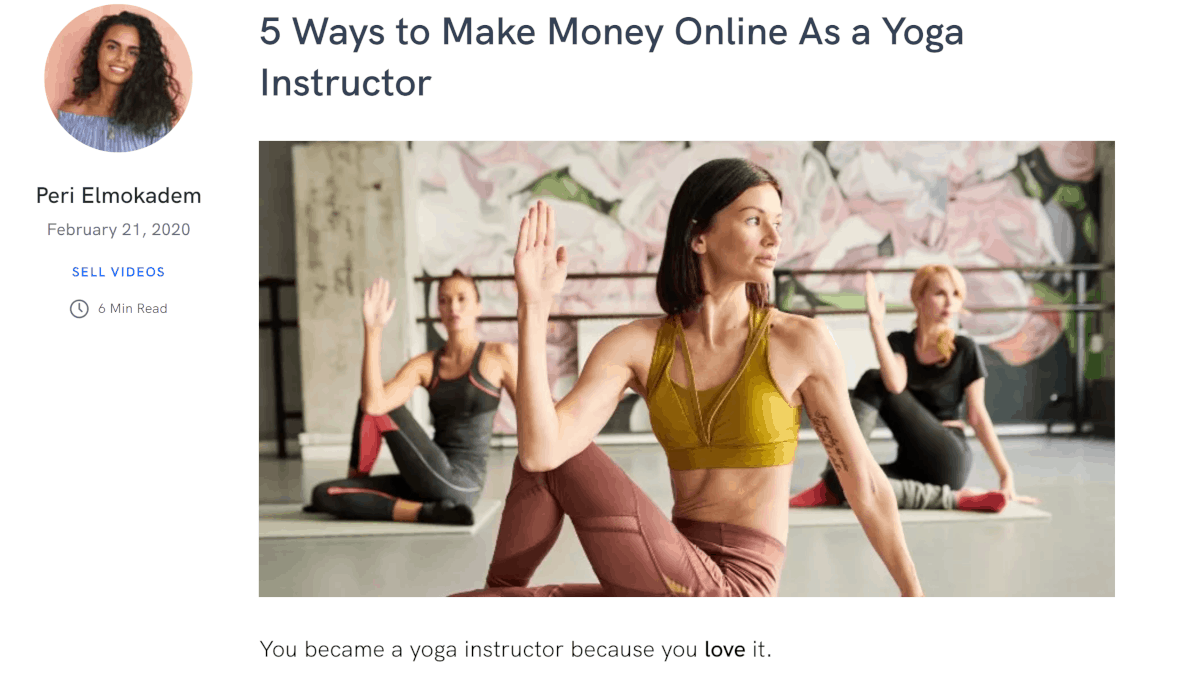 Do you have a story of a transformation from any of your clients?
We have a lot of amazing clients, so it's hard to pick one. We have clients of all sizes, some are just starting out, some can be considered influencers, and industry veterans. We're happy to support them all.
Some are so absolutely niched that even though they had amazing content and idea, they couldn't monetize on YouTube. A great example is Your Book of Memories, we even wrote a case study about Frances, this brilliantly creative young woman.
After years of not seeing returns on all the hard work she was putting into creating content for her memory-book crafting channel, she decided to launch with Uscreen. She was tired of counting on unstable and underwhelming income form her YouTube channel. So she turned her $380 per month ad revenue to $13k+ income in just 4 months! Frances mentioned on several occasions that we changed her life, and that warms my heart.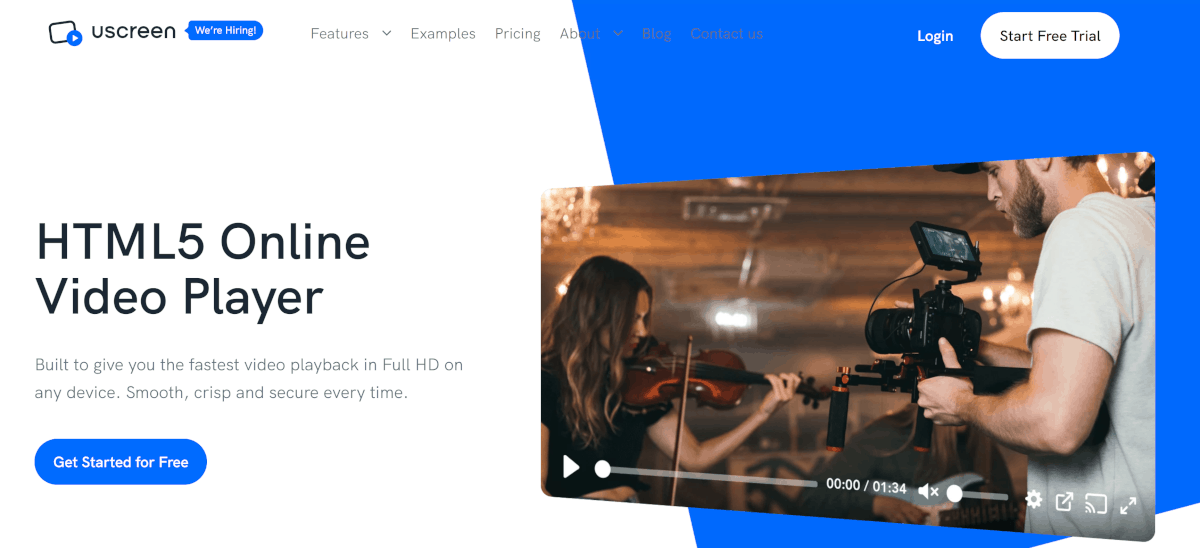 What advice do you have for people just starting out in business?
One of the most important lessons I learned along the way is that you need to always be very aware of what's happening in the industry and the market. Especially if you're going into the market as an early adopter of technology, as I did with Uscreen 5 years ago.
You need to be ready to accept your original ideas might not be perfect and stay fluid with the market. -PJ Taei
Click To Tweet
But as long as you aim to deliver the best service possible, and see clients and humans and not just numbers (like most corporations see them) – they will respect you and will be an active participant in your growth and even product development.
Learn more about PJ Taei and Uscreen.tv: