How Philip McIntyre Transitioned Carlton Training From In-Person to 90% Online Courses

Our content is reader supported, which means when you buy from links you click on, we may earn a commission.
---
Who: Philip McIntyre
Website: carltontraining.co.uk
Course Topic: Education
Interesting Stats: Revenue growth in double figures
Who are you and what course have you created?
Founder and Managing Director of Carlton Training Ltd, an online course provider based in the UK, offering officially-recognized courses in the education and training sector.  We are approved to offer courses that are regulated by a government department Office of Qualifications and Examinations Regulation aka OFQUAL.  Basically, people come to us to get a proper qualification that they can put on their CV/resume and that can help their employer comply with various requirements to employ qualified staff.
What market does your online course serve?
There are several main markets for our courses:
People who want to gain a qualification for their own career advancement and job promotion.  These are often go-getting types who are proactively looking for a course that can either qualify them for the job they want to do or give them a promotion.  This is especially so with our Level 5 Diploma in Education and Training, which basically qualifies people to be a school or college teacher without having to go to university or teacher training college.  We also get people in trades and commerce who have spent time at the frontline of their industry but who now want to be an instructor – passing on their skills and knowledge.
Companies also buy our courses for their own staff for compliance purposes. These customers either run their own training schemes for their staff or are dedicated training organizations themselves. Unlike in the past, you often now need to have formally qualified people to work as instructors and trainers – gone are the days when a few years of frontline experience and a confident manner were enough to be an instructor, and that's where we come in as our courses are recognized for this. You might think that compliance is a dirty word, but with every change comes an opportunity!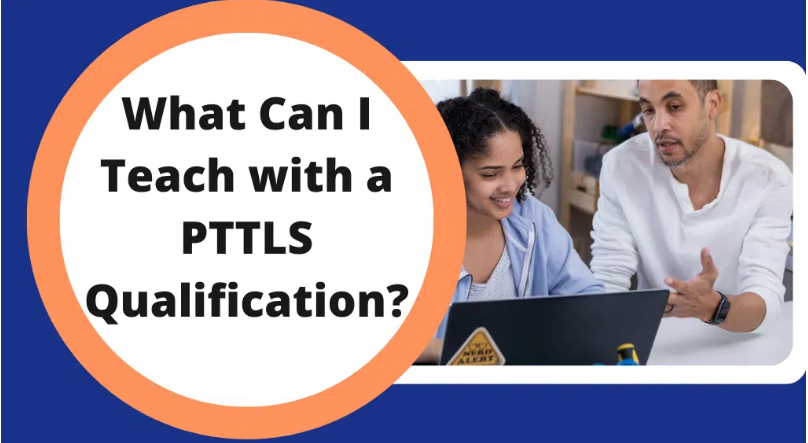 What's the biggest benefit of taking your course?
We run a variety of courses, but a common factor throughout is that they are a great way for customers to boost their skills, credentials, and future prospects.  In a world where being qualified is increasingly important, we offer a cheap, convenient, and reliable way to achieve a proper qualification.
How did you get into the market?
We've existed as a training company for 20 years and getting into the market for teacher/instructor training courses has been a gradual evolution.  We always had our own teacher-training department for training and developing our own instructors and began taking external clients who were in a similar position to us but without their own in-house department. A steady stream of external clients turned into a flow and then a flood and we quickly decided to concentrate 100% on this area by expanding our team and premises.
Why did you decide to create an online course in the first place?
Prior to the Covid19 pandemic, we were using online training to complement our face-face courses and had already invested in making our online offering decent as we always like to keep up to date. However online wasn't our main seller as we had a network of training centers around the UK where candidates took our face-face courses.  If you cast your mind back to those heady days, before most of us had ever heard of coronavirus, you'll remember that for the vast majority of people "going on a course" meant actually taking time to travel to a training center, college, etc. Only a few far-thinking folks were going down the online route.  Of course, events changed that and we were fortunate in that we already had the online system up and running with our great team of people supporting it
Did you have any moments of doubt before you created/launched it?
Of course, going from face-to-face to online training isn't an overnight thing and with the onset of the Work From Home orders and lockdowns, it was a stressful period for the whole world.  I wouldn't say we had any doubts about upping our game with our online offering, but it has been a big change going from meeting people in real life to supporting them from afar. I think in comparison with all the other things going on globally we had an easy time of it!
What's your online course like?
Our online courses are video-based, with video lessons, explanations, guides, and suggestions.  These are mainly animated with voiceovers from both our team and professional voiceover artists.  We also have plenty of written texts, documents, and downloadable templates to make learning as easy as possible for our candidates.
Because a lot of our courses involve gaining an official qualification there are often tasks and written submissions that candidates need to complete in order to pass. This is all handled within the course portal itself.

How long did it take you to create your course?
Rome wasn't built in a day!  Luckily for us as a team, we've been delivering our range of courses over many years, though as I said before mainly face-to-face. So although our actual "build and launch" of our online courses have been a fairly short process we're really standing on the shoulders of giants here at Carlton Training.  Our team of educational experts has really been working on our courses for many years and we've drawn on that expertise for our online courses. So, although I could be glib and say "Oh well we put the courses together over just a few months" that really would be doing a disservice to our team.  I prefer to think of our courses as the latest iteration and we're constantly making tweaks and changes to improve and streamline things.
In terms of the actual online course-creation process, we have a definite system in place. Because we're offering official courses we're what's known as an "Approved Centre" for City & Guilds, (the largest and oldest of the government-recognized Awarding Bodies in the UK) – who actually issue the qualification certificates. So, the whole course-building process starts when we look at the "learning outcomes", that is the things that our learners will have to achieve to gain their qualifications.  All our courses are built around helping learners understand and achieve the things they need to do in order to meet these learning outcomes.  This ranges from answering short questions to carrying out real-life tasks.  We build a guide, lesson, video, or set of instructions for every single one of these – again relying on our team's knowledge and experience.
Tell us a little about the process of launching your course and getting your first sale(s).
Ha ha!  I wish I could!  It's been a while now so forgive my cloudy memory!
We started off by sort of bolting on our online courses to the existing face-face business so I can't exactly tell you what happened when we had our first sale for online-only.  We didn't do any high-fiving or whoop-whooping, because well…erm… we're not really the sort of culture over here in the UK which would do that. It's not that we don't express ourselves, it's just that the bigger our successes the more quietly and subtly we mention them.  Don't ask me why, that's just how it is!  Anyhow, I think that I might have allowed myself to grin briefly – and I certainly told our accountant that we'd got online customers, and he said "Oh, that's nice!".
What's the traffic strategy that works best for you?
In terms of online traffic we're, I suppose, quite typical in that we've got the usual mix of PPC, paid and non-paid-for social, etc. We're currently recruiting a social media manager to come on board permanently.
What online course platform are you using?
Ah, well herein lies a tale.
Back in the 2000s-2010s, when online training was much less well-developed, we evaluated the course platforms available on the market. There was much less choice in those days and many of the things we take for granted now were not yet launched or were in their infancy.
We went through a process of testing by using various platforms, some of which as still around now and some of which disappeared as quickly as they came out. Various LMS and CMS systems promised us a great set of features but they didn't all deliver on those promises!  I won't mention any names but I bet a few more experienced readers will know what I'm talking about!  It was a bit of a Wild-West period where big talking didn't always go with good results.
In a sort of winnowing-the-wheat-from-the-chaff process, we ended up circling back to Moodle as the best system for us. Since then we've kept it and gone through many updates, add-ons, and adjustments as time progresses.
TLDR: Moodle, having tried others in the past.

Do you like it?
Well, they do say that familiarity breeds contempt and I'm careful not to let that happen to me. Sure it's not always perfect in that we're not able to just make a wish and things happen, but on the whole, I've no right to complain about it. If there are any moments of doubt these disappear when the general all-around usefulness is taken into account.
What made you decide to use your chosen platform over others?
Our current system strikes a good balance of robustness, ease of use, and ease of adaption. With various plugins and the ability to do a bit of custom scripting, we're pretty much in control of everything. There's not much it doesn't do at the moment, but teachers being teachers there's always a big long wish list from the team of things they would like us to do!  That's really a consequence of us having a culture of improvement and iteration as well as encouraging people to put their ideas forward. We tell the team to ask for what they want and guess what, they actually ask for things!  We're very much in the "if you don't ask you don't get" school of thought.
What other tools do you use to run your online course business?
Plenty of SAAS, as per many firms these days.  We're keen on the usual suspects such as Zoom, Google Suite, MS Office, etc. Finance-wise we took the big jump well over a decade ago to go onto the cloud and move away from, what was then almost a monopoly for British firms, using Sage and going with New Zealand upstarts Xero.  The move paid off well and we've been able to integrate it well with our booking system.
As well as these off-the-shelf offerings we've gone the whole hog with LMS and had our own system built from the ground up to exactly suit our needs. This is also hosted securely in the cloud.  The huge advantage of this is that it's all tailored around our requirements from the start, rather than a system designed for general use which we've adapted.  A big shout out to Chris, our database guy, who's managed to translate our massive list of wants, demands, and wishes into a super-easy-to-use LMS system that caters to our every whim.
What books or training programs have you found useful on your journey to a successful business owner that others might find valuable too?
I can't say that any spring to mind. However, I would really strongly suggest to anybody looking into launching online courses that with all the tech available now there's really no excuse not to give it a go. If you put together something and it's not perfect you're already a street ahead of all those other people who can't get past the pipe-dream stage.

Do you have any big mistakes you've made along the way that you'd be willing to share?
We weren't the first to do online training (and we certainly won't be the last) so we're relativity fortunate in that we were able to learn from other people's mistakes.
If there's any mistake, I could think of it would be not going down the online route earlier – now we've taken that step the world is our oyster and we've been able to spread our courses to people we just wouldn't have reached…
Click To Tweet
Please share some idea of revenue.
We're now a leading provider in terms of qualifications in our particular field. Before people jump in and say we're a big fish at a small pond I like to point out that we've had year-on-year leaner and revenue growth in double figures since we first started offering online training.
We've also matured as a business and now offer 14, yes 14, online courses.
Please tell us a little about what the money you've earned from your course has done for you.
I'm the founder and managing director of a well-known and successful training company.  We've been able to progress and change with the times, adapting as we go and making sure that we keep a fully-fledged, well-qualified team running smoothly. I can't say that either myself or any of the team are now millionaires, it's just not that sort of business.
The education training world isn't comparable to the rocket-ship growth of cryptocurrency training, stock-training courses, and so on but it does offer stability and plenty of room for growth.  We have been able to expand and grow the business at a steady rate and I'm probably most proud of the fact that we've been able to chart a steady course despite all the recent changes.
In addition to revenue are there any numbers you would like to share?
In terms of numbers, I can best express things in percentages; we've gone from 95% of face-face training with 5% online all the way to 10% face-face and 90% online. - Philip McIntyre
Click To Tweet
Plus we've achieved all this while growing our total learner intake – no mean feat for an established company.
What has creating your course done for you personally?
Running any business or organization can be a learning experience, and that's the thing about being a leader – there are always new things to learn.  In my case, I feel that launching online courses has really expanded my knowledge and understanding not just of how to lead staff now we're online but also of many different areas of tech.  Simply by being in the business and interacting with experts, I've got a working knowledge of online learning platforms, SAAS accounts, cloud services, and the innards of databases – and I couldn't have got all this any other way.
Do you have a story of a transformation from any of your clients?
Oh yes!
If you ask more or less anybody who's in the education sector why they went into this sector it's almost always because they really like nurturing people and seeing them develop and succeed. All our learners have stories and situations which show them going from one stage of life to another, whether that be getting qualified for their existing job or taking the leap and getting a whole new career.  Here's a taster of some of the more recent ones:
Our learner had arrived in the UK from overseas without any UK-recognised qualifications and hoped to get work.  She saw that the local school was hiring people to be part-time teacher's aide or "Teaching Assistant" for their language department, specializing in her own native language!  Having native-speaker language skills and a really keen attitude she got the job, and within weeks of starting, he was covering lessons when that teacher was absent or when they were short-handed.
Very quickly the school said, "We'd love to have you as a full-time teacher but you don't have the qualifications needed." Being a bright character she quickly came to an agreement with them whereby he could continue teaching whilst working towards her online Level 5 Diploma with us.  She gained this and now, less than two years after arrival she's a well-respected full-time teacher at a prestigious school just outside London.
Another Story
We had a middle-aged learner who recently contacted us to explain their story.  He'd just gained the basic instructors/trainers qualification (called Level 3 Award in Education and Training), following a lengthy career in construction.  He'd left school without passing any exams and gone straight to trade college and then onto the building site. After 25 years of this and approaching his 50s he decided it was make-it-or-break time – he needed more money and a less physically demanding job.  His plan was to go into teaching his subject, so he took his instructors/trainers qualification with us and then almost immediately got hired as a trades instructor!
It's these success stories that really mean we're not just running a business – we're making a difference
What advice do you have for people just starting out?
My top advice would be; to surround yourself with good people, you'll need a range of skills and personalities to succeed in any line of business, and online training is no different. Even if you can't afford to employ anybody you really should get to know talented people, whether that's through networking online or offline, trade events or even hiring some top freelancers. There's no substitute for good people, so get out there and start meeting them – you'll thank yourself in the future.
Learn more about Philip McIntyre of carltontraining.co.uk: