How Paul J Asmar Grew His Voice Channel Trading Room to 150 Traders in 4 Months

Our content is reader supported, which means when you buy from links you click on, we may earn a commission.
---
Who: Paul J Asmar
Website: camelbacktrading.org
Course Topic: Stock trading
Interesting Stats: $3,000 per month and growing
Who are you and what course have you created?
Hi everyone! My name is Paul Asmar and I am the founder and President of Camelbacktrading 2724. What I offer is not a traditional course. It is a voice channel trading room where I am speaking to traders during live trading hours. It is a play by play informational & educational sessions as to how and why the market is evolving that day. We trade the ES minis, SPY ETF, and its options. I also offer one on one consultations for $75 per hour, way below the industry standard.
What market does your online course serve?
My market serves a wide range of people. We have experienced traders and also people just learning to trade. I have men, women, college students, retirees, and people making a transition that unfortunately lost their jobs this past year due to the pandemic. I have people from approximately 10 countries that are trading and learning in my room.
What's the biggest benefit of taking your course?
There are many people touting themselves as professional traders. You have to be very careful with whom you sign up. I offer many things others do not.
First and foremost is experience. I was a Specialist broker/market maker on the NYSE for 25 years as a Senior VP with Goldman Sachs. I made markets in Dow and S&P stocks, some of the world's biggest companies. Another position I held was as a Senior Floor Official who handled trade disputes and managed trading crowds.
Second is the affordability of what I offer. For only $20 per month or $200 annual fee, the client is getting a wealth of knowledge. I use a tool called the Market profile in my trading which has turned the odds around tremendously for day traders. Why are my rates so low? For the simple fact that I enjoy teaching and educating others in this field. Making it affordable for all gives everyone a chance to succeed at making a living doing what I do or at least some extra spending money. I had many mentors on Wall Street. I am paying it forward.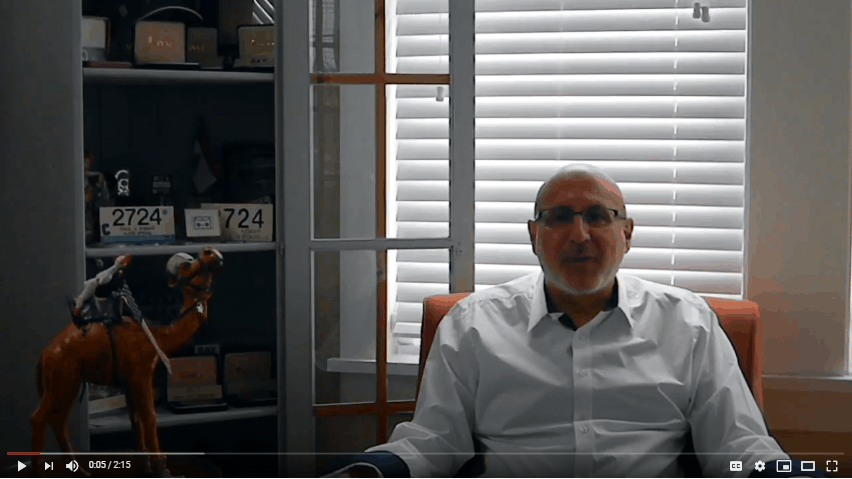 How did you get into the market?
I was fortunate to end up on Wall Street and have a wonderful career. At the time it was more who you knew than what you knew to get a foot in the door. After the market started going more electronic the end was near for human traders. Since this is all most of us had ever done, it was time to reinvent ourselves or become extinct.
So many traders attempted to start trading at home on a computer or behind the screen as it became known. It was a world of difference trading your own money as opposed to the companies money which most of us did. This opened up an entire world with new problems. Day trading has an extremely high rate of failure, over 80% and it was no different for many of the traders who went from the trading floor to behind the screen.
Why did you decide to create an online course in the first place?
I was one of the lucky ones. I had a friend who had been trading from home since 1998. He also introduced me to the Market Profile and took me under his wing. I spent almost a full year of learning and trading at his house in 2011.
Since then I have been trading from home by myself. It was rewarding but also lonely. I also saw most of my former coworkers who attempted to trade behind the screen fail. So that's when I decided to form my own trading/educational room to see if I can help others become successful at this craft.
Did you have any moments of doubt before you created/launched it?
I think anyone has some doubts when starting a new endeavor. Trading is an incredibly difficult way to make a living. You have to have a passion for it which I do. Confidence is the key to any successful trader. My mantra is you are only as good as your last trade. Never get too high or to low. Now I not only had to do that but do it live in front of 150 traders. It's a bit daunting but I love the feeling that I get when other traders succeed.
If so what made you turn it around and do it anyway?
Seeing the positive responses from the traders in my room makes it all worthwhile.
If you are honest and show responsibility and accountability which I try and do each day, you will attract like-minded people. - Paul J Asmar
Click To Tweet
What's your online course like?
I provide two videos each day. One in the morning which provides an in-depth look at what I expect for the trading day. The second video is a recap of the trading day where I go over all of my trades and why I took them.
From 9:15-4 pm est I am live on the microphone in my Discord voice channel trading room breaking down the trading day as it evolves. Also during that time, I am trading while coaching and educating the traders in my room. They are able to text to me and all the traders throughout the day while I am the only one speaking.
How long did it take you to create your course?
The entire process took a few months to create my website, the discord room, and other logistical matters. I found someone local to make my website which was designed to tell my story and background. Next was the discord channel to personalize it to my needs and the needs of my traders. We have many different channels in it that provide trading strategies, company news, tax advantages, etc. I also provide webinars on Go To Meeting every other month or so.
Tell us a little about the process of launching your course and getting your first sale(s).
The best way to launch and advertise your business is through social media and friends and family. I was and still am very active on Twitter, LinkedIn, Instagram, Reddit, Facebook, next-door neighbor, and others. Incredibly, through these venues, I attracted 100 traders in the first two months. Four months in and I have 150 traders in the room. The ultimate goal is to have 500 traders.
Do you have a lead magnet?
I do not have a free trial since the cost is already so affordable at $20 per month. It is renewed each month and no one is locked in for any length of time. I understand this is an extremely difficult business with a high turnover rate. My goal is to make these traders successful to cut that failure rate down.
What's the traffic strategy that works best for you?
The best traffic strategy is a success. If my traders are successful it finds it's a way through the financial world via Twitter, Instagram, and other platforms real quick. - Paul J Asmar
Click To Tweet
So between that and referrals from clients, family, and friends, it is increasing at a rate I am happy with.
What online course platform are you using?
I use Windotrader.com for the Market Profile, Charles Schwab for my execution platform, Discord for the voice channel trading room. I also use OBS for my videos. All are very reliable and excellent with customer service.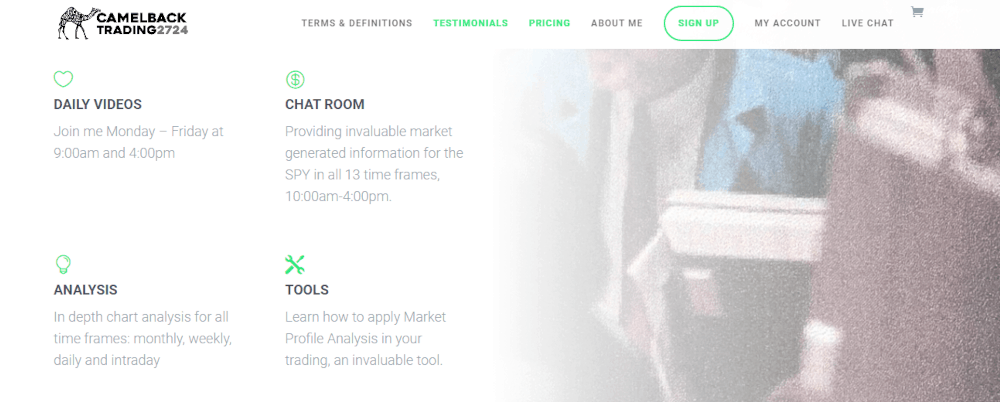 Are there any features you wish it had?
For me, keeping things simple works best for this business.
What made you decide to use your chosen platform over others?
Everything I use is based on personal preference. There are many different options out there that many of my traders use based on affordability and personal likes and dislikes.
What books or training programs have you found useful on your journey to a successful business owner that others might find valuable too?
I would highly recommend reading Jim Dalton's books "Mind over Markets" and "Markets in Profile". Jim is basically The Godfather of the Market Profile. He also has many free videos on YouTube. Shadow Trader also has videos that serious traders should look at. Both these gentlemen also offer paid services.
Do you have any big mistakes you've made along the way that you'd be willing to share?
To date, many little ones as you start a new business. So far I have been fortunate not to make any big ones. The little ones come from the multi-tasking throughout the trading day.
Please share some idea of revenue.
Monthly revenue is approximately $3,000 per month and growing. The consultation end of it is picking up so that will increase the revenue. If I reach my goal of 500 traders I would be thrilled with $10,000 per month plus consulting fees. Most of my income is from my personal trading which is a separate business.
Please tell us a little about what the money you've earned from your course has done for you.
I would like to ultimately have this business run out of an office with other traders that I groom. That way I can focus on the educational end of it and step back from the trading part. That is an end goal. It's nice to have extra money made from actually helping people rather than making it by trading which is how I have made a living the past 37 years.
In addition to revenue are there any numbers you would like to share?
I have 838 subscribers on YouTube. Just under 4000 followers on Twitter. Again, the more successful you are the bigger following you will receive. Hopefully, that adds to more subscribers in my trading room.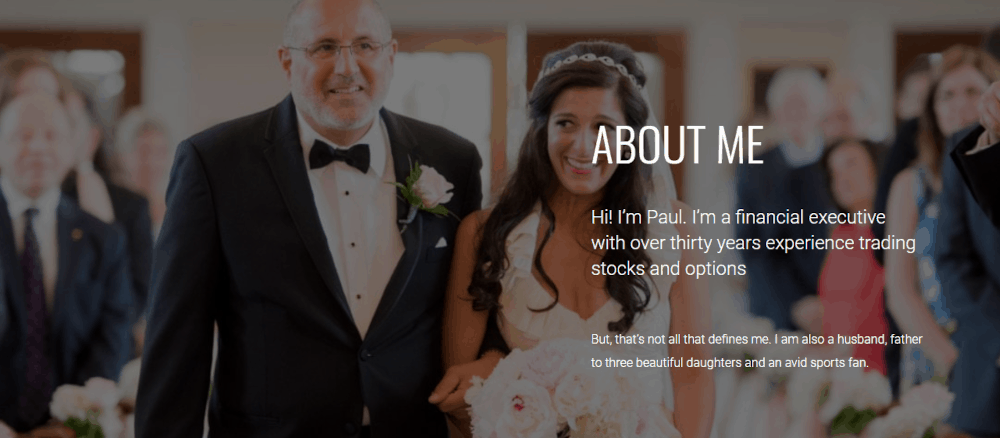 What has creating your course done for you personally?
I feel incredibly proud knowing I am trying to make a difference in people's lives. My whole career has been about making money trading which is nice but not as fulfilling as you would think. I had missed the connection with my companies that I made markets for. I met many wonderful pie places while doing that. This new venture has brought that back.
Do you have a story of a transformation from any of your clients?
I have numerous emails and phone calls from clients who said they never thought they could be successful in this field. Yet in a short time in my room, that doubt has changed to incredible hope and excitement. Some are on the verge of attempting to do this as a full-time job, even leaving old jobs behind. That makes me feel wonderful and quite fully filled. It makes it all worthwhile.
What advice do you have for people just starting out?
If you have a passion for something, fulfill it, and make every attempt to make it work. - Paul J Asmar
Click To Tweet
Sure you will have setbacks and wonder at times why you are doing this. However, with the right determination, mindset, and attitude you can do it. You never want to look back and say what if. I wish I had started this years ago rather than months ago.
Learn more about Paul J Asmar of Camelbacktrading.org: