How Niraj Naik Created SomaBreath.com and Earned $500,000 in the First Year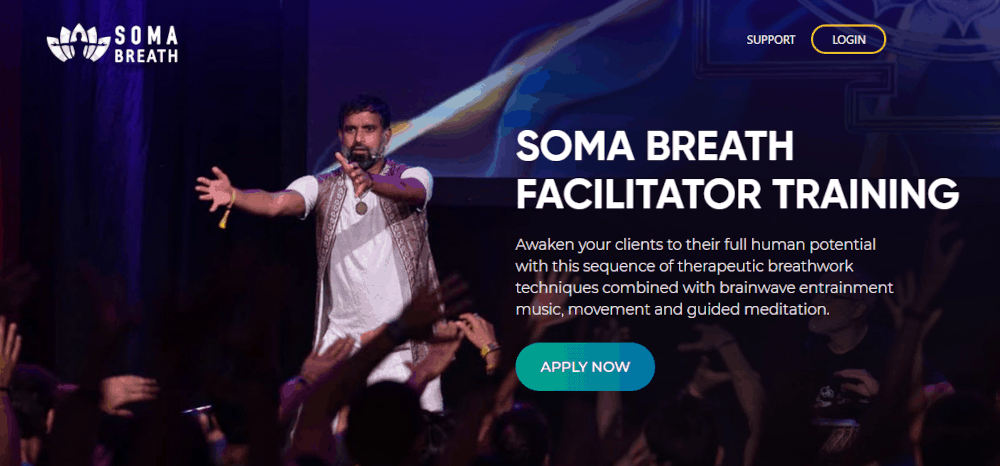 Our content is reader supported, which means when you buy from links you click on, we may earn a commission.
---
Who: Niraj Naik
Website: somabreath.com
Course Topic: Holistic Health
Interesting Stats: $500,000 in sales the first year
Who are you and what course have you created?
I founded SOMA Breath and created its signature course, the 21-Day Awakening Protocol.
What market does your online course serve?
It is for anyone interested in natural healing, holistic health, peak performance, and overall human optimization.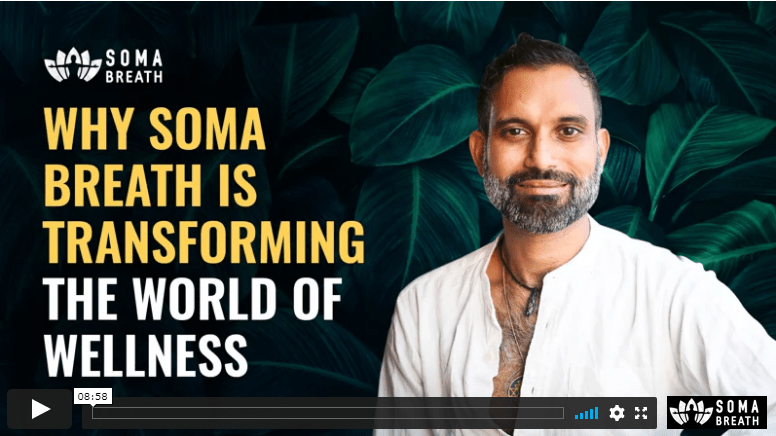 What's the biggest benefit of taking your course?
You'll get the benefits of intermittent hypoxic training such as strengthening the nervous and cardiovascular system, lowering your resting breathing rate, improving blood flow, allowing for better oxygenation of your cells, and lowering inflammation.
All of these can lead to improved stamina, prevention of disease, a calmer mind, and balanced moods. In short, it activates the body's own ability to heal itself.
How did you get into the market?
Back when I was a pharmacist, I had an autoimmune disease that left me housebound and depressed.  A close family friend told me that if I could heal my symptoms through traditional healing methods, then I have a gift to share with the world.
So I began studying Ayurveda, pranayama, yoga, NLP, and more. After healing the symptoms of my autoimmune disease, I founded SOMA Breath to share what I learned.
Why did you decide to create an online course in the first place?
It's the best way to create impact, be location independent, and scale.
Did you have any moments of doubt before you created/launched it?
At first, I was happy to stay in the background. I was excited to work with Wim Hof because he embodied all the things I had learned was possible with breathwork. We formed a band and toured a few countries.
I even created the music therapy soundtrack of the Wim Hof method and created a product with Marisa Peer, but remained behind the scenes.
Then, by chance, I discovered I was naturally good at facilitating workshops. But I lacked the self-confidence to venture on my own.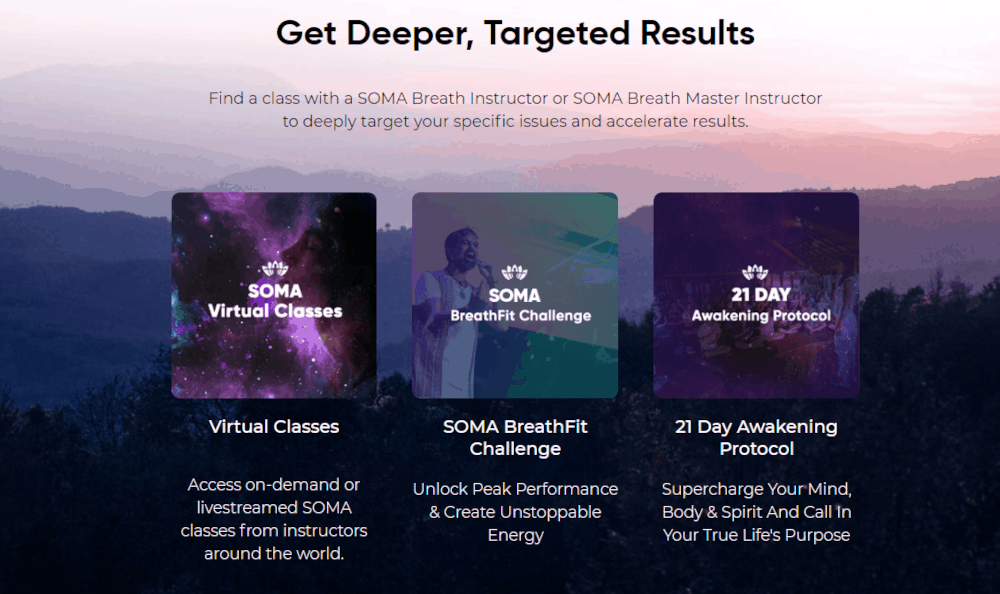 If so what made you turn it around and do it anyway?
It took me at least 18 months before I was confident enough to launch SOMA Breath, a school that shares a variety of breath techniques I had learned in my entire journey.
Getting constant validation from high-level people in the industry helped build my confidence. The founder of Zumba told me that my course could be the next Zumba. Marisa Peer was also encouraging me.
The final push was facilitating a Mindvalley University workshop for hundreds of people in Barcelona. The reactions were incredible and sealed my confidence.
What's your online course like?
It's a quest that combines self-study with a live component that is guided by a SOMA Breath Master instructor via Zoom.
How long did it take you to create your course?
We did a live online experience based on the loose framework I created around the 21-day intermittent hypoxic training program.
We went live after getting pre-sales. Everything was spontaneous through just divine downloads and being in the flow. The course was such a hit that we still use the same content today without changing or fine-tuning it.
Tell us a little about the process of launching your course and getting your first sale(s).
We launched it to my email list built from my previous projects in internet marketing. We also did an interview at a summit, which brought in sales.
Do you have a lead magnet?
We have a few funnels with different lead magnets targeting different niches. They've worked really well for us. In fact, our entire business depends on lead magnets and funnels.
What's the traffic strategy that works best for you?
Podcasts have been best for high-ticket sales. The rest of the sales come in mostly from Facebook and YouTube.
What online course platform are you using?
We use LearnDash, which is really great for us.
Are there any features you wish it had?
It does most of the things we want. I can't think of any features I wish it had at this point.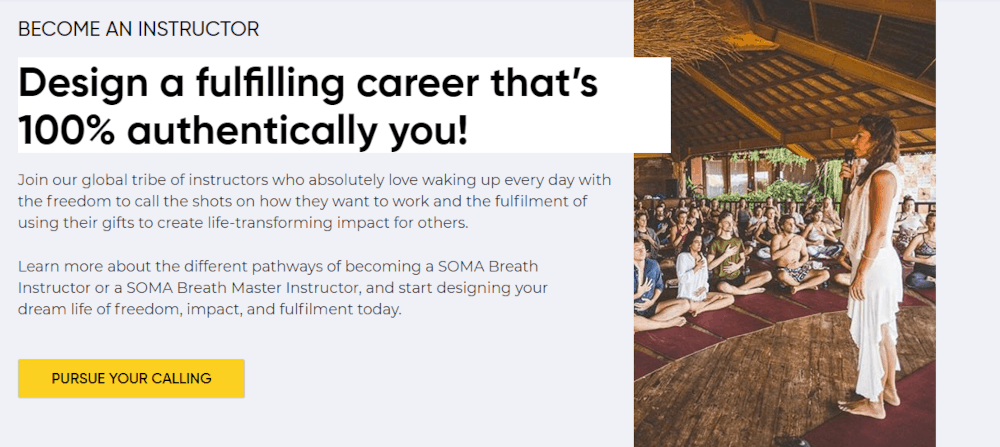 What made you decide to use your chosen platform over others?
Someone recommended it to us. It served us well, so we stuck with it.
What other tools do you use to run your online course business?
We used to use Clickfunnels, but now all that is done in-house. We use WordPress, but we custom build a lot of things like our landing pages. WickedReports is quite important for tracking. We use ActiveCampaign for emails and Asana for project management. And we also use Zoom to run our live sessions.
What books or training programs have you found useful on your journey to a successful business owner that others might find valuable too?
There are so many, it's hard to list them all. One that immediately comes to mind would be "The 4-Hour Workweek" by Tim Ferris — I'd say that was the first gateway drug for me to get into this.
I also really like Frank Kern stuff for marketing, while one of my team members really likes Gary Vaynerchuck for motivation. Then there are the classics, like "Think and Grow Rich" by Napoleon Hill and "Prometheus Rising" by Robert Anton Wilson, which help you really understand how the mind works. Jim Rohn and Tony Robbins are also brilliant.
Do you have any big mistakes you've made along the way that you'd be willing to share?
Before getting into internet marketing, I ran an offline business that had extremely high start-up costs. I didn't put in the effort to learn marketing myself and outsourced it, which was a really big and stupid mistake. I didn't follow my instincts and ended up losing money and getting into debt.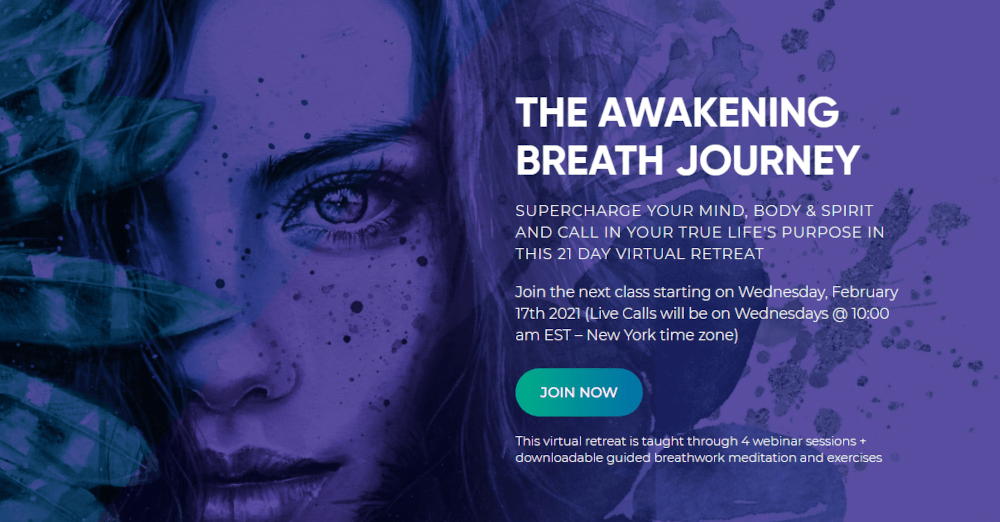 Please share some idea of revenue.
In the first year of business, we reached $500,000 in sales. Within two years, we reached 7 figures. We are still a 7-figure business today.
Please tell us a little about what the money you've earned from your course has done for you.
We live a dream lifestyle in one of the most spectacular locations in the world. All of my very close friends work in the company and we're all committed to building a movement. It's not just a dream life, it's fulfilling and purposeful too.
In addition to revenue are there any numbers you would like to share?
We get crazy amounts of leads every week. We reached 100,000 email subscribers within the first year and we now have a 120,000 list. - Niraj Naik
Click To Tweet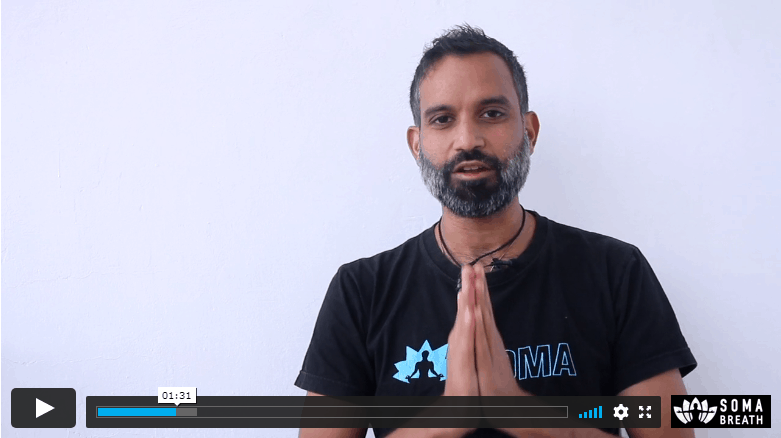 What has creating your course done for you personally?
I've got job satisfaction now, which I never had as a pharmacist. The testimonials of the 21-day Awakening Protocol show you how it really changes people's lives, and that fulfills me more than any job I've ever had.
Do you have a story of a transformation from any of your clients?
There was this man with a rare, muscle-wasting disease. He couldn't pick up his grandson. After doing SOMA Breath every day for six months, he could carry his grandson. The doctor's scan found he was regrowing muscle tissue, which they said was impossible. It left the doctors baffled.
What advice do you have for people just starting out?
Know thyself. Discover your strengths. Then build a team around your weaknesses.
Trying to do everything as a solo entrepreneur will make it difficult to scale, create a movement, and change the world. You need a strong team that supports your vision. - Niraj Naik
Click To Tweet
Learn more about Niraj Naik of somabreath.com: