How Nicki Krawczyk 40x-ed Her Copywriting Business in Two Years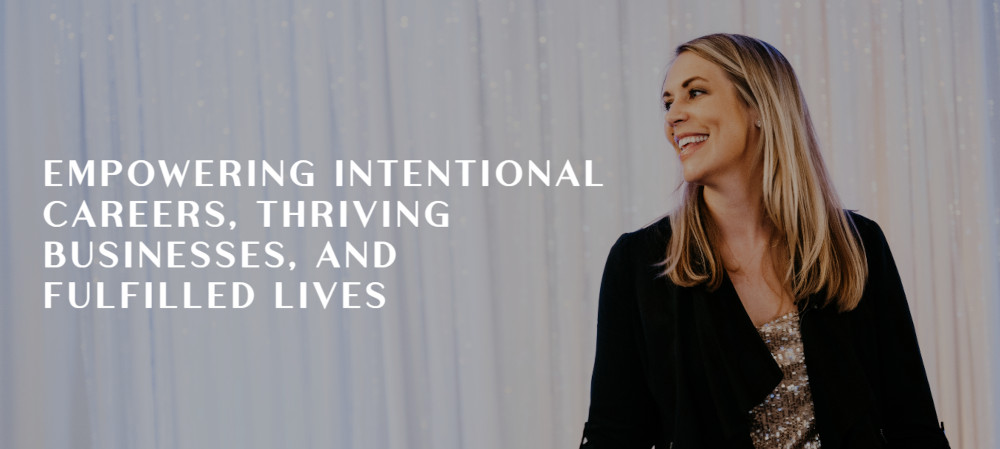 Our content is reader supported, which means when you buy from links you click on, we may earn a commission.
---
Who: Nicki Krawczyk
Website: nickikmedia.com
Course Topic: Copywriting Training
Interesting Stats: Made more than $1.6M in 2020
Who are you and what course have you created?
I used trial and error to build my own six-figure freelance copywriting career. After years of ironing out the wrinkles and finding a repeatable system that actually works, I founded Nicki K Media's first brand, Filthy Rich Writer. It helps guide others on their own smoother professional copywriting paths. As part of that project, I created my first course in 2012. It's called the Comprehensive Copywriting Academy and teaches people the skills and steps to build a successful copywriting career.
Since then, I've expanded the business to add new brands and courses. These include:
Fired Up Freelance, which, through its Freelance Success Framework course, helps freelancers in any industry break free of low-paying job bidding sites like Upwork and land high-paying clients.
The Circuit Sales System, which helps digital business owners implement a sales system that allows them to create genuine connections with customers to automatically drive sales every single day. This is the proprietary system I created to sell the Comprehensive Copywriting Academy, which allowed me to 40x the business revenue in just over two years.
What market does your online course serve?
The Circuit Sales System (CSS) serves entrepreneurs and business owners who have a course or offer that they want to sell on autopilot. CSS combines all the excitement of live launching—without the high stress and revenue risk—with the consistency of evergreen—without the low conversions, low urgency, and low energy.
This allows business owners to spend more time working on their business instead of in their business. It also allows them to create more consistent revenue so they can better scale their businesses.
What's the biggest benefit of taking your course?
The biggest benefit to taking the CSS course, and implementing it, is being able to truly make sales while you sleep and continue to predictably scale up their businesses.
When I launched my first Circuit at the end of 2018, I made $268,000 in 2019. In 2020, I made more than $1.6 million. I 40x-ed my business in a little over two years with one system and one $497-$597 product.
How did you get into the market?
When I launched the Comprehensive Copywriting Academy in 2012, I had a great product. It was packed with everything you need to start a copywriting career—from learning how to write effective copy, to building your online portfolio, and finding and landing high-paying clients. And the few initial purchasers had great success launching new careers.
I figured it would sell itself, right? Wrong. - Nicki Krawczyk
Click To Tweet
I tried live launching. I tried challenges. Then, I tried boot camps. Basically, I tried every single new everybody's-doing-it marketing tactic. And, frankly, I didn't want any of that. I didn't want to work 80 hours a week for launches or have to put all kinds of time and energy into people who hadn't paid me anything.
So, at the end of 2018, I finally leaned into what I knew (messaging and consumer behavior) and what I'd learned (systems!) to create a solution of my own. That solution is the Circuit Sales System.
Why did you decide to create an online course in the first place?
I created the Circuit Sales System as a way to effectively sell my first course, the Comprehensive Copywriting Academy. It came out of knowing there had to be a better solution to the chaos of live launching and the low energy of evergreen. I wanted a more straightforward solution, one where I didn't want to have to constantly be coming up with new content and programs for them. And one where I didn't have to gamble my finances on one or two chaotic, stressful weeks a year.
Did you have any moments of doubt before you created/launched it?
Absolutely! There are *always* moments of self-doubt in business. I knew that the Circuit Sales System worked for me and my courses, but there's always a moment of self-doubt before you begin selling it. And, of course, it worked for my Beta students, but there was a moment of self-doubt before I opened it up to the broader world. It's working so well for so many students now, though, that I know it would have actually been a disservice to not give them this opportunity to learn.
What's your online course like?
The Circuit Sales System coursework is primarily made up of videos, the majority of them with text on the screen versus me talking to the camera. This helps aid in learning, so people are hearing and reading the key takeaways. There are also Action Sheets to accompany many of the videos, so business owners are putting what they learn to practice and making progress throughout the course.
We've also implemented twice-monthly coaching calls where my team and I answer business owners' questions, as well as a private Facebook group where they can get feedback on their messaging, ask and answer questions, offer support to peers, and more.
How long did it take you to create your course?
Fortunately, the Circuit Sales System was not the first course I created. I didn't make money and build my company by selling a course about how to sell courses. First I had a successful course teaching people to become professional copywriters and then I developed this system to sell it.
I created my first course, the Comprehensive Copywriting Academy, entirely by myself. Now I have seven fantastic A-team players helping with everything from design to marketing to operations.
We wrote, built, and launched the Circuit Sales System in just 6 months. For each course I create, I outline everything that needs to be in the course. Then, I write the content, which takes the most time. As I finish specific videos and modules, we pass along that to our designer who lays copy into the slides and our copy editor to makes sure everything looks perfect. Then, I record it, and another team member edits all the videos.
From there, our team goes into full roll-out mode as we build the social channels, plan the content, build the marketing channels, and develop the ads. It's a lot—and I'm still shocked we did it in six months. I credit a lot of that to my team being so passionate about getting this system out to the world and helping other business owners experience the success we've seen.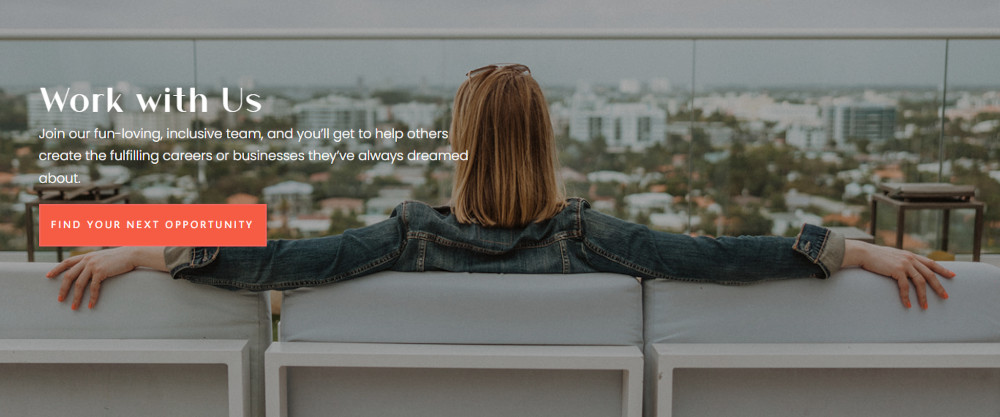 Tell us a little about the process of launching your course and getting your first sale(s).
Anytime you launch a new course, you're thrilled when that first sale comes in. With the Circuit Sales System, we were selling this course the same way we sell our Comprehensive Copywriting Academy. So, the sales system is a proven process, and we had the benefit of knowing it works. We just needed to ensure our ad targeting was dialed in. We had our first sale for our Beta round within 24 hours of making it available. For our open-to-everyone phase, we had our first sale within a few days of making it public.
Do you have a lead magnet?
Our free video training shares the three secrets to selling and scaling your course or program on autopilot every single day:
How to Generate All of the Excitement (and High Conversions) of Live Launching…Without Live Launching
The Simple Way to Know *Exactly* When People Are Ready to Buy (and How to Make Your Offer Perfectly)
How to Sell Like Crazy, Without Giving Away Your Best Content—or Your Time and Energy—to Non-Purchasers
This free video serves up the right messaging on the right schedule to our ideal audience, automatically. It reaches them in exactly the right way when people are most excited about what we have to offer, it supports people in their interest in purchasing, instead of penalizing them or force them to conform to my schedule, and it gets people excited about their purchase and feeling good about making it. (And yes, we regularly get people thanking us for selling to them!)
What's the traffic strategy that works best for you?
We diversify our traffic as much as possible, using social, blogging, and a soon-to-come podcast to drive organic traffic.
Ad-wise, we've seen the most success with Meta ads. The level of targeting is unmatched and allows us to connect our solution with the audience who needs—and can most benefit from—our solution. - Nicki Krawczyk
Click To Tweet
I think a lot of business owners are afraid of Meta ads because it's so easy to spend money quickly, but I've found that that's primarily because they're not confident that they understand it and understand how to find and speak to their perfect audience.
What online course platform are you using?
Do you like it?
Our team finds Kajabi very flexible and easy to use. But, more importantly, our students all find it easy to navigate and use!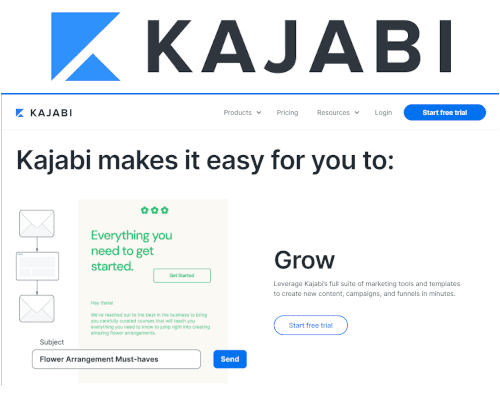 Kajabi is the All-In-One Course Platform
Kajabi is one of the top online course platforms used by successful course creators interviewed on coursemethod.com. Kajabi includes email marketing and other tools that make it easy to run your entire business from their platform.
Price Range: $149 to $399/month
Most Popular Plan: Growth Plan at $199/month
Annual Discount: Yes, take 20% off!
Free Trial: Get a 14-day free trial (credit card required)
*Our content is reader supported, which means when you buy from links you click on, we may earn a commission.
What made you decide to use your chosen platform over others?
Kajabi is specifically designed for digital courses. When I started the Comprehensive Copywriting Academy in 2012, I built the course on WordPress. It worked just fine, but I've found that Kajabi allows for easier and better customization, especially if you do not have a development resource.
What other tools do you use to run your online course business?
Our team uses Drip for our email marketing, WordPress for our websites, Leadpages for our opt-in pages and other landing pages, Asana for internal project management, SamCart for processing payments, and Slack for team communication, to name just a few.
What books or training programs have you found useful on your journey to a successful business owner that others might find valuable too?
Joining a mastermind of other business owners was invaluable to my business. Using the shared brainpower of the group allowed me to find new ideas and strategies to grow my business. My mastermind group paid for itself many, many times over.
Other books I've found helpful include:
"The War of Art" by Stephen Pressfield: Pressfield introduces us to the inner demon we already know, but likely haven't named. He calls it Resistance. Resistance is the force that appears whenever we try something outside of our comfort zone, which is what entrepreneurs do on a daily basis. It's the decision to make the commitment to do the work—even when you don't want to or you're feeling afraid. And we have to make this decision every day.
"Everything is Figureoutable" by Marie Forleo: I have an aversion to fake works, but I let this one slide since there's so much wisdom packed in here. As you could guess from the title, there are no problems or challenges that you can't figure out. It's an empowering concept to ingrain in your mind, but the book also has actionable steps you can use to take steps toward your biggest dreams and goals.
Do you have any big mistakes you've made along the way that you'd be willing to share?
Mistakes are only "big" if you don't learn something from them. The biggest mistakes I've made have been around hiring. Right now, we've got a fantastic team who are experts in their areas and care about the work they're doing. In the past, we've worked with several people who, from the get-go, weren't bringing their "A game." We invested a lot of time that took away from other team members' abilities to perform. We learned that it's best to part ways sooner rather than later. Of course, you want to allow people to acclimate to the work and environment. But sometimes it's not a good fit—and that's OK.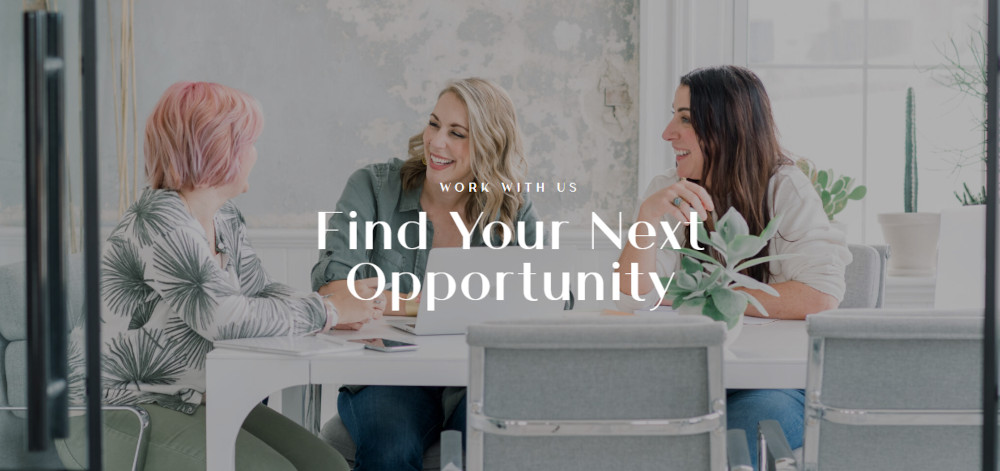 Please share some idea of revenue.
In 2018, I made about $40,000 in my copywriting training course business—the most I'd ever made. And I'd been at it since 2012. At the tail end of that year, I created and implemented what I now call the Circuit Sales System.
In 2019, I made $268,000.
And then, in 2020, I made more than $1.6M.
I 40x-ed my business in a little over two years with one system I put in place. (And, by the way, I did that with a $497-$597 product.)
Since then, our business has grown into a multi-seven-figure/year business, and I'm delighted to say that we're projecting 200-250% growth this year.
Please tell us a little about what the money you've earned from your course has done for you.
The money I've earned from implementing the Circuit Sales System (and now selling that system to other entrepreneurs) has allowed me to grow my team to seven people. That expansion has allowed us to launch additional courses—with more in the works.
But more than that, it's allowed us to support thousands of copywriters, freelancers, and small business owners who have gone through our trainings. It may sound cheesy, but there's nothing better than seeing comments in our Facebook groups like "I was able to quit my job and become a full-time copywriter!" Or "I made more in two weeks than I've ever made in a month—and I'm doing vastly less work!"
In addition to revenue are there any numbers you would like to share?
We track our social metrics, of course, but we've found that qualitative input is more beneficial to us than quantitative. For example, we track our Build Your Copywriting Business podcast (for the Filthy Rich Writer/Comprehensive Copywriting Academy audience), but what we're most focused on is what people have to say in the reviews. Numbers are important, but people's experiences with us that matter most.
What has creating your course done for you personally?
You know, it's funny. When I started my first brand and course, I focused on getting the content and course out there. (Which I think is pretty typical, I suppose.) What I didn't realize is exactly what kind of an impact it would have on the people who took it. I am honored and humbled to know that I've impacted 10,000+ students across our brands, people who regularly let us know that what we've created has changed their lives.
I love what I do and what our team is able to do, and I couldn't imagine a more fulfilling life for myself. There are certainly days when I'm off or when I make a misstep, and my confidence is shaken for a moment, but every day brings about interesting new challenges, new ways to support and acknowledge my team, and new opportunities to grow as a business owner and as a person.
Do you have a story of a transformation from any of your clients?
Natali, one of our Circuit Sales System students, was doing a live webinar each and every month to make sales. As anyone who does live events can tell you, sometimes it would work well, and sometimes it would fall flat. On top of that, it was a massive energy drain for her. She turned on her Circuit and made more in two weeks than she'd ever made in an entire month. And, now that she knows that she has a proven and scalable system, she's confident in increasing her ad spend. She's let us know that she's certain she'll be increasing her revenue by at least 300% and hitting her first 7-figure year.
You can see additional testimonials here.
What advice do you have for people just starting out?
Before you've seen much success, getting to your goal can seem like it requires luck or magic. The truth—unsexy though it is—is that success comes from a mixture of persistence and consistency. - Nicki Krawczyk
Click To Tweet
Certainly, you'll need to revise and refine as you go, but if you keep making progress in the direct you want to go, you'll get there. What really speed up your ability to get there is a piece of advice I picked up: You should only take advice from people who've been successful at what you want to do.
Everyone will have an opinion about what you're doing, but very, very few people are actually qualified to voice that opinion. If you take advice from everyone who offers it or even everyone who loves you, you'll go astray very easily. After all, your mother or spouse loves you, but if they've never built a successful business, they're just not qualified to give you advice—as much as they may want to!
What works is to find someone who's successful in the way you want to be—AND someone who still has perspective (success tactics change a LOT when you become one of the two or three big gurus in the business!) and then learn from them.
Learn more about Nicki Krawczyk of nickikmedia.com: