How Michelle Thielen Grew YogaFaith into a Yoga Training Empire That Reaches Thousands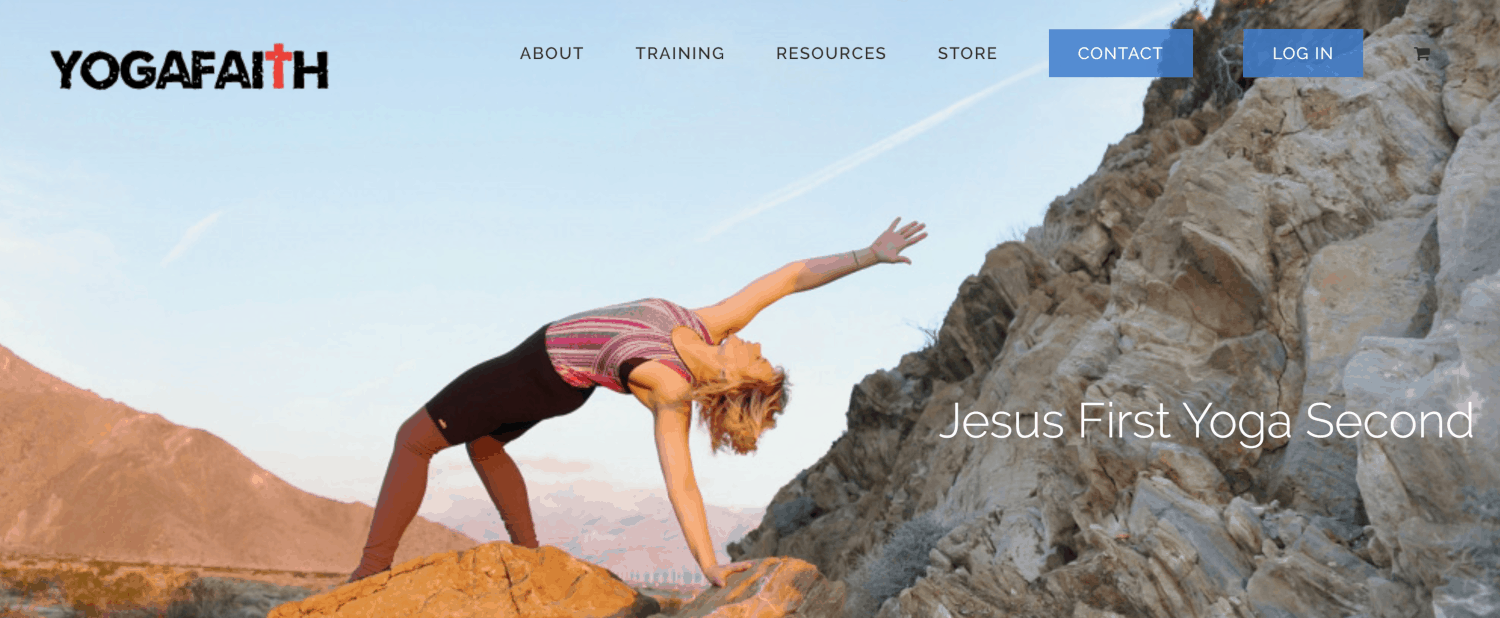 Our content is reader supported, which means when you buy from links you click on, we may earn a commission.
---
Who: Michelle Thielen
Website: yogafaith.org
Course Topic: Yoga Training Certification
Interesting Stats: 55 live training courses
Who are you and what course business did you create?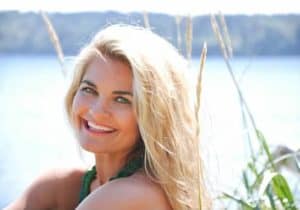 My name is Michelle Thielen and I am passionate about all things creative! I read music before English, danced my way through school and founded YOGAFAITH in 2013. YOGAFAITH is a Christian yoga and leadership school, certifying people around the globe to teach yoga, meditation and other skills including aiding in trauma, anxiety and other ailments our world suffers from today.
I created the YOGAFAITH course in 2012 and officially launched it in February 2013. The online course can be done as a stand alone certification or combined with a (life changing) in-person training. I recently completed my 55th training. This is an enormous accomplishment in six short years.
What market does your online training serve?
YOGAFAITH has a wide variety of students;
The beginner yogi with zero or little yoga experience.
The advanced practitioner wanting to deepen their faith walk.
Anyone who wants to learn how the yoking of faith and their yoga practice can be woven together.
The previously trained yogi who wants to learn the faith aspect of their practice.
Those who desire to spread the gospel through the modality of YOGAFAITH.
Those who desire to deepen their faith walk by exploration of biblical techniques such as meditation and postures of prayer throughout scripture.
Lastly, those with a heart for missions and helping others find healing, freedom and purpose.

What's the biggest benefit of taking your courses?
Not only do students learn how to become healthy, they experience wholeness; mind, body and spirit. What happens during the span of our course, is not merely information and education, instead it's world class in both. It's truly about transformation and taking these holistic methods of healing out into a broken world and sharing them with others so they may also find true healing; mind, body and spirit.
Completing a course with YOGAFAITH is just the beginning for our students. YOGAFAITH prides itself on "doing life" together with a strong community. It isn't about graduating, receiving a piece of paper, and then walking away. It's a family linking arms and supporting one another, empowering one another to reach their dreams successfully!
How did you get into the market?
My husband and I married in March of 2008. We made all the big life decisions in a 2 month span. Selling his business, quitting my career of 15 years, leaving Portland, Oregon-the only city we had ever known-to move to Seattle, neither of us knowing anyone.
While my husband was plowing at his new dream, I tried to get mediocre jobs and work in my field of design, but nothing was working out. When I was forced to hit the 'pause button' in 2012, I embarked on a 21 day fast that would change my trajectory.
I fasted, prayed and would you believe me if I told you that I heard from God? It was He that gave me the idea. Believe me, having a Christian Yoga School was not my idea. I was actually praying for a job, the kind with consistent paychecks every two weeks and health benefits, but God had other plans. Since then God has paved the way and it's been nothing shy of a miracle. My husband joined me full time a few years ago, we now have 5 employees that help run YOGAFAITH.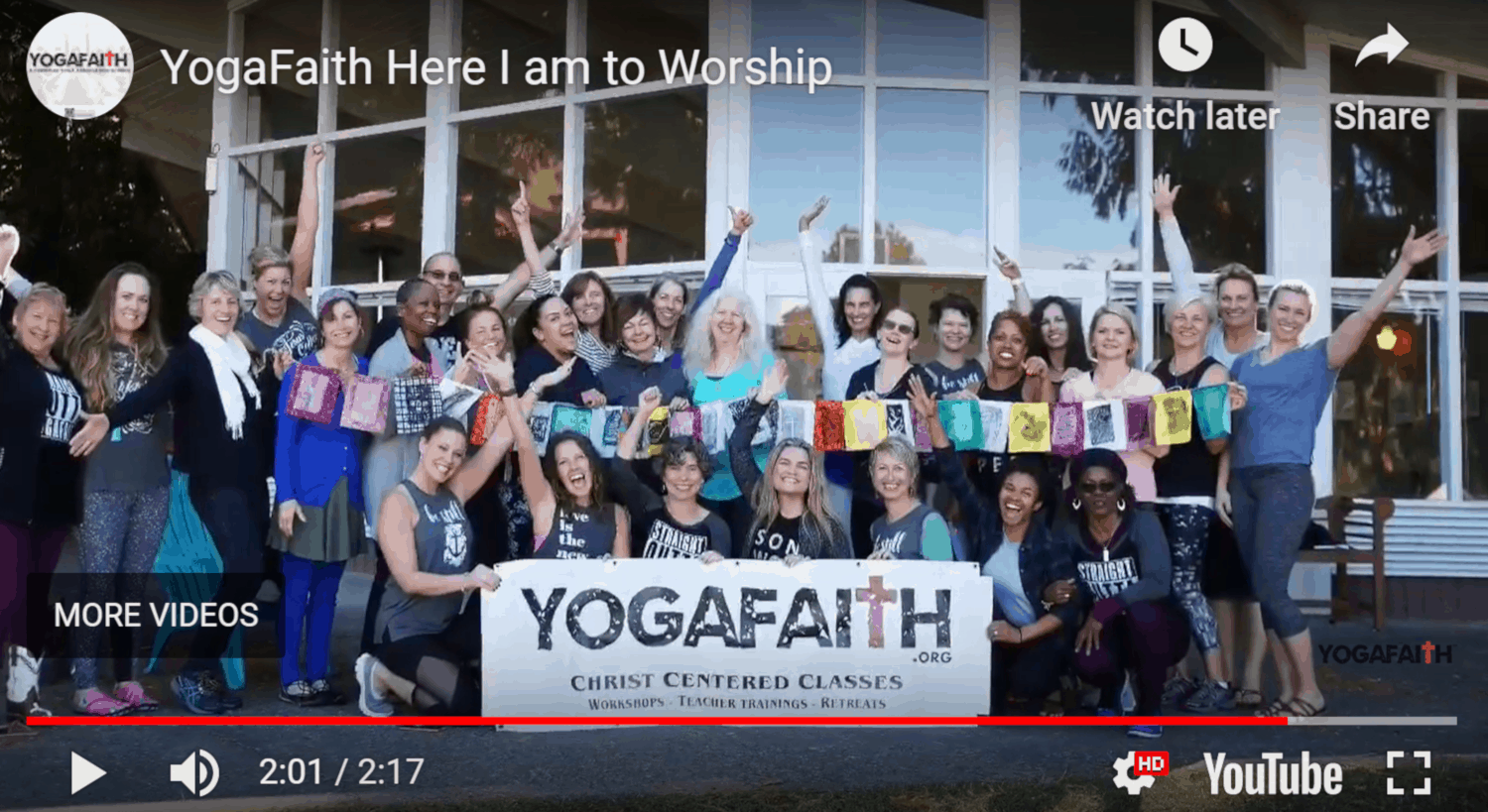 Why did you decide to create an online course in the first place?
The online course made a way for anyone to access the information that had been brewing in my heart for so long. Surely I was not the only Christian practicing yoga and silently using it as a form of worship and prayer. The material oozed out of me. I couldn't write fast enough. I found biblical principles being used by yogi's around the world. Meditation, chanting and postures of prayer are found throughout the Old and New Testament scriptures.
Through these materials and courses, people began to reach out to me from all around the world.
I always say, "When you are doing what you are supposed to be doing your people will find you." - Michelle Thielen
Click To Tweet
This proved to be true for me and it is true for you also!
Did you have any moments of doubt before you created/launched it?
I argued with God for over a year. In the beginning when nobody showed up for classes, when the email box remained empty and when the bank account dried up, yes, I doubted – oh, how I doubted.
"Are you sure this is what I am supposed to be doing?" I'd mumble. I kept plowing, sure of my calling and purpose. No matter what the naysayers said, no matter what, I never gave up.
Passion can only take you so far, determination and perseverance will carry you over the finish line.
I had to put my stake in the ground and not let anything or anyone move me. I encourage you to do the same. No matter what storms may come, remain immovable to your calling.
What are your online courses like?
The online courses include reading materials, photos to show postures and all of their modifications and ways to deepen each posture discussed, as well as anatomy videos that correlate to the required textbooks. At the end of each of the five modules, there is a quiz to ensure students are grasping the subject matter.
If students are only doing the online course and not attending an in-person training, they must complete a final demonstration YOGAFAITH class online.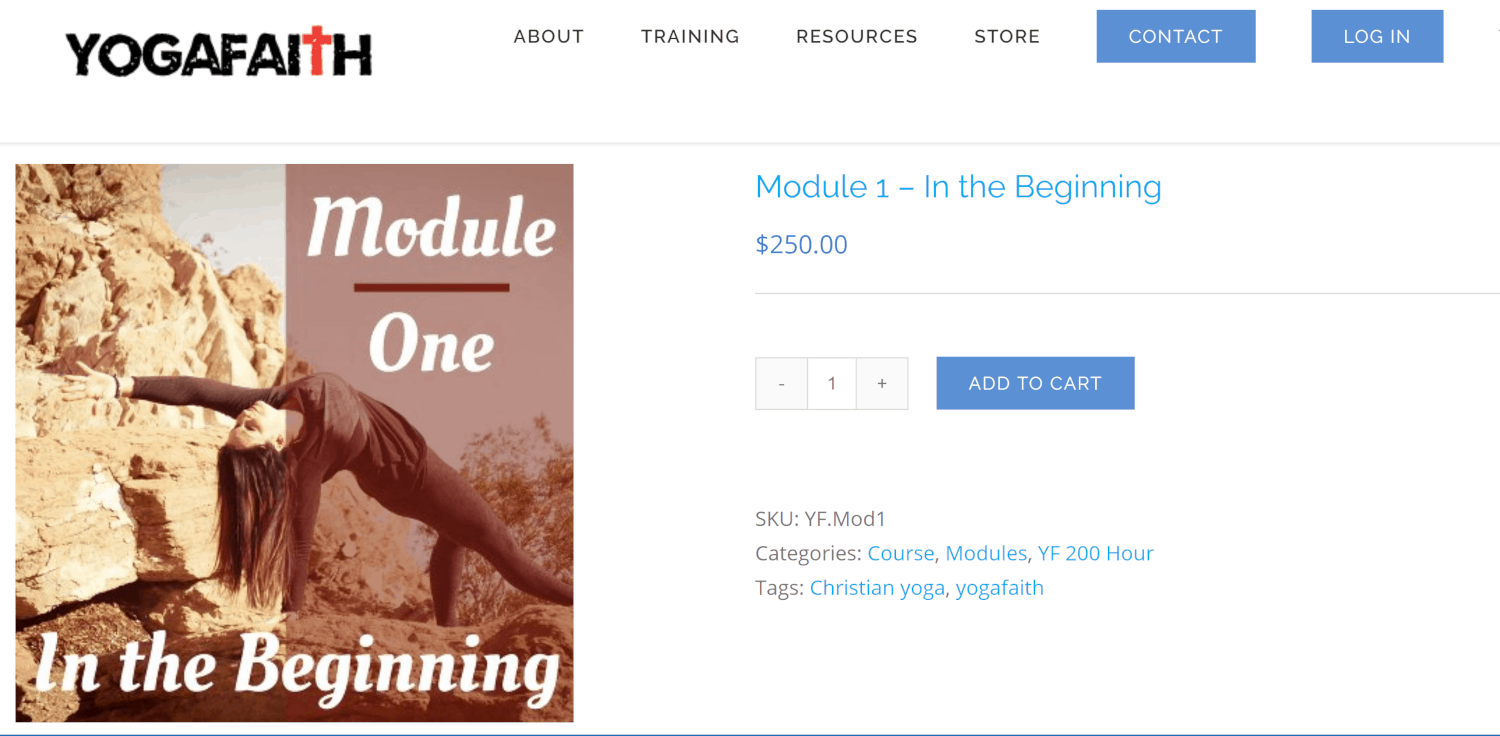 How long did it take you to create your courses?
About 2 years, but honestly, I am still working on them. The courses are always evolving as we are constantly improving the modules to be much more user friendly and improving the ease of navigation. Specialty trainings are always being added based on needs. It's exciting to be a leader in quality education and one of the fastest growing yoga schools in the world!
Tell us a little about the process of launching your first course and getting your first sale(s).
My first training only had two students. It was an amazing journey for all three of us. Though YOGAFAITH wasn't accredited with the many organizations that it is now, they received a comprehensive and sound education. I poured my heart and soul into the two students in the exact same way I do today at our large gatherings. The quantity makes no difference, the journey and connecting to others is what sets us apart from all the others.
Do you have a lead magnet?
We give away a lot of free resources and content, but not necessarily a free trial of the actual courses. My book Stretching Your Faith is a required textbook for the course that will give students an in depth insight into what YOGAFAITH is all about.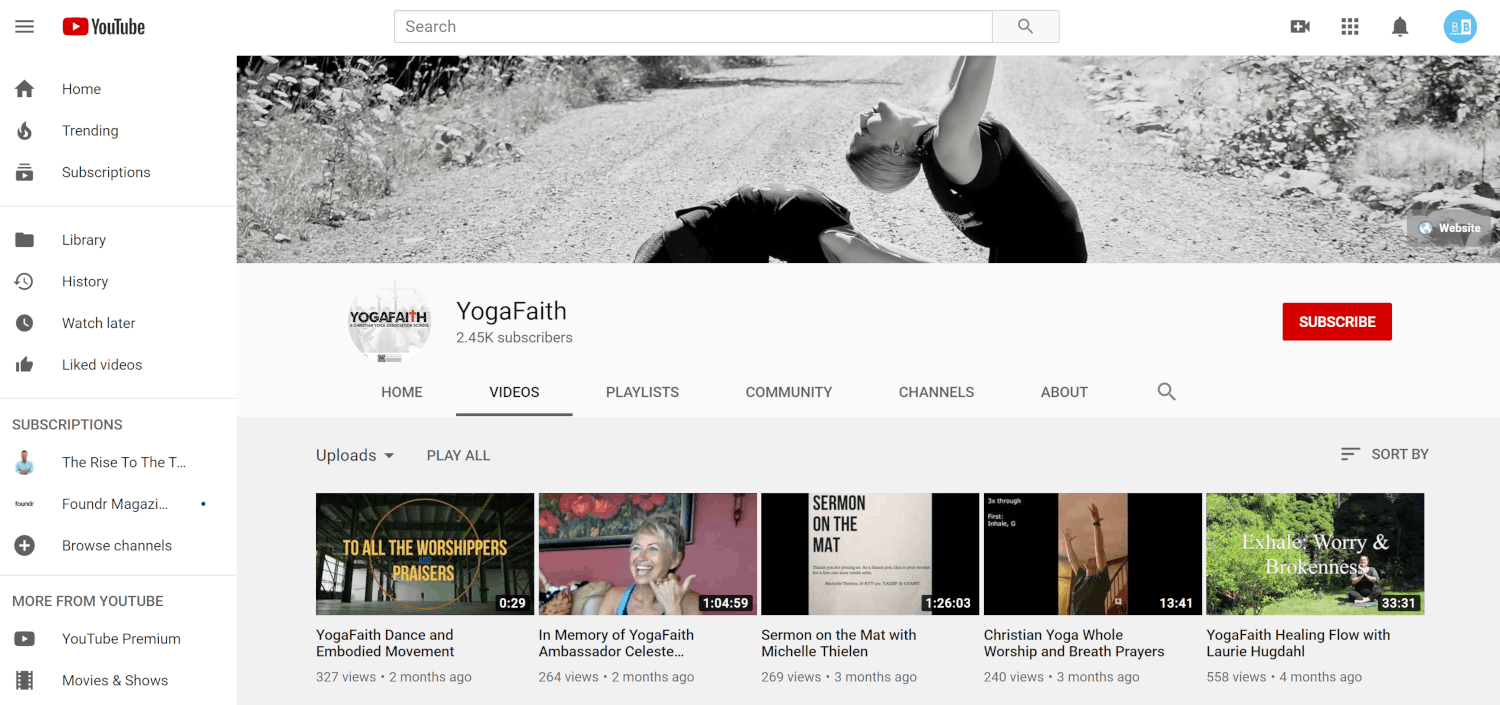 What's the traffic strategy that works best for you?
YOGAFAITH started in 2012, with our official online presence launching in the summer of 2013.
It's been years of grassroots efforts and organically growing our online footprint. There hasn't been any magic wand. Many of our students come from good old-fashioned word-of-mouth. - Michelle Thielen
Click To Tweet
Often, people see the end result of a successful organization and never take into consideration the years of hard work and time it takes to get to the "success story" they see today.
What online course platform are you using?
We recently switched from an old platform to Kajabi. We needed a course platform that could handle our growth and was the right container for our vast amount of content.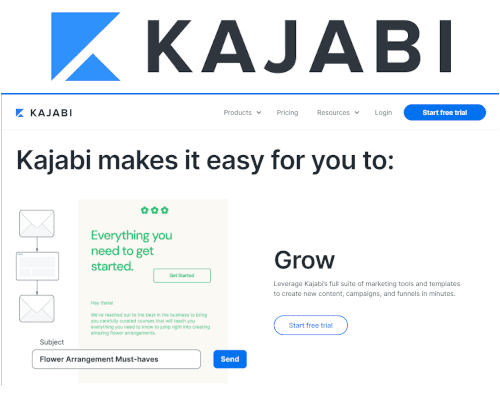 Kajabi is the All-In-One Course Platform
Kajabi is one of the top online course platforms used by successful course creators interviewed on coursemethod.com. Kajabi includes email marketing and other tools that make it easy to run your entire business from their platform.
Price Range: $149 to $399/month
Most Popular Plan: Growth Plan at $199/month
Annual Discount: Yes, take 20% off!
Free Trial: Get a 14-day free trial (credit card required)
*Our content is reader supported, which means when you buy from links you click on, we may earn a commission.
Do you like it?
We recently completed our test run and received nothing but positive feedback from former students who revisited their modules on this new platform. All have had nothing but rave reviews. The user experience is much easier and the learning process is that much more exciting. New students are loving it too. It's a win-win!
Are there any features you wish it had?
I haven't had anything come up. In fact, we learned that Kajabi offers an app allowing students to access any module from any mobile device anywhere in the world. Not only is the platform amazing and easy to use, their customer service and support has been unparalleled so far.
What made you decide to use your chosen platform over others?
After looking at several companies we kept landing on Kajabi. We needed a platform that had growth in mind and could contain all our content efficiently.
We have had to switch platforms a couple of times due to our growth. Kajabi has growth in mind. We feel this will be the last platform we will ever need.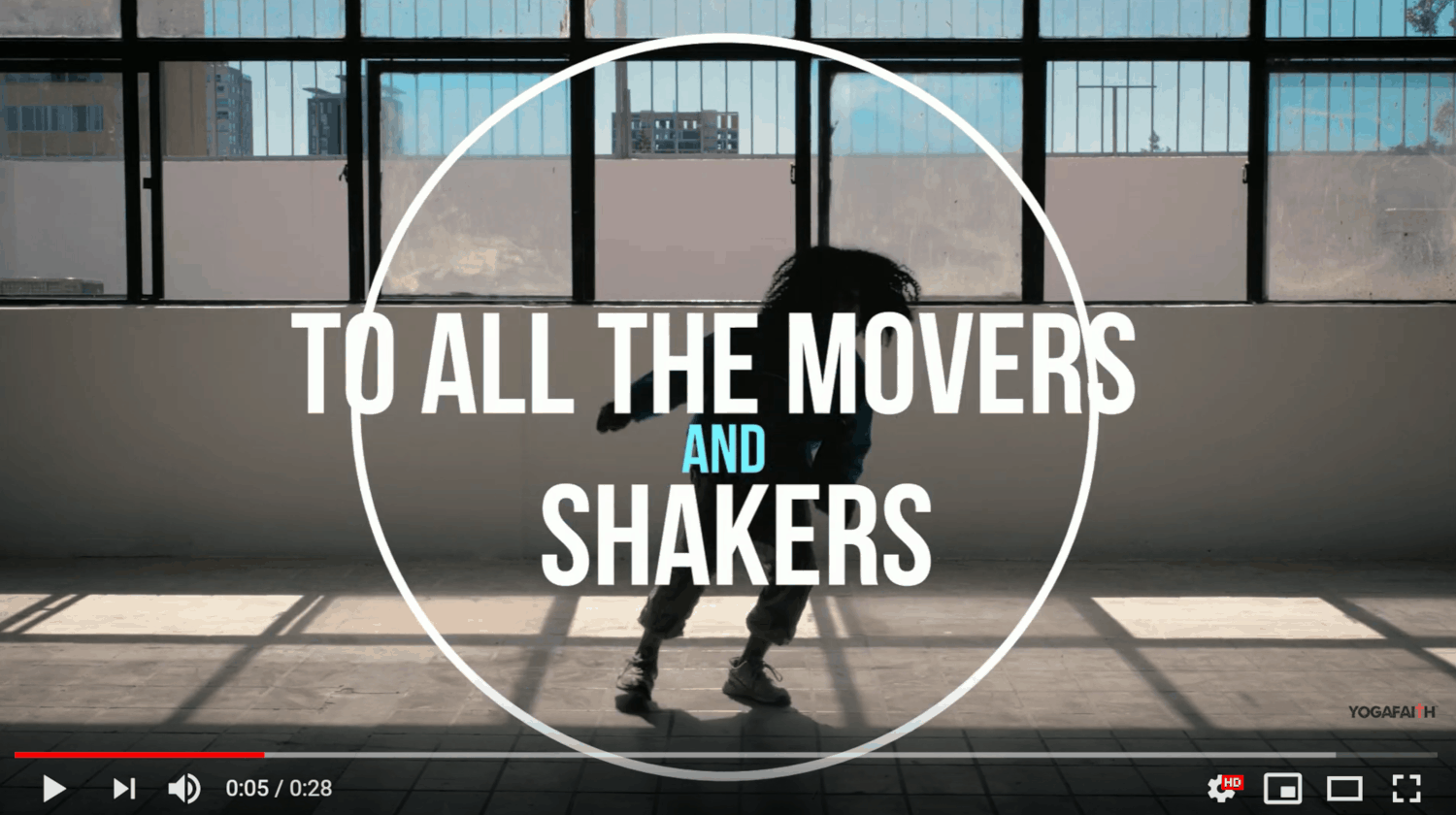 What has creating your course business done for you personally?
I wanted time, freedom, and a life on my terms. Because of my business, I am able to work from anywhere in the world. - Michelle Thielen
Click To Tweet
Online courses pave the way for in-person trainings and an opportunity to connect with your tribe. They also afford me opportunities such as hosting retreats, speaking and presenting around the world and allowing space and time for humanitarian work, creating more global spaces for people to connect, meet and experience this holistic way of healing and deepening one's faith walk.
Do you have a story of a transformation from any of your clients?
When I first began YOGAFAITH in 2013, I was holding one YOGAFAITH class on the first Sunday of each month at a friend's yoga studio. I remember one gal who was broken, physically, emotionally and in her marriage. She and her husband were actually heading for divorce.
In one class, while in Child's Pose, I placed my hands on her lower back and began to pray. I gently rubbed her spine before walking away. After class she told me she felt her back adjust and straighten and thanked me for "whatever I did." She later told me that her back had been completely healed that day, and since she had been feeling a lot better in her body and mind, she was able to have a healthy and respectful conversation with her husband. Their lives began improving and they started coming to classes together.
It was amazing to receive many success stories just like this one as they really kept me going in the beginning.
This couple is still married to this day.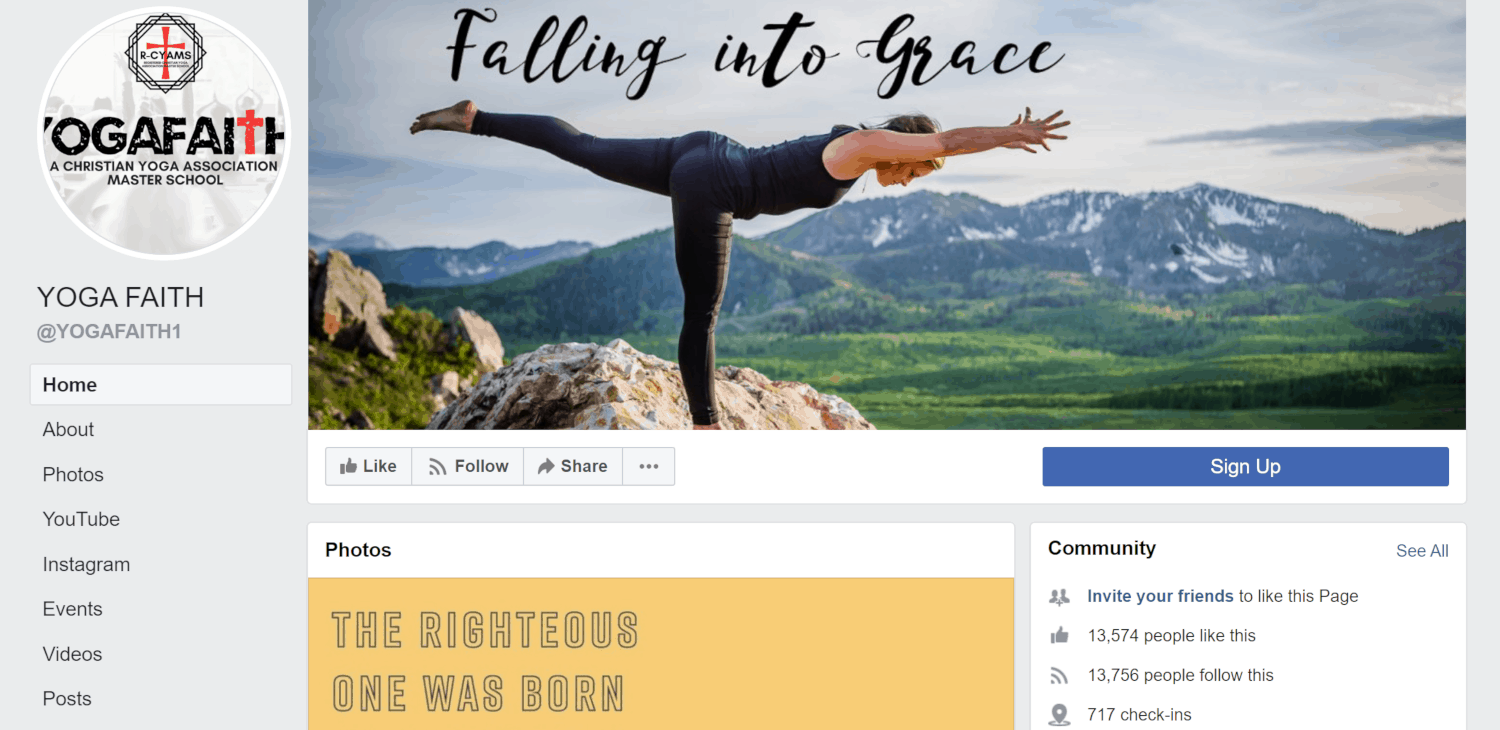 What advice do you have for people just starting out?
I wish I had known before I started that I might lose some people in my inner circle by answering the call on my life. I'm not sure if it would have mattered too much, nothing can prepare you for how some people will respond to your destiny.
What they think of you is none of your business.
Finally, I'm sure you have heard it before, but I'm going to say it again, "Never, ever, ever give up." Potholes and speed bumps often riddle the path to a dream. They won't last forever, you have to continue to keep doing the next right thing.
Learn more about Michelle Thielen and YOGAFAITH: