How Michelle Pippin Earns a Multi-6-Figure Salary Helping Seriously Driven Women Entrepreneurs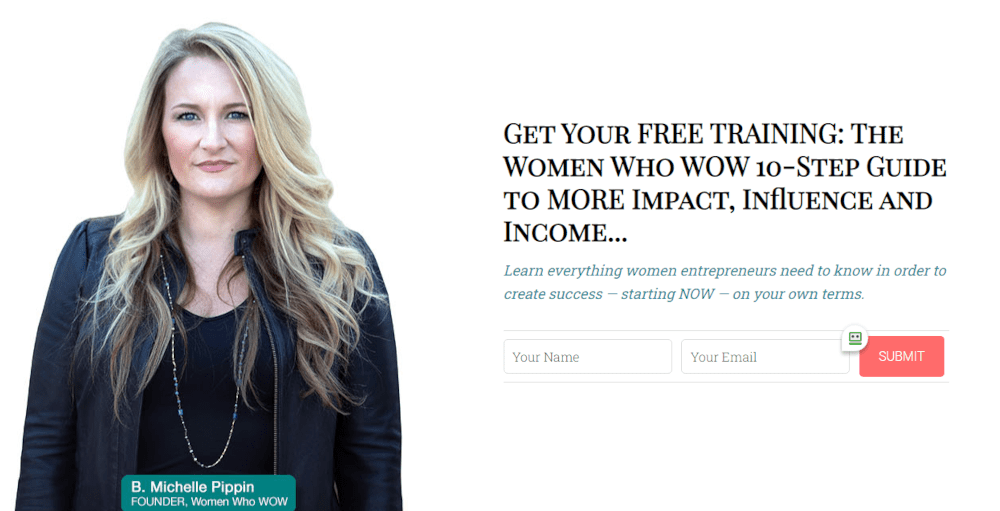 Our content is reader supported, which means when you buy from links you click on, we may earn a commission.
---
Who: Michelle Pippin
Website: bmichellepippin.com
Course Topic: Women Entrepreneurs
Interesting Stats: Multi-six-figure salary with low overhead
Who are you and what course have you created?
I am the founder of Women Who WOW, the premier coaching and mentoring platform for seriously driven women entrepreneurs. This humble tribe that began by print invite-only now has members in every state and 8 countries.   I have created hundreds of online courses over the past 15 years, going all the way back to the days when the only option for distribution was AudioAcrobat.com.
I launch a new digital intensive every 4-6 weeks. These are free for my members as part of membership, but those who are not (yet) members can buy them separately.  The best link for all of my courses (through membership) is here.  And the link to my most recent (and also most popular so far) online course is here.
What market does your online course serve?
I serve the seriously driven woman entrepreneur, the woman who many deem as "too much."  Too driven, too aggressive, too intense. I serve the women who refuse to settle and were born for more. All of my courses help them create more success (measured in income, impact, and influence) on their own terms, without compromising the things most important to them. You can learn more about who our women are, here.
What's the biggest benefit of taking your course?
Each course has its own benefits, but at the end of each, if the woman feels more confident in her marketing, and more authentic in her business strategy, she shows up with more poise, power, and profit,  I consider it a success.
How did you get into the market?
I got into this by accident. 21+ years ago, I was just a pregnant woman desperate to make a living from home so I wouldn't have to put my babies into daycare. Married to a public school teacher and having a combined savings of $213 at the time, I quit my full-time job and invested $50 into some business cards and stamps, using a very simple direct mail piece to offer my services as an "at home secretary."  That year, I made $63K — which more than replaced my former salary — and started to read business books, hoping to learn how to make more money with less struggle.
Everything I read stated "truths" that were exactly opposite of my experience in business, and offered strategic advice that would have never worked for me as a broke entrepreneur building an income on sweat equity and lots of prayers.  I realized quickly that most business books were more academic theory than real-world strategy.  After I created a couple more successful businesses, I made it my mission to help other women build time and financial freedom in the simplest, fastest way possible. Every course I offered is designed to support this mission.
Why did you decide to create an online course in the first place?
I wanted to make real-world, no B.S.,  practical advice available to any woman entrepreneur willing to bet on herself and work hard to create the success she wants.
Did you have any moments of doubt before you created/launched it?
I'm fortunate because I started selling online courses so early, there was very little competition and zero "comparisonitis."   This allowed me two primary benefits:
I had no "ego risk" if the course didn't sell; and
I wasn't misled by all of the "launch gurus" that entrepreneurs today are trying to follow. I simply offered a digital course via email,  along with a PayPal link to join IF THEY WANTED.  If at least 20 people bought the course, I created it. If there was too little interest, I simply refunded the payments received and offered another course. I never made it a big deal, as I knew I had an infinite number of courses within me, waiting to be brought to life.
What's your online course like?
My courses are always multi-media, using video (recorded live in "The Warehouse," which is the membership's zoom room)  audio, and the written word sent out via email.  I also use snail mail at times.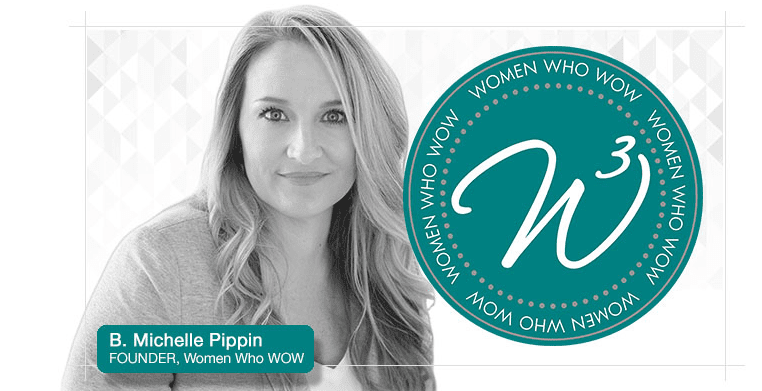 How long did it take you to create your course?
I have never created a course in advance.  I write the sales page first, which gives me an outline of what I want to bring to life in the course itself. Then, I sell it. If there is enough interest, I create the course LIVE and then re-sell it as an evergreen DIY course.
Tell us a little about the process of launching your course and getting your first sale(s).
I will never forget this moment because it was so thrilling to have "dings" come into my phone alerting me to payments that were coming in.  I decided to offer a digital course called "Rapid Results," which I have now re-launched countless times.  That first time, I decided that I'd sell it for $67 and "cap" it at 30 participants.  Keep in mind, I wasn't sure if I'd have even THREE participants, but here's what I did:
I wrote up the description of the course.  Next, I sent out an email telling my list that at a certain time on a certain date, the doors for this course would be opened, but only to the first 30 people.  I also noted in this teaser email that the course would reveal MY success system in business and would be offered as a "cheap seat" program at only $67. Finally, I scheduled the sales email to go out at exactly that time, and my husband and I took off to go shopping for my birthday.  I was at the mall when those dings started coming in.  Making thousands of dollars in ONE day blew my mind, and I was hooked on selling online courses ever since.
Do you have a lead magnet?
I have several free lead magnets, which allows me to attract various specific niches and know who I'm talking to in each funnel.  I have freebies for therapists, coaches, and attorneys.  But I also have mission-focused lead magnets, like one on content marketing and another on business success in general, which are not industry-specific.  Each works well because they give the lead a taste of how different my approach to business is, how simple it can be… and the funnels keep the benefits of Women Who WOW membership constantly in front of them, so they know what they are missing out on by not joining.

What's the traffic strategy that works best for you?
I have never paid a dime for ads (Facebook, google, print, or otherwise), have never been to a traditional networking meeting, or joined a leads group.  Every single dollar I have made has been made due to content marketing.  It's important to note that this content isn't just put up on social media and left there with hope and a prayer.
I have a very simple and direct content strategy that works, including several different calls to action and a very consistent media outreach plan, which allows me to get on OPSP (other people's stages and pages.) - Michelle Pippin
Click To Tweet
What online course platform are you using?
I use a custom-created WordPress website, that houses my membership and all of my courses.
Do you like it?
I love it because I own it. I never have to worry about fitting MY desires into a template or limited functionality because I don't have to pay monthly for it! =)
Are there any features you wish it had?
No. When I want a new feature, my "WordPress ninja" creates it for me.
What made you decide to use your chosen platform over others?
I'm a grizzled veteran in this industry so I have watched many platforms come and go. I decided to have a custom-created site so that I would have complete control and ownership.
What other tools do you use to run your online course business?
While Women Who WOW is known for the high drive of our women, we're also known for our high-touch community and LOW TECH approach to success.  I use tried and true, old school technology that has stood the test of time including:
Aweber.com
Zoom for live trainings
SoundCloud for audio trainings
Paypal and Square for payments
Great ring light for my office
Google Docs to keep my team on the same page.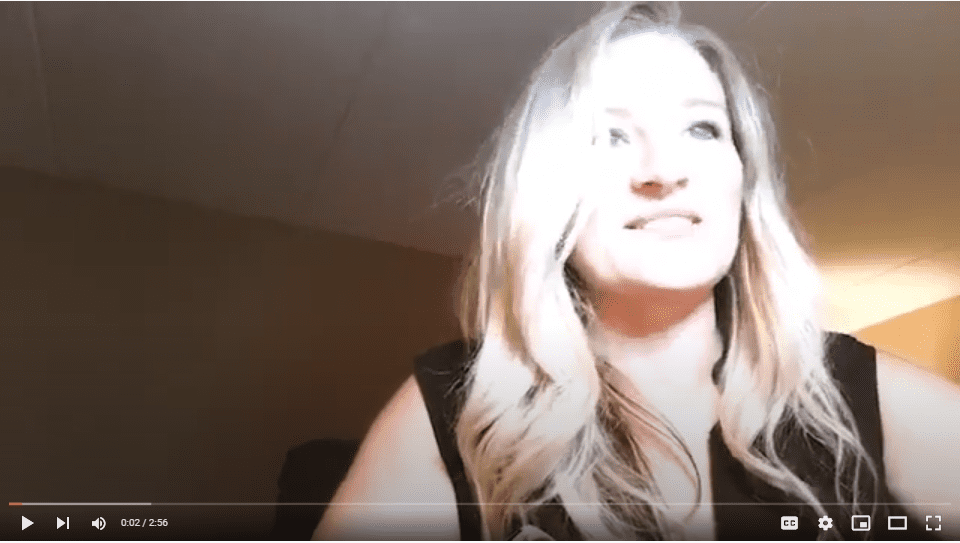 What books or training programs have you found useful on your journey to a successful business owner that others might find valuable too?
For general business success,  I recommend anything by Dan S. Kennedy.  Specific to online success, I would recommend anything by Russel Brunson.  And if you're a woman entrepreneur, stay tuned for a FLEET of books that I have coming out starting in late March 2022.   You'll be able to find them at booksfordrivenwomen.com
Do you have any big mistakes you've made along the way that you'd be willing to share?
Well, I've made many mistakes along the way that have cost me in various ways.  I entered into a handshake agreement with a partner that led to me being burned, and in a big way. Once, I committed to host a live event with multiple speakers, two of which were New York Times best-selling authors. The intention was to have an event that was NOT all Women Who WOW members, which is what I promised my event sponsors.  Unfortunately, not one speaker sold even one ticket and I had to cancel that event, which was a loss of about $30K.  That one stung, but I learned that filling an event is an art and skill, one that even famous people often lack. But the only mistakes I regret are the moments when I hesitated, procrastinated, and/or didn't go all in to fully back myself.
Please share some idea of revenue.
I have reached the pinnacle of "online success," crossing that 7-figure per year revenue mark. But in full disclosure, a lot of that money was in overhead because my focus that year was on live, in-person events.  Today I run a membership that provides a very healthy, multi-six-figure salary with low overhead and a schedule/lifestyle that I love.
Please tell us a little about what the money you've earned from your course has done for you.
The income I've made over the years has done many things for us financially.  In the beginning, it allowed me to stay at home and be the mom I wanted to be. It also has provided vacations, paid for private school for the kids as well as — now — college tuition and expenses for two of my kids.  Additionally, I am now so proud to be able to employ my oldest daughter full-time in the business.
In addition to revenue are there any numbers you would like to share?
I have members in every state in the country, which makes me so proud. I pursued this very deliberately once I realized that I had members in 37 states. - Michelle Pippin
Click To Tweet
As soon as I saw that, I made a list of the states that Women Who WOW did not have a presence, and did a media blitz in those areas — connecting with podcasts, business journals, etc, and even using direct mail —  to invite women entrepreneurs in that state to join us.

What has creating your course done for you personally?
I have learned that one of the fastest ways to empower a woman is to change the way she makes a living. These courses have given me a great sense of satisfaction and pride knowing that I have positively impacted thousands of women in this practical way.
Do you have a story of a transformation from any of your clients?
I have hundreds. Members have crossed the 7-figure mark in annual revenue, one who did this WHILE limiting the travel they did for work.  I  have another member who began with me when her family was relying on food stamps. Two years later, she crossed $200,000 in revenue in her business.
I have members who were able to retire their husbands or quit their own soul-crushing jobs due to the success they create using The Women Who WOW Way.  Those who join my membership or take my courses are do-ers, so they are all out there up-leveling in all the ways that count, including income. I am beyond humbled to be at the helm of this group of incredible women.
What advice do you have for people just starting out?
Go all-in on your REAL vision for your business. Don't delay and procrastinate or wait for better timing. Don't way to be recognized or appointed as "'ready" or "good enough."  Appoint yourself and go to the market with passion and purpose.
Finally, do not spend too much time on the "bells and whistles" of your course. People want the HEART of your course and care way less than you think about how "fancy" you've made the actual deliverables. - Michelle Pippin
Click To Tweet
Learn more about Michelle Pippin of bmichellepippin.com: