How Max Glubochansky Helped Grow Careerist to 3,500 Tech Students in 2021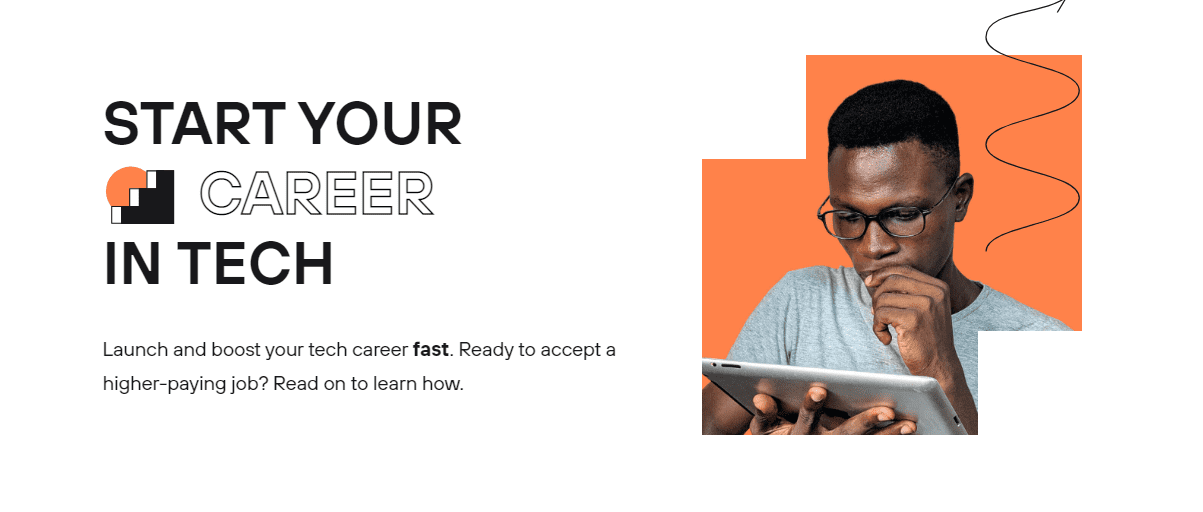 Our content is reader supported, which means when you buy from links you click on, we may earn a commission.
---
Who: Max Glubochansky
Website: careerist.com
Course Topic: Career help
Interesting Stats: 15,000 leads monthly
Who are you and what course have you created?
I'm Max Glubochansky, the cofounder at Careerist. Before creating Careerist, I worked as a Quality Assurance Specialist for Apple, Intel, and other Silicon Valley companies.
I grew up in Israel—my family moved there when I was seven. I graduated with a Business Administration degree in Israel, won a Green Card, and moved to the US, where I decided to take up a career in QA.
After a number of years in the US, I got together with my friends and created Careerist. The main idea in our minds was to help people with no experience enter and build their careers in the tech field. Our Manual QA course is still our headliner; it helps students become Software QA Engineers in just a few weeks.
What market does your online course serve?
Now we work only for the US market. Our target audience is anyone who wants to get a well-paying tech job or is willing to change careers. We help people start from scratch in tech.
What's the biggest benefit of taking your course?
The biggest benefit of taking our course is the possibility of getting a high-paying job in tech in just a few months. We created the course, which offers studies, internships, and support with job hunting. We also help students prepare for interviews, provide one-on-one sessions with a personal mentor, help with resume and LinkedIn profile preparation, and provide instructions and support during the job search. Our goal is to get students the maximum possible rate in the minimum possible time, without wasting their time and efforts.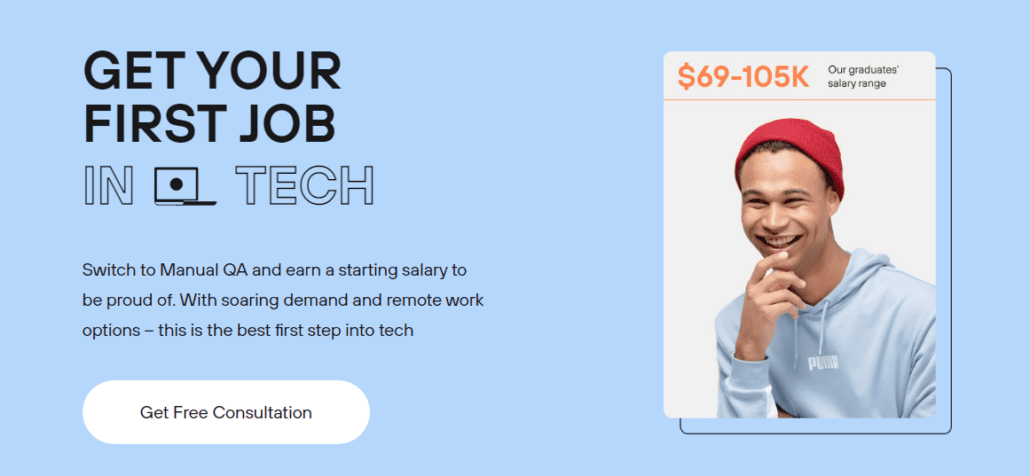 How did you get into the market?
I was working in QA at Apple when my partners and I decided to create the boot camp of our dreams—not just another camp, but one that would solve the problems of traditional boot camps and courses. The idea of Careerist was born many years after I began to help my friends and acquaintances break into the IT field. I also helped many of them find jobs in top companies like Apple, Intel, Google, and Facebook (now Meta) over the years.
After witnessing how I helped many of our mutual friends get high-paying jobs, a friend of mine came to me one day with the idea of creating a startup, and I supported him. I was driven by the desire to share my knowledge and experiences with people. I genuinely wanted to, and still want to, help people find jobs they will really love. And I want to see people living out their dreams!
Why did you decide to create an online course in the first place?
We live in the 21st century. We wanted to be more convenient, simpler, user-friendly, and comfortable for people. We wanted to save them money, effort, and time. That is why we made this course 100 percent online. We did it a year before the pandemic, too, anticipating the time when a virtual format would be the norm.
Did you have any moments of doubt before you created/launched it?
Of course, I had some doubts about starting a boot camp. I had to leave my comfort zone of working at Apple and making a six-figure salary to create this startup. I was unable to do both jobs, as our startup required all of my time and energy. But I've never regretted doing it because I enjoy creating jobs (we already have 300 employees) and helping so many people in so many places across the country get their dream jobs (in 2021 we placed graduates in 39 states).
What's your online course like?
We have live video lessons where students can ask questions, get answers online, and ask for support. If students can't attend live, they сan watch and re-watch the recordings anytime that works best for them. Students usually meet with their instructors five times a week for interactive and informative sessions via our Learning Management System (LMS) and have daily homework and practice. After sessions, students join internships where they gain real-world experience. Then they are matched with a one-on-one mentor and start preparing for getting a job.

How long did it take you to create your course?
Everything was very fast-paced at the beginning. We created the first version of the course in just a few weeks and then started to teach lessons, so it was fast. We knew the industry very well. We knew what students needed to get a job as soon as possible and with the best possible salary—and how we could save them time and effort. Then the course was refined, and now it's pretty different from what it was in the beginning.
Tell us a little about the process of launching your course and getting your first sale(s).
In the beginning, we were doing everything on our own in an Excel spreadsheet. A very small team (5-10 people) and I were teaching, selling, doing customer service, and marketing. Now we have about 300 people working in 37 different countries, a professional sales team, a strong mentorship system, our Job Application Service, and a couple of payment methods to help people reach their goals.
Do you have a lead magnet?
I would say our lead magnets are free lessons, access to LMS with videos, and free materials for our clients, such as PDFs with hints.
What's the traffic strategy that works best for you?
We're using several channels to generate traffic. Our main channels are Facebook ads and Google ads. We're using multiple strategies on those platforms to generate leads from different audiences. We're also using free webinars to generate a warm audience.
With our work in Facebook groups, YouTube, and review sources we can generate more than 15,000 leads monthly. - Max Glubochansky
Click To Tweet
What online course platform are you using?
We are still using a couple of external services, but 80% of our infrastructure is already in-house.
Do you like it?
I do! We've created a strong system with the help of our development department. We spent an uncountable amount of hours understanding the main features our customers need and trying to implement these features into our new tech solutions.
Are there any features you wish it had?
Of course I do! We always want to create more solutions for customers that are going to help them go through their path with Careerist. We're working daily on the usability of LMS and customer service, and we're collecting NPS every step of the way. We want customers to focus on their studies without any distractions. And I definitely want more people to succeed in their lives, build careers they like, and find work they love. This is the purpose of what we do.

What made you decide to use your chosen platform over others?
Because it's the platform that we've created for clients based on our client base's needs. And I should say we will never stop updating it for them!
What other tools do you use to run your online course business?
We created our own LMS system that covers most of our needs now.
What books or training programs have you found useful on your journey to a successful business owner that others might find valuable too?
I would offer Expert Secrets and Traffic Secrets by Russell Brunson, as well as The 7 Day Startup by Dan Norris. Actually, it's always good to check new books for online course creators, which are published all the time. You can often find useful insights that way as well.
Do you have any big mistakes you've made along the way that you'd be willing to share?
We wanted our students to get real work experience during their studies, and one of the big challenges for us was to create an immersive internship that passes along the experience of working on real projects. At the same time, we needed not to overwhelm our students with it, as most of them have never experienced working in tech. It was a challenge for us. But looking at the current results, I think we have succeeded with it.
Please share some idea of revenue.
In 2021, we had 3,500 Manual QA course students. Now our students work in 500 tech companies across 39 US states.
Please tell us a little about what the money you've earned from your course has done for you.
It helped me to fulfill my dreams, because I started to travel around the world and work remotely, changing what state or country I was in every few months. - Max Glubochansky
Click To Tweet
Also, the money I earned allowed me to help my mom to buy an apartment and to support refugees from the war in Ukraine. I now support around 10 refugees, mostly my relatives but also close friends.
In addition to revenue are there any numbers you would like to share?
In 2021, we had 3,500 Manual QA course students. This was a record-breaking number. Not all of them successfully finished the course, but those who did now work in 500 tech companies across 39 US states. We have 300 employees working in 37 different countries, with teams and team leaders who do brilliant work fully remotely.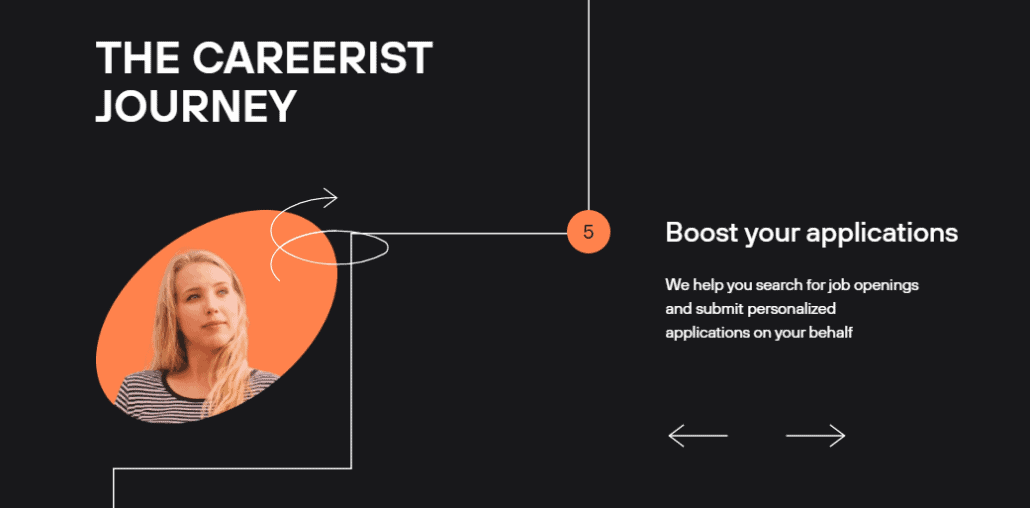 What has creating your course done for you personally?
Creating this course changed my life. I feel very satisfied to see how our ideas transform so many lives and help so many people land their dream jobs. - Max Glubochansky
Click To Tweet
Do you have a story of a transformation from any of your clients?
One of the best success stories I remember came from a student named Nikki. She managed to get a job offer within the first 24 hours of starting her job search. Nikki's story is proof that this is possible! Normally it takes 3-4 months to land a job, but she got three job offers within one month, which allowed her to negotiate her salary to almost $90,000 a year. That is a story we are very proud of.
What advice do you have for people just starting out?
Start using a CRM as soon as possible. Always double-check yourself and others. Hire people who are smarter than you. Always think about customers. Remember that customers are different: some will follow instructions, and some will not. Likewise, some will be nice and friendly and some won't.
Learn more about Max Glubochansky of careerist.com: