How Mary Stephens Started a Course in Her Free Time That's Helped 1,000's of Teachers Prepare for the Classroom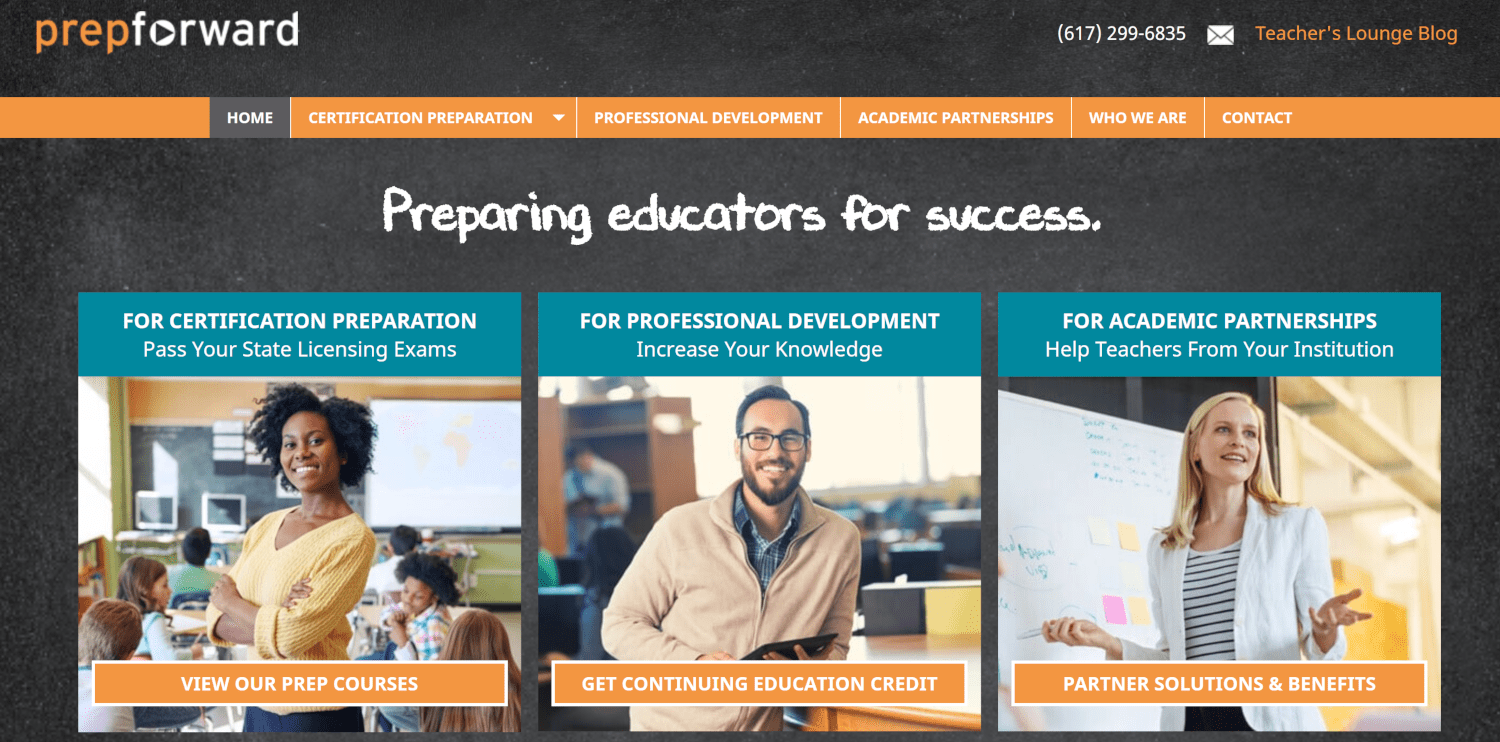 Our content is reader supported, which means when you buy from links you click on, we may earn a commission.
---
Who: Mary Stephens
Website: PrepForward
Course Topic: Teacher Training
Interesting Stats: 1,000+ Teachers Helped
Who are you and what online course business have you created?
I am Mary Stephens, Founder of PrepForward where we offer online courses to prepare educators for success.  My enthusiasm for elearning combines extensive education experience with a love of technology, beginning with BS and MS degrees from MIT in Computer Science and Electrical Engineering. For over 20 years, I have designed curricula and taught all levels from discrete math at MIT to K-12 math, computers, humanities, and science. I have spoken at international education conferences and have served as research and development manager at Houghton Mifflin Harcourt, professional math consultant at Merrimack College, founder of Omega Teaching, and board member of Alpha Public Schools. In addition, I taught math instruction courses to prospective teachers as an adjunct faculty at UMass and Elms College.
What market do your online courses serve?
PrepForward's courses are designed to help teachers at all stages of their career, from helping prospective teachers pass their certification exams to existing teachers seeking professional development. We not only work with individual teachers, we also partner with universities, alternative teacher preparation programs, school districts, and departments of education to ensure they can support their educators with the tools they need to succeed in the classroom.

What's the biggest benefit of taking one of your courses?
Educators gain a deep understanding of the material they need to pass their teacher licensing exams and confidently teach in the classroom.
How did you get into the market?
I was working in education technology when a couple of teachers asked for help in preparing for their licensing exams.  I did research into the difficulty of the teacher certification exams across the US and realized that the passing rates were extremely low as teachers were not getting the support and resources they needed to succeed.
What are your online courses like?
Our self-paced, online courses feature targeted lessons, detailed explanations for every problem, continual assessments, interactive exercises, in-depth reporting, diagnostic tools, unlimited course access, and expert instructor support.
The content of each course is developed by a team of instructional designers, curriculum experts, teachers, subject matter experts, and professors.  We chunk the content to make the learning more manageable.
Within each module, there are comprehensive lessons covering each concept with tips and strategies for understanding how to approach and solve each problem.  The individual then has an opportunity to try practice problems and review detailed explanations on different methods of solving, mistakes to avoid, and connections to past learning.
There are continuous assessments and diagnostic tools throughout so they can assess their understanding and identify any knowledge gaps. Our team of expert instructors monitors their progress. They are always available to answer questions, provide additional explanations, give study strategies, write new problems, direct to helpful resources, or support in any way that they can. The courses are designed for adult learners with different backgrounds, skills, and learning styles. Therefore, we allow individuals to use the courses and our support for as long as they need to prepare.
Tell us a little about the process you used to create your course.
As a subject matter expert in math education, I was able to write the content for my first course. In addition, with my BS and MEng from MIT in Computer Science and Electrical Engineering and my years of experience in edtech, I was able to design a platform and work with contracted engineers to build it.  As I was working on building a course to help teacher candidates prepare for their Massachusetts MTEL General Curriculum Math certification exam, I worked with professors who were on the committee designing the exam to ensure our course would effectively prepare individuals. They needed to gain a deep understanding of the material so they could pass the exam and teach with confidence.
Tell us a little about the process of launching your course and getting your first sale(s).
After starting development of the course, I was lucky to partner with UMass Boston's continuing education department. They allowed me to release my course as part of their non-credit offerings.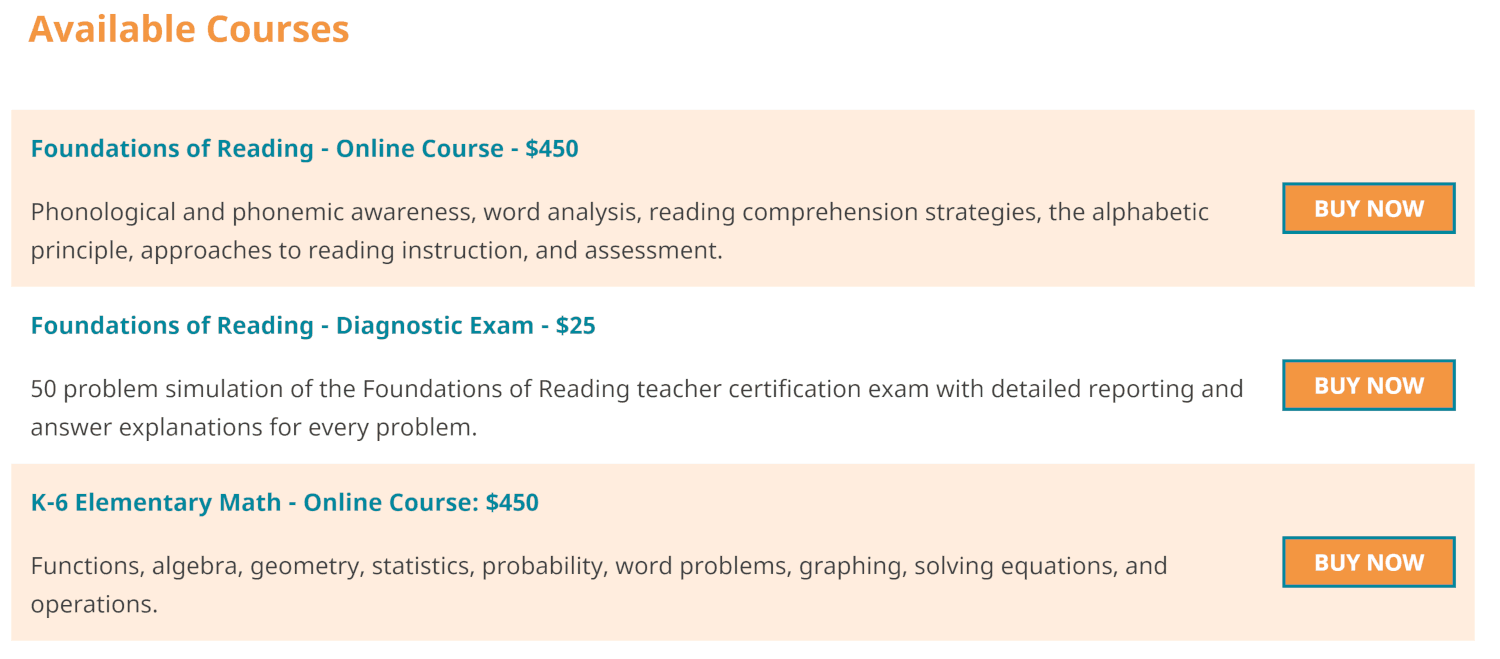 What's the traffic strategy that works best for you?
Most of our strategy focuses on a strong product to bring in customer referrals. In addition, we also partnered with educational institutions to help all their teachers as opposed to just working with individuals.
Almost all our partners have heard about our courses through individual teachers and then contacted us. We then provide demonstrations via a webinar or give them sample logins to explore the courses. That way they can see how the courses could be implemented for their institution. We are blessed that our happy customers are willing to refer us.
Furthermore, some partners have found us through our website. As the quality of online courses varies so much, I recommend having a strong website that clearly defines what your online course will offer.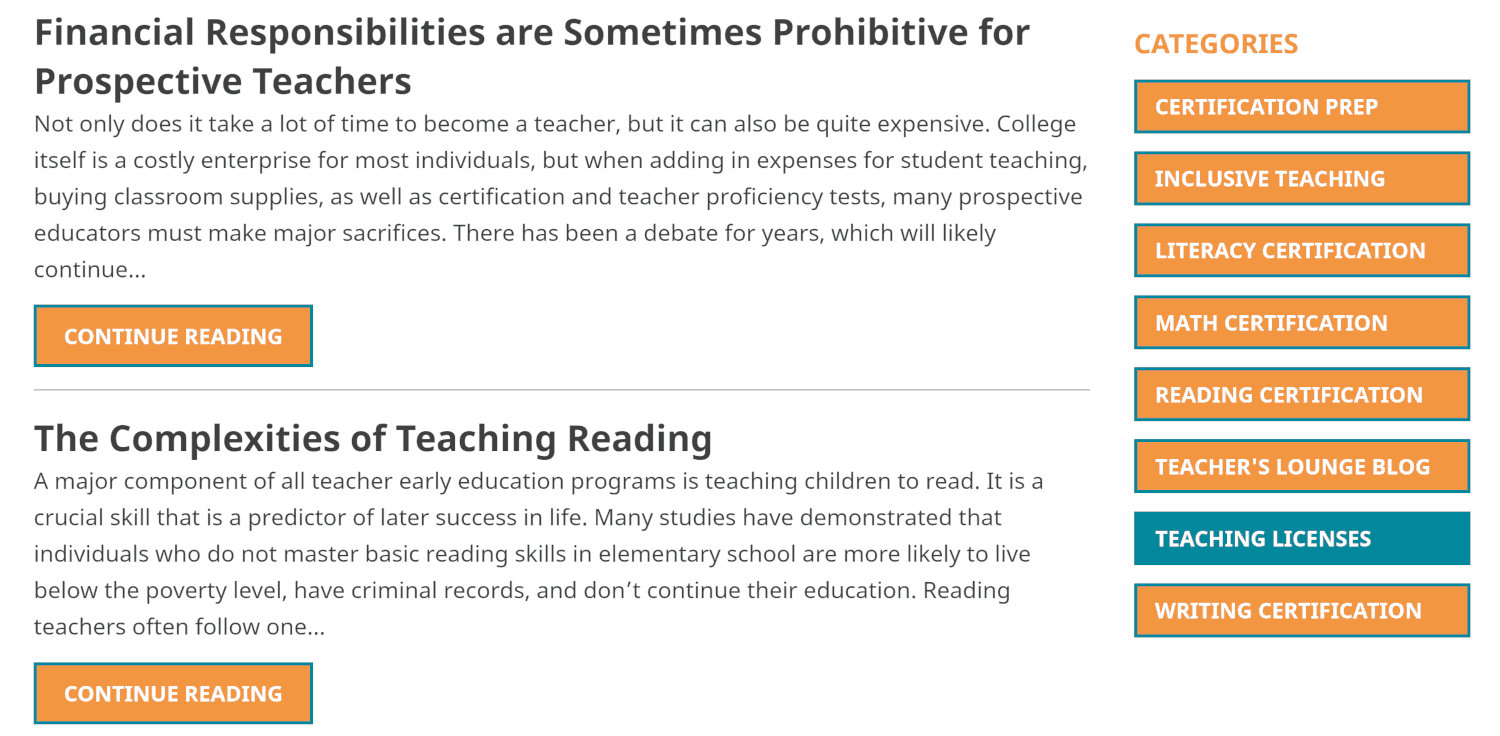 What online course platform are you using?
PrepForward built its own flexible, secure learning platform. We knew it would give us the control and ability to add features to meet the needs of our customers.  For example, our platform allows us to give reports on individuals' progress and effort to professors at universities who are using our online courses as part of a hybrid class. Furthermore, our platform enables our diagnostic tools, interactive exercises for more difficult concepts, and analysis and support for open response problems.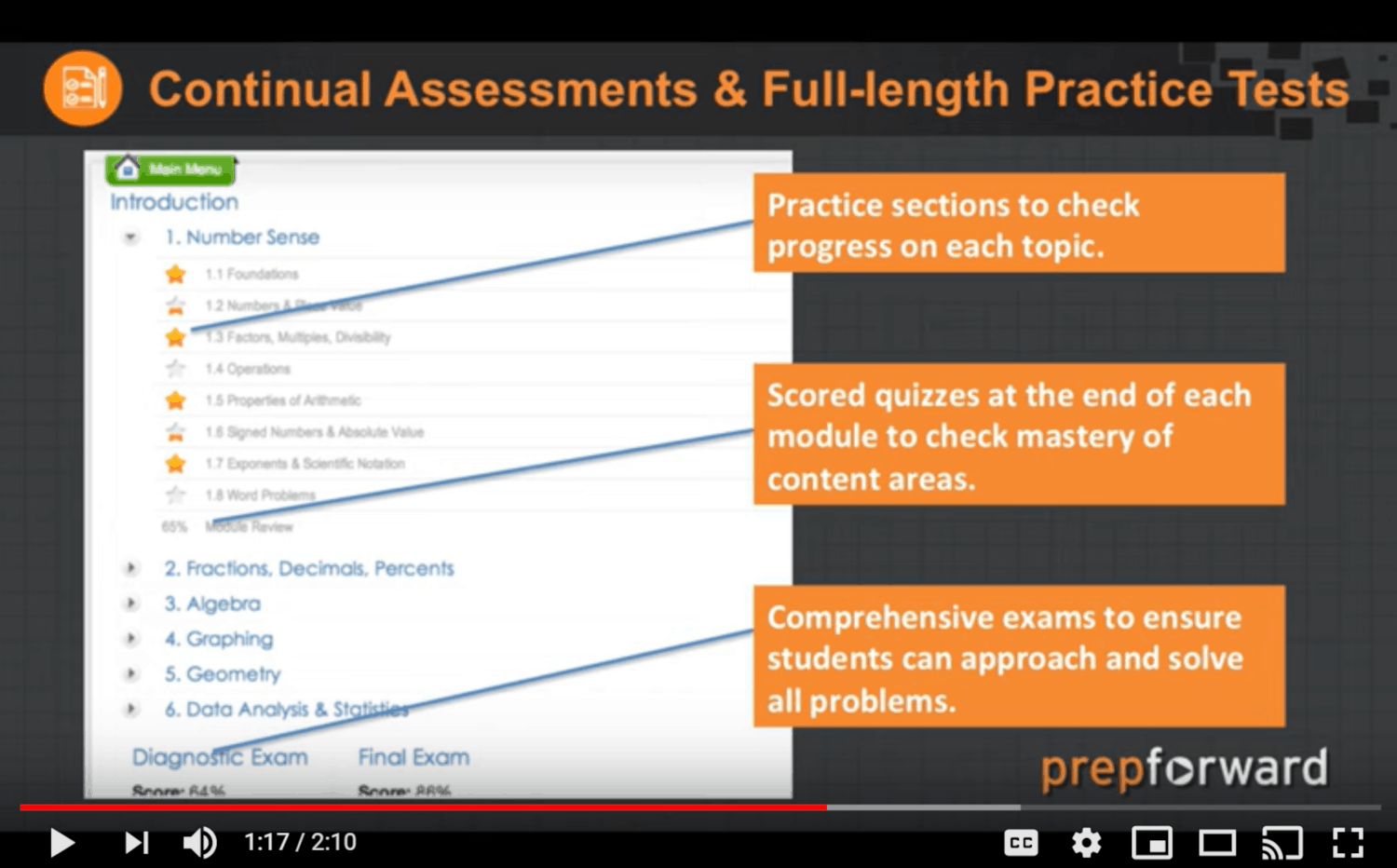 Do you like it?
Our platform is perfect for us as it gives us flexibility in adding features that we need for our customers.
If you are building your own online course platform, you must make sure to have a strong plan on features you want now and what you may want in the future. - Mary Stephens
Click To Tweet
Furthermore, once built, you must have a team in place to maintain the platform to ensure scalability and security.  I wouldn't underestimate the time and resources needed to build and maintain your own platform.
What gives you the most pride when it comes to your business?
PrepForward has been lucky to partner with educational institutions across the US.  Our customers include the MA Department of Elementary and Secondary Education, Elms College, Wheaton College, Academy of Urban School Leadership, Elizabeth County School District, and Teach for America.  Over the last 10 years, almost all of our customers have come to us through word of mouth and referrals.
I started building a course to help teachers during my free time. It's turned into a successful business where I have helped thousands of teachers prepare for the classroom. - Mary Stephens
Click To Tweet
Are there any numbers or stats you would like to share with us?
PrepForward has helped thousands of teachers pass their teacher certification exams and prepare for the classroom.  We started helping teachers pass their MA teacher licensing exam called the MTEL General Curriculum Math exam.  Over the last decade, we have expanded our course offering to include support for other teacher certification exams, such as the Foundations of Reading, Communication and Literacy Skills, and Middle School Math. In addition we support existing teachers with professional development courses, including working with students with disabilities in an inclusive classroom.
As we have expanded our course offerings, we have also expanded from MA to states across the country. Furthermore, we have partnered with different types of educational institutions. These include universities to alternative teacher preparation programs to school districts to departments of education.
What has creating your course done for you personally?
I have a long career in education and technology. This includes over 20 years of teaching experience from kindergarten through teaching prospective teachers as an adjunct faculty.
I know one of the biggest factors influencing the success of a K-12 student is the quality of the teacher. Therefore I am truly blessed to be focused on helping teachers prepare for the classroom. - Mary Stephens
Click To Tweet
Do you have a story of a transformation from any of your clients?
We have hundreds of stories of teachers failing their teacher certification exams multiple times. Once they found PrepForward and were able to pass on their next try.  For one example, refer to this story of how Nancy Barrasso, a currently licensed MA teacher, used PrepForward to meet her requirements.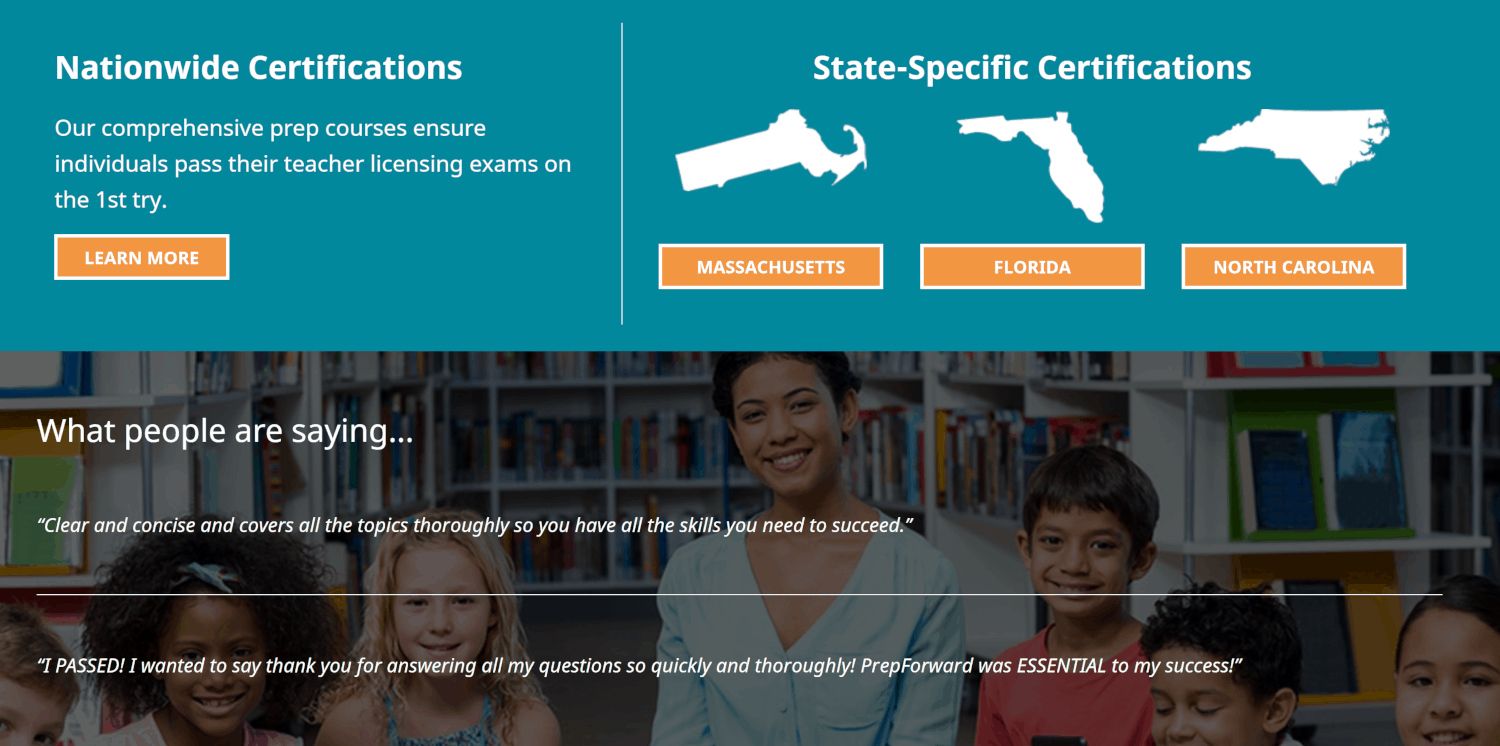 What advice do you have for people just starting out?
There are a lot of different aspects to running a business.  We focused on making good content and we were lucky that big customers and institutions found us.  However, we realized that to increase our success, we should have also focused on marketing and sales.
We actually don't have a team for marketing or sales yet. We're still looking into the best way to approach this part of our business.  There are the obvious channels of online advertising that we've considered. We've had some success reaching out to partners at education conferences.  We don't plan on building out a social media presence or doing any direct mailing campaigns at this point. Something we may try is to start a more formal referral process to see if that helps drive traffic. Otherwise, we shall continue as we are. Which means we're going with the Field of Dreams model of, "if you built it, they will come."
Learn more about Mary Stephens and PrepForward: