How Mark Stubbles Started Offering Hypnotherapy Courses on Udemy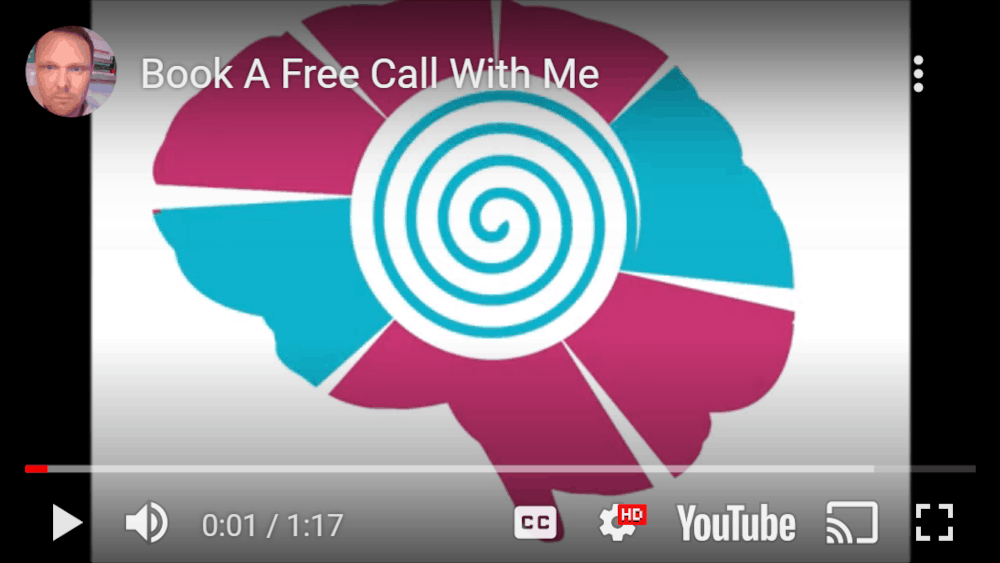 Our content is reader supported, which means when you buy from links you click on, we may earn a commission.
---
Who: Mark Stubbles
Website: anxietyhypnotherapist.org
Course Topic: Hypnotherapy
Interesting Stats: Meetup group with almost 1,000 members
Who are you and what course have you created?
I am a hypnotherapist. After using hypnotherapy to overcome my own anxiety issues I wanted to help others in a cost-effective way so I created several courses to help people heal their inner child, overcome CPTSD, and more. A full list of my courses can be found here.
I also have an 8-week inner child healing group program.
What market does your online course serve?
My market is people who grew up with dysfunctional families causing them to suffer complex trauma and anxiety issues. My clients are generally women, 30 to 45 years old.
What's the biggest benefit of taking your course?
My courses offer a cost-effective solution for people wanting to understand themselves and use hypnotherapy to overcome their trauma issues. Many people with complex trauma have internalized a lot of shame and don't want to talk directly to a therapist or counselor. My courses enable such people to access hypnotherapy without having to speak to me directly.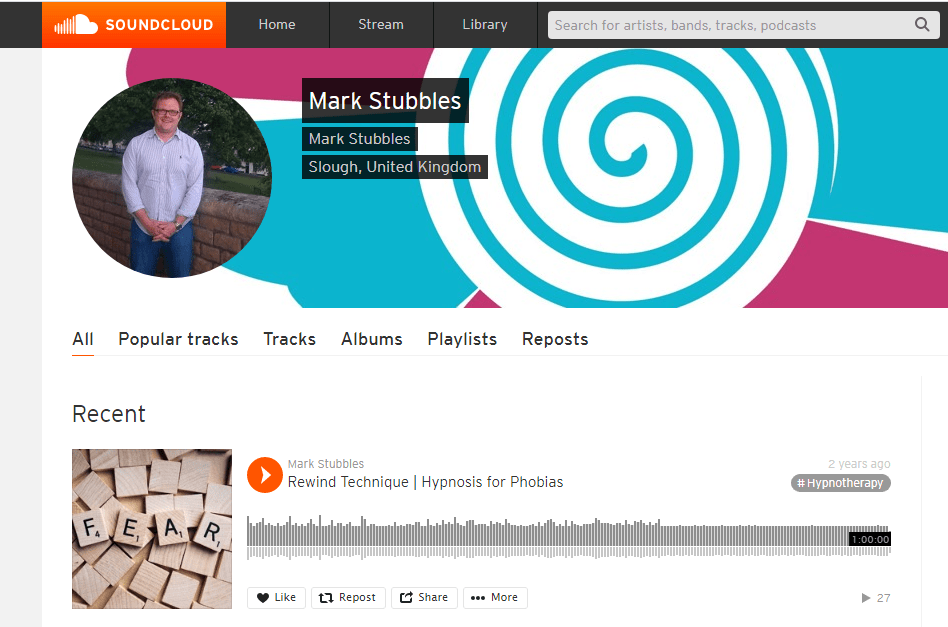 How did you get into the market?
I got into hypnotherapy as a way to deal with my own problems. After growing up with a lot of dysfunction I suffered from anxiety, I couldn't form functional relationships, I was emotionally dysregulated, I suffered very bad dissociation episodes, had very few friends and struggled to cope in social environments.
I isolated myself and became very depressed. I tried counseling but didn't find it all that useful. Finally, I reached a point where I realized that I had to do something about it and hypnosis was the most effective solution for me.
As a new hypnotherapist I was struggling to get one-to-one clients, I wasn't fully comfortable with my own feelings and scared of trying to help anyone else there.  I didn't want to give up and I had a friend who I met on a training course, she was in a similar situation. We had both done courses on Udemy and the platform looked like a good place for us to build a reputation and get our skills and knowledge into the public eye. We teamed up to create our first courses for smokers and people with chronic pain.
I have created several more as a solo instructor since. My solo courses are targeted more towards CPTSD sufferers.
Why did you decide to create an online course in the first place?
To increase my profile, I feel having courses available for sale online increases my credibility as much as a book would. They also bring in a small passive income.
Did you have any moments of doubt before you created/launched it?
Yes, when I created the first course I felt I didn't have a good technical setup. I didn't feel I could create the best videos or audio recordings. I wasn't sure of my knowledge or abilities and I felt it showed in my delivery.
If so what made you turn it around and do it anyway?
My business partner, Francesca encouraged me to do it anyway and I just didn't see any downside to doing it. I did a bit of research and knew we could do better than some of the other courses in our niche.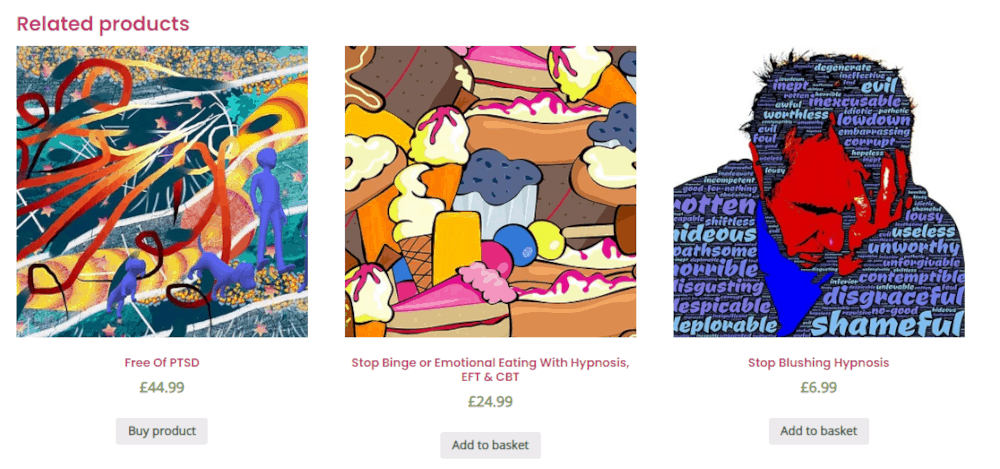 What's your online course like?
My courses vary, in the early days, we did them just speaking to the camera. These days I use slides as I feel it looks more professional. My courses also feature quizzes, articles, and mp3 hypnosis recordings.
How long did it take you to create your course?
My most recent course took about 3 days to complete. First of all, I create the presentation on Google slides then I record the video using OBS studio. I edit the videos using movie maker and tidy up the audio using audacity. Once the presentation videos are finished I create the hypnosis recordings using audacity.
Tell us a little about the process of launching your course and getting your first sale(s).
Udemy makes it quite easy to launch courses. Sales were a lot less than we expected. As new instructors I think it took us a few weeks to get our first sale.
Do you have a lead magnet?
Yes, when I create a new course I often offer a free 30-day trial to members of my Facebook group.

What's the traffic strategy that works best for you?
I got traffic from Udemy. My courses are listed on my website which gets some organic traffic. Most of the students in my Stop Blushing course come via Google. I also upload recordings to YouTube and place a link to the course in a pinned comment.
Recently, I began playing with TikTok but I haven't had time to work it out and I haven't put much content on there. I give free workshops via Zoom, I advertise these on Meetup, Eventbrite, and Facebook. Then I post a link to my website on the event page.
What online course platform are you using?
Just Udemy. I have also created a Facebook group in which I am planning to offer all my courses for a monthly fee.
Do you like it?
Yes, I love creating courses and get a sense of achievement when I finish one but I prefer seeing clients face to face. The editing of the videos can also be very frustrating.
Are there any features you wish it had?
Udemy is not a great platform for people in search of self-improvement. It seems to be better catered towards people that want to learn new skills. I think they should make it harder for people to leave reviews as I know many instructors on the platform purchase fake reviews. A negative review can really affect course rankings.
What made you decide to use your chosen platform over others?
I chose Udemy because I had done courses there myself. It was easy to create an instructor account. It's also free to add courses there so it's low risk but the course doesn't tend to sell for much.
What other tools do you use to run your online course business?
I use WordPress and woo commerce for my website, Google Analytics to track traffic, and cloud flare for my content delivery network. To take payments I use PayPal and Squareup.

What books or training programs have you found useful on your journey to a successful business owner that others might find valuable too?
I don't really read business books. I think the only business book I have read is "How to Get Rich" by Felix Dennis which I found very enjoyable. Felix Dennis was a great writer.
I have done a couple of public speaking programs and I have found these very useful to improve my delivery on videos. The last program I did was called the "Speak Up Challenge". Public speaking has also improved my overall confidence and had many great effects on my personal life.
Do you have any big mistakes you've made along the way that you'd be willing to share?
Trying to get clients from Facebook and not focusing more on organic SEO from the start.
Please share some idea of revenue.
From my courses, I only make $100 dollars a month.
Please tell us a little about what the money you've earned from your course has done for you.
All the money I make from course sales is reinvested into my marketing and website development.
In addition to revenue are there any numbers you would like to share?
The courses have helped me grow my Facebook group to over 500 members. I have a Meetup group with almost 1000 members, I built this in about 6 months and I get a good turnout for my workshops.
It all helps to increase my profile and build my various marketing channels which then increase sales. I know of one client who came to my group program after attending my free workshops then taking my pain reduction course, it helps me to build trust and rapport with clients.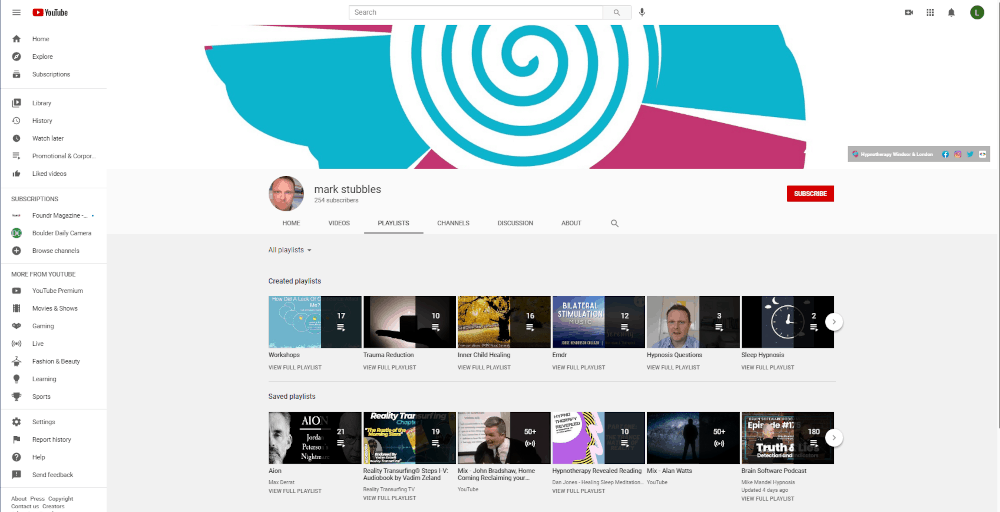 What has creating your course done for you personally?
Creating the courses definitely makes me feel like I have accomplished something. I love it when I get good feedback from clients.
It feels good to know that what I am doing for people delivers life-changing results, many students message me personally to say thanks and that they have found the course beneficial. - Mark Stubbles
Click To Tweet
The courses, public speaking, and feedback I have received helped me to become more confident and find a sense of purpose in my life.
Do you have a story of a transformation from any of your clients?
I have many success stories from one-to-one clients, they can be found on my website and Google page. After taking my inner child healing to overcome childhood trauma course one lady messaged me to say, "I also give you thanks for the opportunity to heal from past trauma. It was very insightful and I congratulate you for all you've achieved. I can say genuinely I look forward to learning more from you."
Another said, "I am a counselor and, as a Christian, I was opposed to hypnosis until I did this session on my own trauma. It worked and I will now get trained in hypnosis in addition to EMDR."
What advice do you have for people just starting out?
Just start from where you are, don't try to be perfect. Your first attempts might be messy but that's okay because you can build on them and learn from the experiences. If creating videos, doing presentations or Facebook lives I would definitely recommend that you take a public speaking course.
Learn more about Mark Stubbles of anxietyhypnotherapist.org: