How Marisa Tolsma Earns $7K to $8K a Month Working Only 10-15 Hours a Week Selling Her GAPS Diet Training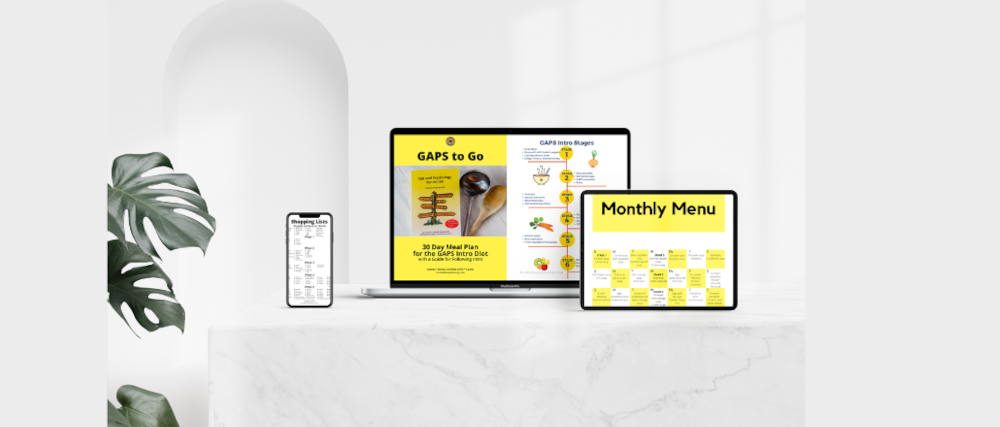 Our content is reader supported, which means when you buy from links you click on, we may earn a commission.
---
Who: Marisa Tolsma
Website: bumblebeeapothecary.com
Course Topic: GAPS Diet
Interesting Stats: $3K to $4K/monthly just from her courses
Who are you and what course have you created?
I'm a certified GAPS diet coach, and I've created several courses that help people implement the GAPS diet. Here are a few:
My complete coaching program is GAPS Academy.
GAPS to Go, My 30-Day Meal Plan for the GAPS Diet with Video Guides for Following Intro.
Picky Eating Blueprint: Empowering parents of picky eaters with confidence to transform their child's relationship with food in three weeks or less.
What market does your online course serve?
My online courses serve people who know the GAPS diet but need help implementing it. These people in the alternative health world want to use food to enhance their well-being.
What's the biggest benefit of taking your course?
My course saves people a lot of money over paying a certified GAPS coach to guide a person through following the GAPS diet on an hourly basis while still providing all the information and support they need to follow the GAPS diet successfully.
How did you get into the market?
I wanted to be able to expand my reach. To help more people than I'd be able to compare to just doing one-on-one hourly coaching. I packaged everything I knew into an online course and started offering it. I had heard of other people doing it and knew it sounded like something I wanted to do, too.
Why did you decide to create an online course in the first place?
I didn't want to be constrained by trading hours for dollars and didn't want to limit the number of people I could be helping. I wanted to expand my impact and income by pouring everything I know into an online program people can purchase.
Did you have any moments of doubt before you created/launched it?
I felt overwhelmed at times and sometimes struggled with knowing how to create the course and wondering if it would turn out to be any good.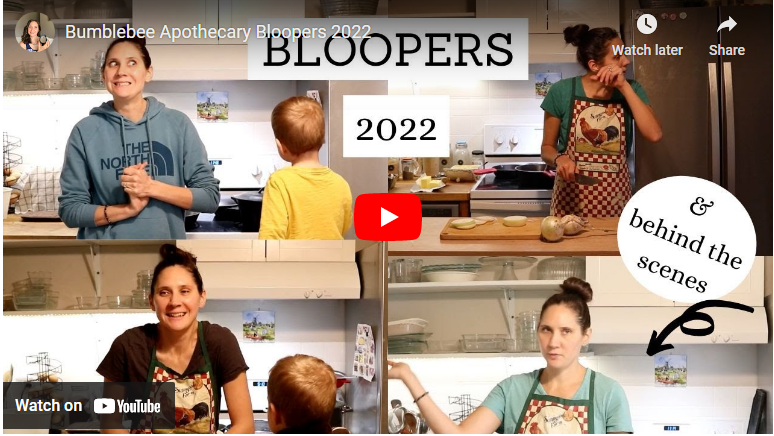 If so, what made you turn it around and do it anyway?
Ironically enough, I enrolled in a course for course creators, which helped immensely.
What's your online course like?
My course is made up of videos, text, links to resources, and downloadable printables, as well as a private Facebook community.
How long did it take you to create your course?
It took me several months to create my course. I started by interviewing people who were my avatar to get an idea of what they would want to have in a course like I wanted to make. I mapped out the course, decided what it would include and its structure, and then created all the elements.
Tell us a little about the process of launching your course and getting your first sale(s).
I started by building up intrigue before my launch date. Soon after, I piqued the interest of my online audience and had a waitlist available. - Marisa Tolsma
Click To Tweet
I held a live webinar on my launch date that funneled people to my course.
Do you have a lead magnet?
Yes, I have a free webinar that people can watch, which enters them into an email funnel. The free webinar gives some free helpful info and lets them know how my course can help them much more. It has been a very effective way to make sales.
What's the traffic strategy that works best for you?
I had previously built up an audience online through my website, bumblebeeapothecary.com, YouTube channel, Instagram following, Facebook following, and email list. I consistently provide free, valuable information and point my followers to my paid offerings.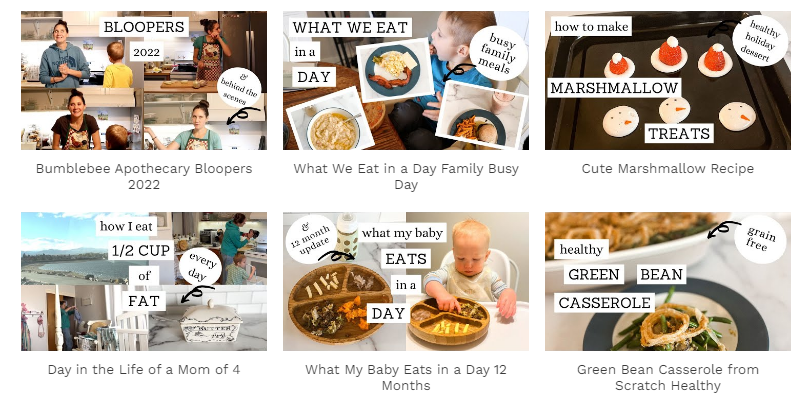 What online course platform are you using?
I use Teachable.
Do you like it?
Yes, it has worked well for me.
Are there any features you wish it had?
No, I can't think of any features it's lacking.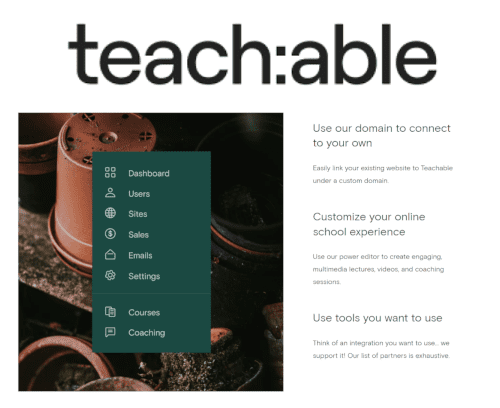 Check Out Teachable
Teachable is one of the top online course platforms used by successful course creators interviewed on coursemethod.com. It is easy to set up and build your site pages, and the course area looks great. 
Price Range: $0 (+ transaction fees) to $299/month
Most Popular Plan: Pro Plan at $119/month
Annual Discount: Yes, take 17% off!
Free Trial: Try out Teachable's core features for free
*Our content is reader supported, which means when you buy from links you click on, we may earn a commission.
What made you decide to use your chosen platform over others?
The person who created the online course creation course I took said to pick a platform and go with it, don't waste time choosing a platform. I knew several friends who also use Teachable and liked it when I took their courses.
What other tools do you use to run your online course business?
Demio, Zapier, Mailerlite, Canva, Quickbooks, Loom, Zoom, Lastpass.
What books or training programs have you found useful on your journey to a successful business owner that others might find valuable too?
Courtney Foster-Donahue's course: The Course Course
Do you have any big mistakes you've made along the way that you'd be willing to share?
The only mistake was letting perfectionism slow me down in getting my course out sooner.

Please share some idea of revenue.
My average monthly sales are $3,000-$4,000 from digital course sales per month.
Please tell us a little about what the money you've earned from your course has done for you.
It has been life-changing. The extra income enables me to stay home with our four children, ages 8, 5, 3, and 1, so I can be present with them and watch them grow. I love this! It also enables us to have an excellent vehicle, good food, nice clothes, and toys for the kids and to be able to give generously to others. We're also currently using it to remodel our house with the hopes of selling it at a profit and getting a house with some land so we can raise some farm animals.
In addition to revenue are there any numbers you would like to share?
I make around $7,000-$8,000 per month while working only 10-15 hours a week and staying home with my kids.
What has creating your course done for you personally?
I'm so proud of what I've done. The income in exchange for minimal hours doing something I love gives me such a good feeling. - Marisa Tolsma
Click To Tweet
Above all, I'm honored to be able to help so many people follow their real food wellness dreams.

Do you have a story of a transformation from any of your clients?
Yes! I will share some quotes below. It is the best feeling to be able to help people in this way!
"I haven't updated you much recently; I often did during the intro of my GAPS journey. But I'm on full gaps now, and I've completely reversed my fibromyalgia and IBS!"
"Thank you for always sharing such helpful information! I'm learning a lot and HEALING!"
"You helped me so much through the beginning stages of intro, buying your gaps academy with the best thing I ever did!!"
What advice do you have for people just starting out?
Know your market. Do your research so that you have an excellent idea about what people want in a course. Then, get it out there. Don't spend too much time on course creation. - Marisa Tolsma
Click To Tweet
It can be updated and improved as you get feedback. The most important thing is to get it out there so it can start helping people (and bringing in income!).
Learn more about Marisa Tolsma of bumblebeeapothecary.com: