How Lisa Spector Successfully Launched her Piano Ninja Tricks Course During the Shelter-In-Place Order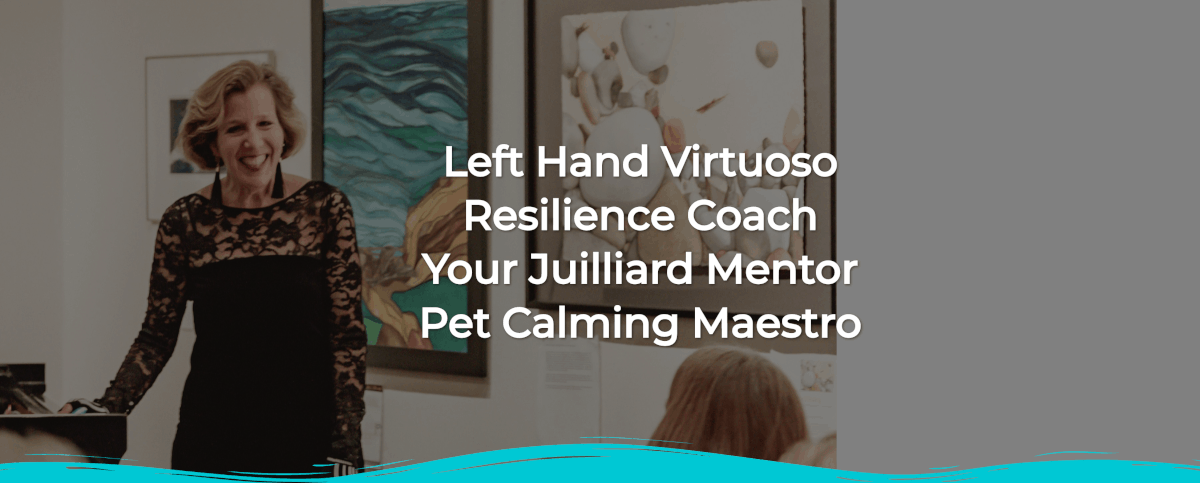 Our content is reader supported, which means when you buy from links you click on, we may earn a commission.
---
Who: Lisa Spector
Website: lisaspector.com
Course Topic: Learn Piano
Interesting Stats: 10 students at $199/each for first launch ever
Who are you and what course have you created?
I'm Lisa Spector, Your Juilliard Mentor.
Piano Ninja Tricks: Double Your Piano Proficiency in Half Your Time is a 6-week online course for amateur adult pianists ready to practice smart and make the most of their time at the piano.
What market does your online course serve?
This LIVE Mentorship and Coaching Program is for intermediate to advanced level passionate amateur pianists, ready to practice smart and learn more efficiently in less time.
What's the biggest benefit of taking your course?
Learning tricks to start practicing with all good habits, which eliminates the need to spend time correcting bad habits. Learning faster allows pianists to learn more about the repertoire they love.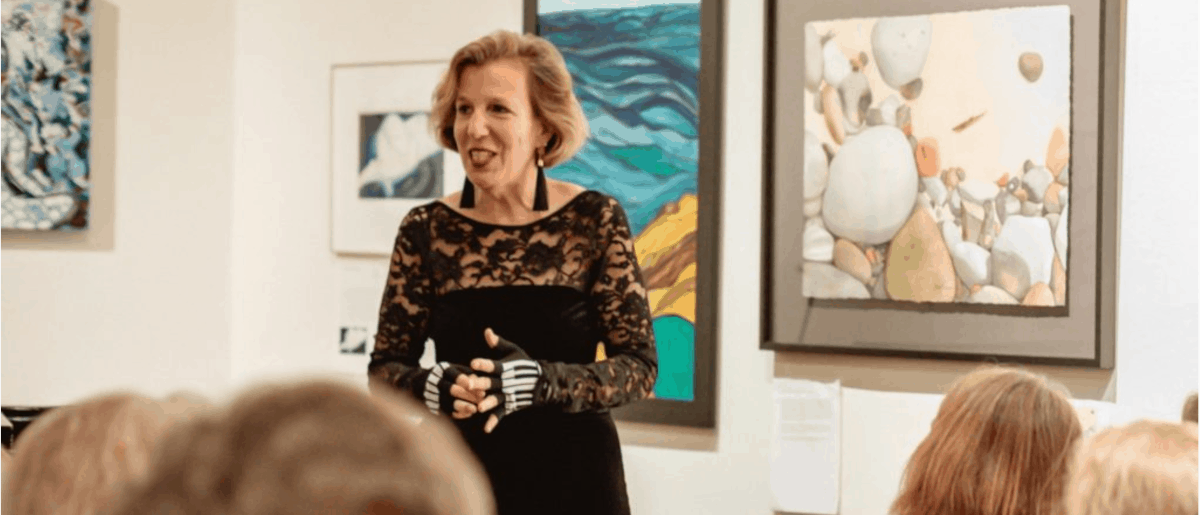 How did you get into the market?
I've taught at the university level, at my own music school I owned, and privately. I noticed myself saying the same things over and over to different students, and they were all related to ways they could practice smarter. Every student told me that they'd be better if they practiced more. I observed that wasn't true. They improved when they started practicing smarter, not practicing more.
Why did you decide to create an online course in the first place?
Because I noticed myself telling the same things to different students that I knew would apply to any adult (and even professional) pianist. And almost every piano ninja trick I shared with a private student, they responded to with such great enthusiasm. It was like a light bulb got turned on that improved their practice habits.
Did you have any moments of doubt before you created/launched it?
I didn't struggle about being good enough, as I have over 40 years of teaching experience.
I studied how students learned the best and wanted to create the best format, which isn't always the best format for other online classes. -Lisa Spector
Click To Tweet
What's your online course like?
My students are all in a private Facebook group. I post two short videos (about 10 minutes) each week, and I also host a Facebook Live for about an hour weekly. They can join live or watch afterward. I also send some pdfs of music scores and other lessons. i.e. I have a pdf on the 12 steps to learning a new piece of music so they only start with good habits. In one of the early Facebook Lives, I actually learn a new piece of music right in front of them while following those 12 steps.
How long did it take you to create your course?
For about five years, I took notes after each private lesson I taught. Whenever I said something or taught a concept that I thought other piano students could learn from, I kept those notes in a file. Then when deciding on the content, I asked my private adult students what they'd want to learn if they were taking an online course.
Tell us a little about the process of launching your course and getting your first sale(s).
The timing was very interesting. I'd been putting this into form all year and had been recording and sending out free videos to my mailing list. Each video was a different piano ninja trick. I had just opened the cart to my first course when the pandemic swept in. I'm in California, the first state to Shelter-In-Place, and I could see that my target audience expanded to include pianists who couldn't get to their regular piano lessons. Because of the timing, I delayed the start date by a week to get a few more students enrolled. And because I'm writing this at a time when we don't know when the Shelter-In-Place gets lifted, I'm starting the 2nd session much sooner than I had anticipated.
Do you have a lead magnet?
Yes, I have a pdf of the most valuable gems I learned from my piano teachers, at Juilliard, grad school, etc. They're all quite famous in the piano world, so that helps. And, I also have three lead magnet videos:
Demonstrating playing octaves efficiently,
Demonstrating cyclical rhythm to increase proficiency,
Finally, demonstrating jumping to notes accurately. That one was originally sent out on Leap Day, Feb. 29th, so I made it very fun and relevant.
What's the traffic strategy that works best for you?
Sending my lead magnets out to email subscribers on my interest list for Piano Ninja Tricks, spaced about 5 to 7 days apart. I offered quite a bit of free info before I launched the class with a price on it.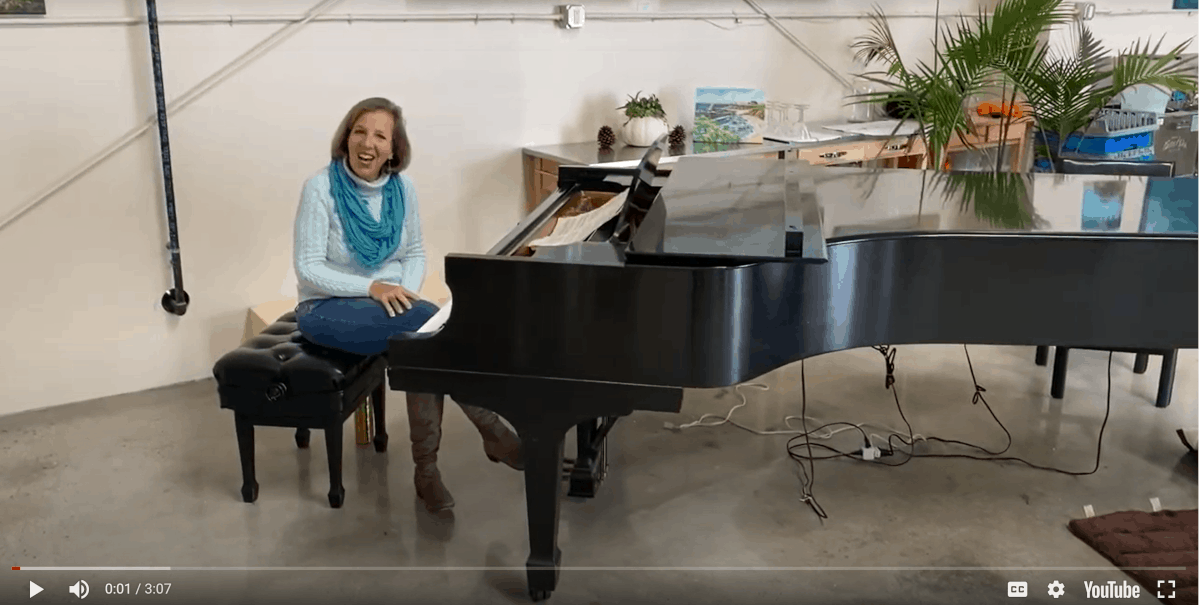 What online course platform are you using?
I launched the first course on my website and through my mailing list. I will continue to do that and include a personalized approach to students having access to me via Facebook Lives, all their questions answered in our Facebook Group, etc.
However, I have so much video content put together now that I'll be offering that on Teachable (and possibly other platforms ie Udemy and Skillshare), but it will be different in that I won't be directly involved with the students enrolled. Through a more personalized approach, I go to great lengths to answer all questions and even record extra videos based on student requests. So that one will always be a higher priced course.
Do you like it?
I absolutely love teaching this way. I've taught at the university level, privately, and at my own music school. Teaching Piano Ninja Tricks online is my favorite way of teaching, by far. I feel like I'm at my absolute best as a teacher and the feedback has been fantastic!
Are there any features you wish it had?
Hard to answer this one because I haven't taught through Teachable yet. But, using a private Facebook Group has been fantastic. It helps that I have a good sound setup with a good mic and tall tripod. I've simultaneously been giving weekly online concerts on Facebook (not in a group) while sheltering-in-place, so upgrading my equipment for that allowed me to use that equipment for the class.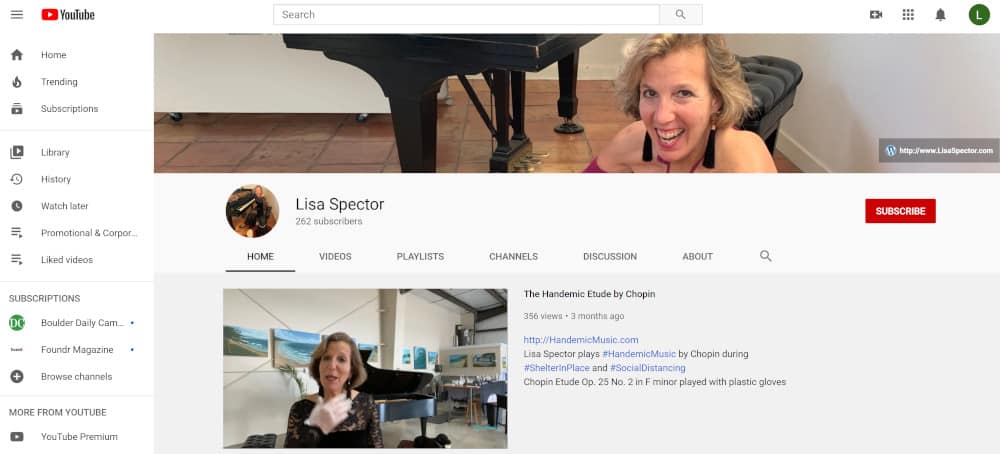 What made you decide to use your chosen platform over others?
It really helped that I've taken a lot of online courses. That helped me determine what my strengths are as a teacher and why being Live and personable to my students was so important. It's one of my greatest strengths.
And, as a musician, it was important to go for a platform that offered the best sound quality. While the rest of the world was meeting on Zoom, that didn't work for a sound platform for Piano Ninja Tricks. Zoom is made for talking. Facebook Live is also made for music. And, the important thing to the students is that I'm recording with a good sound setup and then answering their questions in a chat, both live and during the entire 6-week class. We met on Zoom once to introduce ourselves and form more of a human connection, but we didn't use that for the lessons or the music.
What other tools do you use to run your online course business?
Just my WordPress site, Survey Monkey, and my email marketing service provider. When I add Teachable, I'll probably be adding other tools.
What books or training programs have you found useful on your journey to a successful business owner that others might find valuable too?
I really got the idea to pretty quickly do a beta test for the first course when I listened to James Wedmore interviewed by Cathy Heller on her podcast, Don't Keep Your Day Job.
I then sent out a survey (on Survey Monkey) to my list asking their feedback on five different courses I could offer online. There was an interest in all of them, but Piano Ninja Tricks seemed like a logical place to start because it gained the most interest, and it's what I had the most experience teaching offline.

Do you have any big mistakes you've made along the way that you'd be willing to share?
I wish I was prepared with better recording equipment for the first week. Unfortunately, I didn't really have a full understanding of the equipment I needed until after my first live lesson. I also didn't know there was a way to eliminate mirror view in Facebook Live, which is detrimental to pianists as it would appear that my right hand was my left and playing the bass, and vice versa. Finally, I figured out how not to use a mirror image after the 1st class.
Please share some idea of revenue.
At this writing, I'm halfway through my first course. I considered it a Beta Test and wanted 10 students and that's how many enrolled for the $199 course. So, I made just under 2K. I'll allow more in the course for the next session, and I'm charging $299. As I get more experienced, I'll be increasing my prices.
Please tell us a little about what the money you've earned from your course has done for you.
Since the course was launched just at the start of shelter-in-place, it helped to make up for other income I would have lost from students not able to take in-person private lessons, and also for income lost from canceled performances. Moving forward, I'm planning on turning online courses into my regular income.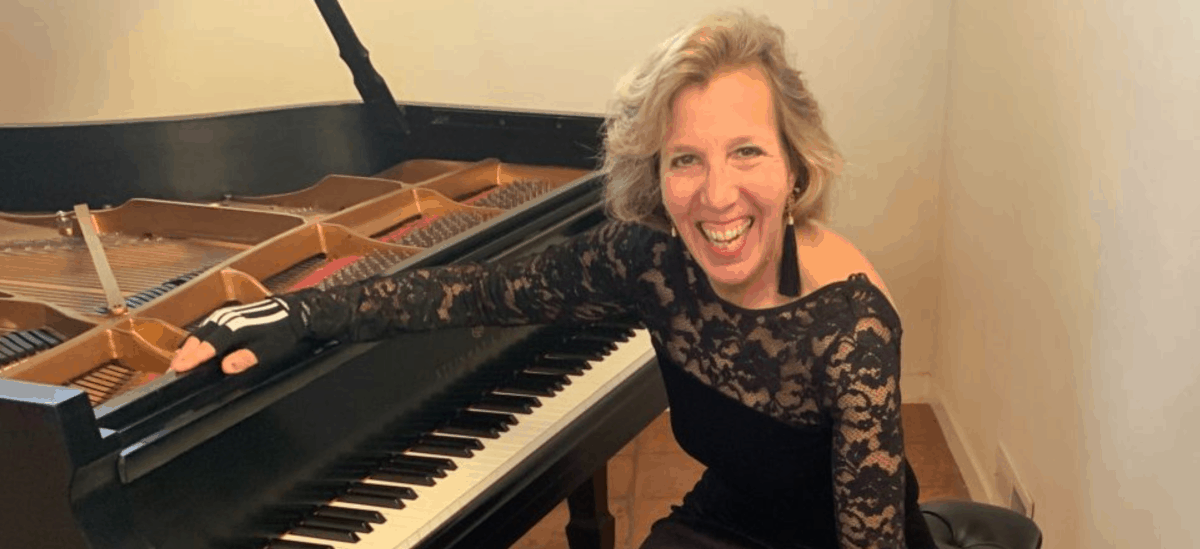 In addition to revenue are there any numbers you would like to share?
I did a very small amount of targeted Facebook advertising and my page got 100 new likes and really increased engagement. The video I advertised (for about $100) got over 9,000 views and 21 shares.
Also of note, I was simultaneously launching an online concert series on Facebook Live, and that really helped increase engagement on my page for my concert videos, averaging over 1,000 views per video.
What has creating your course done for you personally?
At the beginning of 2020, I set two major intentions:
To stop trading my time for money by the end of the year.
To spend at least half of my time living in my Zone of Genius (a concept I read in The Big Leap by Gay Hendricks).
This course has done both of those things for me. Plus it's really helped relieve my financial anxiety during the pandemic.  I know I'll be growing this class and there's now more demand for it than ever.
Do you have a story of a transformation from any of your clients?
One of the students (from out of state and who found me from the Facebook ad) also had a really bad right-hand injury He had some similarities to mine that I've been recovering from. He said,
"I just wanted to let you know that I found both of these videos to be exceedingly helpful! I am in awe of what you have been able to accomplish and the beauty of your soul which shines through your music. Words are inadequate to express the gratitude I feel."
What advice do you have for people just starting out?
Start simple.
Do a beta launch with 10 to 12 students to test the waters and gain experience and confidence. Ask for feedback. Adjust every week and it will keep improving. -Lisa Spector
Click To Tweet
I recorded the entire course on an iPhone 11 and a good external mic and a versatile, tall tripod. It worked!
Learn more about Lisa Spector of LisaSpector.com: