How Lisa Fink Transformed From Teacher to Business Owner Generating Passive Income

Our content is reader supported, which means when you buy from links you click on, we may earn a commission.
---
Who: Lisa Fink
Website: thinktankteacher.com
Course Topic: Teacher Training
Interesting Stats: Turned Etsy shop into a 6-figure business
Who are you and what course have you created?
My name is Lisa Fink, and I am the founder of ThinkTankTeacher.com. After 15 years in the classroom, I have stepped away from my role as teacher to put my expertise into multiple courses that help others earn passive income.
I've created Easy Escape Rooms and Cloaked in Fun.
What market does your online course serve?
My primary audience is teachers and teacher-authors (those who sell lesson plans on Teachers Pay Teachers). My secondary market is Etsy sellers looking to add printable games for kids to their Etsy shop.
What's the biggest benefit of taking your course?
Easy Escape Rooms:
Easy Escape Rooms is a proven, step-by-step course that shows you how to design & sell high-converting printable escape rooms. Inside Easy Escape Rooms, you will find 20 Plug and Play puzzle templates to choose from, giving you over 38,760 unique escape room combinations! (That'll keep you busy for a while!) You'll never have to stop and wonder "What's my next big idea?"
Too many people think that Etsy is an oversaturated market, but that mindset is simply incorrect. It IS possible to turn a $10 product into thousands of dollars in revenue!
Did you know that digital downloads are one of the fastest and easiest ways to start an online business? It's time to tap into a BILLION dollar market. Inside the course, you'll get all the tools and over-the-shoulder training you need so you can bypass the frustrating trial-and-error process and puzzle research.
You don't need prior experience, tech skills or graphic design skills to add printables to your online business…that's ALL covered for you inside the course.
Unlike physical products, digital downloads have no expiration date. Once created, they can be sold indefinitely, providing a constant stream of income. Reap the rewards of your initial efforts for years to come.
Cloaked in Fun:
Cloaked in Fun is an online course to help teachers or TPT sellers EXPEDITE the lesson plan process by harnessing the power of templates to create professional, engaging printable and digital resources with a TWIST of FUN.
If you want to infuse your lesson plans or classroom with a twist of fun but don't have time (or energy) to start from scratch, then Cloaked in Fun is the shortcut you're looking for! With 25 Plug and Play templates to choose from, you'll never have to stop and wonder, "What should I create next?"
Teachers are searching for those precious gems they just don't have the time to create themselves. Every teacher dreams of trying an escape room or scavenger hunt in their classroom, but the daunting logistics of puzzles, page layouts, and piecing it all together stops them dead in their tracks.
How did you get into the market?
Selling teacher resources sort of came by accident. My husband lost his job of 21 years in the corporate world. As the only income earner, I began to worry about our future. How could I afford to take care of the family solely on a teacher's salary?
That's when I decided to open a TPT shop in 2017. In all honesty, I was hoping to bring in an extra hundred or two to help with the car payment. Little did I know that this seemingly insignificant download would turn into a cash-generating machine. That $3.56 cha-ching was all I needed to hear. I was HOOKED.
In just 14 months, I reached a six-figure income and in under 6.5 years I surpassed one million dollars. - Lisa Fink
Click To Tweet
During the 15 years I spent working as a middle school teacher, I never could have imagined that I would be making 6-figures…. much less 7-figures!
Because, frankly, it was impossible to do in the field of education.
While now I have my business running smoothly, I started at the bottom like everyone else. I was trapped in a classroom creating lesson plans, sending parent emails & enduring micromanagement, all while being underpaid.
For years I just accepted this as one of the facts of teaching. We teach for the kids, not the money…right? Then I found the power of digital downloads, and everything changed.
Knowing I had the skills as a teacher and a solid foundation of how to create printable games, I recruited my puzzle-loving brother Ben to try a new concept with printable escape rooms on Etsy.
In less than two years, we also turned our Etsy shop into a 6-figure business! So, I think I know a thing or two about creating activities that stand out in a sea of sellers.
Why did you decide to create an online course in the first place?
After finding quick success on both Etsy and Teachers Pay Teachers, I wanted to help others achieve the same feeling of financial freedom that I felt. Unfortunately, teachers need a side-hustle just to get by these days, so I wanted to create courses to help teachers feel relief from that financial burden.
Emails rolled in daily asking if I made custom activities or if I had a course that could teach them how to replicate my creation process. For years the answer was always no. But that got the wheels spinning in my head and from there Easy Escape Rooms and Cloaked in Fun were born.
Did you have any moments of doubt before you created/launched it?
Many, many doubts rolled through my head day and night. Am I good enough? Will people like my materials? How can I market effectively? Is this going to be worth my time? My very first course launch was a failure. A BIG failure. I lost over $6000. Aren't launches supposed to generate money, not take it away? I almost gave up.
If so what made you turn it around and do it anyway?
I learned from my mistakes because I wanted this SO bad. I went back and evaluated my launch, looked at the data, reflected on areas of improvement and decided to try again. - Lisa Fink
Click To Tweet
This next time around, it was all profit. I was so proud of myself. My brother and I are a two-person team, we do not have employees or experts, we do everything by ourselves. We don't have a marketing team. We have very little social media experience and just a medium-sized email list. If we can do it, anyone can.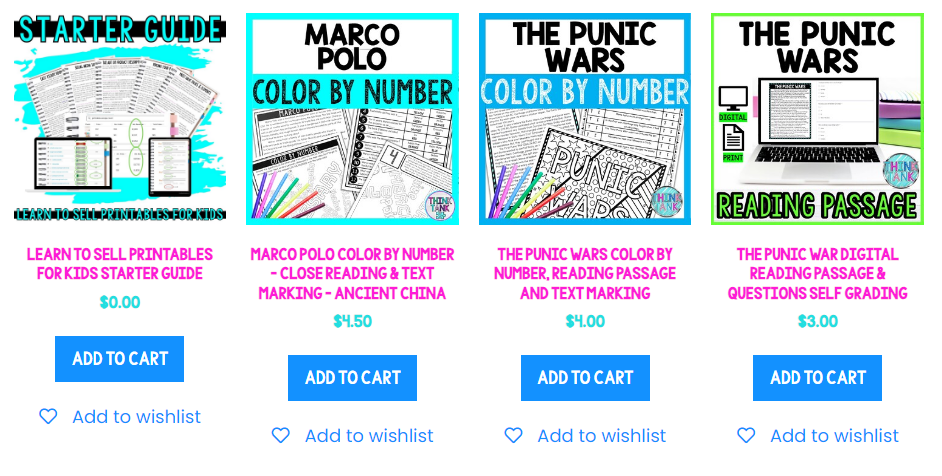 What's your online course like?
Easy Escape Rooms is full of PowerPoint and Canva templates as well as step-by step video tutorials. The course also includes seller's toolkits, Etsy selling guides, best practices, game blueprints, pre-made puzzles, fonts, doodle fonts and clipart.
Cloaked in Fun includes 25+ lesson plan templates via PowerPoint that cloak the learning with a twist of fun. The most popular templates include escape rooms, scavenger hunts and secret code activities. It includes inspirational text, over the shoulder video tutorials, fonts, clipart and digital games.
How long did it take you to create your course?
Once I learned how to use LearnDash, I brainstormed and mapped out my courses, making Cloaked in Fun first. Since I was new to LearnDash, it took months for me to create the content, the videos and the course layout. Once I completed the first course, adding another course was much easier the second time around.
Tell us a little about the process of launching your course and getting your first sale(s).
As noted earlier, my first course was a failure. I even had a difficult time getting beta testers. This realization caused me to shift the focus of the course and make some modifications. I launched Cloaked in Fun with a 5 Day Challenge and launched Easy Escape Rooms with a 4 Day challenge. Both challenges invited people to a pop-up Facebook group in which they could win prizes for their participation. The challenges were a TREMENDOUS success for both courses.
Do you have a lead magnet?
I have multiple lead magnets for both courses. They include free PDFs, free sellers guides and free video tutorials and free templates. Different models of freebies adhere to the different learning styles of my subscribers.

What's the traffic strategy that works best for you?
I run ads on Facebook to my lead magnets, as well as my courses, and have found that to be the best use of my marketing budget. I also include links in my email newsletters, but Facebook ads have far outranked any other marketing platform.
What online course platform are you using?
I am using LearnDash on my website.
Do you like it?
LOVE IT! I do not consider myself very tech-savvy and found LearnDash to be user-friendly. Anything I did not understand I could find a tutorial on YouTube to help me.
Are there any features you wish it had?
Right now, I have to use Zapier (a third-party) to connect some of the triggers to my email list in Flodesk. It would be nice if they had a direct integration to Flodesk.
What made you decide to use your chosen platform over others?
I researched course platforms for weeks. Due to my self-doubt, I was hesitant to jump into a high monthly priced plan on Kajabi, Thinkific or Teachable. Through my research I discovered a WordPress plug-in called LearnDash. It was a lower annual payment, and honestly, the price was the deciding factor for me.
What other tools do you use to run your online course business?
WooCommerce, Woo subscriptions, Woo memberships, Pinterest, Facebook and email marketing.
What books or training programs have you found useful on your journey to a successful business owner that others might find valuable too?
Honestly, I just scoured the internet and watched countless YouTube videos when I felt stuck.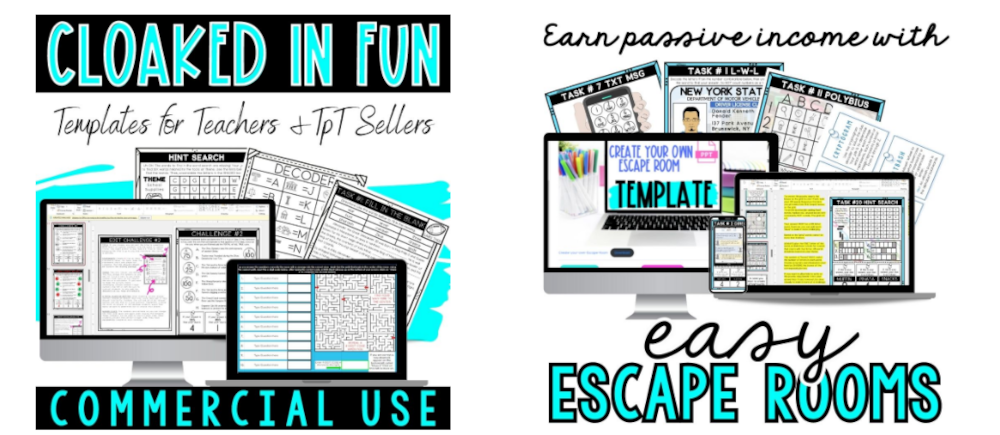 Do you have any big mistakes you've made along the way that you'd be willing to share?
If you cannot even get beta-testers for your course (like me), you need to seriously reconsider your strategy.
Please share some idea of revenue.
Teachers Pay Teachers has generated over one million dollars in sales.
Etsy has generated over $125,000 in sales in just two years.
On top of that, both courses combined have generated over $120,000.
Please tell us a little about what the money you've earned from your course has done for you.
The money has been life-changing and allowed me to quit my teaching job after 15 years. Last Christmas I took 14 relatives on a cruise to Mexico and the Bahamas. I bought a new car and paid off my husband's truck. Then, I paid off my mother's credit card bills. Finally, I helped my sister pay the rent when times were tough for her. My husband and I also bought a piece of property to build our dream home on.
In addition to revenue are there any numbers you would like to share?
Being part of a collective bundle of downloadable activities grew my email lists by thousands in just a few short days. Don't be afraid to reach out to someone and ask if you can take part in their next giveaway.
What has creating your course done for you personally?
I had no idea I had a business mindset. As a teacher, I didn't know about commercial licenses, business set up and LLC's, quarterly taxes, copyright laws, marketing. I learned those skills over the years, and I could not be prouder of myself. It helps that I have an extremely supportive family that celebrates every "win" with me. My desire to expand my brand and grow my business name has grown tenfold now that I know what I am doing.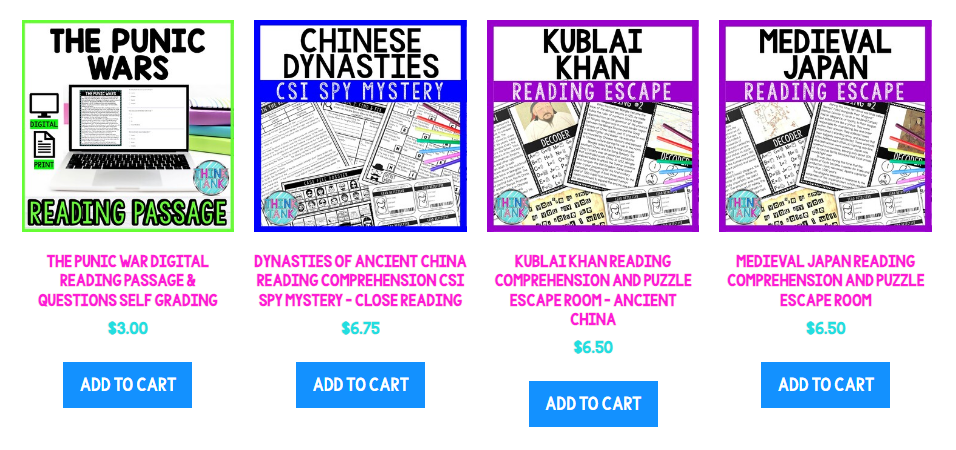 Do you have a story of a transformation from any of your clients?
I receive reviews and feedback from customers that truly make my day. From "this is the best course I have ever taken" to "thank you for believing in me," personal notes of success from people are what it's all about. Some of my course students are now generating 4 figures a month and nothing makes me happier.
What advice do you have for people just starting out?
Do your market research first. You might think you have a great course idea, but if your audience isn't on board, consider making some changes. - Lisa Fink
Click To Tweet
Choose a course platform that you will be happy with in 5 years from now, even 10 years from now, to save you the headache of switching platforms and converting everything over. If you can find a shortcut – take it! And most importantly, believe in yourself. You CAN do it.
One thing I wish I knew when I started was that offering course payment plans can be a game-changer. Almost 70% of my students choose a payment plan option as opposed to paying in full. When money is tight, inflation is looming and people are cautious with the spending, I think payment plans boosted our launches.
Learn more about Lisa Fink of thinktankteacher.com: