[Tool] How Lamar Duffy is Growing ReferralHero to Help Creators Get More Word of Mouth and Referrals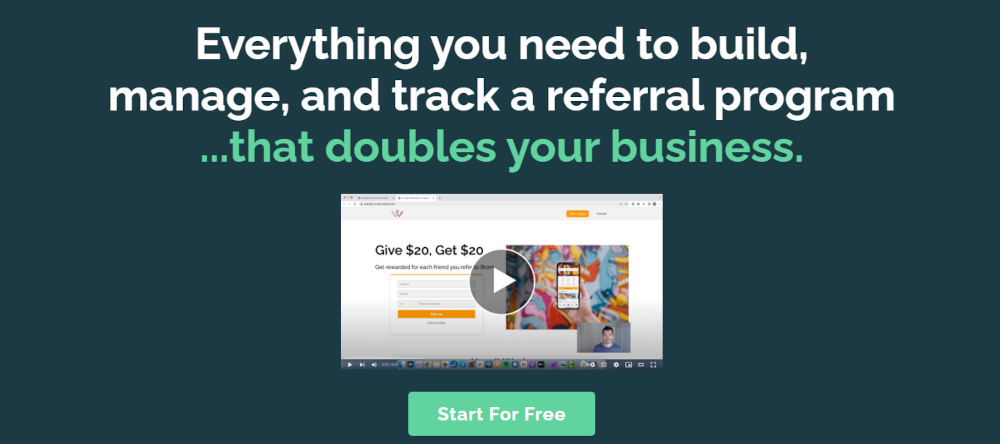 Our content is reader supported, which means when you buy from links you click on, we may earn a commission.
---
Who: Lamar Duffy
Website: referralhero.com
Course Topic: Referral Software
Interesting Stats: First 1000 subscribers by posting AMA (ask me anything) in Facebook groups
Tell us about yourself and the business you started …
I'm Lamar, a serial entrepreneur, a YouTube influencer, and an internationally recognized marketing expert.
Before starting my first business, I was the digital marketing director for italki, an online language-learning platform.
Since 2016, I've started and scaled multiple 7-figure e-commerce and physical product brands and consulted for many others.
In 2019, I started a Youtube channel and built and sold a course on "how to start an Amazon FBA business."  I did over $30,000 in sales on my first course.
In 2020, I sold face masks and other PPE-related products to healthcare organizations making $1.3 million in revenue in 30 days.
In 2021, I wanted to get back into the software space and build a SAAS business.
Through my hands-on experience, I knew how word of mouth (and referrals) could impact a business. I immediately saw the value of ReferralHero, a powerful referral program software. - Lamar Duffy
Click To Tweet
I acquired ReferralHero, and since then, my team and I have been helping large and small companies grow their bottom line with this simple-to-use yet amazingly robust referral program software.
Who is the market for your business?
ReferralHero offers referral program software for B2B and B2C businesses.
"We are seeing businesses 2X by leveraging the power of word-of-mouth and incentivizing their customers to refer their business to their friends."
– Lamar Duffy, CEO of ReferralHero
Our target market segments include:
Newsletter creators: features built explicitly for newsletter creators include an easy in-email referral section, forward and refer, etc.
E-commerce: develop a one-of-a-kind referral points-based & loyalty referral solution for businesses
SAAS: sophisticated integration allows customers to host in-app referral campaigns
Blockchain & Crypto: referral software industry's first native integration using crypto wallet address to track referral conversions
Offline business & service: offline conversion tracking allows offline businesses to digitize their word-of-mouth marketing
Other industries: our templates, e.g., ambassador, contest, milestone, giveaway, etc., are designed to help businesses quickly set up and scale their online referral campaign.
What problem does your solution solve?
We help 2x your business by automating all components of a referral campaign, e.g., generating unique referral links, adding new customers, tracking referral conversion events, automating rewards, etc.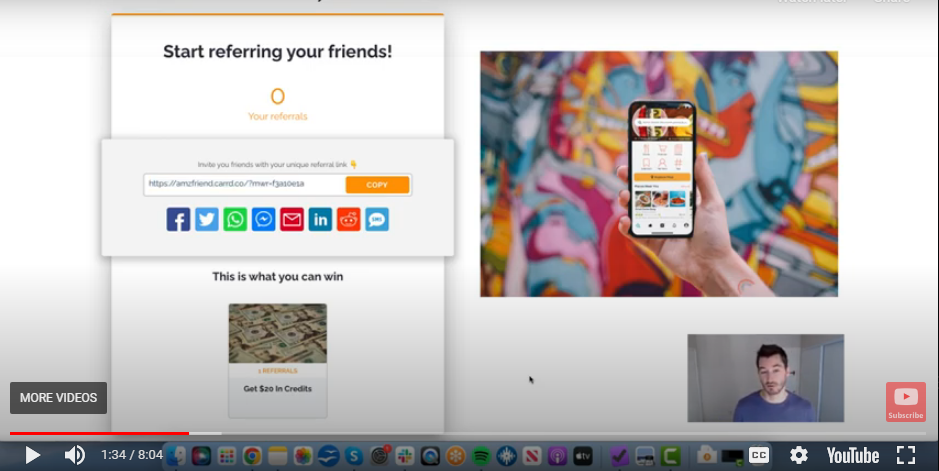 Why is it better than other solutions?
Our solution is better than others in that:
We are trusted by the best in the world. From startups to Fortune 500, ReferralHero has helped 6000+ businesses grow by leveraging word of mouth.
Access to 24/7 technical marketing consultants and customer support.
A suite of highly customizable and scalable tools for generating user/subscriber growth.
A fully white-labeled experience (your customers don't know ReferralHero is powering your referral program).
What are the biggest benefits for your customers?
Our customers will be able to track word-of-mouth referrals and watch their businesses grow.
Increase customer engagement through a gamified referral program.
Improve customer retention rate as the campaigns help build and nurture long-term relations with their customers.
Feed other marketing intelligence with valuable insights into their customers' motivations.
Where did the idea for the business come from?
ReferralHero was acquired in 2021. We believe the market is vast but underserved.
Do you have a lead magnet?
Our lead magnet includes a Referral Marketing Crash Course, a 5-email course that teaches people how to design, set up, and launch a successful referral program to help grow their business. The topics include how to find the right rewards, how to design a great user experience, how to keep their ambassadors engaged, and much more.
While this lead magnet has led to many email subscribers, it is not very good at converting people to paying customers.
Our best lead magnet offers a free product demo and consultation.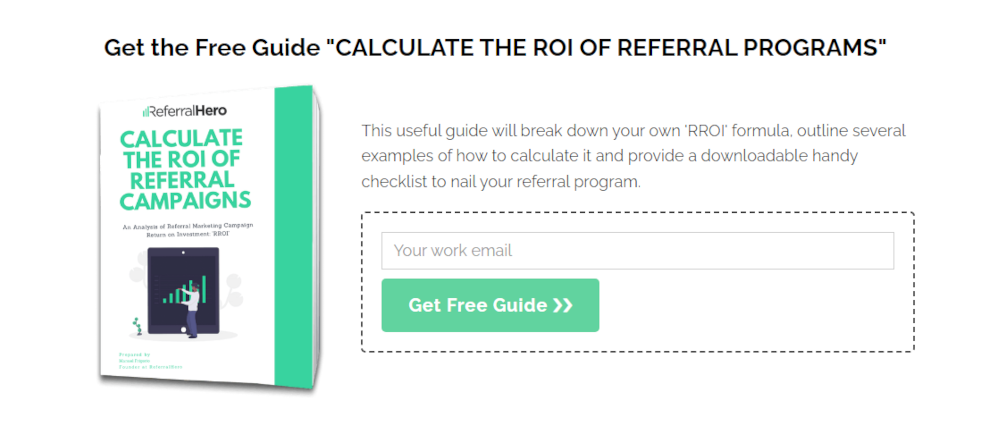 What's the traffic strategy that works best for you?
Forums: Early on, we contributed to forums and product launches on Product Hunt. We were voted 1st product of the week and 5th product of the month. We still get a lot of traffic from Product Hunt years later.
Content/Articles: This traffic strategy currently works best for us. Our organic traffic has grown 350% within the past five months by publishing SEO-rich articles.
What tools do you use to run your business?
I use the following tools for my business:
Stripe for payment processing service
Sendinblue for lead capture and mass marketing emails
Postmark for sending transactional emails in customers' campaigns
Mysql database for running cohort reports
Ahrefs for analyzing website data
Google Analytics for analyzing traffic data
OVH for hosting our software product
Shopify store for development and testing
Helpscout for customer support
Trello for project management
Webflow for website hosting
What books or training programs have you found useful on your journey to a successful business owner that others might find valuable too?
These are my top book picks:
The Lean Startup by Eric Ries
The 10X Rule: The Only Difference Between Success and Failure by Grant Cardone
The Untethered Soul: The Journey Beyond Yourself by Michael Alan Singer
Are there any numbers you would like to share?
FOR MY YOUTUBE CHANNEL:
I got my first 1000 subscribers by posting AMA (ask me anything) in Facebook groups about how I grew my business. I would get questions within the Facebook posts, answer people's questions, and link to a YouTube video I created.
FOR REFERRALHERO:
Content/Articles: This traffic strategy currently works best for us. Our organic traffic has grown 350% within the past five months by publishing SEO-rich articles.

Do you have a story of a transformation from any of your clients?
2 x Subscribers with a Mailchimp Newsletter Referral Program [Case Study: SIDE]
How HolidayPirates Gained 320K Newsletter Subscribers in a Single Referral Contest [Case Study]
What advice do you have for people just starting out in business?
When just starting, minimize your idea to the smallest possible version of that concept and do that first. This prevents you from getting overwhelmed with many seemingly big tasks and allows you to launch much faster. - Lamar Duffy
Click To Tweet
Starting a business is an emotional roller coaster, don't let your mind stop you from reaching your full potential.
Don't be afraid to pivot. If something isn't working and you feel like you are spinning your wheels. Move on.
Join a mastermind with people in the same industry and more successful than you.
Learn more about Lamar Duffy of referralhero.com: