How Kyle Vamvouris Created His Online Sales Training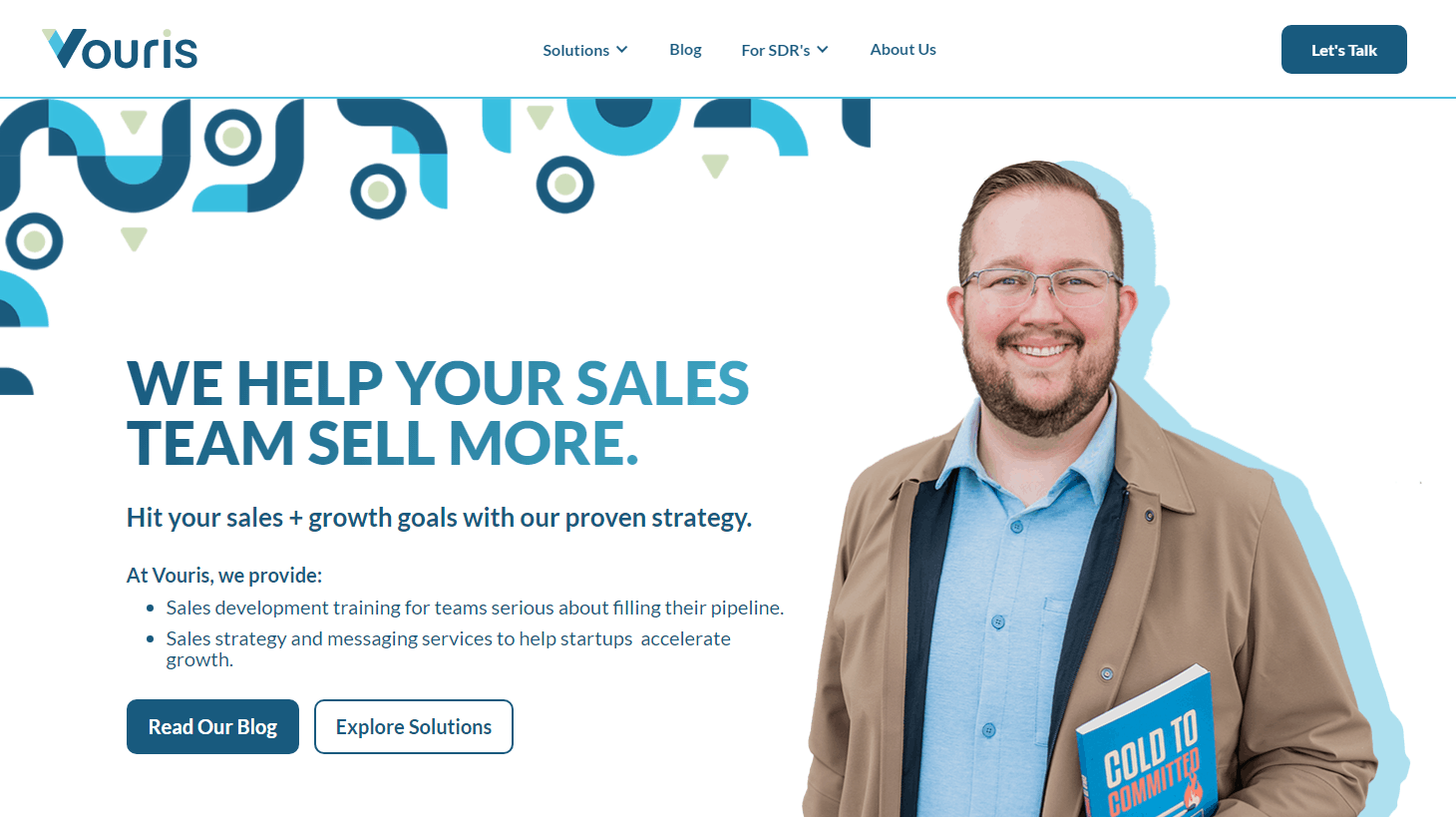 Our content is reader supported, which means when you buy from links you click on, we may earn a commission.
---
Who: Kyle Vamvouris
Website: vouris.com
Course Topic: Sales Teams
Interesting Stats: $25K in 2 weeks of launching
Who are you and what course have you created?
My name is Kyle Vamvouris, CEO of Vouris and bestselling author of Cold to Committed. I have created an online training program for sales development teams. The training focuses on how to use cold calls, emails, and social media to schedule sales appointments.
What market does your online course serve?
We serve growth-stage startup companies who are looking to improve the effectiveness of their outbound prospecting team. Typically our customers come to us when they are struggling to fill the sales pipeline predictably.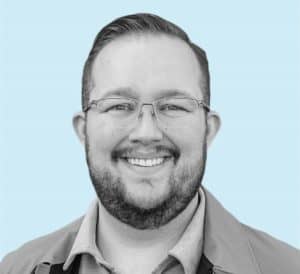 What's the biggest benefit of taking your course?
The biggest benefit of my training program is the impact it has on the bottom line. By training your sales development team you see dramatic results to your total revenue number. Improving your SDR team's conversion from 5% to 6% directly results resulted in an additional $104,400 in revenue to one company. This is the power of SDR training!
How did you get into the market?
I have run successful SDR teams for years and I realized that startup companies struggle to put these programs in place. A strong process and high performance were consistent among large companies, but startups didn't see the same results.
I created this program to help startup companies provide the same quality of training as large companies, without needed to hire a team. - Kyle Vamvouris
Click To Tweet
Why did you decide to create an online course in the first place?
Creating an online course made sense from the beginning. One of the challenges startups face with sales training is cost. It is really expensive to have someone come onsite for a day to train your team. By making online part of our DNA we are able to help the SDR teams of our client's long term at a much lower cost than in-person training.
Did you have any moments of doubt before you created/launched it?
Of course! I believe that self-doubt comes with the territory. I trained myself to focus on the recipient of the training. By providing them more value and hearing about positive results, my self-doubt melted away.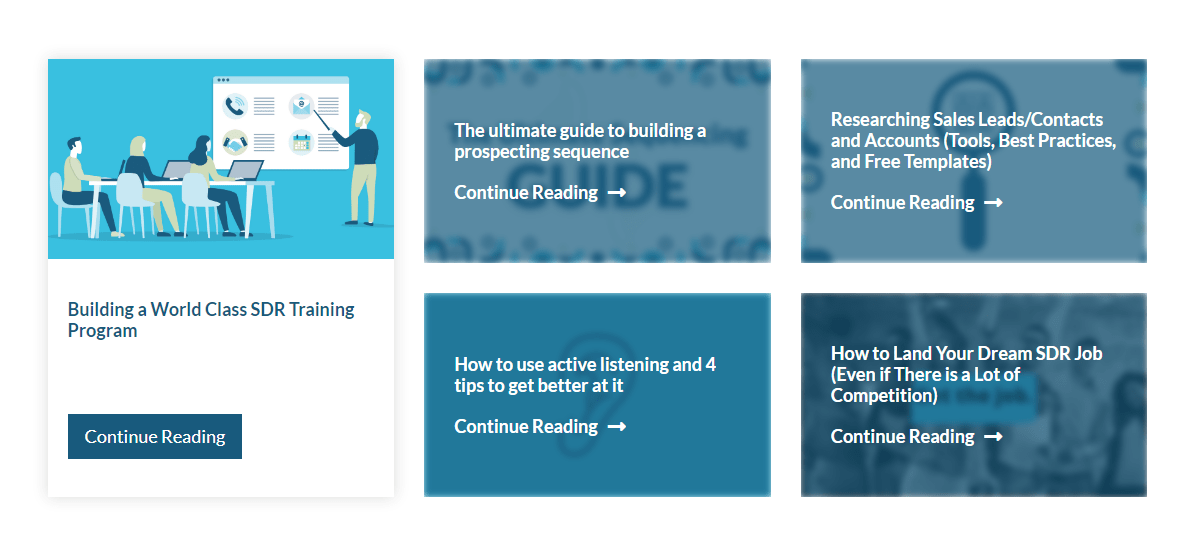 What's your online course like?
We focus on live coursework. All of the training is delivered through live video with the exception of our "sales prospecting basics" course (which is 100% PowerPoint video). Our live training is separated into three types, techniques, workshops, and role-playing. Techniques training is a live video PowerPoint with Q&A. Workshops are hands-on feedback of those techniques in action. Finally, role-playing is practicing the implementations of those techniques.
How long did it take you to create your course?
It took about a month and I built the training in week increments. So the week before delivering a specific training I made sure to develop it.
Tell us a little about the process of launching your course and getting your first sale(s).
Because we went the B2B route we used LinkedIn and cold email to schedule meetings to discuss our program with potential customers. We sent out 1000 messages/emails and got 7 clients, which is very good!
Do you have a lead magnet?
We have a mini-course that we sell. When an SDR purchases that mini-course we use that as a signal that their whole team probably needs training so we reach out directly to the sales leadership of their company.

What's the traffic strategy that works best for you?
LinkedIn is a big focus for us. We write articles and promote them on LinkedIn, and it works great. One of the nice things about this strategy is that some of our articles have started ranking on Google, which fuels our lead generation.
Here is how I do it.
First, I do keyword research to find a keyword I would like to rank for, let use "cold calling" as an example.
Next, I write an article about cold calling and offer a download that is relevant to my target audience.
Then I take little sections and use them as social posts with a call to action being to "check out the article."
I always put the link in the first comment because posting a link seems to negatively impact a posts reach.
My LinkedIn audience is 80% potential students and 20% the person who would be responsible for purchasing training for those students. The 80% typically are more engaged, which helps with the LinkedIn algorithm.
What online course platform are you using?
We use Circle.so because we wanted there to be a community aspect.
Do you like it?
Yes! Circle is a great platform and gives us a lot of flexibility.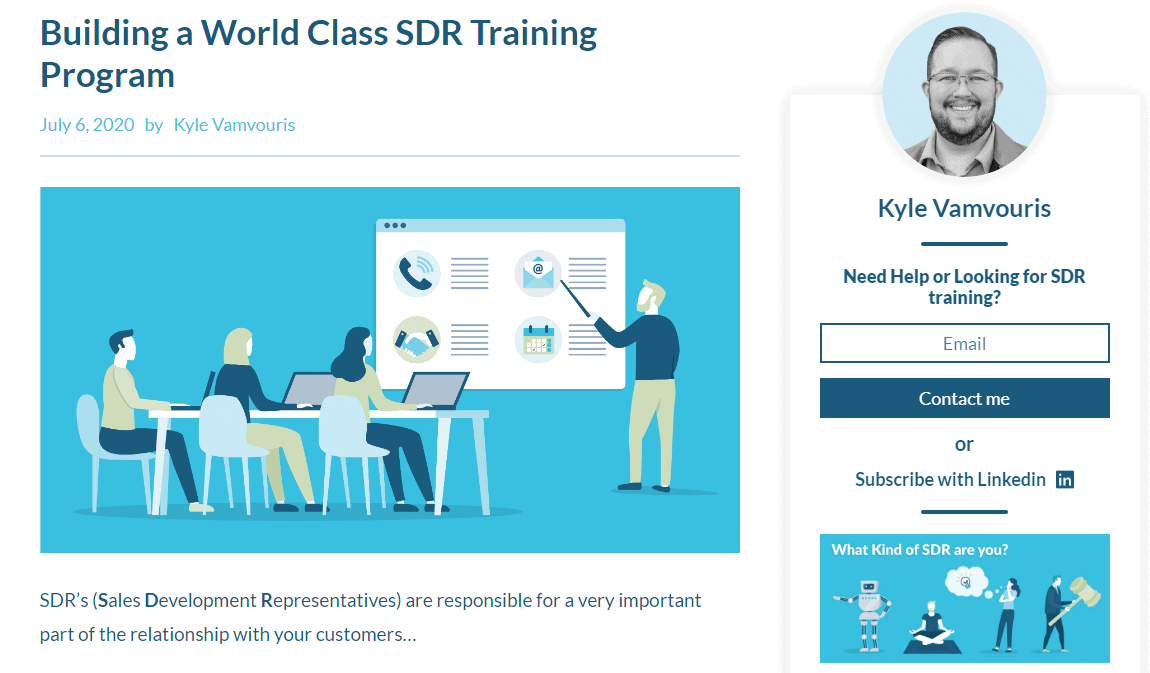 Are there any features you wish it had?
I wish we could run our live training through the platform instead of relying on Zoom. Also, I wish we could host videos directly on Circle instead of a 3rd party.
What made you decide to use your chosen platform over others?
I wanted to be able to provide support to our students whenever they needed it. A community made sense as opposed to making everyone send me an email if they needed something.
What other tools do you use to run your online course business?
Webflow, Stripe, GoDaddy, and Circle.co. We run a lean operation!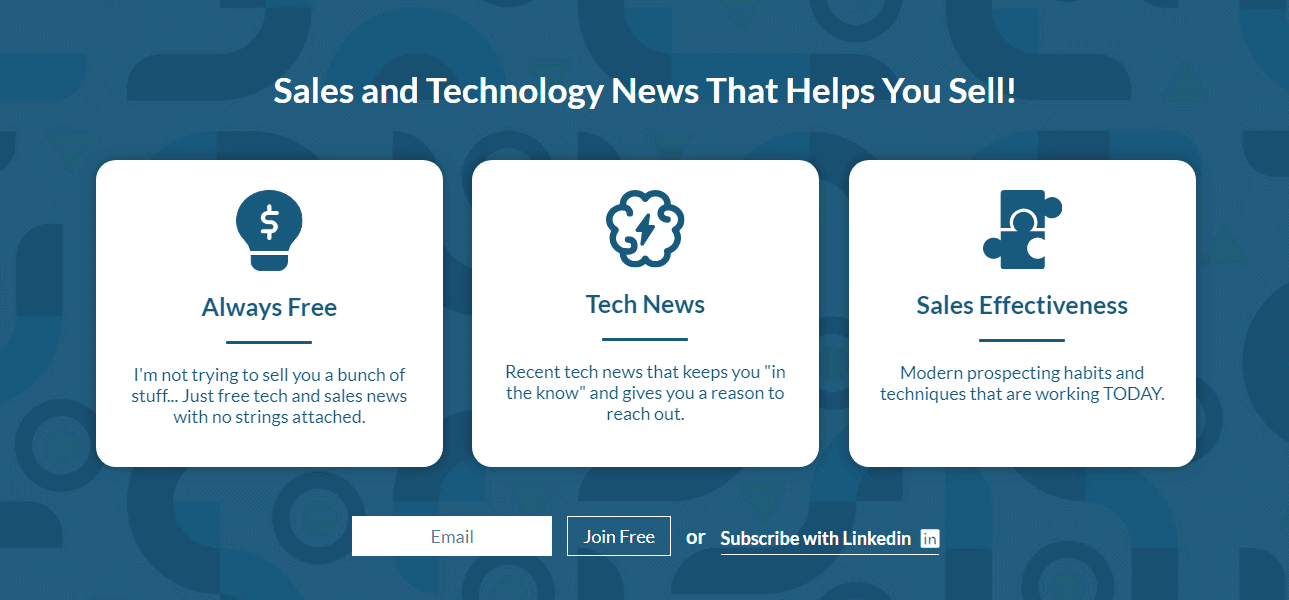 What books or training programs have you found useful on your journey to a successful business owner that others might find valuable too?
Extreme Ownership by Jocko Willink is my favorite leadership book and a must-read for any business owner.
Do you have any big mistakes you've made along the way that you'd be willing to share?
The only one I really have was waiting too long to start!
Please share some idea of revenue.
We did 25k in sales in our first 2 weeks of launching.
Please tell us a little about what the money you've earned from your course has done for you.
I have invested 100% of the earnings back into the business. We have a nice office and I was able to quit my job!
What has creating your course done for you personally?
It validated that I have a skill that is desirable and people are will to pay for it. I always gave my expertise away for free.
Now I have a way to leverage my expertise to make a good living which makes it possible for me to impact more people and businesses. - Kyle Vamvouris
Click To Tweet

Do you have a story of a transformation from any of your clients?
One of our clients was able to produce more pipelines with 3 SDRs than they were with 6! This was super exciting and was the first indicator that we were on to something!
What advice do you have for people just starting out?
Focus on providing value and don't sweat the small details. Taking action now is always better than taking perfect action later.
Learn more about Kyle Vamvouris of vouris.com: