How Kevin Li Helps NextWork Create Courses to Learn Vocational Skills Online

Our content is reader supported, which means when you buy from links you click on, we may earn a commission.
---
Who: Kevin Li
Website: nextwork.org
Course Topic: Cloud Training
Interesting Stats: 1,000 LinkedIn followers in mid-February to 2,000 followers in a couple of weeks
Who are you and what digital training company have you created?
My name is Kevin and I'm a Growth Marketer at NextWork, an education startup. We're a small team, so I wear a lot of hats, but I oversee all things related to marketing, customer support and our community.
I've spent a large part of my career in the startup ecosystem. Before joining NextWork as an early employee, I ran a recruitment company helping high growth startup hire for talent. I worked directly with founders and helped them solve business problems through hiring the right fit talent.
Now, I've joined NextWork. We're a startup that's helping the world learn vocational skills online. Anyone in the world should have access to learn whatever vocational skills they want and find a job that gives them the lifestyle they want.
We're starting off with building online courses for cloud platforms, to help people wanting to work in tech or make a career change into this industry.
What market does your digital training serve?
Currently, we're focused on the cloud industry. The cloud industry is continuing to grow, and there's an increased demand for tech talent that know how to use cloud platforms. For example, one of the platforms we teach is Salesforce, and the Salesforce industry is projected to reach 9.3million jobs by 2026.
What's the biggest benefit of taking your online courses?
Taking our course online means that anyone, anywhere in the world, can study with us. While we're based in New Zealand, we've had students from all over the world.
NextWork truly believes in the idea that there shouldn't be any boundaries to accessing vocational education, so where you're based shouldn't impact whether you can take one of our courses or not.
Furthermore, doing an online course allows for far more flexibility. If you're a working mother with a young family, attending classes in-person during a set time simply isn't feasible. Doing an online course means that these people can fit the course in with their schedule however they see fit.
How did you get into the market?
We started off with just teaching Salesforce courses to people who wanted to upskill. However, we came to see how career switchers could really benefit from learning Salesforce, launching a new career, and seeing their lives change with a better lifestyle and salary.
We thought, why can't everyone who wanted to change careers do so at any time? And so, NextWork was born. We now want to help anyone in the world who want to change careers be able to do so.
Why did you decide to create a digital training company?
Having the flexibility to change careers at any time means we have to offer our training and courses digitally. This gives our students the freedom to complete our courses at a time that suits them. We're all about making career changes more accessible, so doing it digitally is necessary for us to achieve this.

Did you have any moments of doubt before you launched your training company?
We're generally quite confident in what we're doing. We've seen first-hand how difficult it is to change careers, and also how much we can change someone's life by providing them with the tools and vocational knowledge to be able to make a career change.
Of course, some days are not easy. Being a young startup, we have a small team and limited resources. However, what keeps us going is seeing how our alumni students have been able to build a better life for themselves through our courses and our belief that there is a world out there where anyone has access to whatever vocational pathway they want.
What are your online courses like?
Our online courses consist of videos and written content to supplement some of the learning resources that the cloud platforms we teach offer. This content helps students better understand the concepts and topics taught. Our videos are a mix of short-form videos explaining a topic (around 5 minutes) and longer-form videos of Canva presentations that explain concepts in detail with slides (around 20 minutes).
We also have a real world project, where students are able to gain hands-on experience with the cloud platform they're learning and put into practice their theory. This is written as a business case for a real company. Students take this case study, determine the requirements, and then build out a solution using the cloud platform they're currently learning.
How long does it take you or your team to create a new course?
It typically takes us a month to develop and launch a course. We do this in-house, as the quality of the course is incredibly important to us, so we want to avoid outsourcing this where we'll have less control over the quality.
We're currently looking at building out a video production team in-house to produce the content for our courses. We want to ensure that our courses are incredibly well-produced. We hire specialists with expertise in the specific domain we teach to create the courses.
Tell us a little about the process of launching your first course and getting your first enrollment(s).
We launched our first course, the Zero to 100 Salesforce Admin course, in 2 weeks, and managed to get 20 paying customers when we launched. We had a bit of hype as our founder Amber was well-known in the local Salesforce community, so this helped with getting our first enrolments for our first course.
Do you have a lead magnet?
We've experimented with a range of lead magnets in the past.
One lead magnet that worked out well for us was a quiz we created that helped people determine what industry was the best for them to work in. - Kevin Li
Click To Tweet
We haven't tried lead magnets that promote or sell our course.
What's the traffic strategy that works best for you?
Referrals and testimonials are a great way for us to get new traffic. We love to share on LinkedIn testimonials of students and how they're doing. Students also love referring their friends and family to us too.
What online course platform are you using?
We're currently hosting our course on Notion. Some of our material is linked to Google Docs and Canva. The videos on our course are a mix of YouTube videos and Canva videos
Do you like it?
Notion is great since it has a great design and allows us to put sub-pages within pages. This makes it easy to organize and structure our course. Notion also does have its limitations when it comes to customization. We do not imagine that we will continue with using Notion to host our courses.
Are there any features you wish it had?
A really simple feature that would be nice to have is a way for students to check off tasks on a checkbox. Since we share the Notion course with view-only functionality, they can't actually check anything off. Another feature we'd like to have is a way for students to track their progress in the course.

What made you decide to use your chosen platform over others?
We're already familiar with using Notion, and we wanted something quick and easy to build and set up. Notion is quick to learn and get started. It's also low-cost. Moving our course from Google Classroom to Notion was quick and easy.
What other tools do you use to run your digital training business?
Here's what we currently use:
Google Meet for catchups with students
Slack for our student community platform
Salesforce to manage our customer data and information
Calendly to book catchups with students
Canva and YouTube for hosting video content
What books or training programs have you found useful on your journey to a successful business owner that others might find valuable too?
Personally, my two favorite business books are Shoe Dog, a memoir by Phil Knight, the founder of Nike, and Zero to 1, by Peter Thiel. Shoe Dog is incredibly open, and Knight has a great tone when storytelling. Zero to 1 is a short book, but it is incredibly motivating and shows us the power of starting hard things. The author, Thiel, is an incredibly successful founder and was part of the PayPal Mafia before founding Palantir.
Do you have any big mistakes you've made along the way that you'd be willing to share?
I wouldn't call this a big mistake, but last year, we partnered with a not-for-profit to offer our courses for free to students. Students had to interview for a spot on the course, so not every student got a spot. We ended up doing all the interviews in the space of a week, meaning that for a couple of days everyone's calendars was blocked out with back-to-back 15-minute interviews, from 9 to 5.
This was a hectic time, giving us little time for other tasks in the week! Lesson learnt is to stagger these interviews so we can also make sure we get our other tasks done in the week.
Please share some idea of revenue for your digital training company.
We have quite inconsistent revenue as we are still starting out, so at this stage there isn't anything we'd like to share when it comes to revenue.
Please tell us a little about what the money you've earned from running your digital training company has done for you.
So far, we have reinvested everything back into the business. We are focused on scaling and growing our business at the moment. However, there is a financial reward for us personally in the longer term. We hope to build a massive platform and create courses covering all vocational skills. This means we'll be building a massive business, so in the long term, we can benefit financially from this.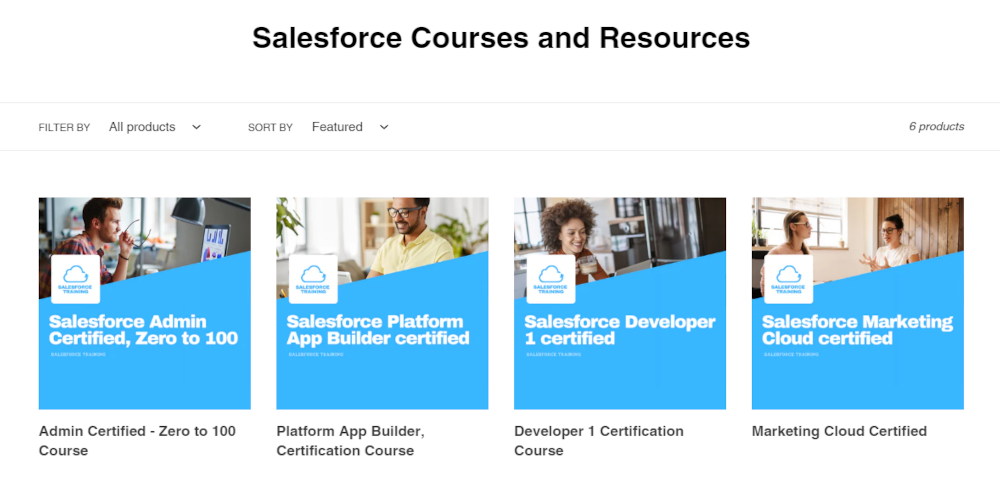 In addition to revenue are there any numbers you would like to share?
We managed to double our founder Amber's LinkedIn followers in less than a month. Went from 1,000 followers in mid-February to 2,000 followers in a couple of weeks.
We achieved this by being incredibly consistent with posting (posting every weekday), engaging with comments on our own posts, and engaging with other posts. Posting frequently meant that we could experiment more and figure out what posts work. We learnt that the best performing posts are ones that showcase our community of students.
Growing Amber's LinkedIn profile is important as many of our potential customers are on LinkedIn, so LinkedIn is an acquisition tool for us. NextWork's brand is very much attached to Amber's personal brand, so growing Amber's brand thus grows NextWork's brand.
What has creating your digital training business done for you personally?
It's given me a sense of purpose and giving back to the world. It's incredibly rewarding to be able to build a business that also does so much for other people. The thing that always makes me most proud of the courses we've developed is seeing how they can change the lives of our students. We've got countless stories of people who've been able to increase their salary significantly or have flexibility when it comes to working from home. This is important as it then changes their lifestyle, for the better. This makes the courses we develop at NextWork feel so rewarding.
What advice do you have for people just starting out?
Just take the first step! Don't worry about getting heaps of numbers through the door straight away. Start with sharing your course with anyone you know: friends, family, your professional network. If you create a great course that has real value behind it, it'll get shared around.
What I wish I knew before we started, and what I would recommend everyone do, is figure out their personal why. - Kevin Li
Click To Tweet
Are you wanting to develop courses that will change the world, impact millions and create a significant impact? Or, are you wanting to create a course to give you income, and share your course with whoever is interested rather than as many people as you can? There's no right or wrong answer, it just comes down to what you actually want.
Learn more about Kevin Li of nextwork.org: