Discover How Kennedy of EmailMarketingHeroes.com Turns a Live Masterclass into a Sellable Online Course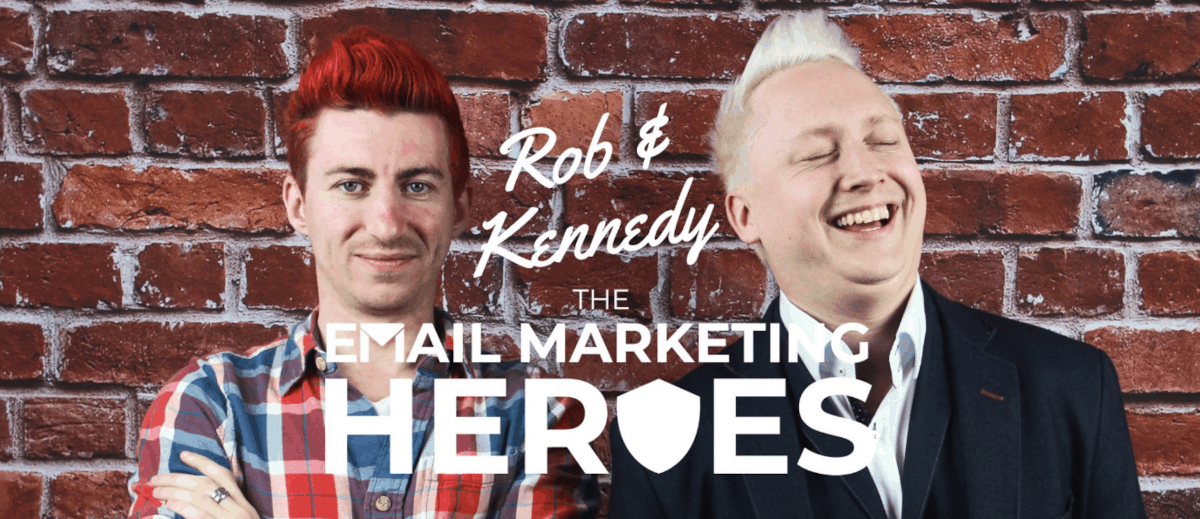 Our content is reader supported, which means when you buy from links you click on, we may earn a commission.
---
What market does your online course serve?
The Complete Daily Email Marketing Strategy helps online course creators, coaches, membership site owners, small business owners and entrepreneurs to make more predictable sales using psychology-driven email marketing.
What's the biggest benefit of taking your course?
Most email marketing sucks. We hate receiving all those grubby 'buy my thing now' sales pitches and as businesses our email marketing takes too long – even though it is reported that email marketing is the #1 driver of sales for almost every business type and typically produces a 400% return on investment.
The Complete Daily Email Strategy is the method we use to send an email as often as every single day, that subscribers genuinely love (and even complain when they miss it), and takes as little as 4-minutes to write.
By sending more consistent emails that are valuable to your subscribers, you get more people opening your emails – and using any one of the 4 Email Frameworks you can do this while making an offer in every one of your emails.
How did you get into the market?
My business partner, Rob and I have an unusual background: Rob is a comedy stage hypnotist where he travels the UK (where we are based) entertaining packed out theatres by getting into people's heads and influencing them to act out hilarious dreams and silly routines.
I, Kennedy, am a comedic mentalist at corporate events where I use stills of psychology, influence, people-reading and statistics in human behaviour to make it look a lot like I can read people's minds.
We've each been doing this for 18+ years, and found that when we apply our skills in psychology to our email marketing – we booked more gigs. We get higher-paying gigs.
We realized that most email marketing is obnoxious and grubby and now, while we continue to travel entertaining people, we teach small businesses and entrepreneurs how to become the email marketing heroes of their businesses.
Why did you decide to create an online course in the first place?
From a selfish point of view, as entertainers we might perform from 45-90 mins in a night. But that usually involves traveling for hours, waiting around in departure lounges and hotels. So there's a lot of downtime.
We figured we could better leverage our travel time and time at home by building a movement to save the world from that awful email marketing.
Having your own online courses means you get to help people and share your knowledge in a way that doesn't depend on how many hours you have in a day, it's not restricted by having to be somewhere.
We can give people this training and serve our membership community (The League of Email Marketing Heroes) from whichever beach, town or city we happen to be in.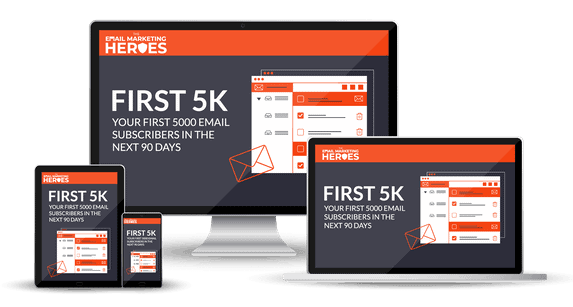 Did you have any moments of doubt before you created/launched it?
Both Rob and I have courses teaching other entertainers the business side of showbiz, so we already had experience in selling courses.
However, what we were worried about is the age-old question of 'who should listen to us?'.
Two guys from the North East of England. Nobodies.
So it's imposter syndrome, right?
The way we overcame that is by looking at what we ARE, instead of what we are not.
We aren't CEOs of fortune 500 businesses. We haven't made a $billion doing product launches and we're not qualified business consultants.
But what we are … well we're a hypnotist and a mentalist. We have unique skills that we rely on every night on stage. Without which we don't have careers.
We heavily lean into our entertainment background in the business, we give guest training sessions and speak at events both in-person and online.
To spread the word and have even more impact we started a podcast called The Email Marketing Show where each week we discuss email marketing.
As well as being extremely informative, the show is also entertaining. As you'd expect.
The key is that we do more of what we are good at, and take advantage of who are are. We only teach stuff that we have done, tested, and use our unique approach. - Kennedy
Click To Tweet
This means no one can compare our lessons to anything or anyone else.
We have created what we call 'an environment of zero competition'. We are the only hypnotist and mentalist who teach psychology-based email marketing.
What's your online course like?
We have various courses, the Daily Email Strategy is slides with me talking over the top. Lots of diagrams, funny gifs and images that make the 2hr 15min program entertaining to watch. Plus it includes everything you need to know about sending emails that people love receiving, that also make you sales.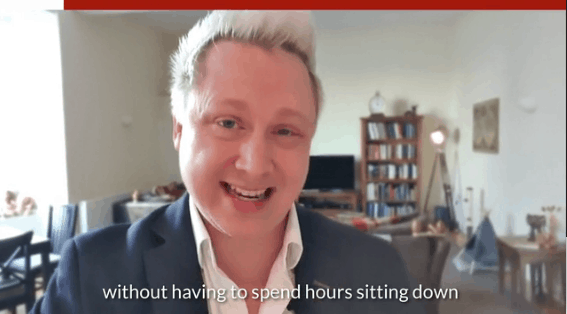 How long did it take you to create your course?
Our course creation method has always been the same. You don't want to create a course that no one wants to buy. And let's be honest, we create courses so we can get paid, right?
The first thing we do is write the sales page for the course want to create.
By writing the sales page before you create the course you are forced to get into the mindset and understand the psychology of the customer. Like what they want and what they'll get the most value from.
You'll then be able to create course content that meets the promises of the sales page.
That's the first mistake I've seen a LOT of people make. They make a course they want to create, instead of one that really hits the mark for customers.
The second part of this process, before creating the course, is to advertise the course as a Live Masterclass and put it on sale.
We advertise our courses and have people sign up and pay to attend them as a live class.
Sometimes this is delivered in a single session, other times it is a multi-session, perhaps 2-4 1hr classes to make the course.
There are a few reasons to do this:
You can go from idea to launching your course faster.
You can't procrastinate, you've set the live course date so it'll get done.
There is something exciting about it being live that people love, so the sales are easier.
You find out if people are willing to pay for what you want to teach, before you spend any time recording it. If no-one buys the live program, then you never need to create it.
You get testimonials from the live class attendees that you can use to sell the recording.
When we deliver the live class we teach in a specific way. We start off welcoming the live attendees to the call (we use Zoom for these). Then we make a clean start to begin the class.
We teach as if no one is watching. Like it's class with no one there live.
At the end we make a clean ending. Then we take a moment and address the people on the live call and take questions.
This format means that afterward you can just trim the beginning and end off. Anyone buying the recording will never feel like they missed out, because they don't know it was taught as a live class.
This is THE best way of creating a course that we use.
Do you have a lead magnet?
No, we don't. We position the course as highly valuable. Then add in a bunch of bonuses to stack value rather than offering trials, etc.
What's the traffic strategy that works best for you?
We use a combination of 3 things:
Content. Our podcast, The Email Marketing Show has a call to action in it that invites people to our free Facebook Group (The Email Marketing Show Community). ON entering there's an option to receive our free daily emails with tips about email marketing. This goes into our email system and a series of campaigns that offer the Daily Email course.
Facebook Ads. We drive cold ads into the Complete Daily Email Strategy. We have a series of additional add-ons and up-sells when someone buys this which makes it a very profitable funnel to promote.
Affiliates. We have an affiliate program where other people can promote the course and we pay them a percentage of every sale. This is a great source of traffic, but nurturing affiliate relationships is time-consuming of course.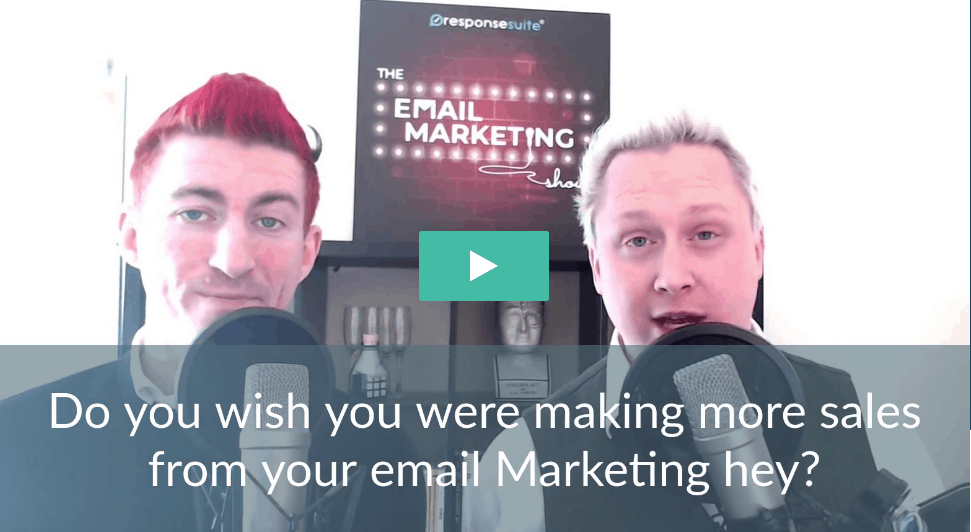 What online course platform are you using?
We used to have things all over the place and last year we centralized everything to make it better for us, and for our customers.
We have all of our courses inside one customer portal. So no matter what someone buys from us it is inside there.
An additional advantage of this is that when someone buys one thing, they log in to the portal and see other things and start checking them out. We make sales of our other courses from this every week.
This runs on WordPress and for our email marketing, we use Keap.
Do you like it?
I love the simplicity of it for us and our customers.
Are there any features you wish it had?
No, I like that with WordPress you can pretty much find plugins and even get things custom coded to add in whatever you want. We have done this with our courses and our membership.
What made you decide to use your chosen platform over others?
Flexibility and integration. A lot of the 'complete' solutions have poor integration or require reliance on something like Zapier, which is another link in the chain.
We prefer not to use an all in one platform as they tend to do everything in an a mediocre way. If you get specialized platforms for each thing you end up with best in class everything.
What other tools do you use to run your online course business?
For email marketing we use Keap.
For surveys to onboard members, quizzes for lead generation, and application forms we use ResponseSuite.com

What books or training programs have you found useful on your journey to a successful business owner that others might find valuable too?
I'm obsessed with studying people who are doing things, or have done things, not just teaching them.
I am quite brutal about tuning out the 'teacher only' people.
Studying how the likes of DigitalMarketer and Amy Porterfield are doing things is always really valuable.
Do you have any big mistakes you've made along the way that you'd be willing to share?
I can't believe I am going to admit this. But yes, not having a series of really good email marketing automations to constantly be selling our courses from the start was a mistake.
Yeah, we are the email marketing guys but we're also not perfect.
The problem when someone joins your email list is that if they just go into your everyday emails and newsletters is they don't have any context or knowledge of your products.
So every person who joins your email list should go through an initial set of what we call Train Carriages which introduce your core offers, courses and programs. So by the time they come to your newsletters they understand who you are, what you do and what you offer.
After all, if people don't know what you can offer – they cannot buy from you.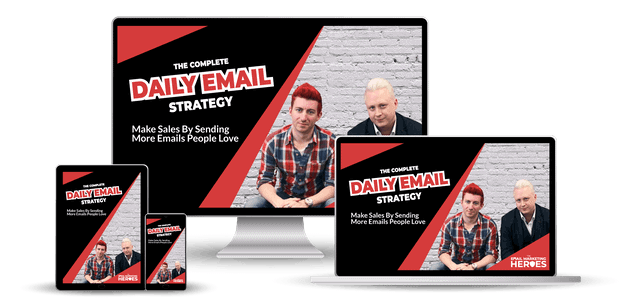 Please share some idea of revenue.
We should do $500,000 this year, but perhaps more.
Please tell us a little about what the money you've earned from your course has done for you.
I am buying a house this year, which as a self-employed person I didn't know I'd ever be able to do.
We have a brilliant team around the world who we are growing and giving great lifestyles to as well.
In addition to revenue are there any numbers you would like to share?
One of our goals is to have 30,000 downloads of The Email Marketing Show podcast per month.
We are also working towards having 1,000 members of our membership, The League of Email Marketing Heroes.
What has creating your course done for you personally?
There is an incredible amount of pride and deep joy when we see our customers' who apply our Daily Email Strategy sending us screenshots of the replies they get from their subscribers saying how much they LOVE their emails – and of course hearing about all of the sales they are making.
This means we are fixing email marketing one business at a time.
Instead of email marketing being something that only serves the business by making sales, it also gives value to the subscribers. That's why they reply to the emails. - Kennedy
Click To Tweet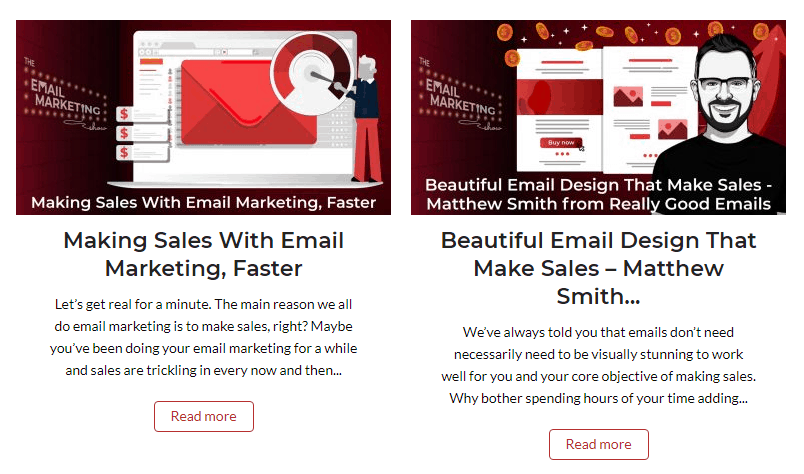 Do you have a story of a transformation from any of your clients?
One of our clients, Sheila from here in the UK used one of our email campaigns and made £4,000 in a week. That's like $6k in USD. But what's really interesting about this is that previously to make those sales she'd have had to get on a phone call with people and 'close them' on the phone.
She made that $6k without speaking to a single person. Just by sending a series of emails.
What advice do you have for people just starting out?
If you're starting out with building courses remember that you should build a course people want to buy. As I mentioned earlier we should sell it before we create it. That way we can check if people want it enough to pay for it.
And secondly, you won't be surprised to hear me say that you need to have your email marketing in place to make regular sales.
I don't think it's possible to make good sales of courses without decent email marketing.
Learn more about Kennedy of Emailmarketingheroes: