How Kelly Casanova Earns a Full-Time Income for her Family of 6 by Sharing Her Love of Weaving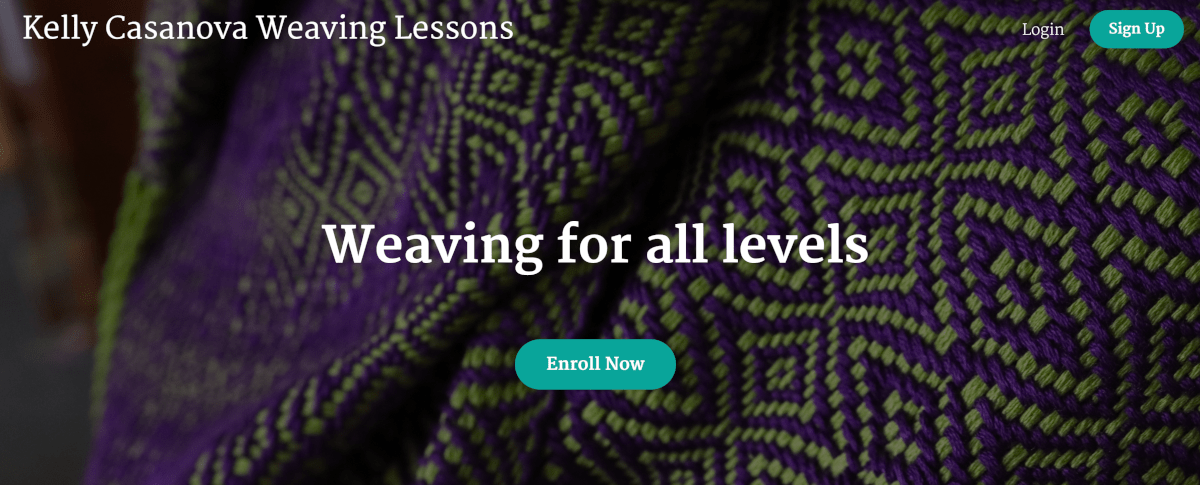 Our content is reader supported, which means when you buy from links you click on, we may earn a commission.
---
Who are you and what courses have you created?
I am a weaver and now spend the majority of my time teaching weaving online. I have an online weaving school with a wide variety of classes for all levels of weaving.
What market do your online courses serve?
I teach weaving on various looms and styles to students all over the world, ranging in age from 10 to 90. My students tend to be predominantly female, aged 40 – 70, but more males are also becoming interested in learning.
What's the biggest benefit of taking your courses?
Many of my students are isolated or don't live in larger communities where they can access in-person classes. Some are caregivers and find it difficult to leave home to take classes.
The biggest benefit of my online classes is that it gives people access to information, learning and support that they otherwise wouldn't have. -Kelly Casanova
Click To Tweet
Also, unlike a person to person class, a student can watch the same video as many times as they like to really understand a concept. It gives them more control over their own learning process.
How did you get into the market?
It wasn't my idea! My online school grew out of demand from my audience. I had been weaving for several years and it had become my passion.
I posted two helpful and informative weaving videos on YouTube and was very surprised when I began to collect subscribers. People were asking me to do more videos, so I did.
After some time, I realized that I need a professional platform where I could offer proper classes, not just shorter tutorials. As a long term stay at home mum, I had been trying to make an income from my weaving and other handicrafts for many years, so it was a huge blessing to discover that people liked my teaching methods and were prepared to pay to learn with me! I began my online school almost 3 years ago now.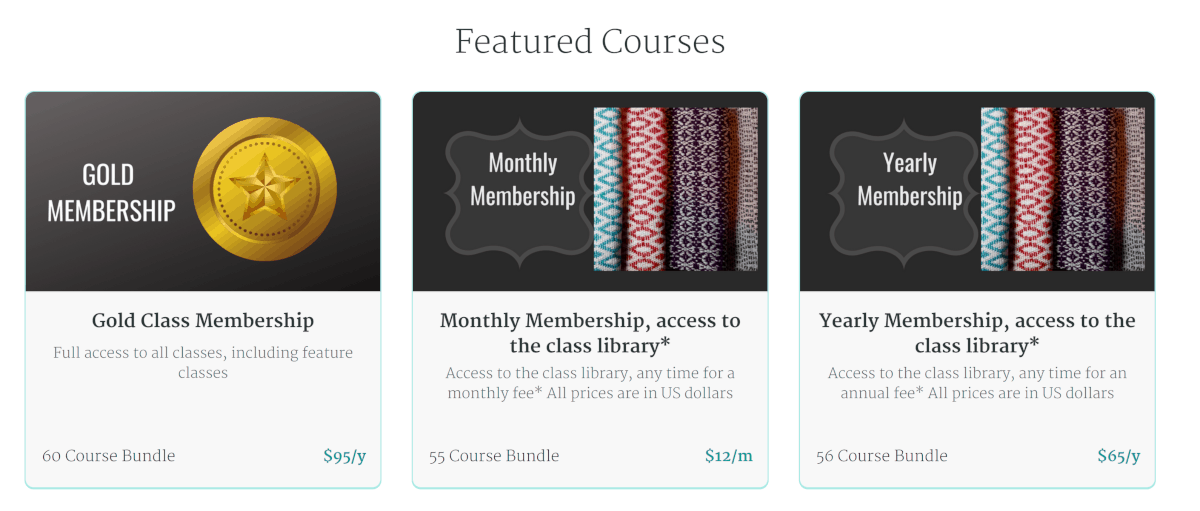 Why did you decide to create an online course in the first place?
I already mentioned that I'm a stay at home mum to 4 kids, but we are also a homeschooling family, which can be pretty demanding. Working outside of the home would be very difficult for me, so being able to make video classes in my own time and in my own way, all from the comfort of my home, is the perfect solution.
Did you have any moments of doubt before you created/ launched it?
Absolutely! When I was choosing an online platform to host my classes, I had serious doubts about spending the money to set it up. I had that fear that everyone who said they were interested wouldn't actually show up.
I've definitely struggled with imposter syndrome and as a result, I way underpriced my classes at first. It took me a long time and a lot of positive feedback from students to realize that they were very happy with what I was doing and that you don't necessarily have to be like other online teachers or presenters to be successful.
If so what made you turn it around and do it anyway?
The positivity from my audience convinced me that it would be worth all of the hard work and difficulties.
What are your online courses like?
My classes are all pre-recorded and very well planned. I believe that people learn best by "doing", so most of my classes are project-based. They are mostly video, but also printable PDF files.
I film classes with my DSLR camera, tripod, and a lapel microphone.
My students tell me that they love the close-ups I take of the techniques as I'm teaching them and the clarity of video – it's now something that my classes are known for and the benefit of owning a camera that is good enough for the task. My next investment for my business is a set of studio lights to make my videos even better visually.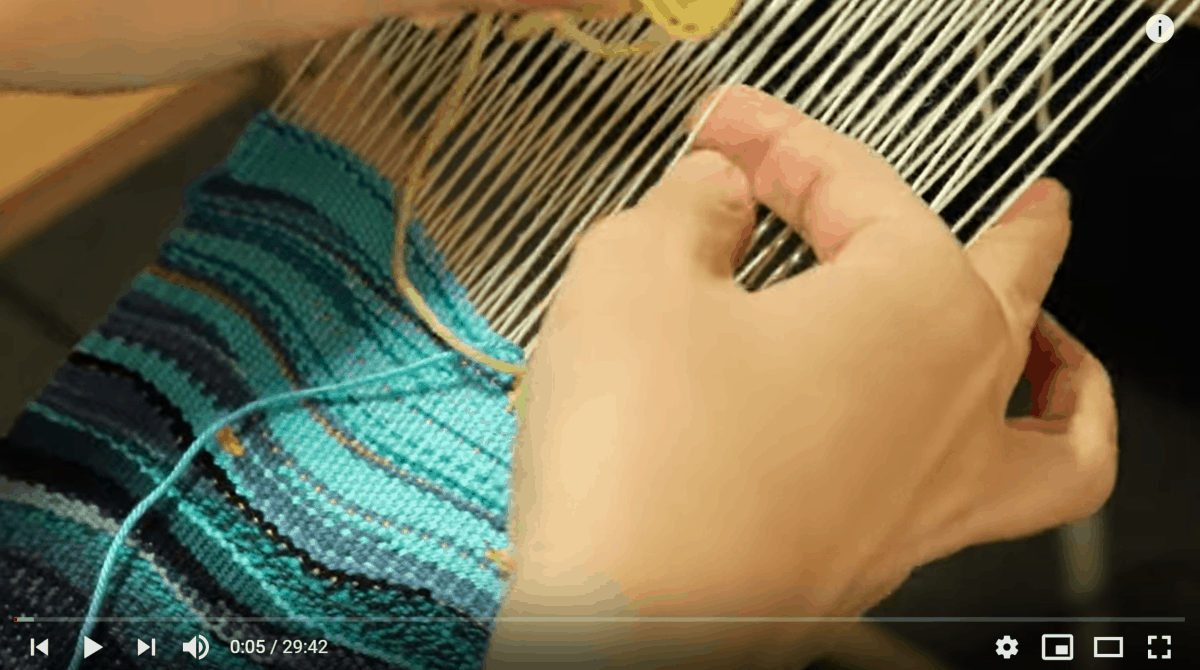 How long does it typically take you to create a course?
I am constantly creating new classes, it's what I spend most of my time doing. Since I listen to what my audience wants I can tailor-make classes for them. I also use plenty of my own artistic license as my audience seems to love whatever classes I make, which is great!
Making a single class can take anywhere from 3 – 6 weeks, depending on the time I have available to work on them alongside my family commitments. I begin by writing down concepts and ideas and forming a loose framework for the new class. Then I gather or purchase any extra materials I need.
I film the class over several days or weeks and then spend usually at least a week editing in Premier Pro. The final step is to upload to my online school and then begin promoting to my email list and on social media.
Tell us a little about the process of launching your first course and getting your first sale(s).
I started out my online school by offering single purchase classes and memberships, which is still my format. So, my first sales were memberships. I don't actually remember my very first sale, but it has been fascinating to watch the progression from just a few memberships initially to now over 600!
In those early days, I didn't have an email list or much a following on social media, but I did have a modest following on YouTube. YouTube is still the most common way that new students find me and my online school.

Do you have a lead magnet?
When a new person signs up to my email list they receive a digital download weaving pattern. It works very well and is helpful in getting new people for the list. In addition to my YouTube channel, I have quite a few free classes at my online weaving school.
My idea with doing this is to have people come and check out the school, register, and in accessing the free classes they become accustomed to the format of the platform as well as my teaching style. Now I have almost 4000 registered users at my online school.
I also blog regularly and my blog posts are mostly very specific and educational. I always place links – either to my classes, my designs I sell on Etsy, or other useful links that lead back to me.
What's the traffic strategy that works best for you?
Without a doubt, YouTube is my best traffic strategy. I don't believe I would have my online school had I not started on YouTube. I was fortunate enough to be able to start on YouTube when it was popular but nowhere near as huge as it is now and at a time where there were very few weaving videos. This allowed me to unintentionally build my brand and name and has resulted in many loyal students.
I have also used Pinterest for many years and find that helps to drive traffic. Instagram and Facebook are also useful (particularly Facebook groups, though I have now moved some of my groups over to a different platform).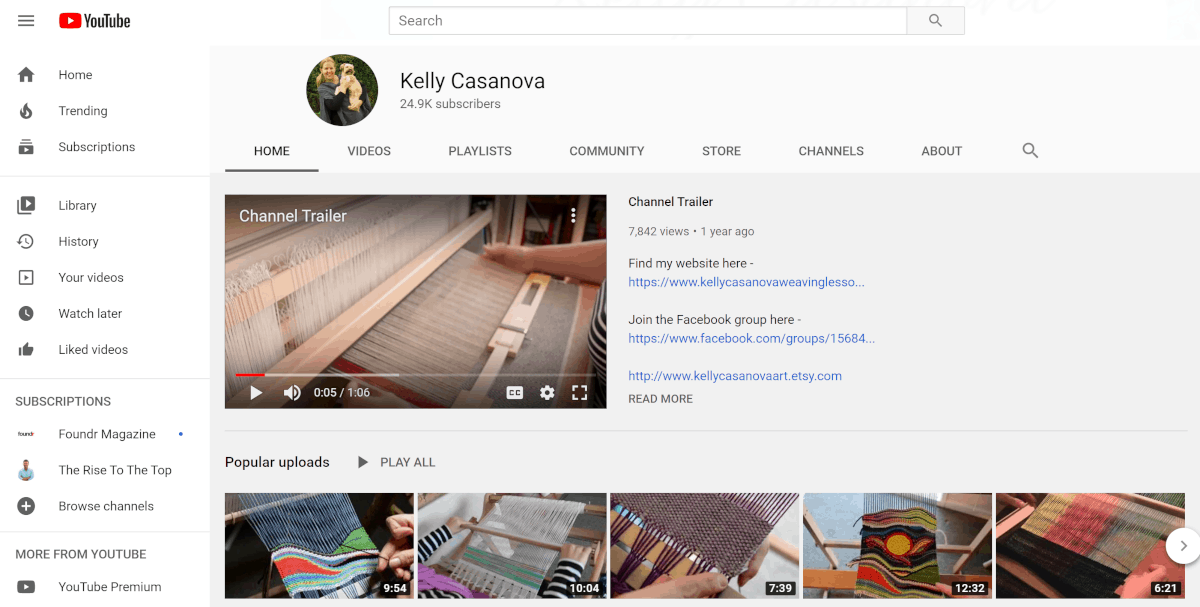 What online course platform are you using?
I use Teachable.
I like it very much. It was a little overwhelming, to begin with, although I've learned a great deal since I started my school I do find some technical aspects challenging. I'm still learning all the time and hope to increase my knowledge enough to improve the general look of my school so that it has a more professional feel.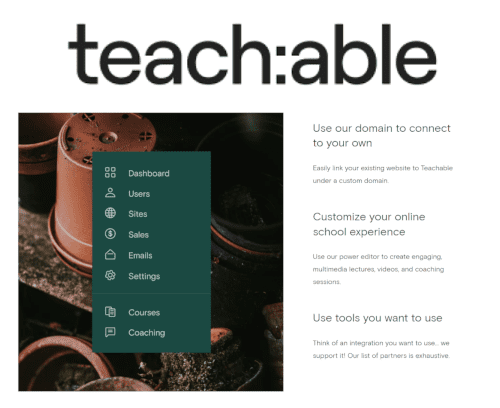 Check Out Teachable
Teachable is one of the top online course platforms used by successful course creators interviewed on coursemethod.com. It is easy to set up and build your site pages, and the course area looks great. 
Price Range: $0 (+ transaction fees) to $299/month
Most Popular Plan: Pro Plan at $119/month
Annual Discount: Yes, take 17% off!
Free Trial: Try out Teachable's core features for free
*Our content is reader supported, which means when you buy from links you click on, we may earn a commission.
Are there any features you wish it had?
There are issues that crop up from time to time, especially with the auto-renewal of memberships and payments. But, I have found the help team to be pretty good and they are able to resolve issues in most cases. One thing that has disappointed me is that after upgrading to the professional plan from the basic plan, the time frame for receiving help has increased rather than decreased. I don't like to keep my students waiting when they have a technical issue.
What made you decide to use your chosen platform over others?
I checked out all of the more well-known course platforms before choosing Teachable. One of the major contributing factors was that I already knew of course creators who were using it and achieving success.
I liked the clean, professional look of the platform. And I like the amount of control I have. I truly feel like my school belongs to me. I also liked the number of integrations available and the fact that the information prior to joining was clear and upfront.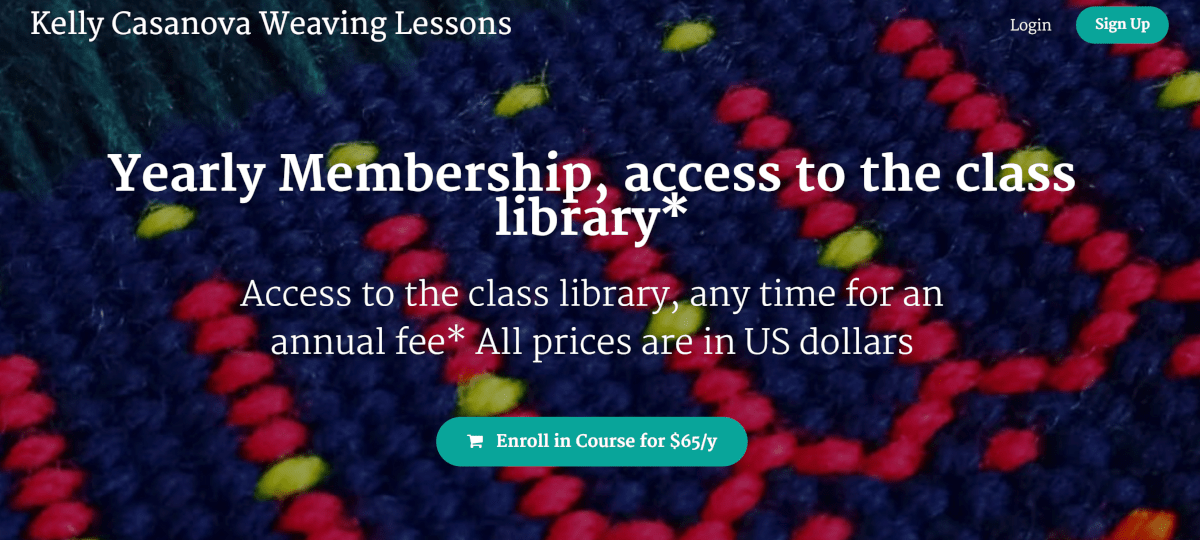 What other tools do you use to run your online course business?
Adobe Premier Pro is essential for editing videos. I use Convertkit for emails, which is expensive but very good. Then I have my WordPress blog and the plugins associated with that.
Other essentials are all my camera and audio equipment plus my looms and weaving tools and supplies. I would like to begin investigating some accounting software to make the tax process a little easier and more straightforward – at the moment I just use a monthly spreadsheet.
What books or training programs have you found useful on your journey to a successful business owner that others might find valuable too?
Well, I can't say I've used any specific books or training programs. I've watched lots of YouTube videos and listened to podcasts – more for encouragement than for information.
On YouTube, I recommend Lisa from Farmhouse on Boone, Pat Flynn, and as a podcast I love Bizmavens.
Do you have any big mistakes you've made along the way that you'd be willing to share?
I've made plenty of "mistakes" but I don't see them as negatives, they have just taught me better ways of doing things.
I feel like I have mostly fumbled my way along but due to the enthusiasm and encouragement of my audience, plus the support of my family, I am learning more all the time. -Kelly Casanova
Click To Tweet
There are some things that you just can't know until you try it.
It's all a journey, constantly moving, constantly changing, and constantly improving.
Please share some idea of revenue.
This year has been a good one for my business financially. My revenue has more than doubled from the same time last year. At the moment, I average $6 – 7,000AUD a month. Last month was my biggest month yet, at just over $10,000! (I know, I can't believe it either!).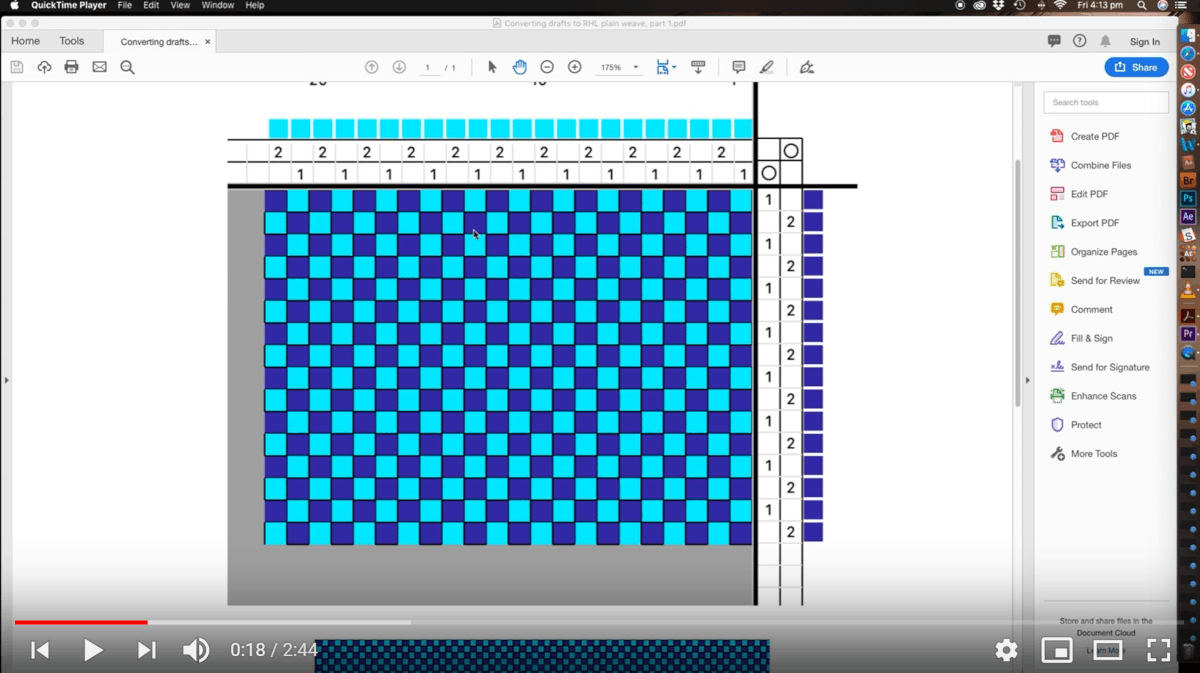 Please tell us a little about what the money you've earned from your course has done for you.
I can barely describe how much it means. Recently, my husband had to reduce his employment workload to casual, which means just one or two shifts a month, due to a long term back injury becoming worse. So, my business is now supporting our family of 6. In a potentially stressful financial situation, we can manage just fine. We are debt-free and saving to purchase our next home. Our dream is to move away from the suburbs and back to the country where my husband and I grew up.
In addition to revenue are there any numbers you would like to share?
Although I work very hard on the business and don't really have any spare time anymore, I believe it has made me a happier and more confident person. I don't see myself as super talented or capable, and if you had told me 10 years ago that this is what I would be doing, I probably wouldn't believe it.
My business grew from a love of sharing a passion, and now I get to do that every day, it's quite amazing. I have met wonderful people from all over the world, many of them I now consider friends.
Do you have a story of a transformation from any of your clients?
Honestly, I receive messages and emails almost daily from students who are overjoyed that they have learned to weave. Many of them had given up on weaving and had relegated their loom to the garage or basement. Others just didn't know where or how to start. It is so rewarding to know that my classes are helping students achieve their best.
Some of the best emails I've received are from people who are grieving after the loss of a loved one. They say that learning to weave has been therapeutic and healing for them.

What advice do you have for people just starting out?
I've actually thought about this question a lot. It bothers me that online course creating is sometimes promoted as a way to make easy money. Firstly, it's not true that it's easy to make money, and secondly, it's misdirected advice.
Don't make courses because you want to make money.
Make courses because you have a passion and want to share it. Do it because you know you can help people with your skills and knowledge. -Kelly Casanova
Click To Tweet
Let your business grow out of genuine interest or desire. Be honest. That's my best advice!
Learn more about Kelly Casanova and her weaving lessons: